Green nails.... In a good a way
By Eliza Gower Posted in | Prime Finds | 23 February 2012 8:43AM
If you are feeling in the groove for a wardrobe refresh, but can't quite find the energy or funds to make it happen, try updating your look with a new lick of paint... on your nails. This season, it is all about green. All shades welcome.
Iridescent
An instant update to any look. Add your own touch of this season's neon with glowing fluro nails. To avoid any tacky, primary school association, pair it with polished outfits, summer brights and autumnal neutrals. (In other words, frayed denim hot pants are not optimal.)
Kit | Sombrero Lime
Pastel
Pastel green nails add both a softness and a layer of interest. Not quite as likely to steal your outfit's thunder as the iridescent, but certainly enough of a pop to add contrast and texture to boring black basics, and to lift a lazy summer beach ensemble to bar-worthy status.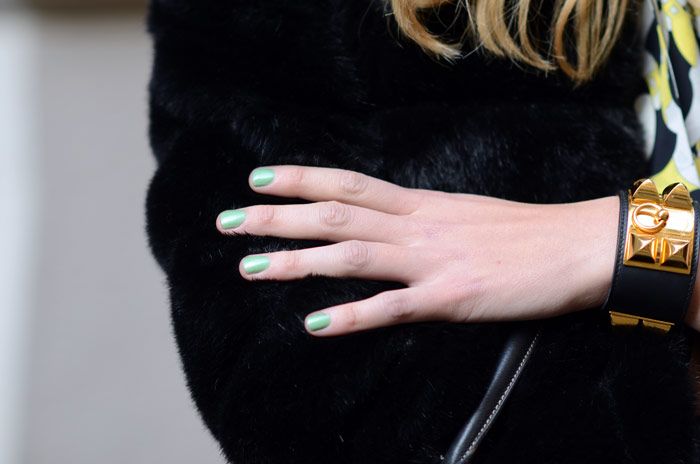 Pret a Polish | Splish Splash ($16.95)
Where: Drobe, 669 Ann St, Fortitude Valley QLD, Brisbane
Aqua
A little more punchy than the pastel, perfect for a touch of colour contrast in tonal layering. Delicious with corals and nudes, and the perfect partner to bright layered wrist pieces.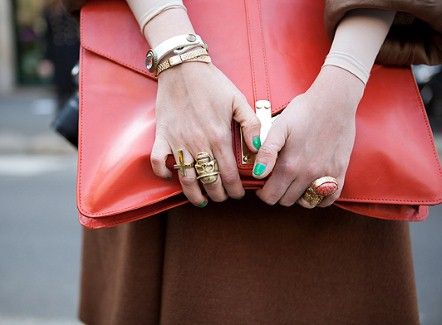 Mecca | Valeria ($22.00)
Moss
A dark mossy green will add a touch of winter and in-the-know sophistication to any layered look. It brings a darker edge to summer florals, and a rich depth and interest to black layering.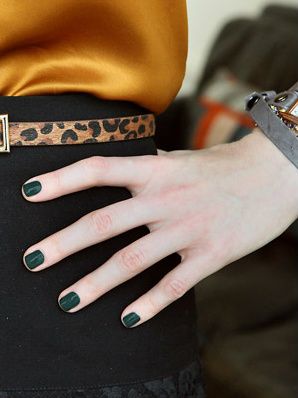 Butter | British Racing Green ($25.00)