If you're wilfully underprepared for Australian winter (it's surely not just us shivering in our puffers, right?) it's not too late to book that spontaneous trip to Europe.
Our friends at Aperol Spritz (who are almost 100 this year) are all for chasing summer and year-round drinks (which we can certainly get on-board with). As one of the OG Italian spritzes from Northern Italy, they're the perfect partner to bring you the 9 most insane, hyper-local Italian Airbnbs you're going to drool over. Because Italy = happiness.
Sit back, grab a glass of Aperol Spritz and prepare to plan.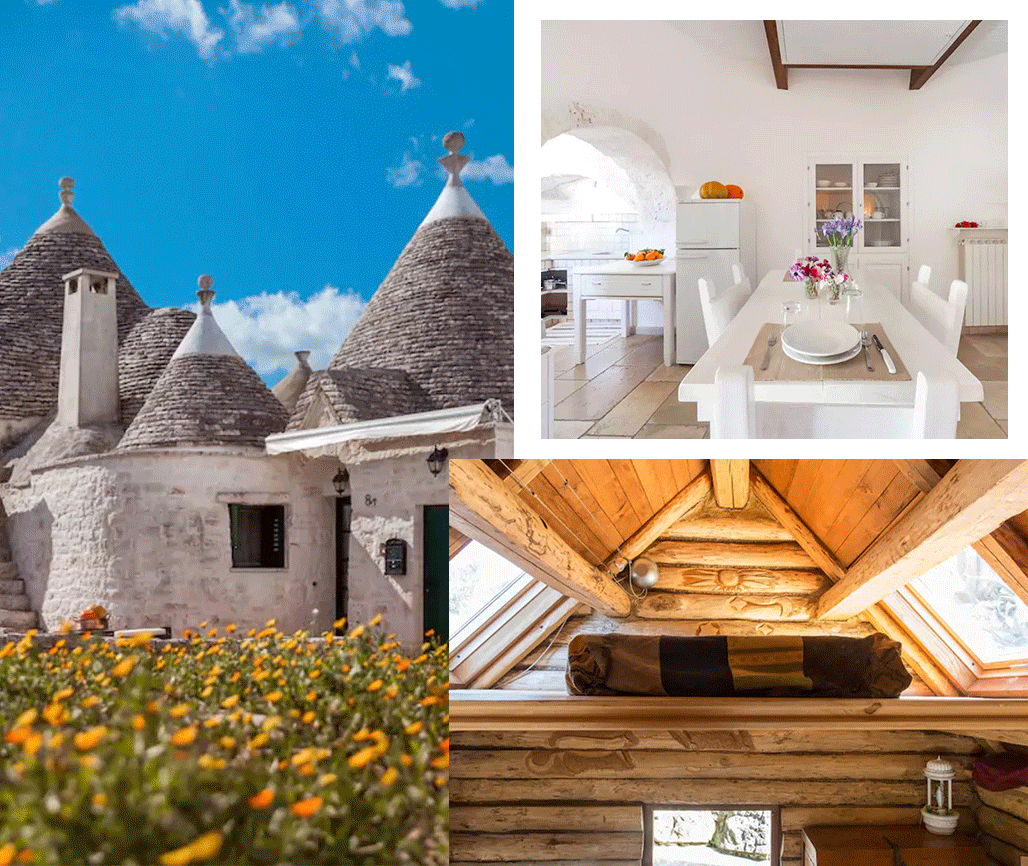 #1. The Luxury Bubble
Not a lot of guidebooks feature Borgo Ticino, and you probably won't get around without a phrasebook (or Google Translate on your phone). But along with a distinct lack of tourists, stunning nature and open wildlife reserves, Borgo Ticino is home to this architecturally extravagant bubble Airbnb, featuring a transparent roof, living area and pool. The perfect spot to reconnect with your bestie or bae, raid a grocery store before arriving, so you have every #legit Italian snack and drinks to get you through the evening.
#2. The Treehouse
Disconnect from your electronics and toast with an Aperol Spritz at this cosy, renovated spot in the woods. Complete with a heated swimming pool, a Finnish sauna and a Jacuzzi, this gorgeous timber house hosts up to five guests, so you'll have room for the whole gang.
#3. The 1800s One
Originally built in the 1800s and renovated for modern living, this stunning Italian villa still features historic open-brick interiors and alcoves. The ideal base for exploring the Apulian sea all the way up to Alberobello or Castellana Grotte; there's enough room every mate. Soak up the atmosphere and Italian lifestyle with an Instagrammable antipasto platter (and don't forget the Aperol Spritz).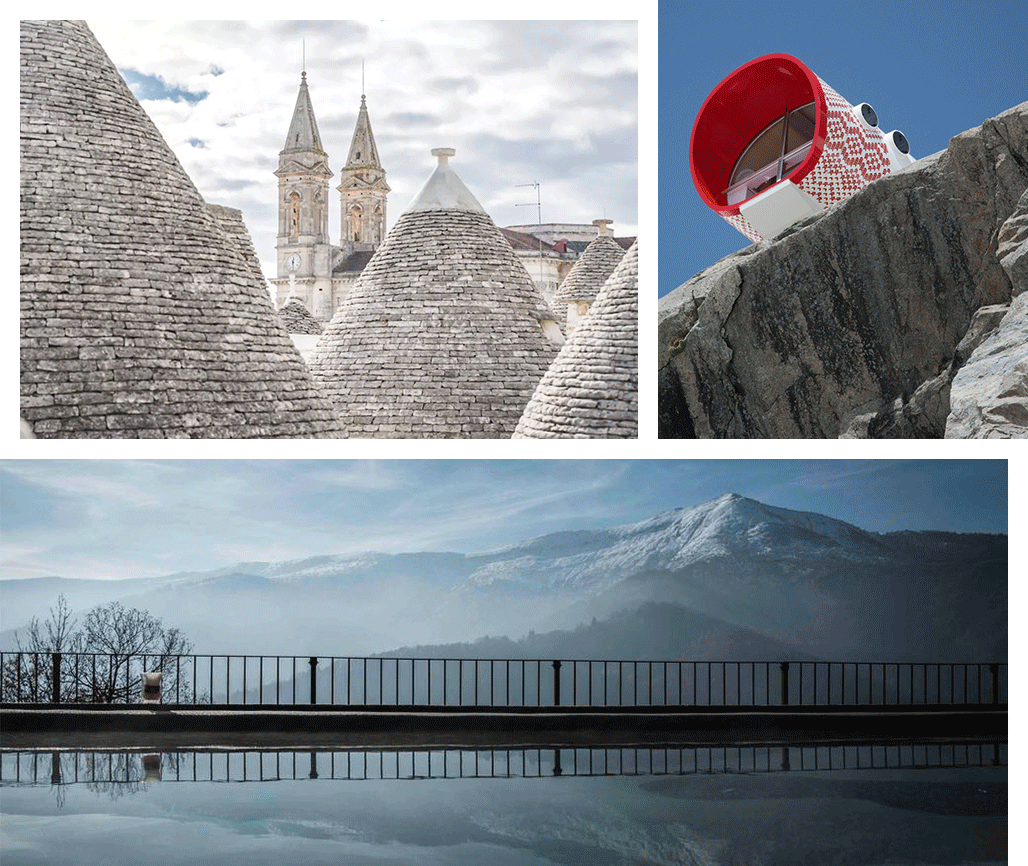 #4. The One In A World Heritage Site
Located in the heart of Alberobello, a UNESCO World Heritage Site, the Trulli di Zia Dora looks like it escaped from another world. Softly curved, mountain-shaped stone roofs and low archways create a gorgeous environment perfect for exploring Alberobello.
#5. The Glamping Tent On A Farm
Located in Santa Maria del Focallo, Sicilia, look left for the sea and right for countless UNESCO heritage sites. This country-style glamping tent is a stunner, complete with an outdoor deck (because, it's summer), and homely furnishing. Also, you'll be nestled among carob, almond and olive trees. What more could you want from life, seriously.
#6. The Friggen Castle
Okay, so we admit this one is a little steep for our pockets, but given that this particular mansion can house up to 16 guests (yes, ten of your best friends plus five extra), you can afford it. And it's worth it.
#7. The Boat
Why walk when you can sail? Tan on all of Cagliari's beaches on your private outdoor deck, complete with every drink, snack and luxury you could possibly want.
#8. The Tower
An old abandoned stable, this circular home is nestled in the Umbrian and Tuscan countryside. Let down your hair and explore the rolling hills and vineyards for a true Italian experience. Finish the day with something a little lighter back at your ivory tower: a cheeseboard and Aperol Spritz.
#9. BONUS: The cliff-hanger
Set almost 3,000 metres above sea level on the Frebouze Glacier in the Mont Blanc, this capsule hotel is suspended on edge of this breathtaking mountain. Sure, it's not *technically* an Airbnb, and you will *technically* have to hike from Val Ferret (which is 100% not beginner-safe). But we can dream.
Image credit: Provided.
Editor's note: This article is proudly sponsored by Aperol Spritz and endorsed by The Urban List. Thank you for supporting the sponsors who make The Urban List possible. Click here for more information on our editorial policy. DRINK RESPONSIBLY.