Today we're making big declarations of love. Today we're talking burgers. But not just any old burgers. We've compiled a veritable burger road trip, and are counting down the best burgers from sea to shining sea.
We asked three-states-worth of burger fans (otherwise known as Urban List editors) for their picks of the best burgers in Australia, and the results, while controversial, are finally in.
Here's our list of Australia's best burgers. How many have you eaten?
Mary's | Newtown, Sydney
A tight burger menu (only three make the list) created by Luke Powell, formerly of Tetsuya, and a loose cocktail list, have ensured Mary's a spot in our list of the best burgers in Australia. Our pick of the bunch is the Mary's Burger, whose special sauce is possibly more addictive than the drinks.
Howzat | CBD, Brisbane
When celebrity chef, Philip Johnson started a pop-up burger bar under his inner-city restaurant, e'cco, hysteria ensued and a Brisbane burger institution was born. Only available on weekdays from the bar beneath his restaurant, and on weekends at the foodie mecca of Brisbane's Eat Street Markets, Howzat's cricket-themed burger menu is gloriously decadent. Our pick is the Wagyu beef 'Don' Burger, with a Nutella milkshakes and onion rings on the side, naturally.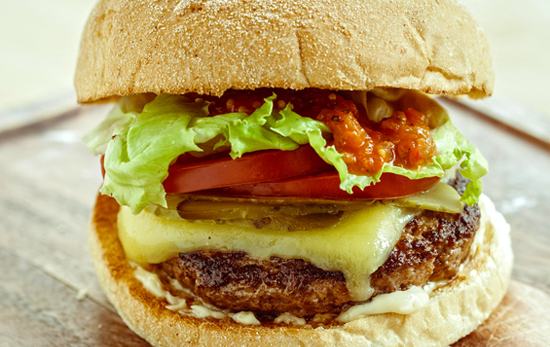 His Boy Elroy | Wollongong, New South Wales
So deliciously fattening they can barely hold their own shape, The Fat Boy burger from Woolloongabba's, His Boy Elroy comes with a Wagyu patty, cheese, iceberg lettuce, pickles, and special sauce. A standout in Australia's burger scene, His Boy Elroy delivers the goods.
Where: Globe Lane, Woolloongong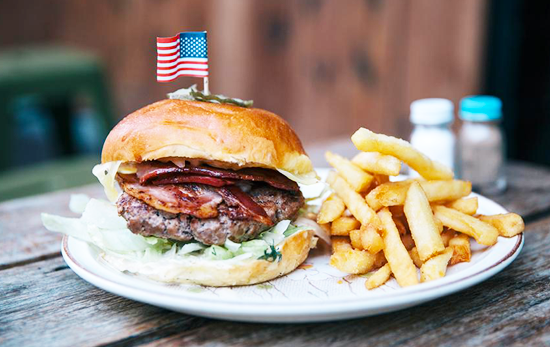 Rockwell & Sons | Collingwood, Melbourne
Not ones to shy away from the pleasures of plastic cheese, the Double Patty Smash Burger at Rockwell & Sons comes with Kraft cheese and a creamy Russian sauce. Gherkins on a toasted brioche round out this oozey, gooey bad boy.
Ben's Burgers | Fortitude Valley, Brisbane
Hipster newbie, Ben's have nailed the yellow-cheese-and-pickles burger that's just the right side of McDonald's finest. Their menu is only three burgers long, so it's impossible to make a wrong move, but it's their BB Classic that has stolen our mustard-loving hearts. Fries and a schooner (served in American kitch college-kegger cups) make it a meal.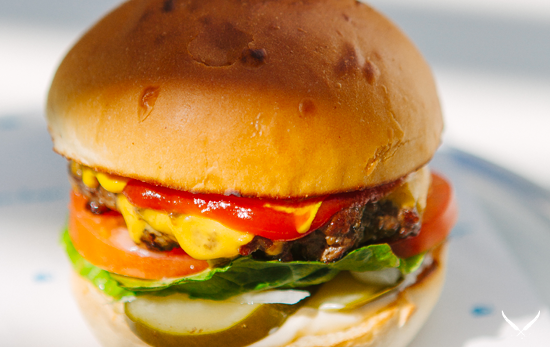 The Beer & Burger Bar | Richmond, Melbourne
A departure from the usual beef 'n' cheese, the Roast Pork Burger from TBBB comes with pulled pork, grilled pineapple, apple relish, Asian slaw, salted pork scratching (good lord!) and aioli. A side of their famous crumbed jalapenos seals the deal. This is the best pork burger goin' around. There, we said it.
Gerard's Bar | New Farm, Brisbane
A temple to fat, in the best possible way, Gerard's Bistro's little sister bar does a burger that's literally dripping with flavour. Gerard's Bar's cheeseburgers have squidgy potato buns, gloriously grilled patties—flame-cooked to perfection with a blowtorch—and perfect cheesy squares.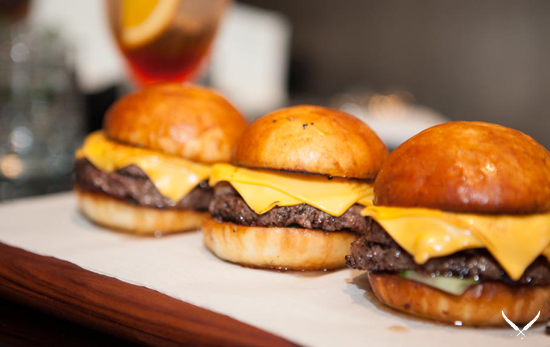 Coogee Pavilion | Coogee, Sydney
New kid on the block, Coogee Pavillion has already made a splash in Australia's best burger scene with their Coogee Diner Burger. This burger is simple and pretty darn close to perfect: brioche, American cheese, pickles, lettuce, tomato, and special sauce. This new beachside Sydney favourite is a must-visit on any burger lover's hit list.
The Merrywell | Riverside, Melbourne
Voted Melbourne's best burger in 2013 (this city is home to some mighty fine burgers, so that's saying something) The Merrywell Burger is a traditional beef burger with bacon, cheese, pickles, mustard, and ketchup, and special sauce, with the option to throw on a fried egg or avo', if you feel like your arteries are not quite hard enough.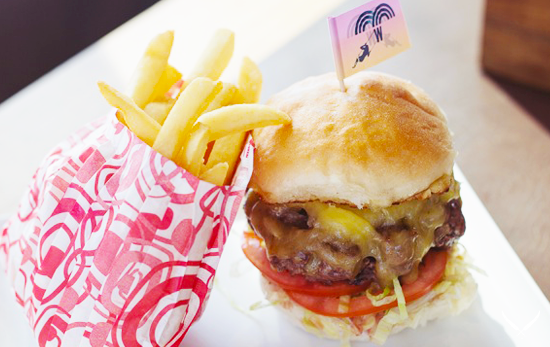 Paul's Famous Hamburgers | Sylvania, Sydney
No list of Australia's best burgers would be complete without the classic Aussie burgers from Paul's. These guys have been serving up burgers for over 50 years, so they must be doing something right. Paul's iconic Burger with Pineapple is an ode to Australian summertime, smooshed in a seeded bun.
Ze Pickle | Burleigh Heads, The Gold Coast
Burleigh kids have been onto this burger wonderland for a while now, but we think it's high time Ze Pickle was plucked from obscurity and placed among Australia's best burgers. Not afraid of a kitsch-y burger name (the pulled pork Pablo Escoburger's a favourite), or a heart-stopping pattie stack (The Widowmaker includes three Wagyu patties, triple cheese, bacon jam, pulled pork, slaw, lettuce, tomato, served between two grilled cheese sandwiches) this Gold Coast burger joint is worth the pilgrimage.
Image credits: Daniel Maddock, His Boy Elroy, Howzat