A master of layering, with an impeccable eye for silhouettes and the female form, Melbourne-born designer Toni Matičevski launched his now iconic label way back in 1999. Fast forward nearly 20 years, and Toni's brand is celebrated around the world; instantly recognisable and truly unique.
To celebrate his incredible career thus far (and for all of the style inspo you can possibly handle) Matičevski has published his first book, The Elegant Rebel, showcasing his stunning creations and designs over the years.
We catch up with the designer to find out what makes Matičevski tick, delving in with 11 totally relevant and insightful questions. We do spoil you sometimes, readers.

1. Who would you say embodies the 'elegant rebel' ethos?

Those who are not shy at the thought of challenge and self expression.

2. Where have you continued to draw inspiration for your designs over the past 18 years?

I always find it hard to pinpoint my source of inspiration, as I work in a slightly non-traditional way. Each season I evolve my collections and myself. I am unable to stay in a mould so I'm open to letting myself and my work take the course in which it needs to and go with what feels right at the time.

3. Other than Australia, where in the world do you love to take inspiration from?
I travel a fair but I don't travel to seek inspiration. I am pretty comfortable with working anywhere—I guess it's why I don't feel the need to base my self in Paris or New York like everyone expects…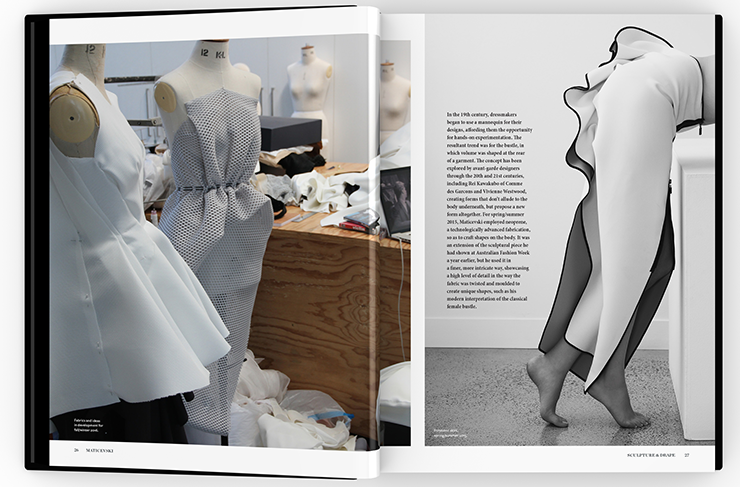 4. What is your favourite colour?

It changes all the time, although I'm always drawn to the darker side.

5. What's your go-to wardrobe staple?

For me personally it's a well tailored jacket. For those who wear my pieces I would say and overcoat or a skirt which you can wear with a sneaker or a heel.

6. What would you consider the highlight of your career to date?

There have many amazing moments but I would say the instalment of my exhibition Dark Wonderland was the highlight, which brought everything together, along with my new book, The Elegant Rebel.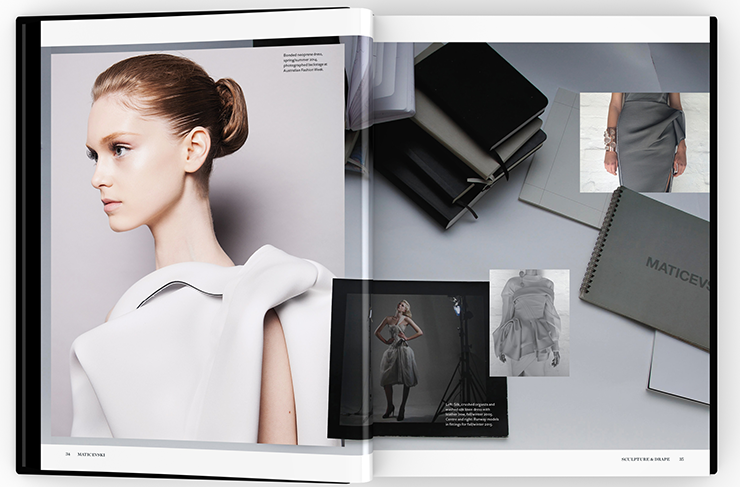 7. Is there anyone in the fashion industry you absolutely admire?

It's not something that I think about too much. I would say my mum. She is always able to transform with a red lip and look glamorous.

8. When did 'the penny drop' and you realised that you wanted to become a designer?

When I was 13 I saw the Balenciaga retrospective at the National Gallery of Victoria and I didn't realise that one could have a career in making clothes. It was then when I knew I wanted to be part of creating beautiful things.

9. What did stints early in your career working in international fashion houses teach you?

I observed and I learnt a lot both in the studio and in the overall environment of working in a fashion house. It can be very catty and political so I guess I leant more about the kind of person I wanted to be and what and whom I wanted to surround myself with.

10. Your iconic silhouettes have endured the test of time—why do you think that is?

I don't design based on trends. I work to create beautiful silhouette and pieces, which people fall in love with. It's relevant if some one can pick up a piece 15 years later and still have the same feeling when they works it for the first time.

11. If you could have anyone over to dinner, who would it be?

If only I had time for a dinner!

To get your copy of The Elegant Rebel, hit this link.
Image credit: Toni Matičevski