Attention all kidults, rejuveniles and adultescents! Summer might be over but thanks to Australia's sunny clime the warm weather is set to stick around well into autumn, so we've put together a huge assortment of warm-weather activities for you to enjoy before you have to pretend to adult again at winter's many boring dinner parties (ugh).
And you wouldn't be kidulting right without some icy-cold treats to accompany your adventures, which is where Drumstick comes in. Their brand new Raspberry White Choc flavour—smooth, creamy white chocolate ice cream, smothered in raspberry syrup, sprinkled with white chocolate flakes and wrapped in a crispy wafer cone—is everything you could want in an ice cream, right down to the surprise white chocolate ending that the kid in all of us knows and loves.
Time to bust out your fluoro specs, here are 19 things to do if you refuse to adult this weekend.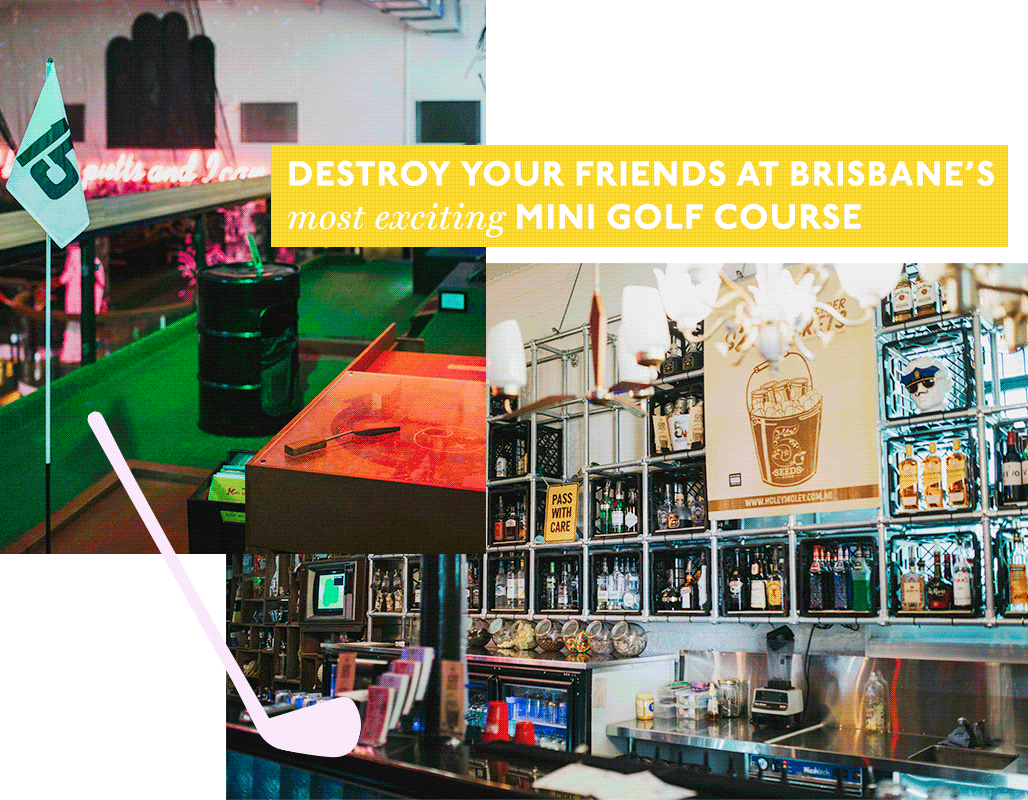 #1 Destroy your friends at Brisbane's most exciting mini golf course, Holey Moley. Mad props for being situated in an old church for one, but there's also giant Jenga for a blast from the past.
#2 Fulfill all of your childhood fantasies of roaming a theme park at night with Dreamworld's Park After Dark. Why not be the biggest kid around and go on the rides blindfolded, just because you can?
#3 Grab the inflatable swan, pack the Esky and shake on down to Enogerra Reservoir for ultimate chill out vibes. Big kid tip: DIY cheese and meats board because you're ~fancy~.
#4 Live out all of your finger-painting dreams with a paint-your-own session at Brush & Barrel. Big kids only though, because adult fruit juice (AKA wine) is definitely permitted (encouraged).
#5 Have a bouldering sesh at Urban Climb. Not only is it physically challenging, but once you reach the top you can dive-bomb 12 feet onto the padded flooring.
#6 Paddle down the ol' Brown Snake with a kayaking session at Riverlife. Don't lie to yourself, this is totally something you've always wanted to do.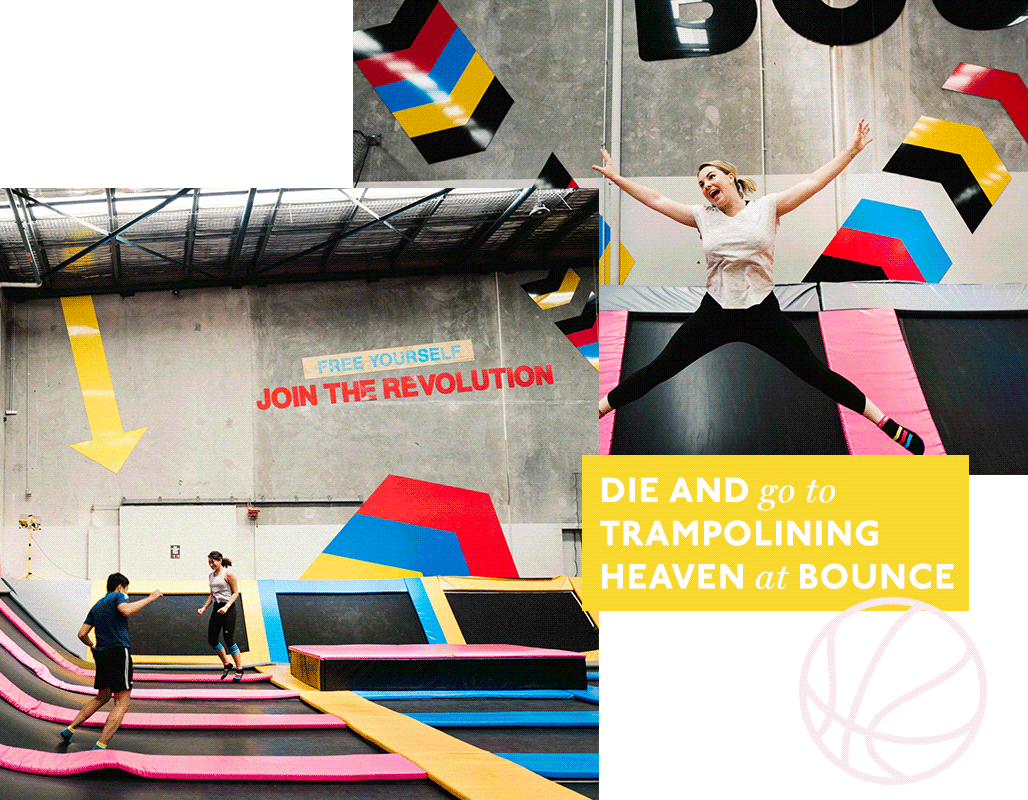 #7 Die and go to trampolining heaven at Bounce, which is pretty much just a giant room of trampolines. Master the backflip without the fear of faceplanting into the back yard.
#8 Get the adrenaline pumping at the Tree Top challenge inside Currumbin Wildlife Sanctuary. With tree-top traversing, 80 different challenges and 11 ziplines (with one straight over the crocodile enclosure... eek) there isn't really a more fitting place for big kids.
#9 We bet you haven't done this in a while: fly a kite at New Farm Park. Because sometimes you just need a wholesome day out, and there's just something so exhilarating about running around and finally catching that breeze.
#10 Get the gang together for a session at Kingpin Bowling at Westfield Chermside. With all of the nostalgia of our childhood bowling alleys, Kingpin also has the added delights of laser tag, games arcade, table tennis, an escape room, karaoke and even a ropes course! Oh, and there's cocktails because, let's be real, we're big kids now.
#11 Live out all of your Ninja Warrior dreams at Bounce's X-Park. ICYMI this is the most legit obstacle course around. You can either challenge yourself in parts, or do the whole dang thing and race your mates to find out who's the strongest kid out.
#12 Rather than hitting your siblings to work out your anger like when you were younger, The Smash Pit on the Sunny Coast has been specially designed to bear the brunt of your troubles. It's just you, angry bangers and a crate of smashable goodies. How refreshing.
#13 Even though you might be 20 years+ the average age of the other climbers, the Cotton Tree Forest at Scarborough Beach is where you need to go this weekend if you're a big kid. Because which Aussie kid didn't climb every tree when they were younger?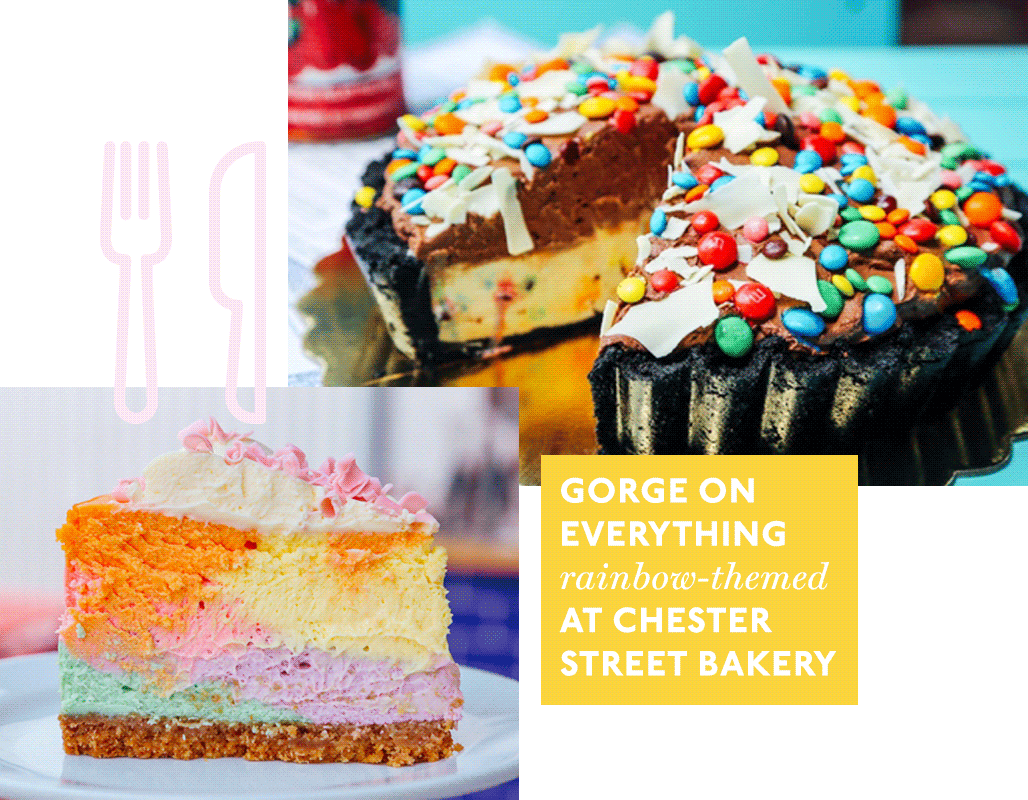 #14 Gorge on everything rainbow-themed at Chester Street Bakery, because big kids love sugar too, right?! Your most important question will be: Oreo crusted unicorn cream pie or rainbow cheesecake?
#15 Fact: you're never too old to visit Lone Pine Koala Sanctuary. Spend a day with local Australian wildlife and chill out on the lawn amongst the kangaroos. Just make sure you bring the feed to make a new bestie or three.
#16 Spend a day getting your culture fix at GOMA. Patricia Piccinini's upcoming exhibit Curious Affection is giving us total David Bowie Labyrinth vibes for all you 80s kids out there.
#17 Pay a visit to Summerland Camel Farm to tick 'ride a camel' off the old bucket list (you're a big kid now, so you have one). The fun doesn't stop there, though, because you can also educate yourself on camel milk products you never knew existed, like skincare, and their dairy and ice cream range. Best day out?!
#18 The ultimate big kid day out has to be the Aqua Park at Bli Bli on the Sunshine Coast. You'll be slipping and sliding along this series of slides, runways and blast bags which, LBH, sounds like a bloody great time.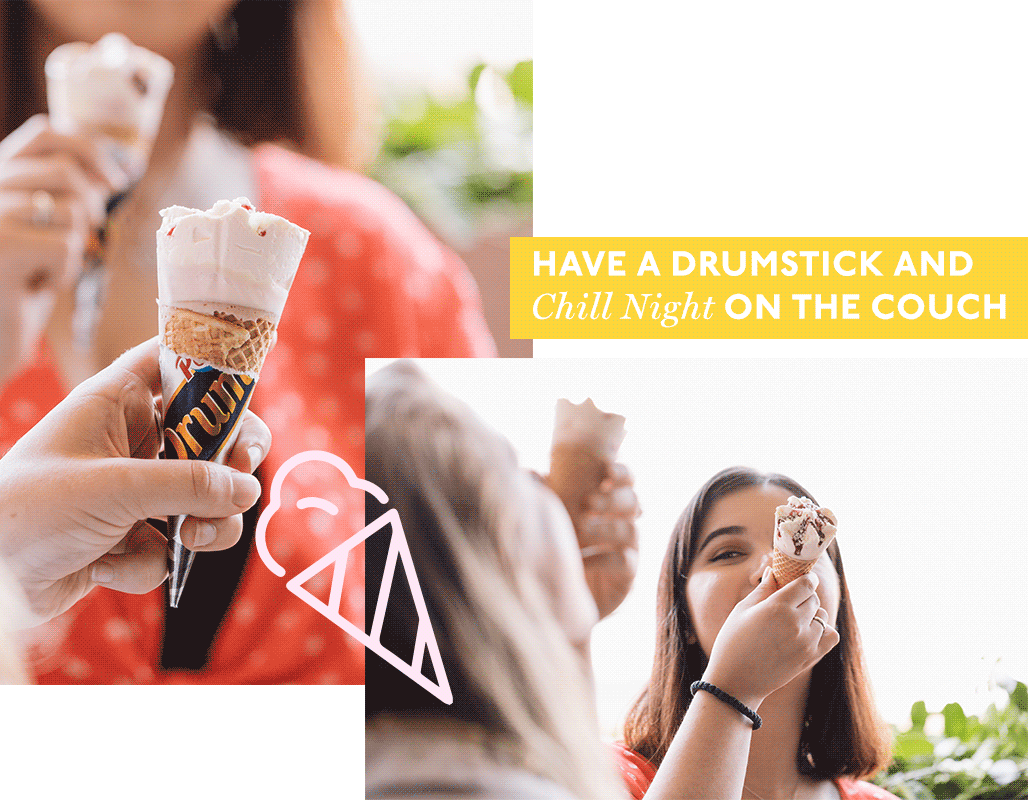 #19 And finally…watch all your favourite childhood classics from the comfort of your air-conditioned home. We love Jurassic Park, The Goonies and The Sandlot Kids. Make sure your fridge is fully-stocked with Drumstick's new Raspberry White Choc flavour!
Image credit: Tash Sorensen
Editor's Note: This article was produced in partnership with Drumstick. To find out more about who we work with (and why!), read our editorial policy here.