We are spoilt for choice when it comes to fantastic dining options around Australia. From country to coast, fine dining institutions to hole in the wall cafes, our beloved sun-scorched country has evolved into the ultimate dining destination! Showcasing our incredible variety of produce and pairing it with jaw-dropping interior design, our dining culture rivals the global greats; and we're only just getting started!
From East to West (and everything in between!), here are 20 incredible Australian restaurants that will blow your mind. Start making reservations, there's some serious eating to do.

Automata
Chippendale
One of the best new restaurants to open in 2015, Automata is wowing Sydney diners with their cleverly devised five course menu. Head Chef Clayton Wells (ex-Momofuku) is the brains behind this operation and seeks to showcase local produce in a casual, yet high end, way. The menu changes seasonally and is accompanied by a highly curated drinks list which includes sake, celery soda and a surprisingly large selection of Amaro.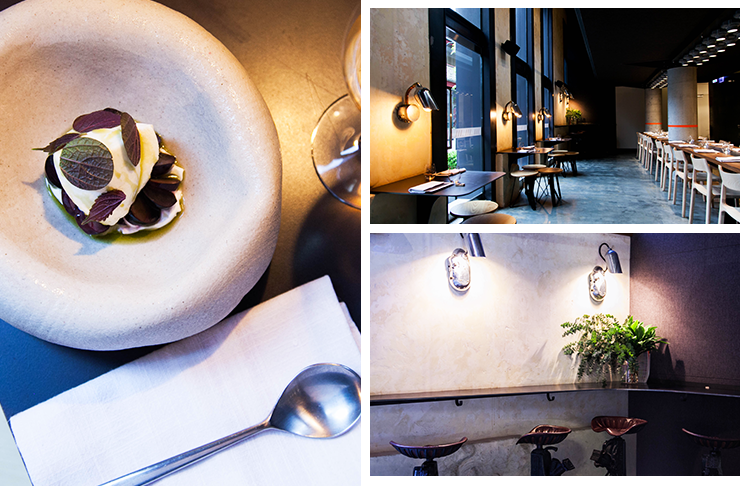 ACME
Rushcutters Bay
Andy, Cam, Mitch and Ed are the guys behind ACME (and whose name's first letters make up the name—genius). The food here is Italian-esque, but don't expect to see your typical pasta dishes on the menu. Mitch Orr is creating some more left-of-centre dishes in this Rushcutters Bay kitchen, which includes the wonderfully moreish macaroni with pig's head and egg yolk and the ever-'grammed' baloney sandwich. The drinks list here is epic but make sure you try one of Ed Loveday's cocktails before the night is over.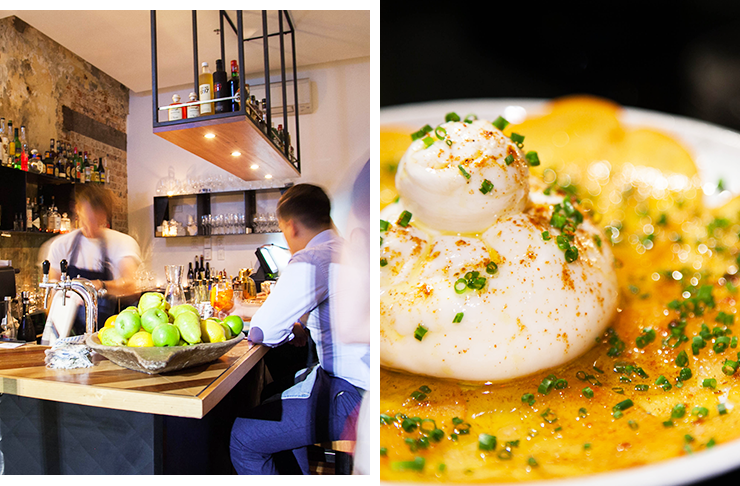 Silvereye (Now Closed)
Chippendale
In what sounds like a Bond villain, Silvereye is a new restaurant in the Kensington Street precinct that is more delicious than devilish. As Sam Miller's first solo restaurant, the dishes at Silvereye are beautiful and precise, taking influence from northern European cuisine and his time at Noma in Copenhagen. Bringing a spotlight onto Australian ingredients, with a focus on vegetables, expect an ever-changing menu depending on what Miller can get his hands on at the time.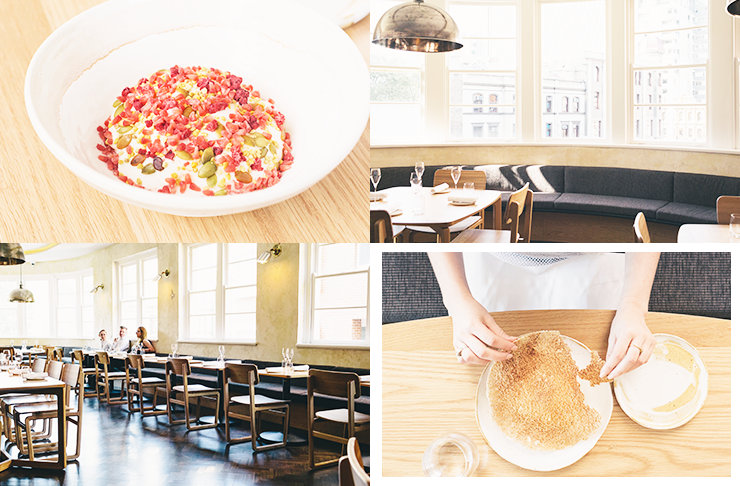 Master
Surry Hills
It's Chinese, but not as you know it. The guys at Master are cooking up some crazy creative (and damn tasty) dishes at their restaurant in Surry Hills. With experience at Quay, Momofuku Seiobo and Assiette under head chef John Javier's belt, the food at Master is exciting, innovative and a refreshing take on Chinese cuisine in Sydney. Bring a group of hungry friends and order one of everything (okay, maybe two of the burnt cabbage with fish sauce butter).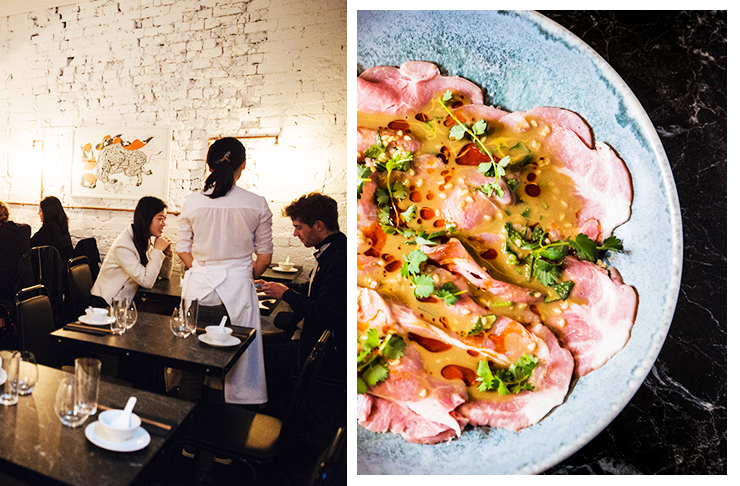 Ester
Chippendale
Ester brings us fine dining without the stiffness of fine dining, and that's why we love it. It's been around for a couple of years but that doesn't take away any of the shine from what they are doing. Think wonderfully inventive modern Australian dishes with an emphasis on cooking in their wood-fired oven—we're talking their famous blood sausage sanga, bone marrow with chilli sambal and the always popular three milks dessert.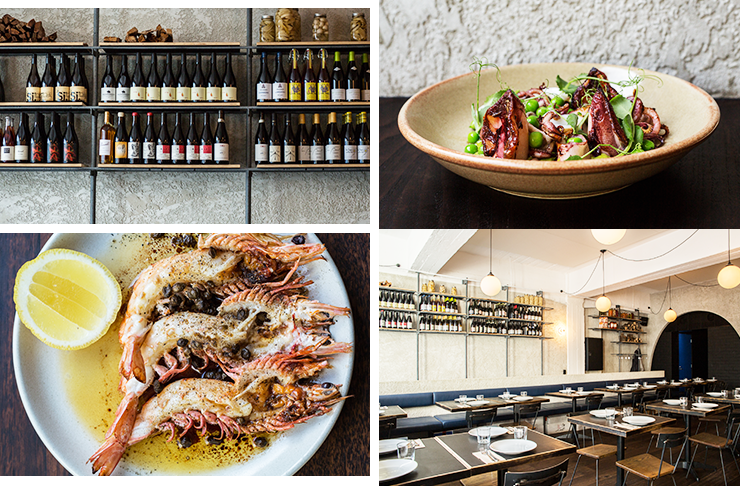 Wildflower
Perth CBD
A glass-encased rooftop restaurant, Wildflower is the latest and greatest of Perth restaurants with incredible food in an incredible setting. Serving contemporary European dishes, this beautiful CBD restaurant boasts some pretty bangin' views overlooking Perth City and the Swan River. Executive Chef Jed Gerrard, formerly of Sydney's Black by Ezard, is at the helm, serving dishes inspired by the six seasons in the indigenous culture. We suggest you put it on your Perth restaurant bucket list stat.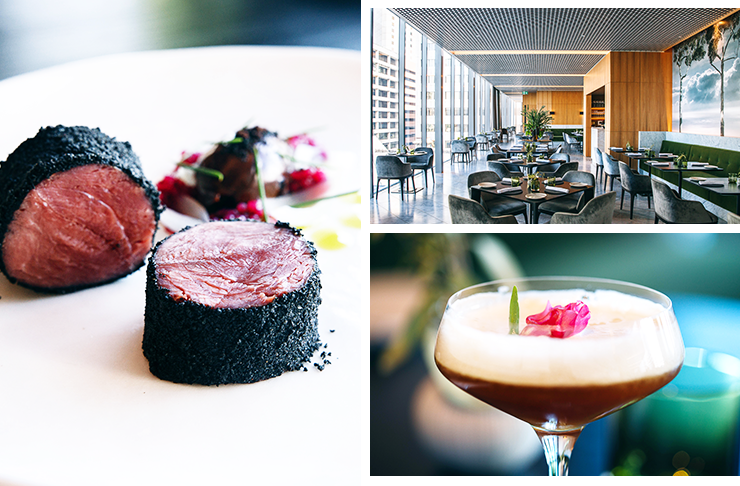 Must Winebar
Mount Lawley
It's a must for vino lovers to visit Must Winebar in Mount Lawley. The Beaufort Street winebar is headed up by renowned West Aussie chef, Russell Blaikie, whose forte is cooking up delicious French provincial-inspired dishes. Picking the perfect wine to go with your meal is no problem with the talented sommelier, Stefano Madau, on hand to help. It's no wonder Must Winebar is always one of the hottest tickets in town—this place is one of the best restaurants in Perth.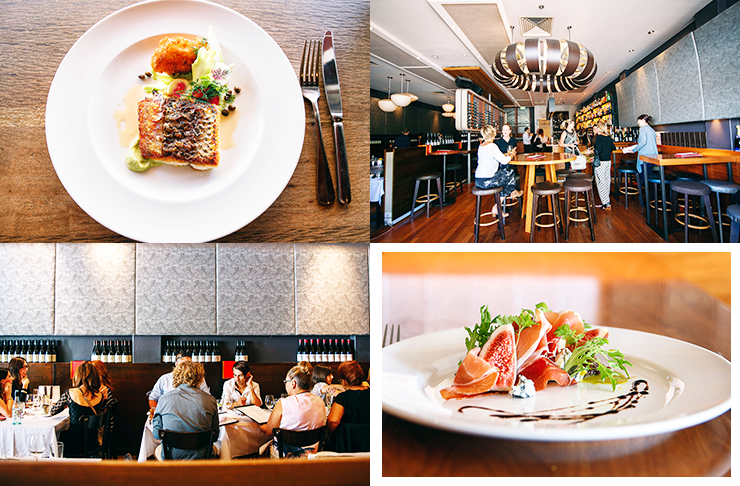 Co-Op Dining
East Perth
With chef Kiren Mainwaring at the helm, Co-Op Dining in East Perth is one of the best restaurants in Perth and for good reason. Their five-course menu is next-level amazing, with an emphasis on wild foraged foods and produce from Western Australian passionate, responsible farmers and small family-run suppliers. All the produce is sustainable, organic or biodynamic and is of course, delicious. The perfect special occasion restaurant.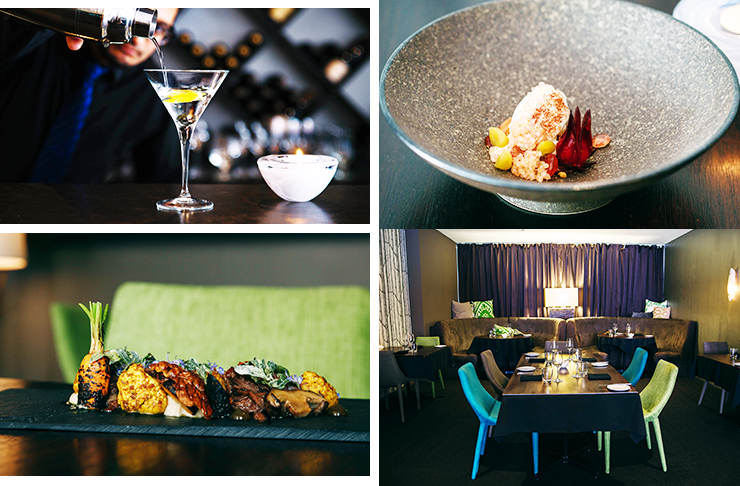 Restaurant Amuse
East Perth
One of Perth's most acclaimed restaurants, Hadleigh and Carolynne Troy sure know how to put together an innovative and flavourful degustation menu. A gastronomic marathon of fresh local produce, several different cultures and of course, limited edition wines, the food at Restaurant Amuse is quite simply, outstanding. Tucked away in a residential area of East Perth, be prepared for one of the most special meals you'll ever tuck into.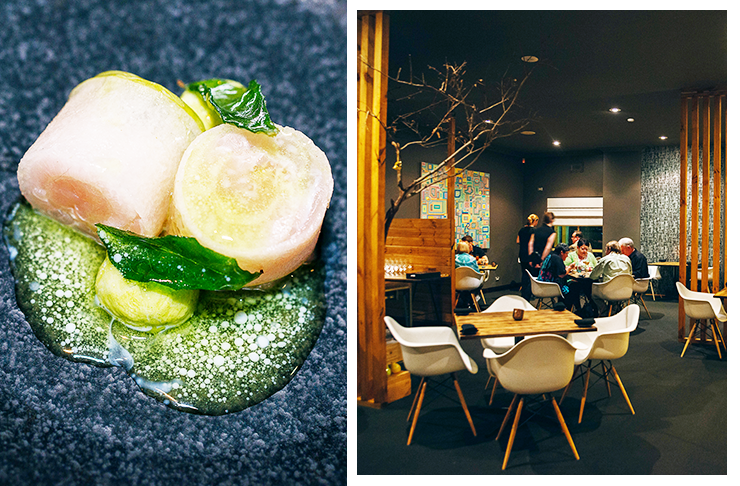 Budburst Small Bar
Mount Hawthorn
Housed in a 100-year-old cottage, Budburst Small Bar may be the newish kid on the restaurant scene but the praise is already coming in thick and fast. With renowned French chef Gwenael Lesle at the helm, the kitchen is pumping out delicious French fare, complemented by an extensive and unique wine list. A welcome addition to the neighbourhood bar scene. Merci beaucoup!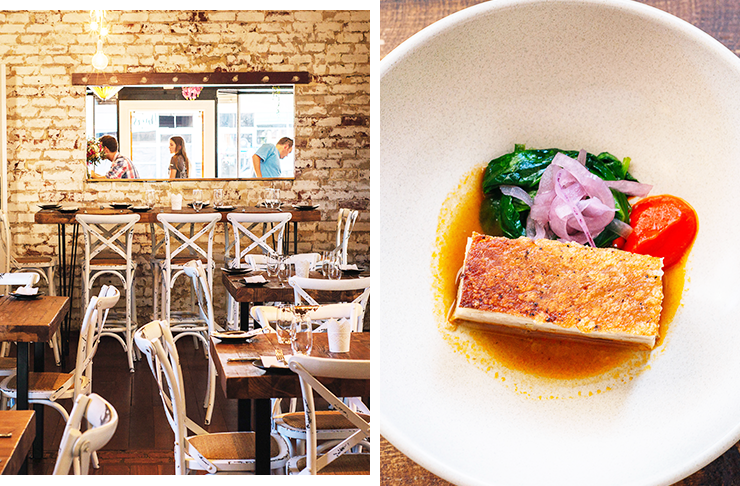 e'cco
Brisbane CBD
A Brisbane dining institution, Philip Johnson's acclaimed e'cco has had a devoted following for over twenty years, and for good reason! Head chef Simon Palmer's bistro-style approach has created a menu that showcases simple, fuss-free dishes that focus on flavor, and an abundance of fresh local produce. With a sleek and modern interior, e'cco may not be the new kid on the block, but they sure could learn a thing or two from this multi-award winning venue.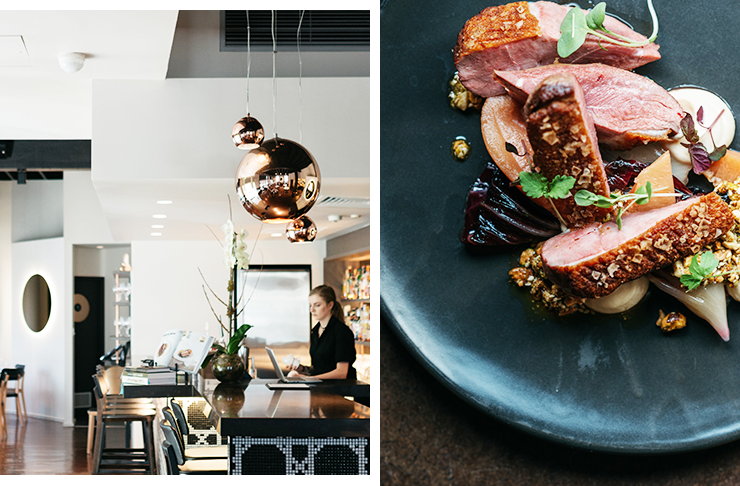 Longtime
Fortitude Valley
Hidden down a blink-and-you'll-miss-it laneway, Longtime's front of house is nothing if not discreet. Inside, diners are welcomed by a lively, industrial-style dining hall, draped with tropical plants and hanging lights. Longtime's modern take on communal dining and Thai cuisine is a breath of fresh air, using luxury ingredients such as Moreton Bay Bugs, duck and soft shell crab to take a much-loved cuisine next level.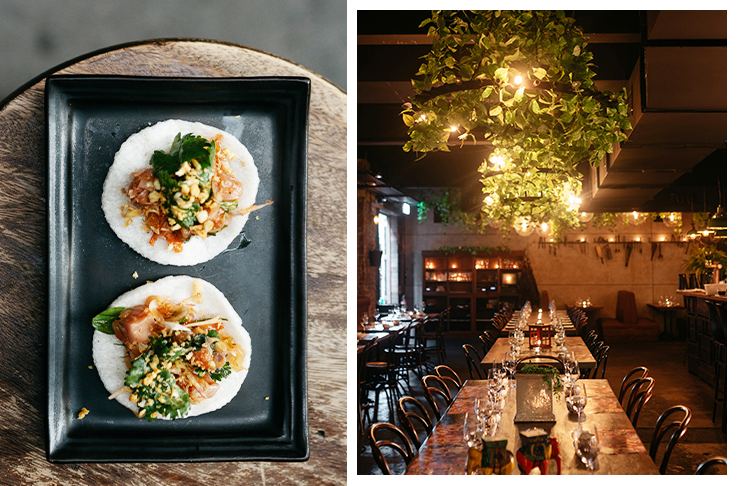 Gauge
South Brisbane
Not your everyday café, Gauge is anything but casual dining. The second venture from the owners of beloved Brisbane locale, Sourced Grocer, Gauge follows in its sister venue's ethos of food that is extraordinary. In-house fermentation, in-house bread, in-house everything, every ingredient is meticulously nurtured to produce a truly creative dining experience.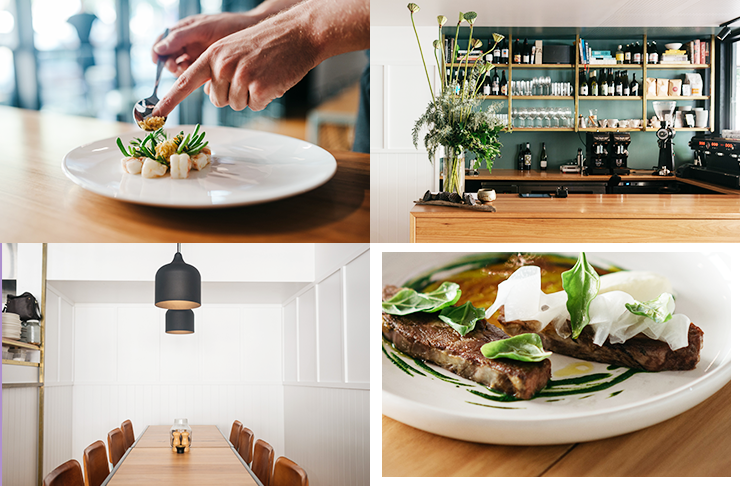 Homage, Spicers Retreat
Grandchester
Located within a beautiful, historic homestead on 12,000 acres, Homage is making some serious waves in the industry. With an unwavering dedication to using only local produce, head chef Ash Martin and his team produce an ever-changing menu, based on the harvest produced on location and surrounding farms every single day. The award-winning menu is designed to reflect local flavours (by way of ingredients and impeccable presentation), and the incredible quality of Australian ingredients. This is Australian cuisine at its peak.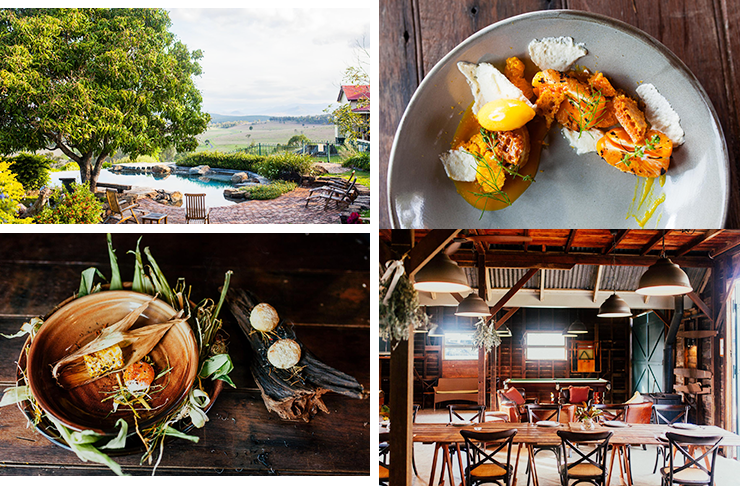 Gerard's Bistro
Fortitude Valley
From the stunning architecturally designed décor, to the meticulous menu, Gerard's Bistro is a total game changer on the Brisbane dining scene. Head chef Ben Williamson's eclectic mix of Middle Eastern, European, and African influences is nothing if not exceptional, showcasing beautiful dishes that hold cultural relevance while bursting with flavor and creativity. Any Brisbane local worth their dining chops has eaten here!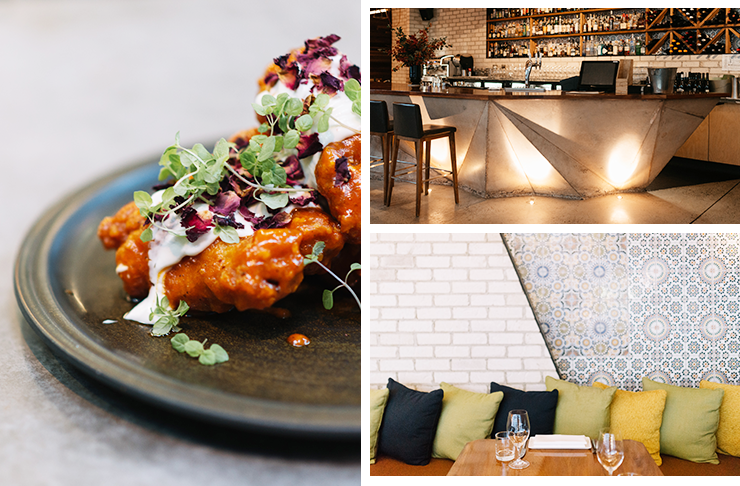 Ides
Collingwood
Head chef at Ides, Peter Gunn (of Attica fame) has made some pretty big waves in Melbourne's restaurant scene with the opening of Ides. Stepping out with smaller strides, Gunn started with pop up lunches on weekends before turning Ides in to a full time venture. The menu is a six-course affair that's big on flavour and even bigger on technique. Prepare to leave suitably satiated—the serves are well proportioned and a perfect balance of light versus heavy.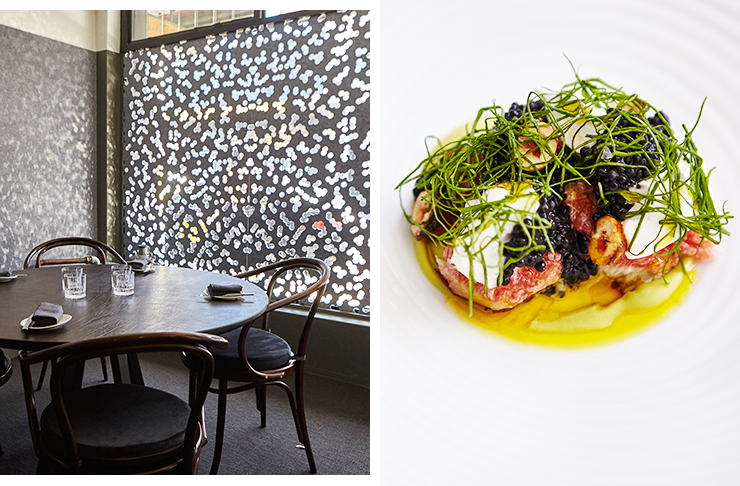 Woodland House
Prahran
Woodland House is one of those grand old dames who oozes elegance and luxury, so it's no surprise when you step inside that you're greeted with stunning furniture, beautifully curated art and a huge, light filled front room. And that's without even mentioning the food! Expect to find a menu of surprising flavours and cutting edge innovation; think South Australian marron served with chicken liver and finger lime, or kangaroo with grilled kohlrabi, quandong and native fruits.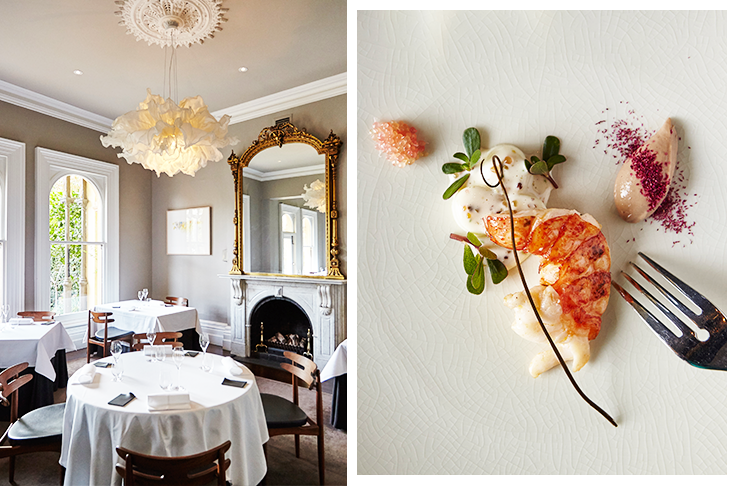 Amaru
Armadale
If you're looking for the one-to-watch in Melbourne's ever-adventurous dining scene, newcomer Amaru is our hottest tip of 2016 so far. The intimate restaurant—there's only thirty-odd seats—offers diners locally sourced ingredients put together in adventurous dishes that focus on tasting good, rather than just being plain weird. From the custom-designed plates to the excellently stocked bar, the whole sha-bang is the brainchild of ex-Vue de Monde chef, Clinton McIver, who's all about fine dining without the pomp and circumstance. Melbourne, meet fine dining 2.0.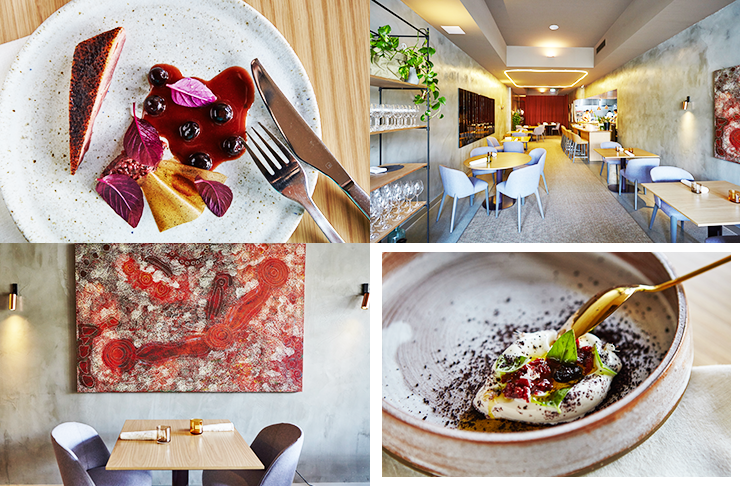 Lûmé
South Melbourne
The vibe at Lûmé is hard to describe, there's a sense of calm, but it's edgy and cool. The space is modern but inviting, with plenty of soft furnishings and beautiful furniture. Diners have a few options; you can either dine in the front room and order from the a la carte menu, which moves with the season, or treat yourself to the tasting menu. Expect around 14 courses of experimental, surprising and awe-inspiring dishes where you'll be kept guessing until you're presented with the list of the dishes you enjoyed at the end of your meal.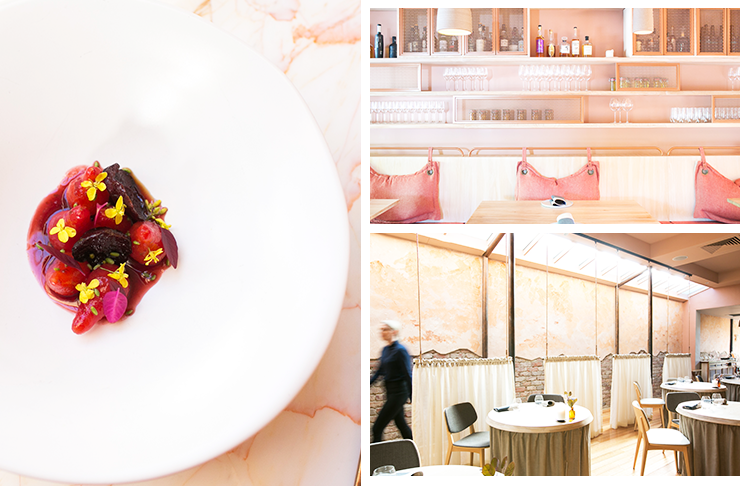 Town Mouse
Carlton
Town Mouse sits inconspicuously on Drummond Street, where you'll be greeted by a chic, subway-tiled interior. Designed to be shared, the menu is a perfectly curated collection of intriguing dishes, focusing on locally sourced produce. Though the menu is seasonal and as such dishes come and go, there are a few stalwarts that are strong favourites with diners and have stuck around for the long haul. Don't be afraid to order some of the 'simpler' sounding dishes. The smoked duck's liver parfait and the goat's cheese profiteroles are favourites and act as the perfect starters. The rest of the menu is perfectly portioned and is inventive without being confronting.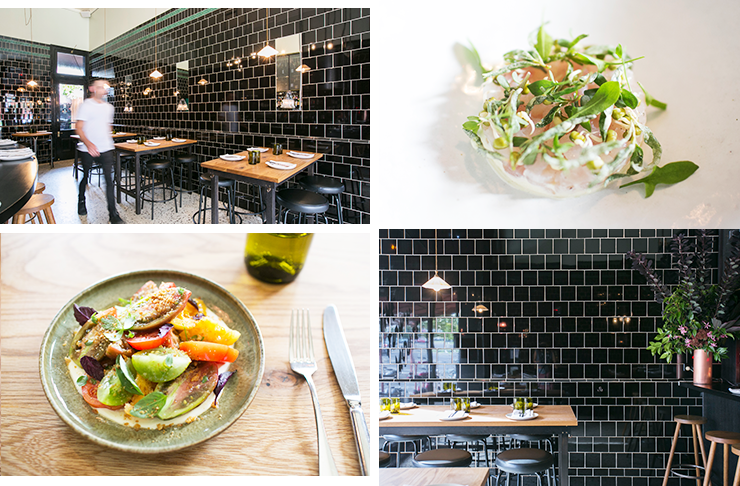 Image credits: Sydney | Brisbane | Melbourne | Perth |
Editors note: This article is sponsored by Mercedes Benz and proudly endorsed by The Urban List. Thank you for supporting the sponsors who make The Urban List possible. Click here for more information on our editorial policy.