It's nothing new, we've been mulling over this conversation for years; is the traditional five day, season-led, exclusive fashion week we've come to know still relevant?
The truth is, our approach to fashion and shopping has changed up dramatically in the last decade. We no longer hold out until something arrives "in season". In 2019, there are no seasons—simply our love for hype and style, and that means wearing what we want, when we want.
So where does this leave the traditional format of Ready-To-Wear? Well, we're seeing organisers and brands around the world make changes to their Fashion Week programs, holding impressive events and panels, shoppable runways and streaming their shows via social media and providing behind the scenes access on their Instagram channels. Think celebrations of local design heavyweights like Mercedes Benz Fashion Weekend in Sydney, and the Virgin Australia Melbourne Fashion Festival.
As well as this, young designers are using Fashion Week as a platform to say something, highlight issues close to the core of the clothes they ship down the runway, and to challenge us all to charge after positive change.
In light of recent women's movements and body image movements (some of the most powerful being #iweigh and #effyourbeautystandards), some labels are calling no dice on the unrealistic and narrow expectations fashion has been known to bestow.
At New York Fashion Week this past week, there were three brands pushing for a new fashion conscience (and delivering on sick collections too).
Chromat
Chromat's New York Fashion Week runway was next level. Inspired by her move to Miami, and the impact of climate change, Becca McCharen-Tran's collection was all about high energy, with incredible designs and an electric buzz.
A big part of that buzz came from her celebration of the body; few designers praise diversity like McCharen-Tran, and her genuine approach to humanity on her runway made her show a total standout.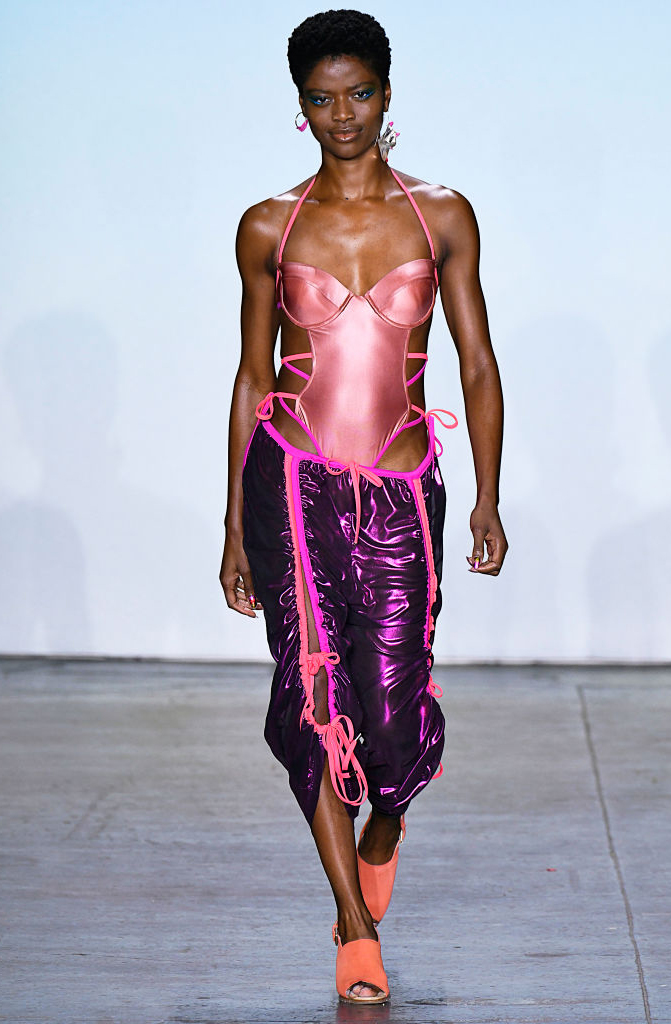 No Sesso
No Sesso's New York Fashion Week debut marked a major milestone in fashion and the wider community: namely, the label's founder and designer Pierre Davis was the first transgender designer to show at the event. The LA-based brand creates gender-neutral pieces for a wide range of body types and gender identities, a perfect reflection of their brand name, No Sesso, translates to "no gender," or "no sex" in Italian.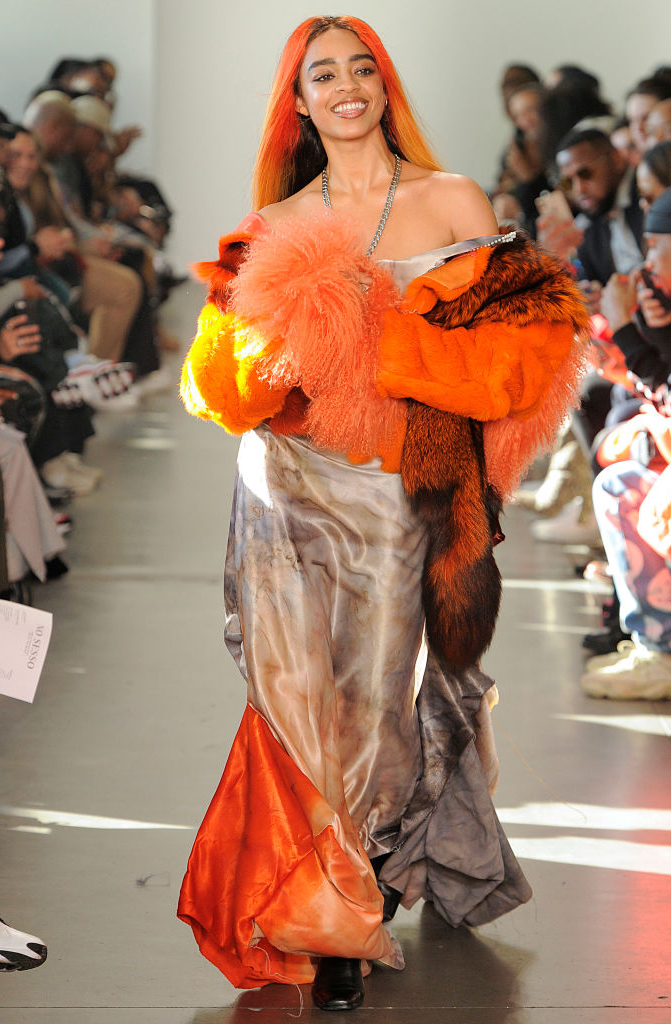 Opening Ceremony
And finally, Opening Ceremony's Fall 2019 Ready-To-Wear Lookbook. Here's a brand ticking the majority, if not all, of the boxes when it comes to staying relevant. Last season Opening Ceremony celebrated the LGBTQIA+ community, and this season they're exploring and celebrating Asian Identity, tapping some of the community's best creative's to feature in the campaign.
These guys have nailed a multi-platform experience, foregoing the traditional runway show and instead throwing three parties, titled 'Pig Out', celebrating Chinese New Year and showcasing their latest collection. On top of it all, event attendees also had the opportunity to donate to MOCA and Apex for Youth, groups that outreach to preserve New York's Chinatown. Socially conscious, diverse and business savvy, thank you, OC.
Disco for days, here's your first look at the adidas meets Fiorucci collab.
Image credit: Chromat RTW Fall 2019 via Getty.