Anyone who grew up in Australia knows it was a unique and totally awesome experience. So when Drumstick presented us with the opportunity to relive our favourite past-times in this sunburned country of ours, we jumped at the chance—with one of their brand new Jatz Sweet & Salty Cracker ice creams in hand, obviously.
It's time to celebrate the good ol' days when none of us were addicted to social media, we were completely satisfied with the regular programming on free-to-air television, and our only problem was making it home in time for our favourite shows.
Get ready to have those nostalgic heart-strings pulled, folks, here are 30 things only people who grew up in Australia will understand.
1. When you decided to go sans-thongs to the beach only to discover the sand burns like the fire of a thousand suns when you're only half way to the water. Everytime.
2. The no hat, no play rule was real and ruined many-a-lunchbreaks.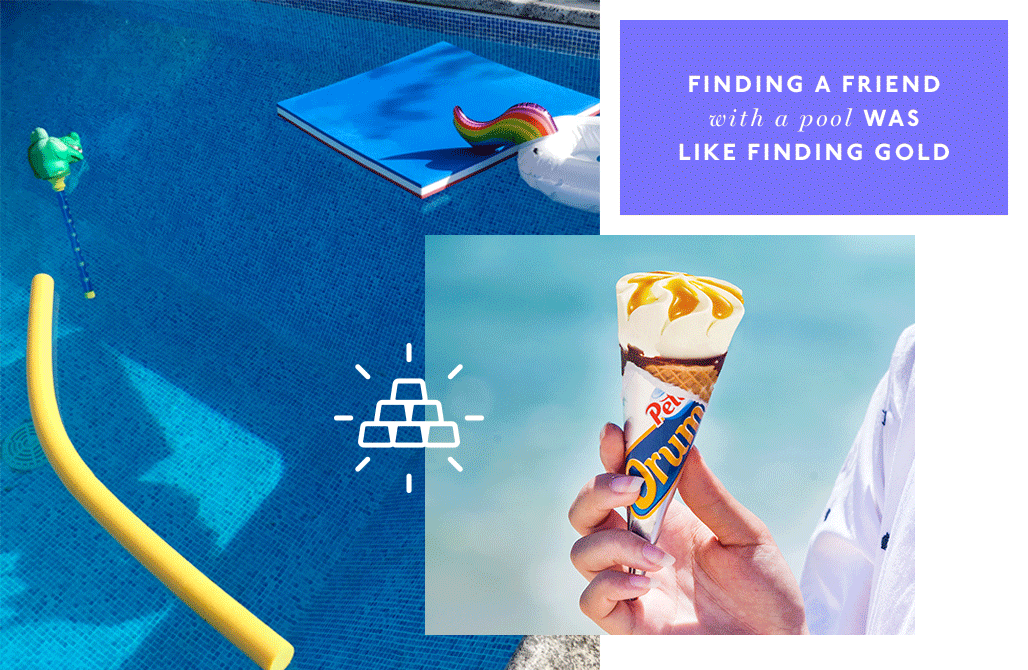 3. Finding a friend with a pool was like finding gold.
4. You didn't know how to play the guitar but you could play Three Blind Mice on the recorder in your sleep.
5. Deciding on your future husband/occupation/home/how many kids you'll have by playing MASH in-between classes.
6. The arduous task of selecting which cake you want from the Women's Weekly Birthday Cake cookbook.
7. If your mum didn't buy Jatz, Iced Vovos or Cheezles she wasn't cool—sorry not sorry, mum.
8. Summers spent playing Marco Polo in the pool. (Fish out of water?)
9. Leaving behind a trail of sand everywhere you went.
10. Not to mention finding sand in NSFW places days after your beach trip.
11. And the good old saggy-bum-sand-in-your-bathers effect after making yourself a "spa" at the beach.
12. Getting into arguments with your out of town cousins over whether bathers are called togs, swimmers or cossies. (Bathers FTW!)
13. Giggling over words like period and sex in the sealed section of Girlfriend magazine.
14. Hour-long trips to the local video store deciding which movies you want in your $6 two-new-release-and-five-weeklies docket deal.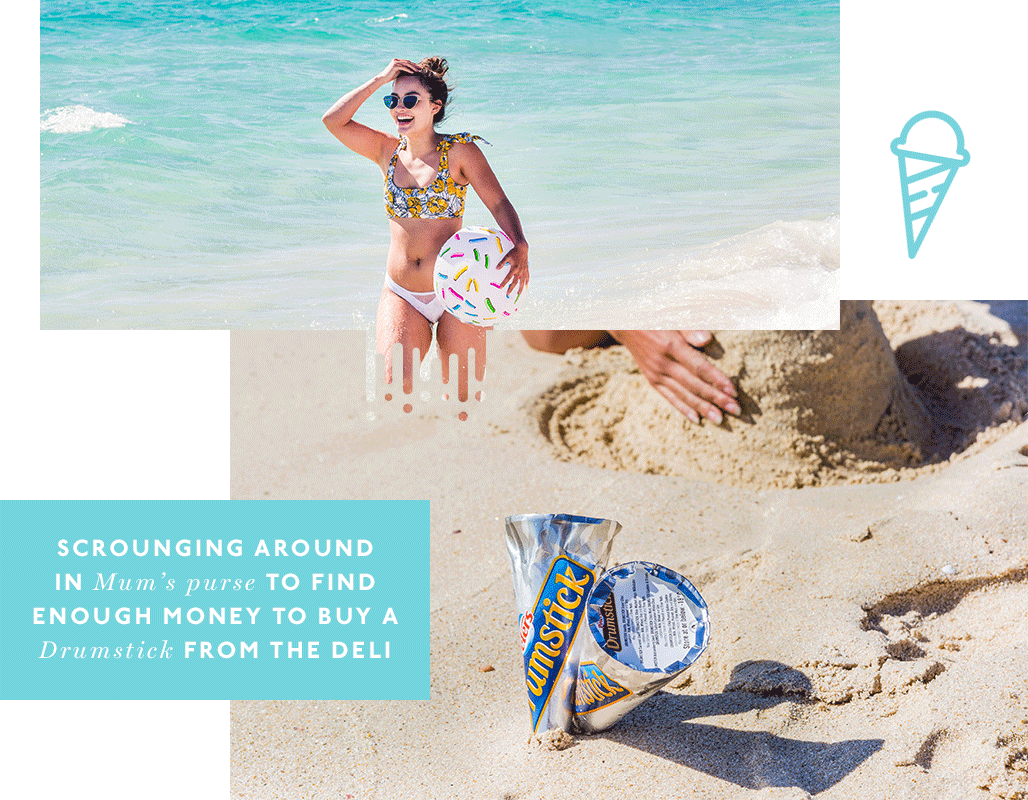 15. Scrounging around in mum's purse to find enough money to buy a Drumstick from the deli.
16. And then eating it as quickly as possible before it melted.
17. Encounters with foreigners would begin with the question, "Do you ride kangaroos to school?"
18. Mornings spent watching Play School and Agro.
19. And afternoons spent bingeing on A*mazing and Totally Wild (we love you Ranger Stacey!)
20. That feeling when you accidentally lick your arm after putting on bug spray…was that just us?
21. Being able to sniff out a BBQ anywhere, #skills.
22. If fairy bread wasn't at your friend's birthday party could you even call it a party?
23. Three words: Impulse Body Spray.
24. Possum Magic and Rainbow Fish were the best kids' books of all time.
25. Payphones and calling your mates on 1800 REVERSE much to their parent's chagrin.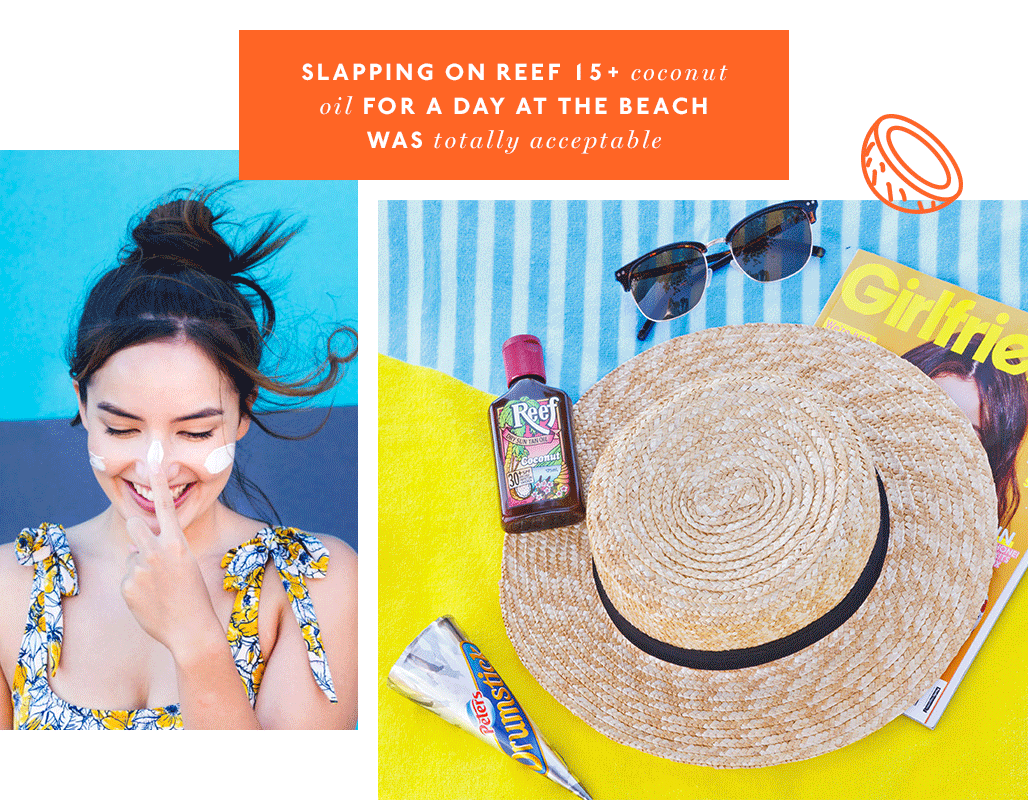 26. Slapping on Reef 15+ coconut oil for a day at the beach was totally acceptable.
27. It was totally ok for a talking giraffe to tell you everything you need to know about the human body.
28. And a fat cat to tell you when it was time to go to bed.
29. Being locked in your room one too many times because there was a fat red back on your door.
30. Waking up early on the weekend to watch Rage followed by Video Hits.
Now go re-live your childhood with the ultimate 90s kid combo, Jatz and Drumstick.
Image credit: Emma Bryant
Editor's note: this article was produced in partnership with Drumstick. For more information on our editorial policy please click here.