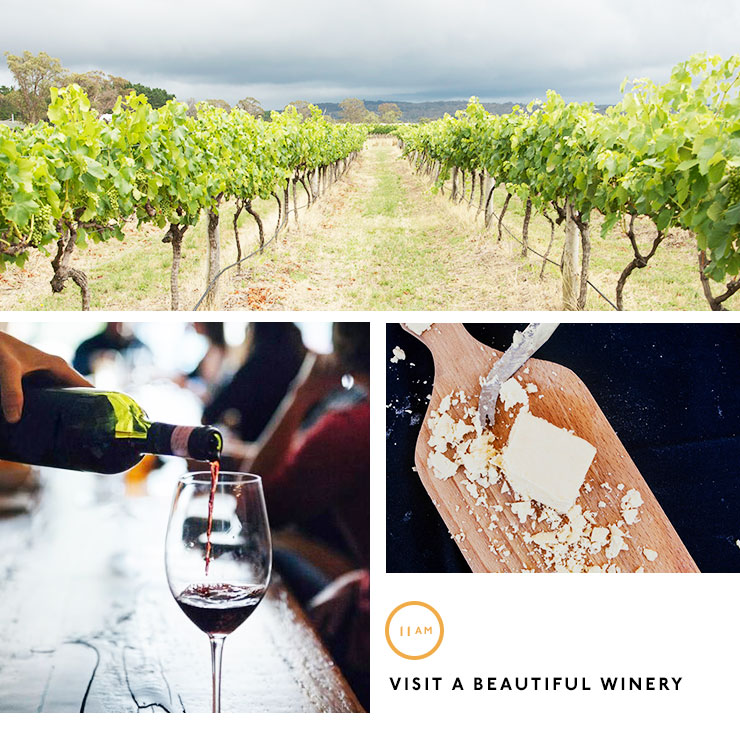 7am
The drive from Brisbane into Stanthorpe is stunning. It's a pretty steep incline as you head toward Stanthorpe and the views are not to be missed. Make sure you get a start on your adventure early, because the drive will take you about two and a half hours (longer if you stop to gawk at the sights.)
9:30am
Right before you hit Stanthorpe, you'll see the Big Apple. Despite the semi-tacky giant apple, there's actually a trove of European goodies from salami to olives, it's called Vincenzo's and it's actually the best. Stop by for brunch, lunch or just a browse. But either way, you won't leave empty-handed. Right around the corner is Stanthorpe Cheese where you can sample local cheese which they'll then serve up into a ploughman's board for you to enjoy—bliss!
10am
Once you hit Stanthorpe pull up to your luxe accommodation. Alure Stanthorpe is the only way to do it, if you ask us. The luxe villas and glamping tents are nestled away just a five-minute drive away from the center of town and feel delightfully secluded. They'll even leave fresh, locally sourced breakfast in your villa for each morning (which we recommend enjoying on your private deck, overlooking the cows in the nearby field). Plus, they're pet friendly and, your pup will even get a doggie bathrobe. Honestly, we can't even.
11am
Use this day to hit the wineries, obviously. You've earned it after your long drive, after all. There are so many wineries you can hit up. You can opt to explore solo, or link up with a guided tour. We love Whiskey Gully Wines and Girraween Estate for their beauty and the whole "winery" experience, but there's a whole heap more of independent wines on offer too; you can check out a full list here. Aloomba Lavender Farm does wine too.
6pm
Head back to your accommodation with your newly expanded wine collection and whip up a little something with your newly sourced fresh, local produce and call it a night. Or, you can head out to some of Stanthorpe's string of delicious spots to eat. Patty's on McGregor is our pick. Utilising exclusively fresh, local produce your taste buds are in for a treat here. There's also the Granite Belt Brewery & Restaurant where you can chow down on some great food and local brews if you're all wined out for the day. Varias is another local fave, with huge range of food to suit any taste buds.

8am
Get up bright and early today, so you can spend your day immersed in nature. Head to Brinx Deli for a Stanthorpe breakfast done right. The menu perfectly reflects a dreamy country morning: fresh bread, tea, cheese and all your favourite breakfast staples. Grab a fresh smoothie to prep you for your day. Also, grab some tucker for a picnic out in the national park too, you'll get hungry!
9am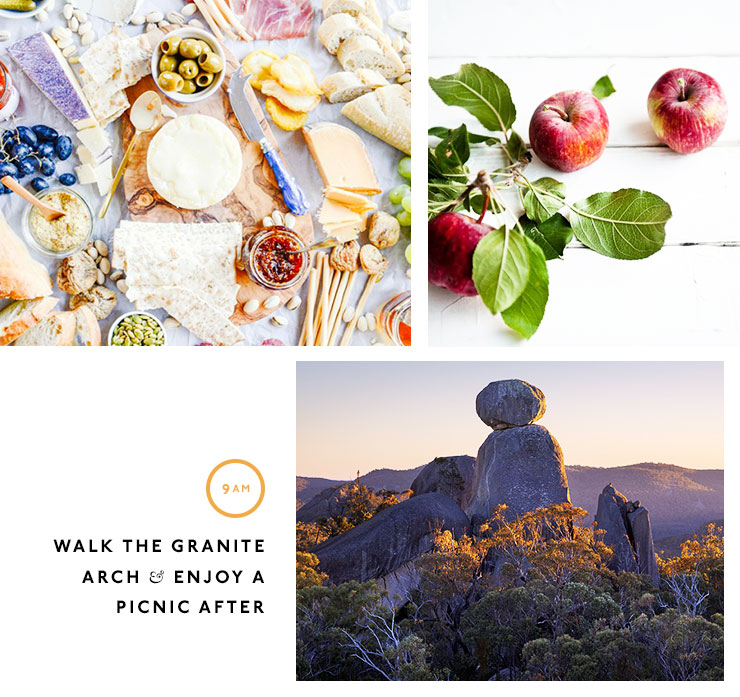 Head out to Girraween National Park to see the granite that this region is named after. There are a number of walks to try that cover each of the major attractions. We did the Granite Arch walk, which was beautiful. There are rock pools toward the start of the walk that make for a great photo op, and the arch itself is pretty neat too. The climb is along granite which gets slippery when it's wet, so avoid this one if it's been raining. Remember, you're literally climbing up a pyramid. Don't forget to keep a look out for the local bird life too, there's plenty of bird watching on offer here.
4pm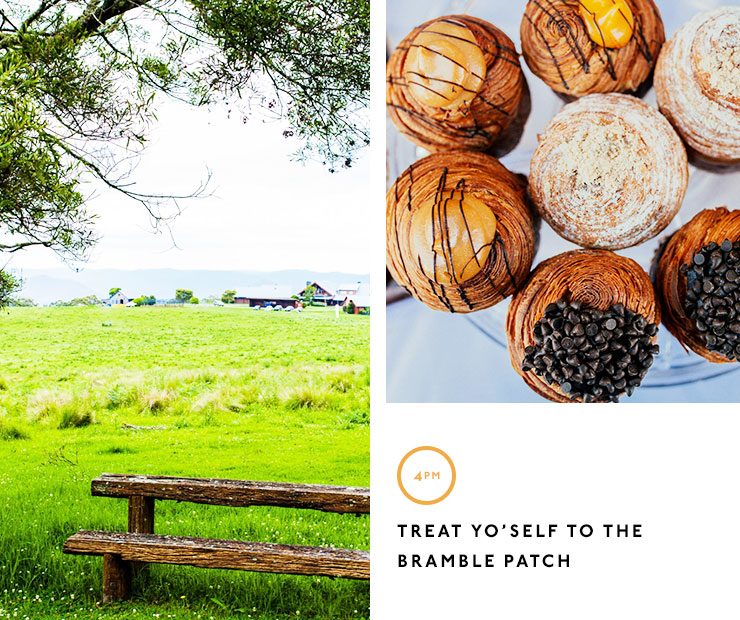 Treat yo'self after all that hard work by heading to The Bramble Patch. There's a whole heap of homemade goodies on offer as well as a café that does desserts so delicious we'd make the trip just to try them. Order the ice cream burger (two slices of chocolate buns make the bread, and ice cream makes the filling) and don't look back.
5pm
Ah, your 48 hours is up. It sucks, we know. But hey, at least you have an epic new wine collection. Back to Brisbane we go!


Want more travel inspo? Check out more of our guides here.