It's that time of the year again.
You've survived silly season and have a credit card bill with nothing to show for it but hangovers and unappreciative nieces and nephews post present-giving. Now your mind is turning to how you're going to make 2017 the best year ever—new year, new you, you know the drill.
We're tempting you with five mind-blowing islands you've probably never heard about. So save clocking up your 10th visit to Bali ('cause no-one really cares about your sweaty sunset selfies at Single Fin) and add one of these beauties to your 2017 bucket list instead.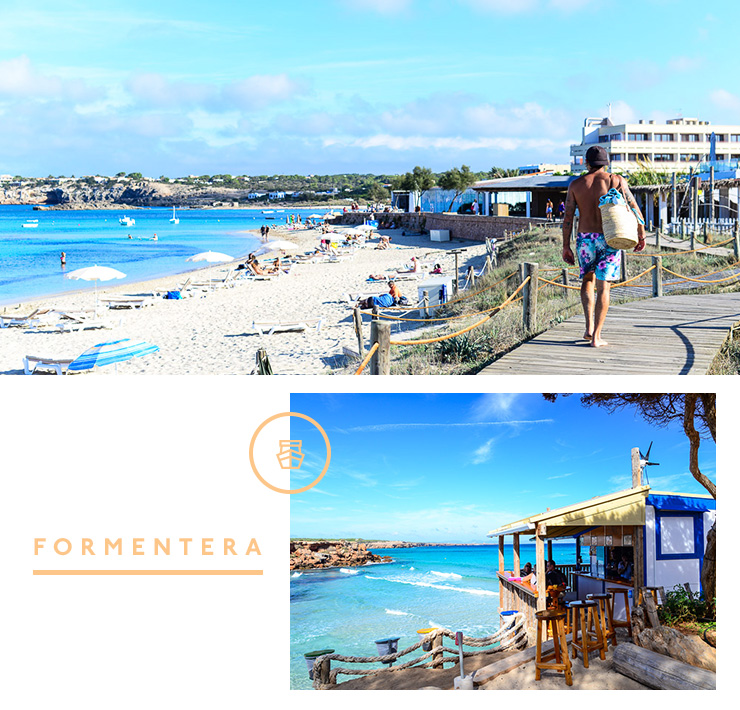 Formentera | Balearic Islands
If you've spent several summers swanning around the Mediterranean, you'll be as gobsmacked as we were when we first learned about this ridiculously cool island, one that's flown under the radar for most of us—until now. We've all heard about the hedonistic party capital of Ibiza, right? Hell, plenty of you have probably even lost several days getting trash-bag wasted there. Well, Formentera, the southernmost of Spain's alluring Balearic Islands is just 30 minutes ferry ride away. Shaped like a wishbone, Formentera is said to be what Ibiza was like four decades ago; crystalline blue waters, protected white-sand beaches (free-spirited Euro nudity is a given), rustic fishing huts, scooter and cruiser-bike access errywhere, bobbing yachts, chilled day bars, top-notch restaurants, and beautiful people galore. Formentera is hands down one of the coolest places we stumbled across in the Med. Seriously, Google that shit.
Lanzarote | Canary Islands
Where the feck are the Canary Islands, we hear you ask? Lying some 1,000 kilometres off the coast of west Africa and governed by Spain, this always-summer island group has long been discovered by the sunburnt hoards of England. Though there's one mystical island that's mind-blowing for other reasons that we usually love most island escapes. Lanzarote is almost entirely covered in harden molten lava, and with a population of 140,000 it's a wonder anyone lives there at all. A mega volcanic eruption in the 1700s created the crazy landscape; nowadays you can take walking tours of "lava tubes" which are underground caves carved by boiling lava, to overland bus expeditions through Timanfaya National Park's charred geography that resembles the surface of the moon. Love to surf? The mega breakers rolling uninterrupted across the Atlantic Ocean are a magnet for board riders. And while we'd personally never want to live there, Lanzarote is defs worthy of a cheap Easy Jet flight next time you're in London.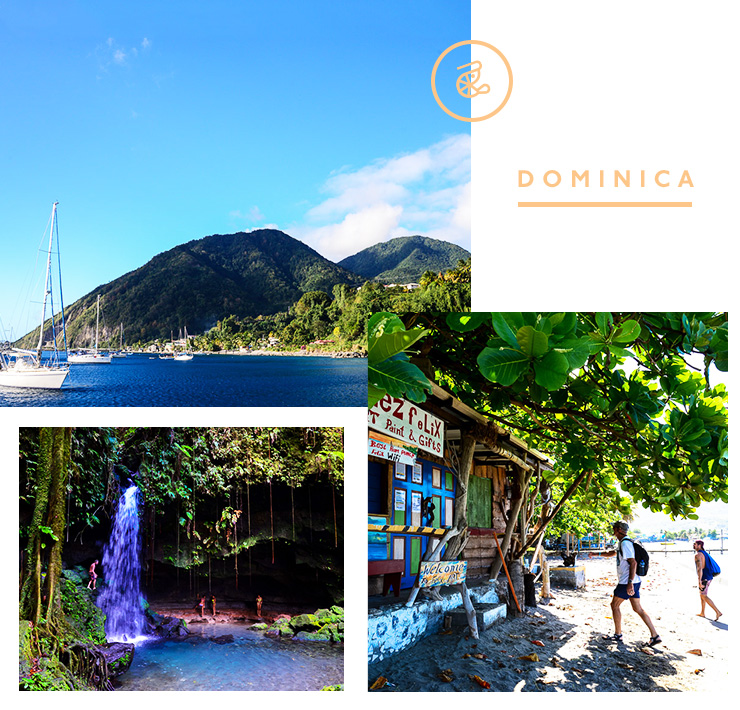 Dominica | West Indies
First let's get one thing clear, the Dominican Republic and Dominica are two entirely different Caribbean islands. We're gushing over the latter, found in the West Indies and pronounced Dom-in-eek-a, got it? Dominica is possibly one of the lushest, most wildly rainforest-clad islands you'll ever lay eyes on. Black sand beaches, swaying palms, hot and cold waterfalls (the former fed by the world's second largest boiling lake) and nine dormant volcanoes cast a dramatic topography that simply begs to be explored. Unlike many of the cruise ship-overrun islands further north, Dominica is ridiculously unspoiled and gritty and it's said if Christopher Columbus returned to the Caribbean today (he first landed in 1493), Dominica is the only island he'd recognise. If plunging waterfalls and lushness galore, hanging with local Rastafarians, drinking cold Caribs and wafting aromas of jerk chicken cooked on steel drum BBQs on the street corner sounds like adventure to you, you're going to adore Dominica.
Raja Ampat | Indonesia
While we've set foot on all the above islands to tell the tale, Raja Ampat is a mind-blowing archipelago that's high on our personal bucket list—so much so we were half tempted not to draw any attention to it here. One of the world's last remaining untouched paradises and difficult, though not impossible, to access, Raja Ampat is the stuff dreams are made of. Dotted with a staggering 1,000 rainforest-clad islands and tiny islets, and fringed by crystal clear lagoons loaded with coral reefs and marine life so diverse, you'll feel like you're diving or snorkelling in a giant aquarium. Go there, before the rest of the world discovers its magic.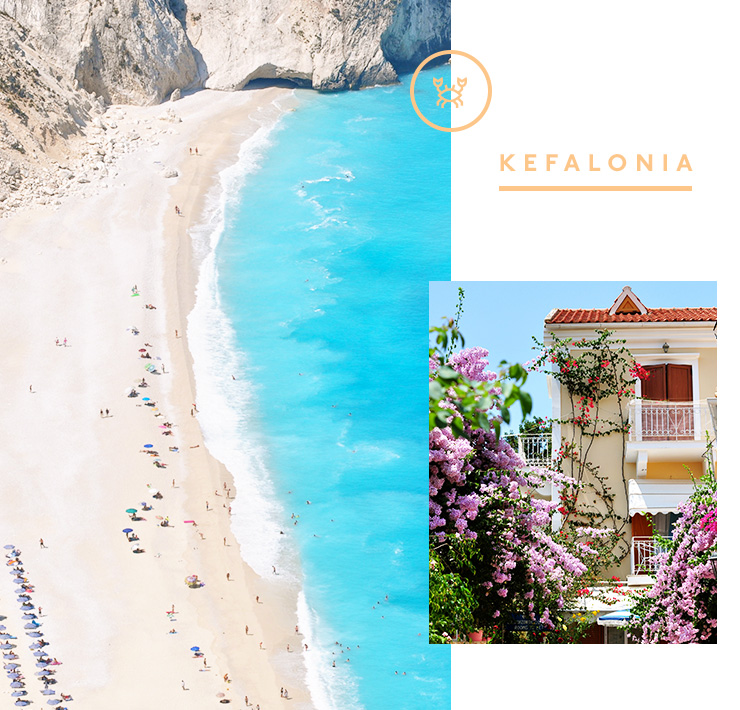 Kefalonia | Ionian Islands
Sure you've all visited, or at least dreamt about, the famed Greek Islands of Mykonos, Santorini, and Ios. For Aussies, these barren isles dotted with whitewash sugar cube homes, windmills, day bars and jaw-dropping views are the poster children for all of Greece. But you might not know there's an equally stunning archipelago called the Ionian Islands on the country's far west. While the entire chain here is deserving of a summer island-hopping itinerary, we adored Kefalonia the most. It takes a lot to impress us beach bums but, by gosh, these are some of the most dramatic, mind-blowing beaches you'll ever set foot on. Fringed by windswept limestone cliffs that erode on the shoreline turning the sea a milky aqua-blue, Myrtos Beach will make the best selfie backdrop of your vacation, guaranteed. Add to that, adorable boat harbours lined with cafes for sipping frappes and sailing yachts for ogling, and dine-under-the-stars beachside tavernas complete with dancing and plate-smashing, this is the Greek Island you really need to hunt down in 2017. Final tip? Remember those photos of base jumpers plunging over an insane cliff-ringed beach with a shipwreck and aquamarine waters below? It's right next door on the neighbouring Ionian island of Zakynthos.
Looking for more travel inspo? Here's how to spend 48 Hours In Singapore!
Image credit: Brooke Darling + Raja Ampat Diving Resort