We all book a ticket abroad for the same reason: to experience something new. And sometimes, going at it alone can offer a far richer experience—you'll see the sights at your own pace and there's no reason to compromise with anyone but yourself.
With so many jaw-dropping locations around the world, it's hard to know which ones are best for solo travellers, so we've done the leg work for you. From pristine beaches to stunning Scandinavian cities, here are our top places to visit when travelling solo.
Mamanuca Islands
FIJI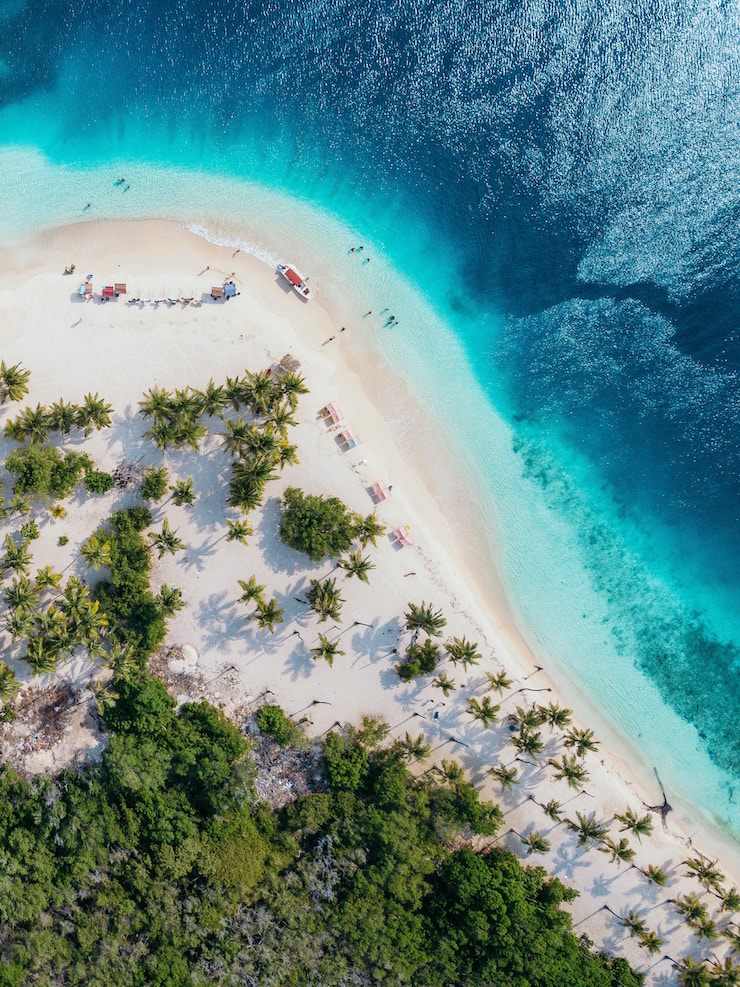 Home to over 300 islands and luxury resorts, it can be easy to mistake Fiji as a destination reserved only for couples and honeymooners. Just west of the mainland is where you'll quickly find your tribe of like-minded solo travellers on any of the 20 white-sand isles that make up the Mamanuca Islands. For party vibes, get to Beachcomber Island and spend your days lazing under a cabana and your nights at the bar with a Tequila Sunrise in hand. Seeking pure relaxation? A kindle and Castaway Island will do you just fine. Honestly, there's no wrong choice when it comes to Fiji's insanely beautiful Mamanuca Islands.
Portland
AMERICA
This city's hipster cred is real. Think: tattoo parlours, craft beer, vegan restaurants, beards, flannel—see what we mean? The residents of Portland are so proud of the eclectic reputation they've made for themselves with their "Keep Portland Weird" city slogan. You'll see it at every turn—on bumper stickers, number plates, and splashed across buildings. When it comes to attractions, they're, well, super weird. Forget L.A's Ice-Cream Museum, Portland has Stark's Vacuum Museum. Here, 1960's Hoovers line the walls and we can't think of a better prop for your next holiday 'gram. Next, check out Freakybuttrue Peculiarium filled with oddities and home to their not-so-tasty but very 'gram-worthy bug sundae. It's two-scoops of ice-cream, caramel sauce, and sprinkled with real bug lava. Are you game?
Seoul
SOUTH KOREA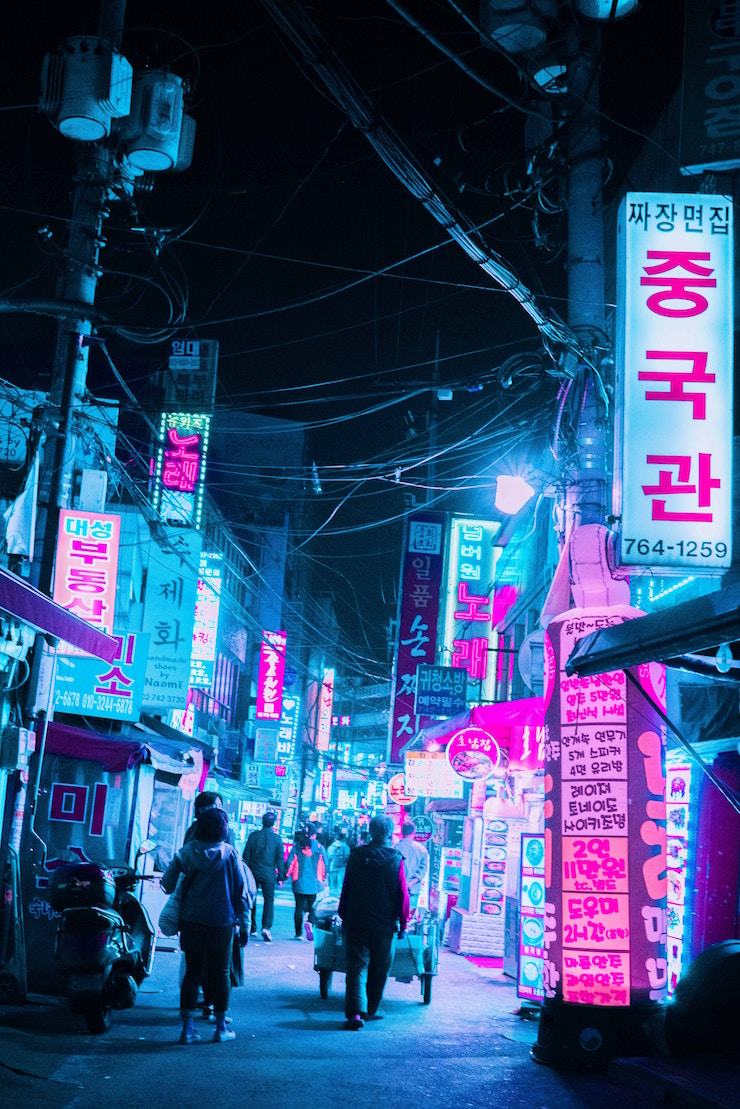 Tradition and cutting-edge technology fuse together seamlessly in this 24-hour city. Modern skyscrapers and soaring mountains mark the horizon while ancient temples sit beside contemporary art galleries and K-pop bars. There's a lot to do here, but a good place to start is the Myeong-dong district for the latest fashion trends and street food. Seoul is famous for its themed cafes, and brunch at the raccoon cafe called Blind Alley is a must. Spend your nights skipping between karaoke and K-pop bars in the electric neighbourhood, Hongdae, or experience a slice of nature outside the city at Namsan, a mountain peak littered with hiking trails and panoramic views of Seoul's skyline. One thing's for sure, you'll never be bored in Seoul.
Toronto
CANADA
Thanks to his unforgettable hooks in countless chart-topping songs, Drake has well and truly put "The 6" on the map. It's a city that's doing everything right, from stand-out food and sporting spectacles to natural beauty, and it's a city that should be on any travellers hit list—particularly music fans. There's a growing list of talent that's helped boost Toronto's reputation as hip hop's newest hub including Drake, The Weeknd, Grimes, K'naan, DVSN—we could go on. Dive deep into Toronto's hip hop scene and hit up The Mod Club and Underground for your chance to see the next Drake live. The best part is Canadians are a super friendly bunch so you'll make fast friends with the locals. A quick conversation starter? Just ask them how The Raptors are doing this season.
Copenhagen
DENMARK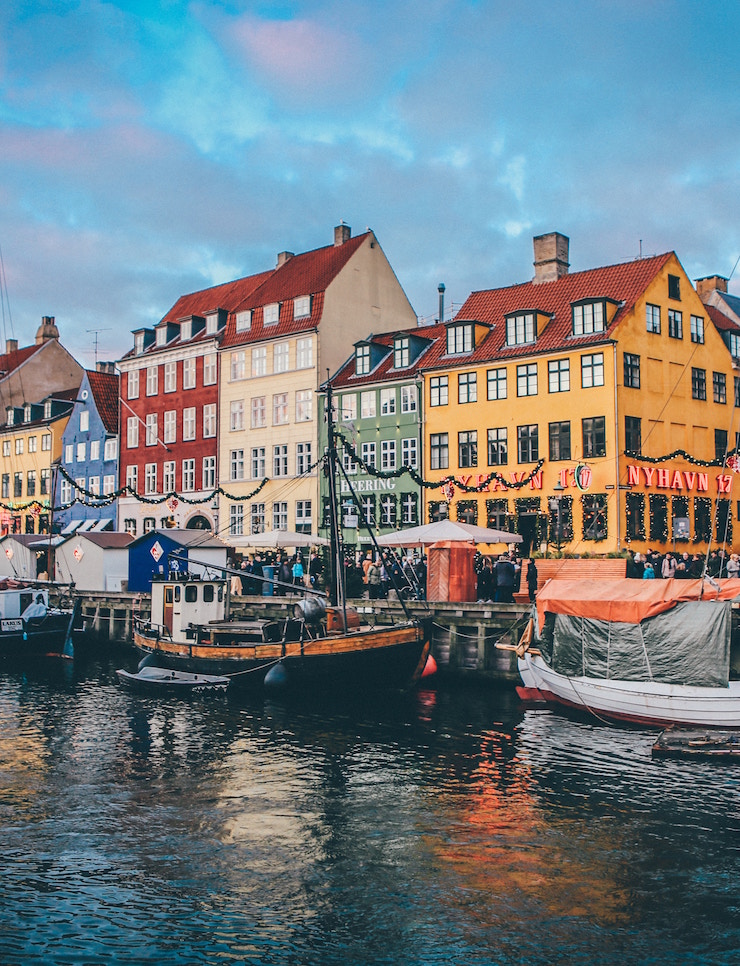 Combine this city's Viking history, fairytale good looks, haute cuisine, and it's clear any culture-craving traveller should get to Copenhagen, stat. It's a city with design and fashion influence that's hard to deny. Copenhagen Fashion Week has come to rival Paris and New York, and street style photography of tastemakers posing on Copenhagen's cobblestone streets regularly fill our feeds. See it IRL in Strøget, the city's fashion district and where you can get your hands on local ultra-cool threads from designers like Ganni and Cecilie Bahnsen. For a taste of scandi-cool architecture, hit up Nyhavn, a 17th-century waterfront canal lined by brightly coloured houses, eateries and bars. The best part about Copenhagen is that it's easy to get around and regularly touted as a safe choice for solo travellers.
Jacó
COSTA RICA
It's hard to imagine a coastline more blessed than Jacó. This surfer town sits on the Pacific Coast of Costa Rica and boasts pristine beaches and crystal waters. There are three things taken seriously here: surfing, yoga and partying. Get your dose of adventure by doing all the water activities—from snorkelling to kayaking—before hitting the local bars at night. You'll easily run into other solo-travellers to share a tipple or two with. Also known as the gateway to Costa Rica's national parks and mountains, thrillseekers can give ziplining and mountain biking a try, or hike their way to picturesque waterfalls. One thing's for sure, Costa Rica is a mecca for the eco-minded adventure traveller.
Image credit: Unsplash
Ready to pack your bags? Here are our top tips to know when travelling solo.