In a move so refreshing Aperol Spritz will surely jump on board as a sponsor, Drake has a released a music vid with nary a mention of 'bitches'.
Mind blowing, we know.
It's a welcome change in a world where rap lyrics are bolstered with brags, and women (seen, never heard) are lumped in with things like money and cars.
While Drake is often (rightly) roasted for his overwhelming thirst for the ladeeez and tendency to retreat and lick his wounds with tracks like 'Too Good', there is something different to 'Nice For What'.
And blow us down, it kind of feels like sincerity.
Here are seven ways the 'Nice For What' music vid rocked our damn world:
#1 Reppin' That Intersectional Feminism
Intersectional feminism is the term de jour when it comes to that lil' thing called equality.
Broadly, it speaks to the complex, cumulative ways discrimination combines, and overlaps. There are a few biggies dominating the discussion, with race, gender and a broader representation of women coming out as prominent issues.
It's for this reason (and the fact we think they're the bees' freakin' knees) that we were ecstatic when the likes of Tracee Ellis Ross, Tiffany Haddish, Issa Rae, Rashida Jones, Jourdan Dunn, Elizabeth and Victoria Lejonhjärta and Michelle Rodriquez.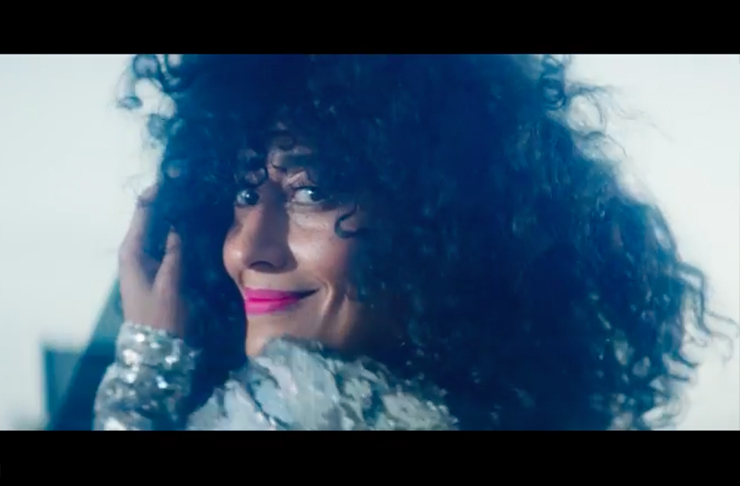 And that isn't even all of them. Other badasses include, Olivia Wilde, Emma Roberts, Misty Copeland, Yara Shahidi, Letitia Wright, Bria Vinaite, Syd and Zoe Saldana. Women from all walks of life, all body shapes, all religions and creeds, not just the same copy/paste (and with none of the ulterior motives of a certain unnamed beauty brand ad).
#2 That Lauryn Hill Sample And Big Freedia Spit
Drizzy is coming for ya brand Kanye.
'Nice For What' samples Lauryn Hill's 'Ex-Factor', a track from her debut album 'The Miseducation of Lauryn Hill', and is probably 60 per cent—or more—of what drives the feels behind the song.
Featured vocals come from New Orleans' Big Freedia, a vocalist known for dominating the hip-hop genre of bounce music. You might recognise her from a little tune called 'Formation' by some chick named Beyoncé.
It's thanks to these two that the song has spirit and drive and—is it bad if we go for a 10000th listen?
#3 Drake Is There Just So You Know It's A Drake Song
Drake is but a humble side-salad to the main meal that is a slew of powerful women. And while that sentence makes us ineffably hungry, we're bloody loving it.
Lyrics speak of a confident woman who's safe in her sexuality, her own self, and her own power. The best bit? References are stand alone, not used to justify a date selection or bolster an ego; they exist for the gals and the gals only.
Had a man last year, life goes on
…
Workin' hard, girl, everything paid for
First-last, phone bill, car note, cable
All of this is a big change for Drake whose descriptions of women typically have a whiff of predatory ownership to them. His hit 'Hotline Bling' (which, arguably propelled him into the thick of mainstream music) features lyrics with distinctly misogynistic overtones and the absurd video clip only reinforced this.
You started wearing less and goin' out more
Glasses of Champagne out on the dance floor
Hangin' with some girls I've never seen before
#4 Own It
Rashida Jones in the back of a limo deserves a national holiday.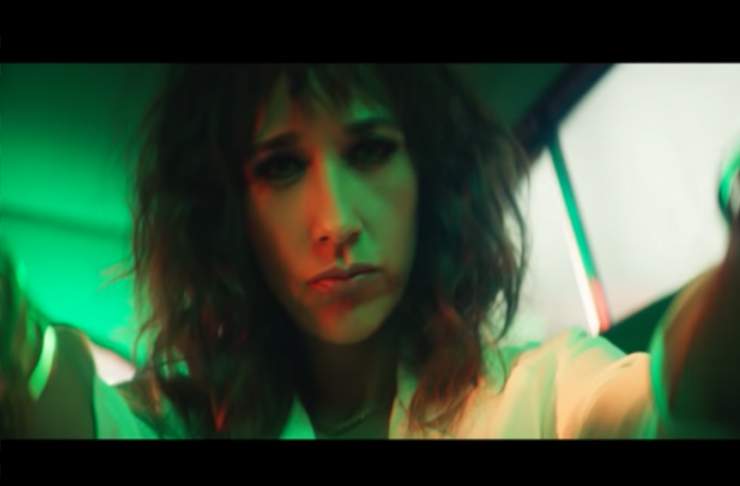 In fact, being treated to a variety of women smiling to (and for) themselves in so many different ways—none of which have to do with men—is what deserves a national holiday.
If you're Tracee Ellis Ross swathed in glitter, dancing in a desert: own it.
If you're Yara Shahidi, studying in a library: own it.
If you're Zoe Saldana, chilling with your babies: own it.
#5 Calling It
The song literally gives a big fat "Awwww hell, nah' to the 'give us a smile' AKA women-are-here-for-men's-amusement mentality that pervades most music vids of the genre.
You really pipin' up on these ni**as
You gotta be, nice for what to these ni**as?
Drake is speaking plainly here. An independent woman who handles her own life, works hard, values herself and relationships? That's gold (not that we needed him to tell us this, but it's nice all the same).
#6 The Director
Is none other than 22-year-old Karena Evans.
She's a director, actor and writer who has worked under industry legend Director X, is the first female winner of the Prism Prize's Lipsett Award, has shot a killer Nike Air Max campaign, and presented a documentary on Black Lives Matter.
But Karena plays an even bigger role than simply directing a video. As a young woman, she gives those featured a bit more range by negating any leering vibes or the idea of performing for blokes.
We have tingles just thinking about all the magic that is and will be, Karena Evans.
#7 Michelle Rodriguez Levitating
Encapsulates everything above and needs no further comment other than raised hands emojis.
Image credit: Ovo Sound