It's been six months since Heston Blumenthal announced his upcoming foray into the Melbourne restaurant scene with the inaugural and highly anticipated, The Fat Duck. And, it's been one month and exactly four days since he told us there would be a ballot to determine who would actually get a seat at the mere old price of just $525 per person, SANS drinks. Wowser! Needless to say, since this news hit Australian shores, food lovers have been sent into a wild frenzy of worry and excitement.
$525 for 12-15 courses; how will I afford such an indulgent meal? Can we re-mortgage the house because his meat fruit is meant to be worth dying for? If I enter the ballot three times with three different friends, how's that going to work if we all get picked??
These and many other important questions reflect just some of the concerns of the Heston-crazed Melbourne (or Sydney, or Brisbane) foodie, and we just want to say, dear Listers, We. Get. It. In fact we've debated many a time whether selling last season's wardrobe on eBay might be the way to get us munching on that esteemed Mad Hatters Tea Party dish. I know, right?
Harsh realities aside, many of you diehard food enthusiasts entered The Fat Duck Melbourne ballot to get yourself sitting pretty at the very famous restaurant—and power to those who did! But, for all you eager beavers waiting for the hype to die down so you can check out Dinner by Heston (the legacy restaurant he leaves behind when The Fat Duck packs up), we've got something for you to get excited about.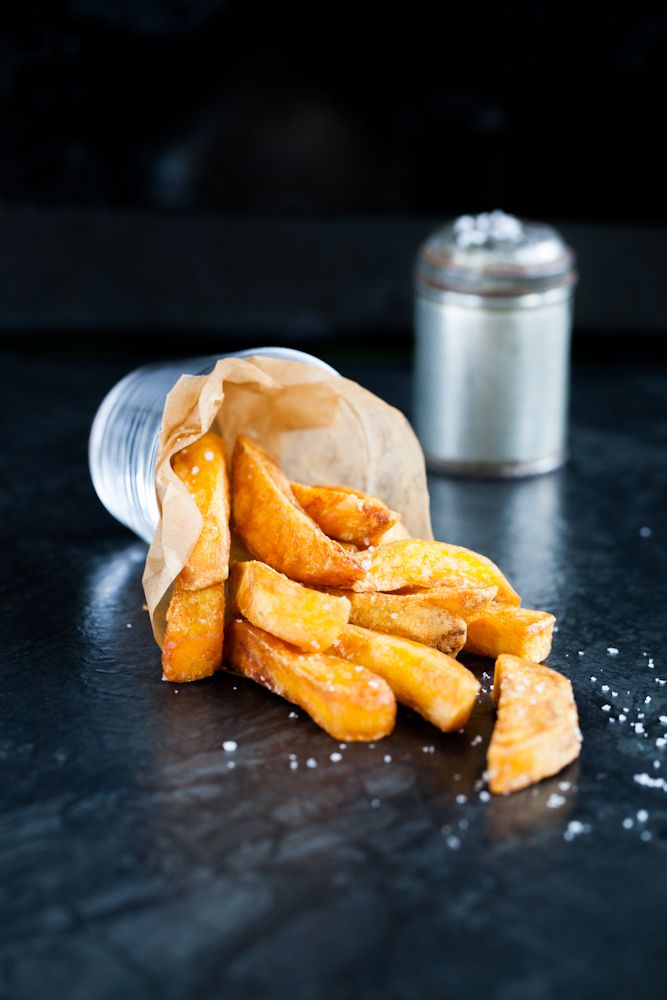 Here are seven things you can expect when dining at Dinner By Heston, as taken from my very own experience at the ol' London town digs.
1. AN EXTENSIVE MENU
You've seen Mr Blumenthal on TV and watched countless Masterchef episodes featuring his amazing recipes, right? So you already know he's a gun at putting the most unusual flavours together to create standout dishes. But, when you're faced with around ten lengthy menu options that all sound fabulous, it's easy to get overwhelmed. The best advice I can give is: don't get bogged down by detail. If the man says umbles (get googling) goes with duck confit fennel, go with it! He's done the hard yards; he knows it's good, you know it's going to be good, so just pick something you're drawn to and enjoy the experience.
2. SOME HISTORY LESSONS
Each dish on the menu has a year marked after its name to indicate the origin of the first recipe. Of course Heston has adapted these recipes to make them his very own, but it's interesting to see that some dishes date back to as early as the 1300s. Like the Frumenty, which was a popular Western European wheat dish during medieval times. This version, however features grilled octopus and smoked sea broth, finished off with pickled dulse and lovage – you know, for something a little different.
3. OUTSTANDING SERVICE
Dinner by Heston is a cross between that fancy pants restaurant you've always wanted to go to and your fave pasta joint where you know all the staff by name. The staff are super friendly and immediately make you feel welcome. These guys know more about the menu than you would ever expect them to know and can tell you everything from where the flavours were sourced from, why they were sourced and exactly how they're going to taste in your mouth! Each and every Dinner by Heston staff member must undergo a rigorous training program complete with an exam to be eligible for a position at the restaurant. Plus every single person is a full time member of staff and has previously worked in a senior level of hospitality. You're in good hands!
4. THAT MEAT FRUIT DISH THAT EVERYONE KEEPS BANGIN' ON ABOUT
One of the most popular Dinner by Heston dishes is the Meat Fruit. This laborious dish, which is a modern adaptation of a British recipe that dates back to the 13oos, takes three chefs and around 15 hours of work a day to complete – crazy, hey? The filling consists of chicken liver and foie gras parfait, while the 'peel' of the fruit uses mandarin jelly that must set overnight to be ready for dipping. It's then attached to a stem and served with grilled sourdough bread made with campaillou flour to keep it light. Given the dish has almost acquired a cult following in the UK, chances are it'll definitely be appearing on the Aussie menu (and on Insta feeds) come next year - #omg #meatfruit #dinnerbyheston
5. FLAVOURS THAT MAKE YOU GO WHOA!
There's no doubt about it, everything on the menu is going to blow you away, so what do you order? Our pick of the mains: The Roast Iberico Pork Chop which rests on a medley of smoked hispi cabbage and confit onion, alongside apple and mead with incredible Robert sauce. The pork chop is fattened up in a particular way to ensure maximum taste and lip smacking, and I can tell you first hand there was a whole lot of lip smacking going on when I took my first bite. Not only was this dish succulent and flavourful but it looked pretty damn impressive too.
For something a little more traditional but by no means boring, try the Hereford Ribeye Steak with mushrooms, ketchup and wait for it… TRIPLE COOKED chips! Forget everything you've ever known about chips and prepare to have your tastebuds tantalised. These babies contain just as much crunch as they do potato, plus they're perfectly salted, which makes you want to gobble them all up in one go! Side note: The chips at Dinner by Heston are only available three months of the year because apparently during other months, the sugar content is too high and the optimum chip cannot be made – now that's detail! Now for the steak: If you like it rare or blue, this is definitely the place to do it. You'll have a perfectly cooked piece of premium meat packed full of all the juices. This really challenges the 'don't order the steak at a fancy restaurant because you're a boring human' call. It blows it right outta the water, in fact.
Now for dessert. The standout for us was the Brown Bread Ice Cream with salted butter caramel, pear and malted yeast syrup with olive oil biscuit. Sound ridiculous? This would have to have been one of the best desserts I've ever had the pleasure of eating. With equal parts of sweet and savoury, you need to be sure to get each component of the dessert onto your spoon before you take a bite. It's absolutely phenomenal and a must-try for first timers – plus this baby features Heston's signature quenelle ice cream scoop as seen on Masterchef.
6. A TOILET ESCORT
Okay so technically this could have been filed under the outstanding service part of this piece, however given you get a TOILET ESCORT, I think it deserves its own heading. Ask to use the little boys' or girls' room and rather than pointing in the direction of where you need to go, a staff member will kindly escort you. While it's all part of the service and you do feel a little like royalty being whisked away to do your…err business, it can be a tad awkward.
7. A SECOND DESSERT?
You know that part of the evening where you've ordered an entrée main and dessert, became full after the dessert but just kept going… and going? Well, here's a little gem for you. Once you've made it through all of your dessert and you think, okay somehow I have to teach my legs how to walk again with the food belly growing inside me, ANOTHER dessert arrives. Yes, it's like the most exciting thing to ever have happen – except for the fact, you're wondering if you're going to have to undo a belt buckle. We enjoyed a delicious chocolate ganache that wasn't too big in size, so you can definitely pop it in and call it a night… unless you want a visit from the amazing ice cream trolley – but we'll leave that one to you to discover on your own (insert wink).
So there you have it Urban Listers. It's not all doom and gloom if you don't get into The Fat Duck, right? Read more about The Fat Duck visiting Melbourne!
Image credits: My Luscious Life via Pinterest, Chasing a Plate.