Holy moly, people! In just less than two weeks we'll be saying hasta la vista to 2016 and welcoming an entire 365 days of endless possibilities—heck yes! If you're anything like us, travel is your number one 2017 goal, but after all the festivities and NYE spending, you might find yourself short of moolah. Bugger.
Fret not, wanderlust wannabe. There are some truly incred holidays and cheap-as-chips accommodation that won't leave you penniless! We're talkin' treehouses in Turkey, converted planes in Stockholm and koala sanctuaries right here in Oz.
To help you bring your travel dreams to life, we've joined forces with YHA Australia. These kind folks offer awesome complimentary memberships when you stay at any YHA hostel in Australia which will give you discounts in more than 4,000 YHA and Hostelling International (HI) hostels around the world. Better yet, you'll be given sweet discounts on travel gear, transport and so much more.
If this is music to your nomadic ears (of course it is), then you're probably going to want to stay with YHA Australia, ASAP. To spark the inspiration, here are the most epic and affordable holidays you need to take next year. Go get 'em.

Um, guys, your childhood dreams are about to come true. In Turkey's ancient city of Olympos is a hostel you definitely won't want to leave. Meet Kadir's Yörük Top Tree House, a hostel—you guessed it—set in a treehouse! There are private bungalows or shared dorms, and a two rad treehouse bars. If we could live there, we would.

Australia has its fair share of weird and wonderful hostels, and Alice Springs YHA is one of them. Built within the grounds of an old-school outdoor movie theatre, this funky hostel is the place to stay when visiting the outback town of Alice Springs. There are movie screenings under the stars every night and sweet deals on tours of Ayers Rock and Kings Canyon. Hop to it!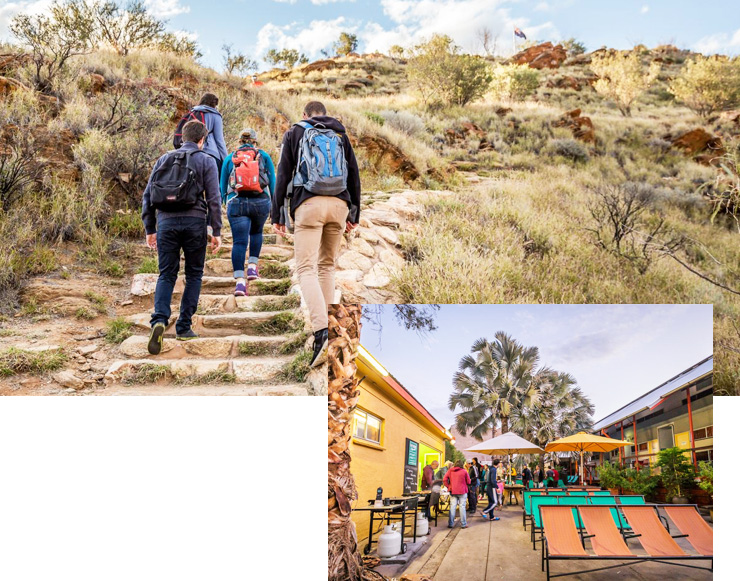 Can't get enough of jet setting? You don't have to! Head to beautiful Stockholm and stay at one of the most unique hostels in the world—Jumbo Stay. This converted jumbo jet is seriously freakin' cool and you can even sleep in the cockpit! It's a must-do for airplane buffs and those looking for a hostel experience to remember.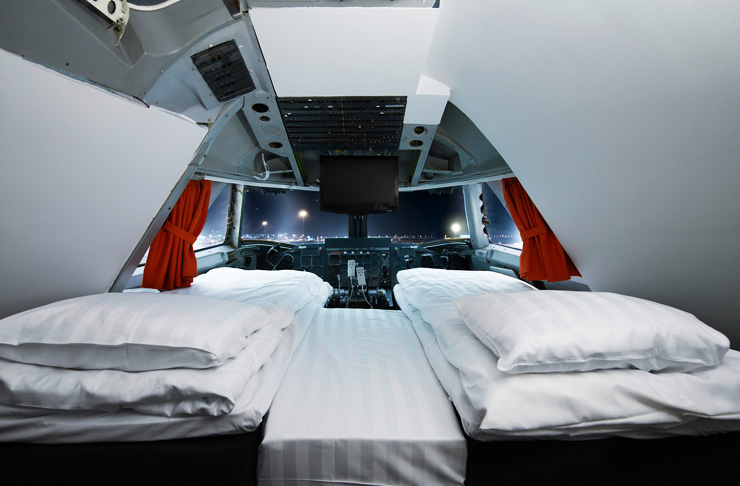 Nope, we're not joking. Fremantle is a colourful port city of markets, street performers, wine bars and all-round good times, but the place to be is Fremantle Prison YHA. Situated in a historical building, this hostel sleeps 202 peeps and is 100% worth the trip. There are plenty of dorms but if you're feeling ballsy then spend a night in the actual prison cells. Now that will be a fun story to tell mum.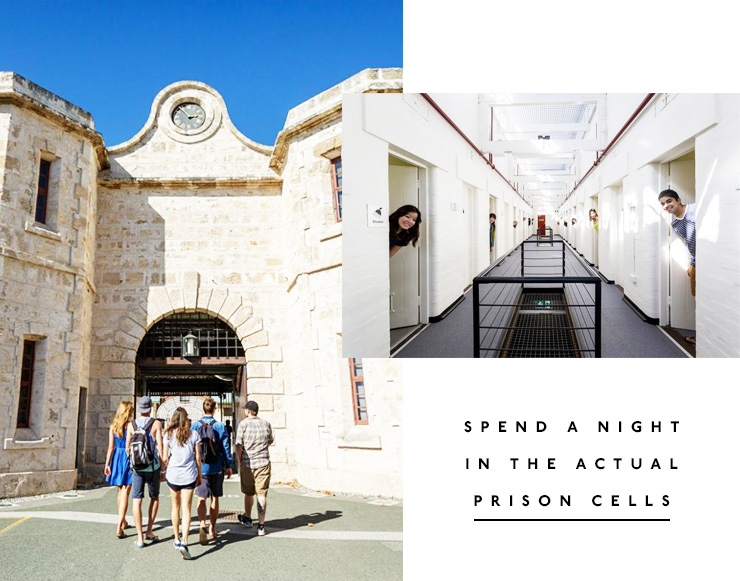 Medieval castles and Australia aren't really a thing so it looks like you're going to have to head to Germany! The lovely town of Altena is home to Altena Castle, the very first hostel in the world. Situated on a hill and surrounded by lush forest, the castle is nothing short of magical. It was built around the year 1108 (so it's really bloody old) and is sure to blow your mind.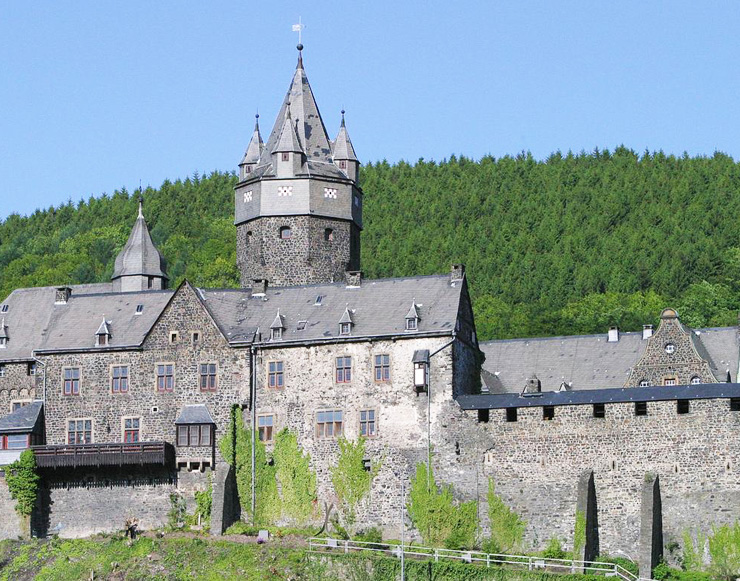 Hands up who loves koalas?! Around 8km offshore from Townsville in Queensland, Magnetic Island is a nature lover's paradise—and the accommodation ain't too shabby, either! The award-winning Magnetic Island YHA hostel is basically an island resort for backpackers. There's an open air bar, hammocks surrounding the pool and private bungalows next to a wildlife sanctuary—you can even have a champagne brekkie with the koalas! Bliss…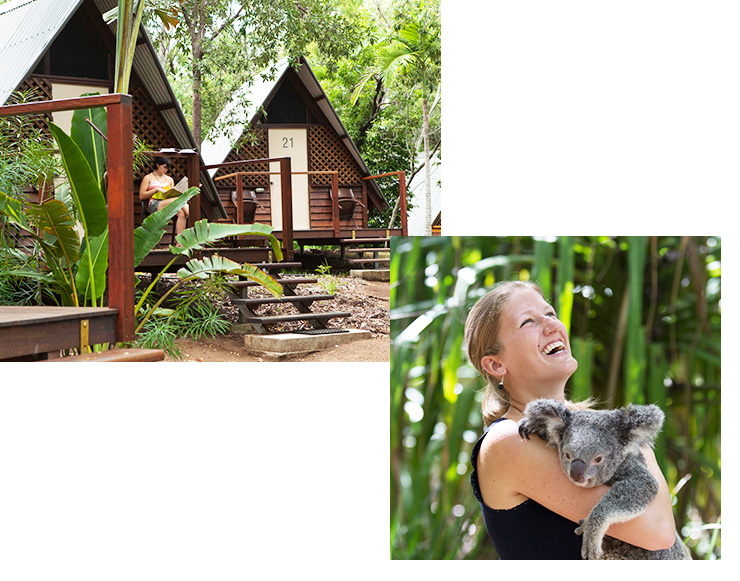 If you're looking to escape the work-life hustle and bustle, then Cali it is! The Point Montara Lighthouse sits on the breath-taking California coast (not too far from San Fran) and will be one of the most unique locations you'll ever stay at. The 1875 signal station and lighthouse have been restored into a hostel with native plant gardens, a secluded beach cove (with tide pools!) and some truly stunning views. Get there, because let's be honest, when are you ever going to stay in a lighthouse again?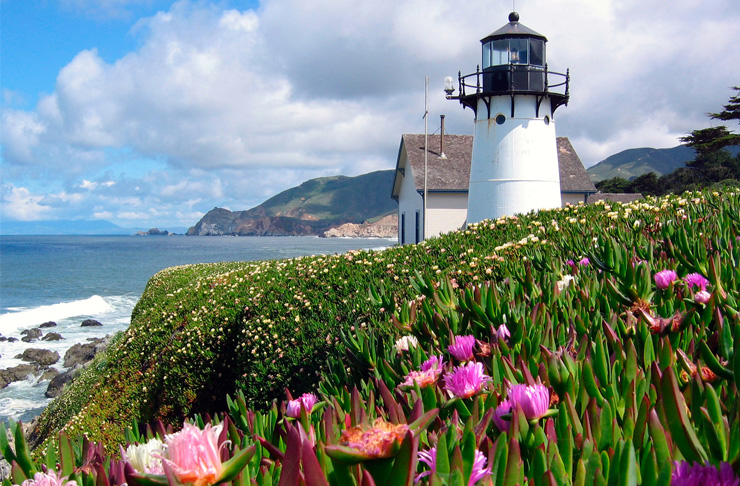 Sometimes you don't have to venture far from home to get your travel fix. With its stunning harbour, impressive collection of beaches and all the delicious food, Sydney is the perfect weekend getaway (or staycation!). Explore the city before resting your weary head at Railway Square YHA. That's right, this badass hostel adjoins Central Station and lets you sleep in a railway carriage!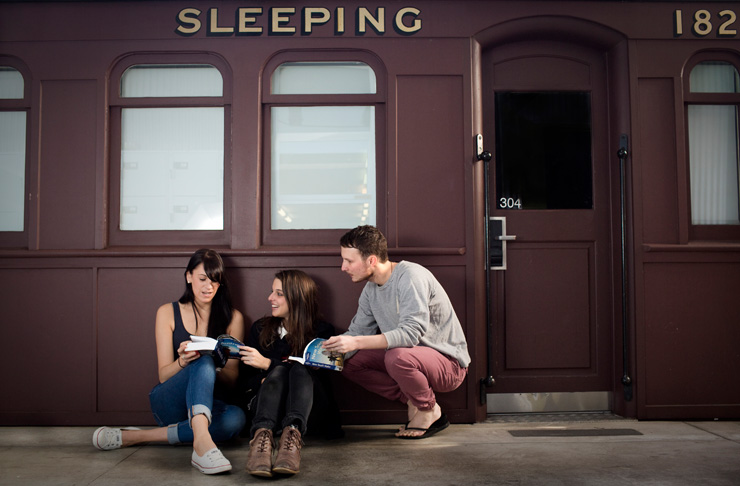 Editors note: This article is sponsored by YHA Australia and proudly endorsed by The Urban List. Thank you for supporting the sponsors who make The Urban List possible. Click here for more information on our editorial policy.
---
Image credit: YHA