A new year. A new long AF list of things you need and/or want to do. While we all begin with the best of intentions, being super duper productive is much (MUCH!) harder than it looks. There are, however, a handful of nifty tools that can get you back on track and smashing goals in no time.
We're talking motivating goals diaries, life-changing apps and other genius bits and bobs that will help you continually kick creative butt—be it finally launching that blog or simply keeping on top of that pesky, never-ending to-do list.
To help you produce all sorts of magic and make 2017 the year of getting shit done, here's eight things you need in your life. Go get them goals!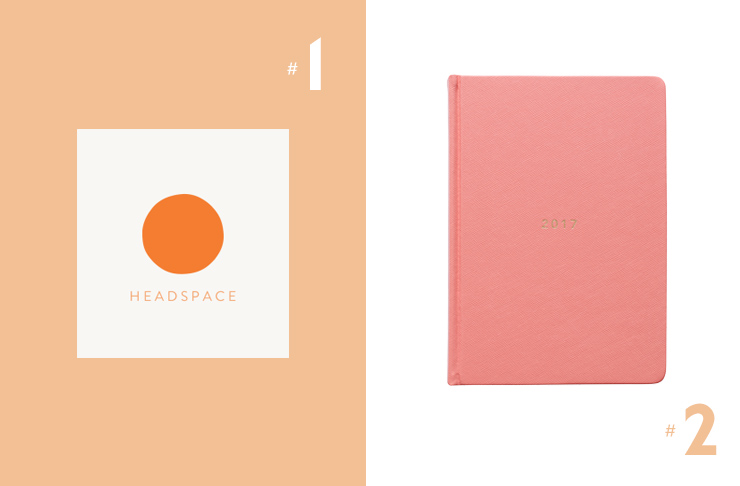 #1 A Solid Collection Of Apps
Ah, apps. The saying 'there's an app for that' has never been so true, especially when it comes to getting your life in order. Always running late? There's an app for that. Need to be zen? There's an app for that. Forgotten your email password for the fifteenth time? There's an app for that. No joke, whatever you need to make your days easier, you'll find it via an app.
#2 A Badass Goals Diary
Before you even think about whipping up any ground-breaking visions and/or goals, you'll want to get your mitts on a 2017 Goals Diary. The cool kids at Mi Goals have created an all-in-one diary that helps you plan your life like a getting-shit-done pro. There's sections for purpose and vision planning, goal worksheets, quarterly reviews, habits trackers and an oh-so handy budget tracker. After all, as a wise man once said, by failing to prepare, you are preparing to fail. Don't let that happen!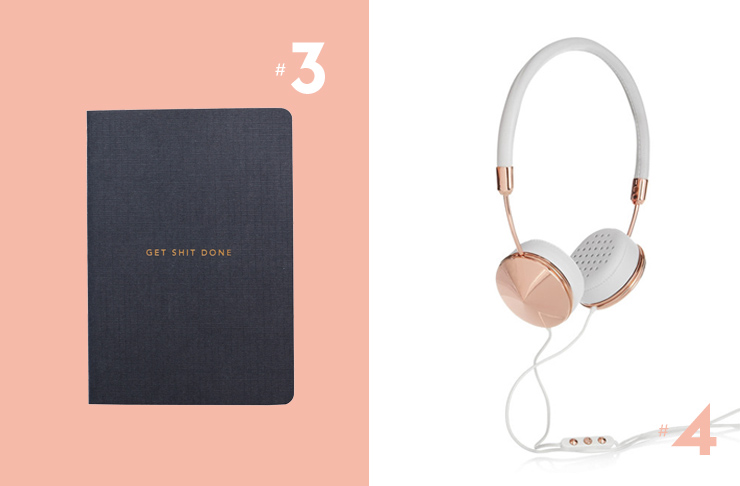 #3 A Pocket-Sized To-Do List
Ideas are cheeky, inconsiderate things. They'll pounce on you when you're totally unprepared and have nowhere to jot them down, resulting in them leaving your mind, never to be seen again Gasp, shock, horror! The Mi Goal's Get Shit Done notebook will help you collect your thoughts wherever you are and well, get shit done. It comes in six fab colours (we'll take the mint one, thanks!) and has space for all your ideas, inspo and genius thoughts. It will change yo' life, yo.
#4 A Motivating Let's-Do-This Playlist
Don't ever underestimate the power of sweet, sweet tunes, people! Embarking on a get-shit-done journey without an epic, motivating playlist is a rookie mistake. Pop onto Spotify, open your iTunes or go old school and burn a CD if you must—just make sure you have all your fave 'it's business time' songs are in one playlist. Name it 'Get Shit Done' and you've got yourself an instant pick-me-up when motivation flies out the window.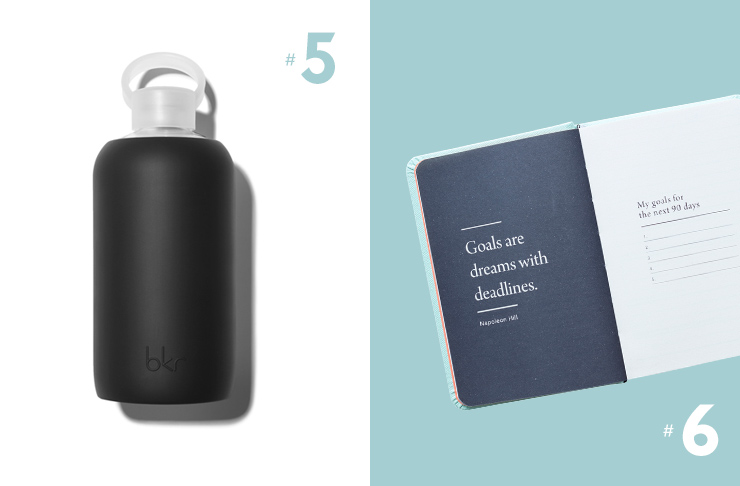 #5 A Whole Lotta Hydration
Fact: your brain and water are best friends. If you don't keep you, your brain and your bod hydrated, then your chances of being a productive human being are on the slim side. Keep a water bottle by your side at all times and use this—you guessed it—handy app to make sure you hit your daily quota. We also recommend the occasional coffee or two—it does wonders for the ol' energy levels.
#6 A Pretty Progress-Tracking Journal
If you're one of those peeps who kicks themselves for not reaching their goals in, like, two minutes, it's time to stop. You probably don't realise the small steps you take each and every day to make your dreams a sparkly reality. The Mi Goals Progress Journal will help you track your booty-kicking developments and encourage you to stay on the motivation train. You can doooo it!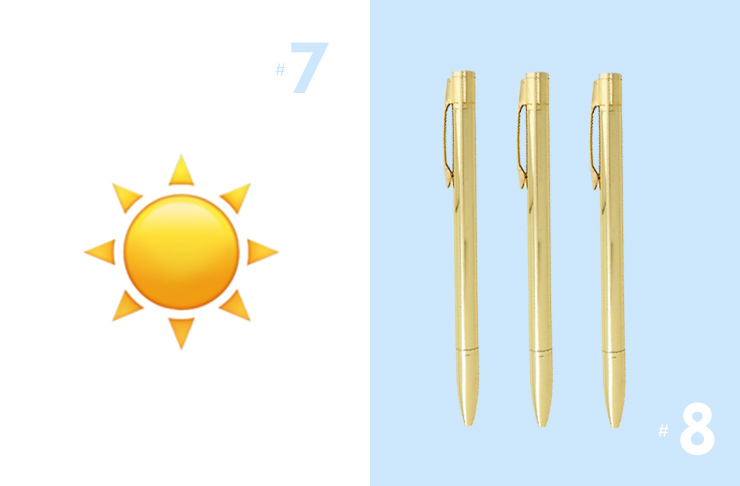 #7 A Breath Of Fresh Air
Your creativity doesn't like being cooped up in a cubicle. We know, it told us. A hefty dose of fresh air and a short stroll can do wonders for your productivity. When jotting down goals, head to a park, beach or somewhere in the sunshine and do them there. We bet you'll come up with some stellar stuff.
#8 A Pen That Means Business
It's all good and well having a collection of fancy notebooks, but if you don't have a pen, then you've got yourself a problem. A crappy plastic pen just won't do—you need something that you'll actually want to write your hopes, dreams and goals down with. We're thinking a snazzy gold-coated fountain pen will do the trick!
Feeling inspired? Mi Goals are offering a 25% discount to all Urban List readers with the code urbanlist25, so you'll be getting shit done in no time.
Editor's note: This article is proudly sponsored by Mi Goals and endorsed by The Urban List. Thank you for supporting the sponsors who make The Urban List possible. Click here for more information on our editorial policy.
Image and design credit: Mi Goals & Gabby Stjernqvist