Look, I'm just going to come out and say it: shopping for wedding gifts blows.
Whatever your stance on the whole process is though, unfortunately, you can't just show up to the nuptials empty handed.
No, no. Not only is it your job to find the lucky duo something that reflects their coupledom perfectly, but it also needs to be cool and useful. And because the wedded lovebirds are going to be given enough shit to throw out cherish forever, you don't want add to the clutter. A good gift = a functional one. (Though not too functional; keep the socks and undies to yourself.)
Cold, hard cash is tempting but why take the easy route when there are plenty of thoughtful, well made gifts just a couple of taps on the keyboard away? There's no excuse now: here are eight of the best wedding gifts they'll actually use.
1. Heart of Glass
We love a good slashie here at The Urban List. So a glass that doubles as both a drinking and dessert vessel is enough to send our inner-entertainers into a complete tizz. Don't be fooled by the simplicity of these Normann Copenhagen 'Cognac Glasses'; clever Scandinavian design means they will stand the test of time, and any lifelong commitment to desserts.
Buy online from Victorian online design hub, Designstuff.
2. Art Therapy
It's not going to be wedded bliss all the time. On the odd occasion that they can't stand the sight of each other perhaps they'll need something to look at other than empty walls. Play the preemptive couple art therapist by gifting them with an Art Pharmacy gift voucher. These Sarina Diakos pieces will not only brighten their home with their vibrant abstraction but are impactful enough to calm any mood too.
Shop them online here from Sydney-based Art Pharmacy.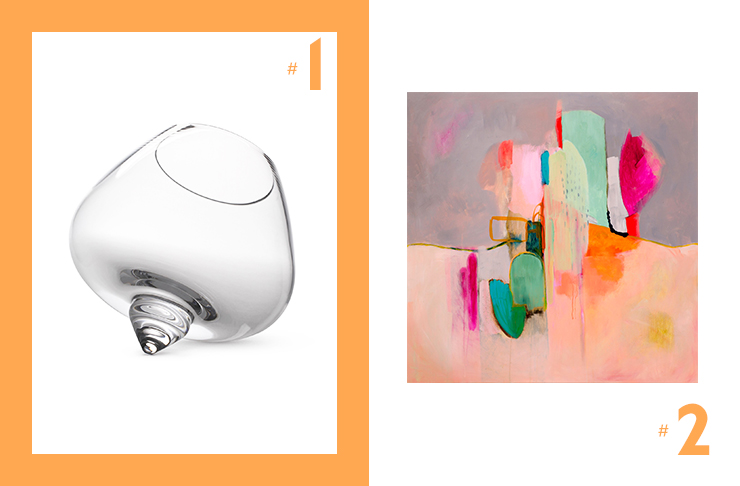 3. On A Knife's Edge
Never underestimate the power of a sharp knife for keeping a relationship together. From chopping ingredients for a loved-up breakfast in bed to slicing lemons for a make-up G&T, the Blakebrough and King cutting saw knife will become an integral part of their ever after story. Made from discarded metal cutting saws, the knife is strong and sturdy, just like a good marriage.
Buy from Mr Kitly online or visit the showroom at 381 Sydney Road, Brunswick in Victoria.
4. Mr & Mrs Cart-er
Tippler or not, bar carts elevate the class level of any home. Whether the couple chooses to stock the art deco Santa Cruz bar cart with all their top shelf booze, or use it as a mobile display shelf, rest assured it will see plenty of use.
Shop online from Queensland-based Adorn Homes.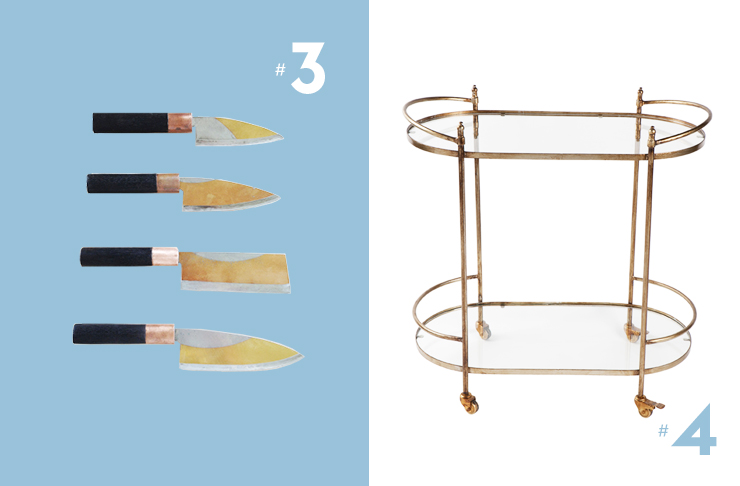 5. The Daily Grind(ers)
Much like in marriage, it's the little things that count. Help the happy couple find domestic – and kitchen – bliss with the help of these Menu bottle grinders from One Girl Studio.
Shop online or visit One Girl Studio at 314A Oxley Road, Sherwood in Queensland.
6. Bottled Up
There's vinegar and then there's vinegar from an aubergine, clear or smoke coloured KINK vinegar bottle (designed by Deb Jones for Jam Factory). No one ever said that a dressing had to be ho hum. And I'll be damned if your salad-loving friends don't put this one, available in two sizes, to use at some point past the wedding. Even if it is just when they invite you over for a BBQ.
Find it online or visit ARTISAN in 381 Brunswick Street, Fortitude Valley in Queensland.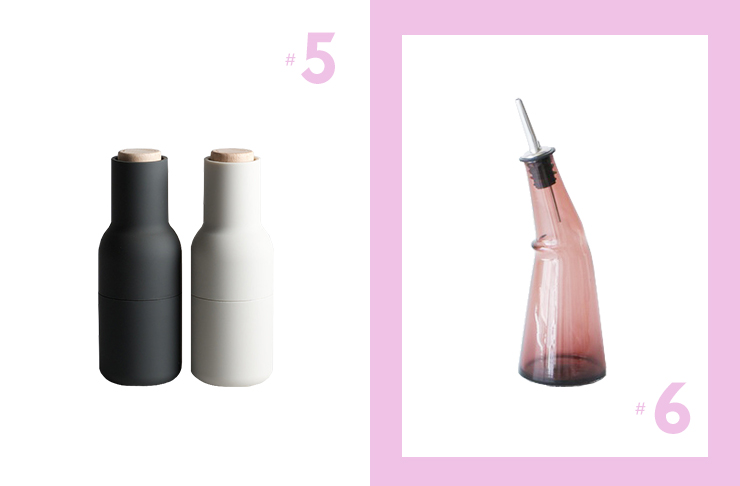 7. Stick With It
If it's usability you're after, then gifting a picture frame for a wedding is high up there on the list. Once the lovers have spent their post-honeymoon hours choosing which wedding pics to hang, the last thing they'll want to do is find a frame. This nifty magnetised number from BY WIRTH is a great alternative to cumbersome glass frames, making picture rotation a cinch.
Find it online at Victorian online shop Designstuff.
8. Sleep Easy
If linen's long, long history is anything to go by, then this is the gift to give the couple that want their bedding to last as long as their love (i.e. forever). Luxurious, long-lasting and in a dreamy, romantic blush hue, the Cultiver linen duvet set from Cranmore Home are made for thoughtful wedding gifting.
Buy online or visit Cranmore Home in Western Australia at 66 Padbury Street, Moora.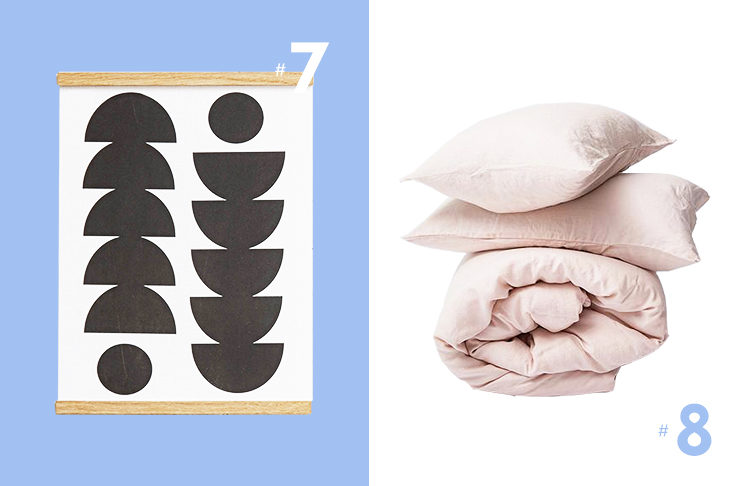 Want more? Here are 8 of the best concrete homewares!
Image credit: Artisan