Hands up if your Mardi Gras FOMO is as real as ours? Well don't let the Insta-envy drag you down. The party may be over in Sydney, but don't put the glitter and fishnets away just yet because there's another festival that's waiting for you to kick up your highest stilettos and paint Central Australia all colours of the rainbow.
Literally. FABalice turns Alice Springs into one, glittery, fabulous party, and puts the red (and the green, blue, yellow, and purple) into the Red Centre.
Inspired by The Adventures of Priscilla, Queen of the Desert, FABalice was launched in 2019 to celebrate the film's 25th anniversary. We may not all arrive on a shiny silver bus named Priscilla, but we reckon Mitzi, Felicia, and Bernadette would be booking their tickets to this one. Back for its second year, FABalice will see a host of drag, cabaret and comedy performances, a festival pageant, and parties so extravagant we've already started glueing extra diamantes onto our tiaras.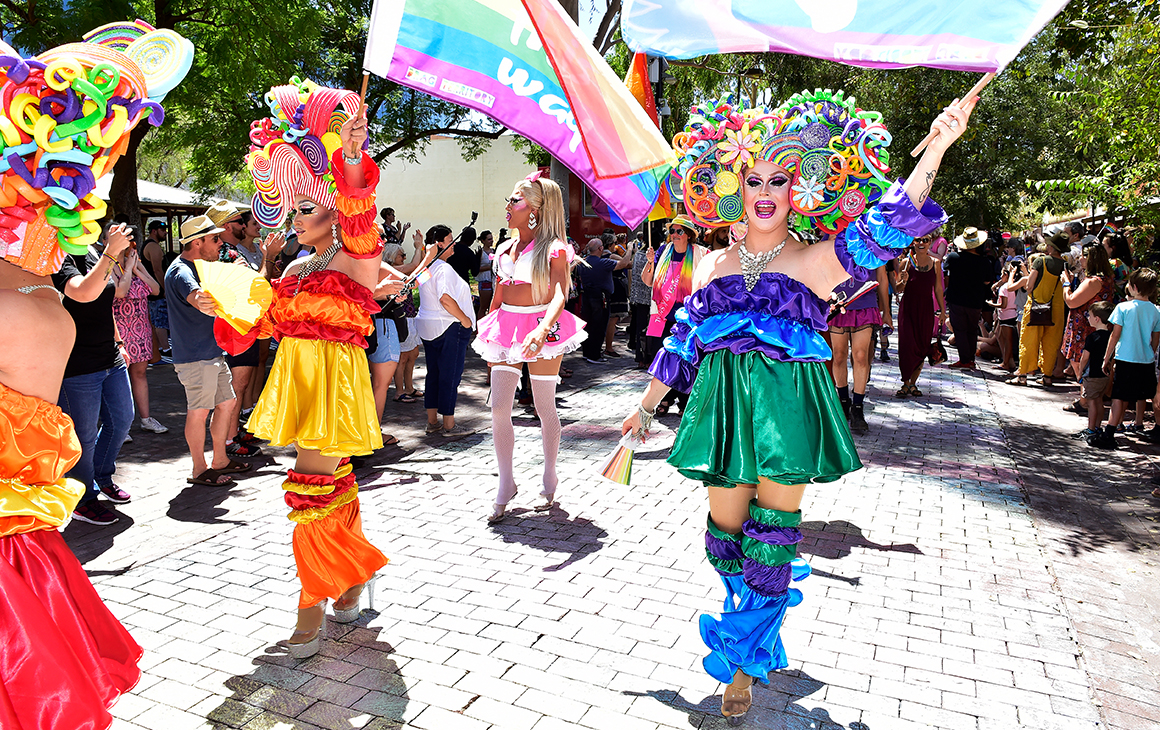 Did we say it was fabulous, darlings?
The festival will open with the Drag Crawl at Crowne Plaza Lasseters, a hotel synonymous with the 1994 movie, and move through the town to dance the night away to DJ sets at Montes Lounge. With the town decorated in rainbow chalk, the Alice Springs' Mardi Gras will see performers parade through the outback town for a free, all-ages community event on the Saturday, with Travor Ashley, Carlotta, Miss First Nation Chocolate Boxx, and more, leading the way to the weekend's funniest event - the Drag Races.
It all comes to a head at the Ex-DRAG-Vaganza. Put away the stilettos (or don't, if you dare) and pull out those ultra-extra moves for this outback dance party in the famed Quarry at the foot of the spectacular Eastern MacDonnell Ranges. And if your dancing shoes still can't stop, then keep the beat going at THROB on TODD, as Darwin's famous THROB Nightclub hosts this fantastical event where pleasure meets fantasy. What happens at THROB, stays at THROB.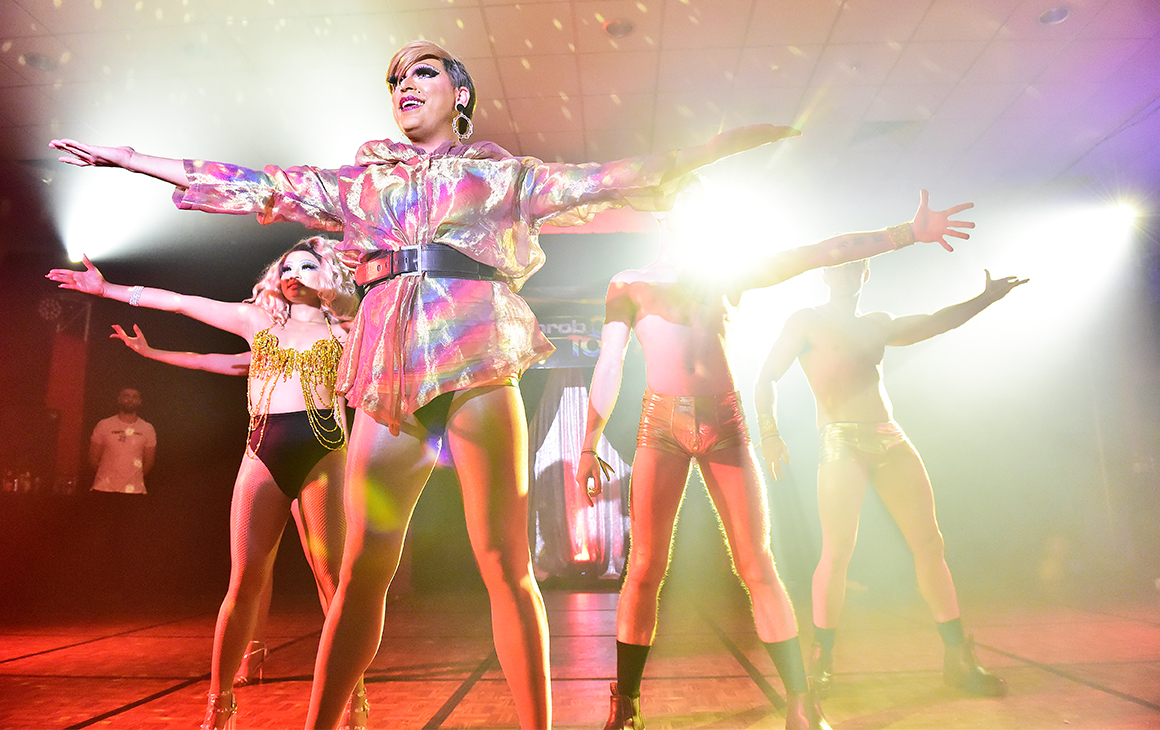 And when you've finally had enough of wearing clothes—because let's not sugar coat it, the day-time temperatures in Alice Springs are not a costume's friend—then Sunday will offer a chance to recover at the free Gapview Hotel Pool Party where people will be aplenty and fabric will be scarce, followed by an Outdoor Cinema screening-turn-sing-a-long of Bohemian Rhapsody.
This glitzy, rainbow, community-focused festival unites Alice Springs in one, huge party and is set to turn up the heat, which would normally see us running for the aircon, but on this occasion, even the outback sun can't rain of our parade.
Straighten your tiara, pull on your kinkiest boots, throw your most colourful cape over your shoulders and find your way to the Red Centre for FABalice.
THE DETAILS
What: FABalice
When: 6 to 8 March, 2020
Where: Alice Springs, Northern Territory
Costs: $129 for total festival access. Tickets to individual functions start from just $10.
For more information, head here.
If you're looking for some more epic things to do while you're in Alice Springs. Check out our first-timers guide.
Image Credit: FABalice