If neon bathing suits, expensive cars and obnoxious nightclubs come to mind when you think of Miami then let's just say it's everything you imagined it would be. But if that's not your jam, you'll be delighted to know there's so much more to this city.
Often touted as the capital of Latin America, this is a city where it's considered strange to not speak Spanish and it's a true melting pot of Latin America, bursting with a kind of culture you won't get anywhere else in the US.
It's also full of incredible architecture, world-class food and so much more, and with Australian searches on Miami up 55% year on year according to Expedia, you'll want to get there sooner rather than later.
Here's your first timer's guide to Miami.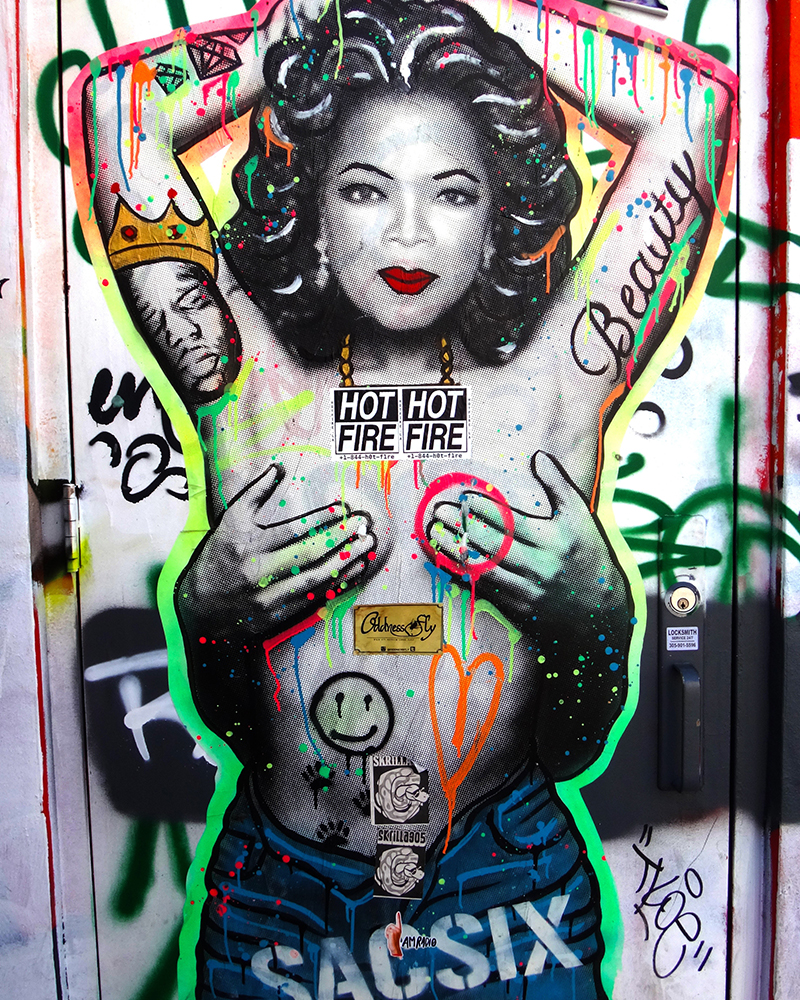 Where To Eat
The Alley
Looking for traditional pizza and pasta in Miami? Then you'll want to hunt down The Alley. Hidden down the alleyway connecting Ocean Drive and Collins Way, make sure you go hungry so you can load up on starters, pizza and pasta—none of it can be missed. And don't even get us started on the gelato you can get from the window next door.
Front Porch Cafe
Sitting pretty on Ocean Drive in South Beach, Front Porch is the perfect place to start your day. The menu is massive, the meals are hearty and the grapefruit bellinis are top notch. If you're around for lunch, the fish tacos and burgers look legit.
La Sandwicherie
This little hole in the wall in South Beach is dishing out some of the best sandwiches in Miami. It doesn't hurt that it's across the road from our favourite dive bar, Mac's Club Deuce, and is open until 5am, but no matter what time of day (or how many beers deep you are) the French bread sambos at La Sanwicherie will never disappoint.
Versailles
If you've spent any time in Cuba, you're probably well aware that the food is not the drawcard and wondering why you'd want to go all the way to Miami to eat in a Cuban restaurant. But rest assured, Versailles is somewhat of an institution in Miami and the food is top quality. You can't go wrong with the vaca frita—shredded beef with all the trimmings—and a guava margarita.
Where To Drink
Mac's Club Deuce
When Anthony Bourdain (may he rest in peace) names his favourite bars in the world, you make it your mission to get to them, hence, Mac's Club Deuce should be on your Miami bucket list. Picture plenty of racy neon signage, a pool table in the corner an eclectic mix of locals and tourists and you're on the right track. Did we mention this is the oldest bar in Miami? It would be rude not to go.
Ball & Chain
Were you even in Miami if you didn't try and salsa at Ball & Chain? This gem of a spot is in Little Havana and is absolutely wild. On Thursday nights you'll find free salsa lessons on offer, but if you're not around then, just show up and wait for someone to ask you to dance. If you're not one to dance, there's almost always free live music on so grab a drink and soak up the vibes.
Basement At Miami Beach EDITION
If you're in the mood to drink and dance until 5am, Basement is where it's at. Located in the basement of Miami Beach EDITION, this club is complete with a rainbow-lit bowling alley and ice rink—just standard nightclub stuff really. If you happen to be in town for PRIDE or Miami Music Week then do everything in your power to get in, it's worth it.
Things To Do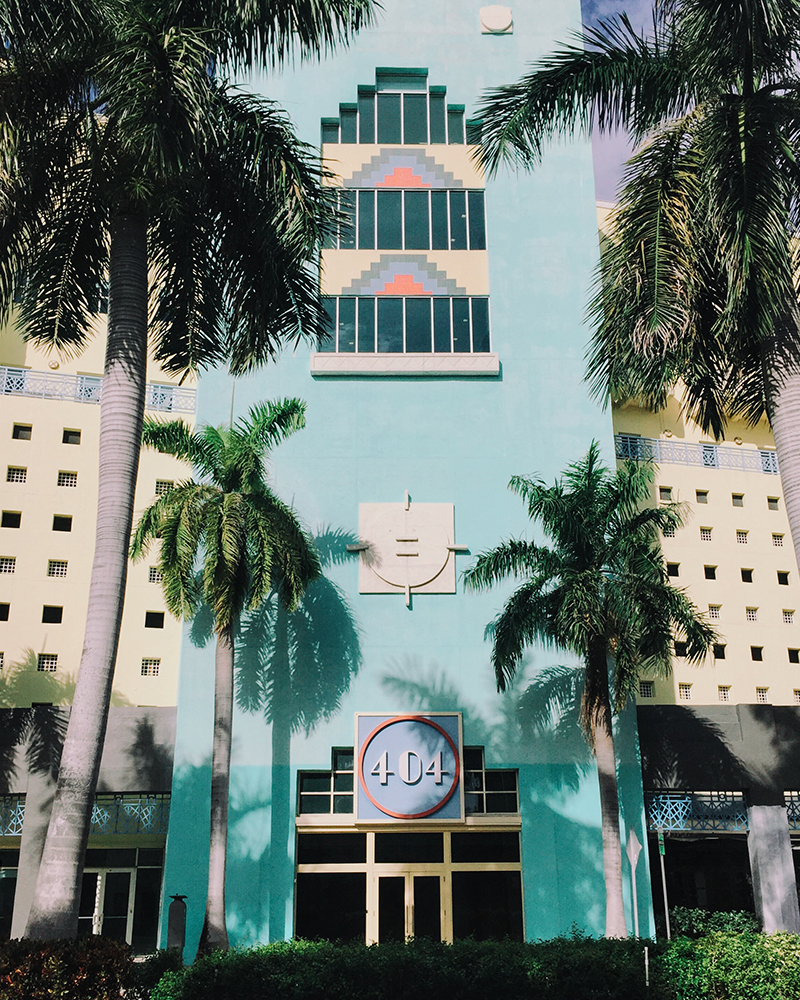 Art Deco Architecture Walking Tour
If there's one thing that sets South Beach apart from every other beach town, it has to be the art deco buildings that line Ocean Drive and beyond. The effect is mesmerising and architecture nerds will be in heaven. You can simply walk the streets and take it all in, but those with a particular interest in architecture will want to get themselves on the walking tour offered by the Miami Design Preservation League.
New World Symphony
You might not have expected going to the symphony to be high on your list of things to do in Miami, but the New World Symphony is not your average concert hall. First up, the Frank Gehry designed building is a masterpiece in its own right. But it's not just nice to look at; the whole building was designed to change the preconceptions most people have about stuffy concert halls and inaccessible symphony orchestras.
The concert hall is one of the most flexible spaces in the world with the ability to have musicians and the audience located throughout the entire hall—they can even set it up so that audience members are surrounded by the orchestra.
They hold Pulse events which start with a DJ spinning decks—as we said, this isn't your average concert hall—which is followed by the orchestra and finishes up with the DJ and orchestra performing together.
There's also an outer wall which was designed for 'wallcasts'—an event in which they project the entire orchestral performance on the wall so people can watch for free. Think of it as outdoor movies for music fans.
Speaking of outdoor movies, they also use that wall to project movies once a week during the May to September season and, as if all that wasn't enough, they hold the occasional yoga and symphony sessions as well as plenty of other events. Check out what's on here.
Little Havana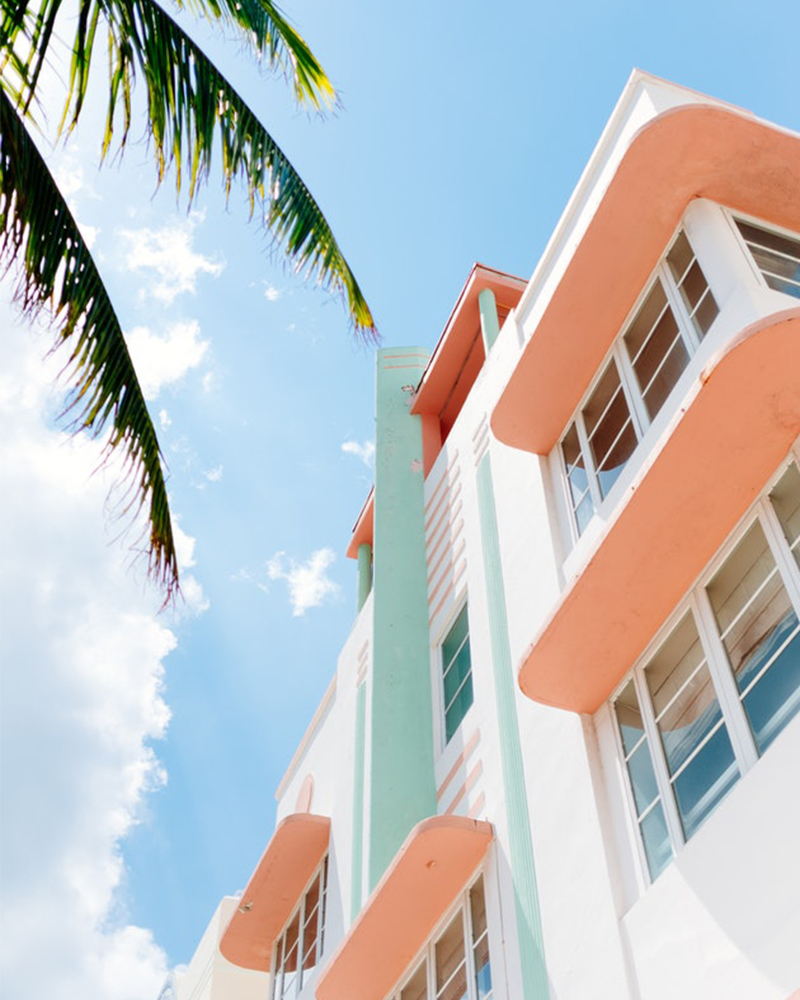 Stepping onto Calle Ocho—Little Havana's main street—will have you feeling worlds away from the South Beach Miami you see on TV. While it doesn't really resemble Havana at all, it's an interesting look at the Cuban culture in Miami. We'd recommend the walking tour run by Urban Adventures so you can get up close and personal with the cigar makers, restaurant owners and even some of the "Peter Pan kids"—the Cuban children who left Cuba without their parents in the 60s. If you don't have time for a tour, don't miss Domino Park, a hot spot for the over-55 crowd to get together, gossip and play, you guessed it, dominoes.
Where To Stay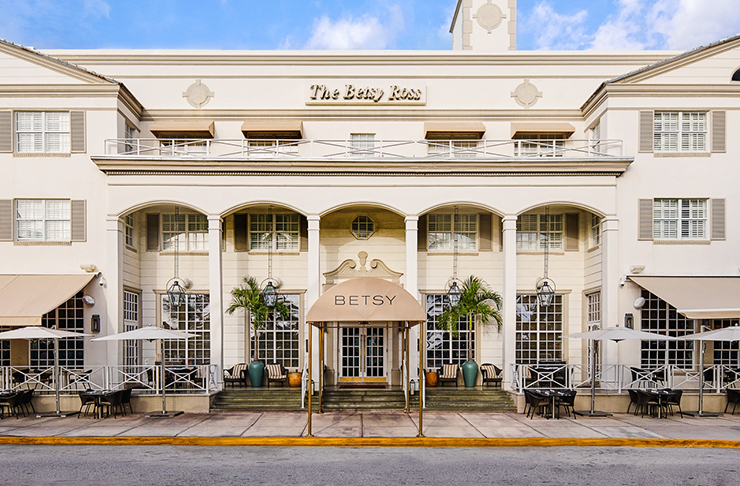 The Betsy
If you want our humble opinion, the only place to stay in Miami is The Betsy Hotel in South Beach. From here you'll be surrounded by the art deco architecture that Miami is known and loved for, plus it's a stone's throw from the beach, all the best South Beach nightclubs and a short walk from Espanola Way and Lincoln Road which are home to restaurants, bars and shopping galore.
It's sitting pretty on Ocean Drive so you can sit out the front with a drink in hand and really soak up those Miami vibes. But it's really about so much more than location. The Betsy is, to put it quite simply, stunning. It's owned by an American and Zimbabwean couple and you can see both the art deco architecture of Miami and the colonial architecture of Africa throughout the hotel.
They recently expanded into a second building—the art deco wing—which is connected to the original building by a walkway on the third floor, and at the bottom of this is one of the most beautiful spaces in the entire hotel—the conservatory which is the historic lobby of the Carlton hotel. Make sure you find time to get a coffee and relax with a good book down here.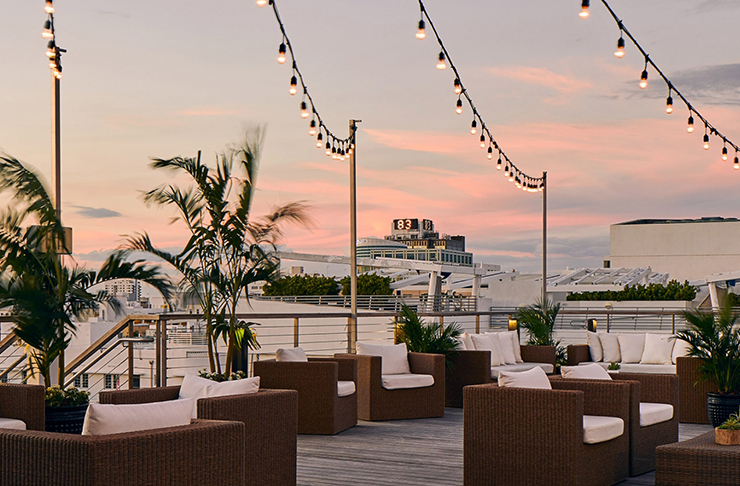 There are also plenty of hidden spaces to hang out relax, from the rooftop pool to the library in the art deco wing.
The hotel is built around art and culture and you'll find free events on most days of the week, from live music to book readings to Spanish language classes. The entire hotel is covered in art, from the photographs on the walls of each room to regular exhibitions throughout the hotel.
Did we mention The Betsy is pet-friendly and home to two adorable golden retrievers, Betsy and Katie? Keep an eye out for them in the bar.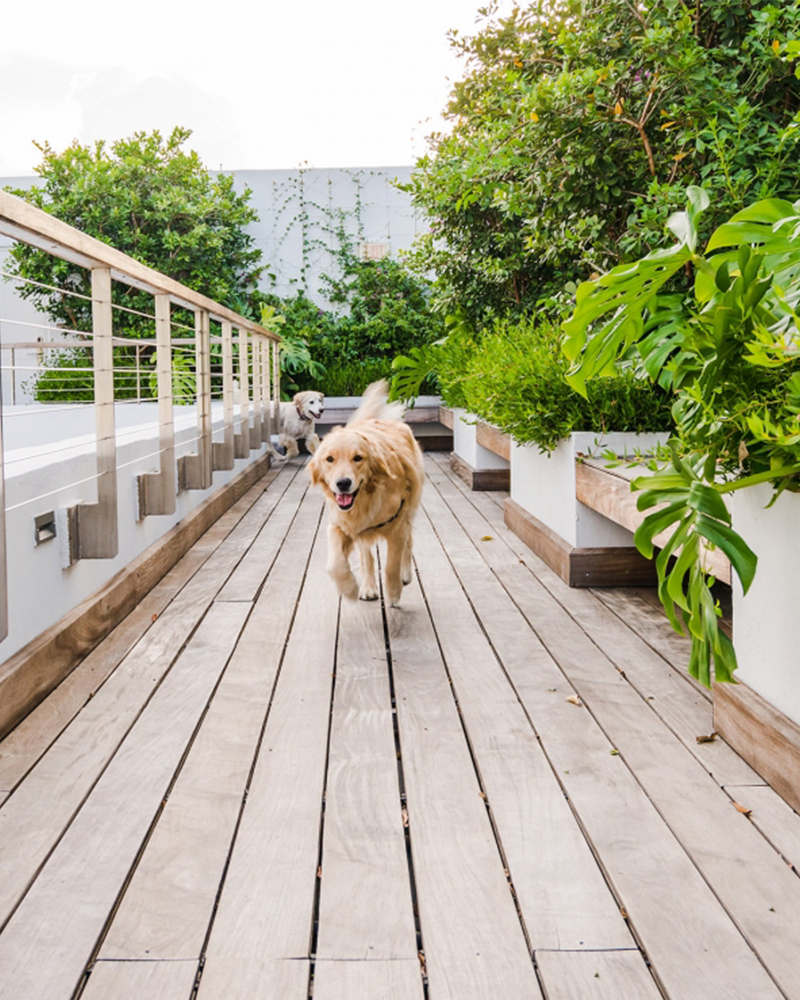 Travelling around America? Check out our USA travel guides here.
Image credit: Aurora Kreativ, George Pagan III, La Sandwicherie, Mac's Club Deuce, Francesca Saraco, Jason Briscoe and The Betsy