With the final season of Game of Thrones on its way, adidas is dropping a pack dedicated to the HBO series and you're going to want to cop every single pair. The six-piece set sees the fantasy series reimagined in the form of the ever-popular Ultraboost. Worth noting, each pair features a heel tab referencing the GoT inspiration, for example, the "House Stark" pair repping "Winter is Coming".
Let's break down the colourways and also drop some GoT knowledge.
"The Night's Watch" adidas Ultra Boost
With a black and white Primeknit upper, this colourway references the guardians of the seven kingdoms. Often rocking murdered out kits these guys patrol the wall, which is made entirely from ice, hence the white mudguard and Boost midsole.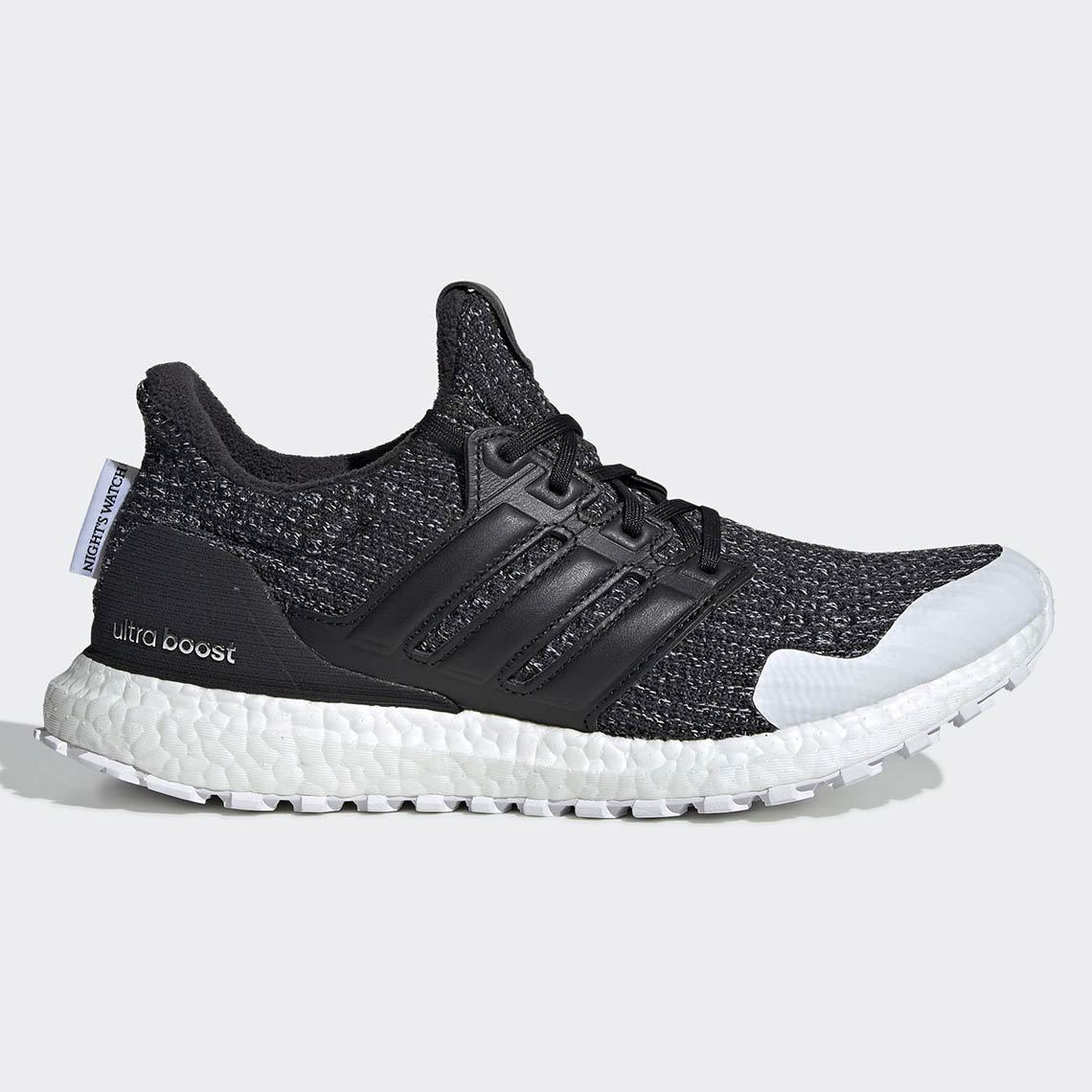 adidas
"House Stark" adidas Ultra Boost
Wardens of the North, House Stark's colours are black and grey, which has been applied to the Primeknit upper in this case. A mix of black and grey also make up the details including the mudguard, midsole and lining.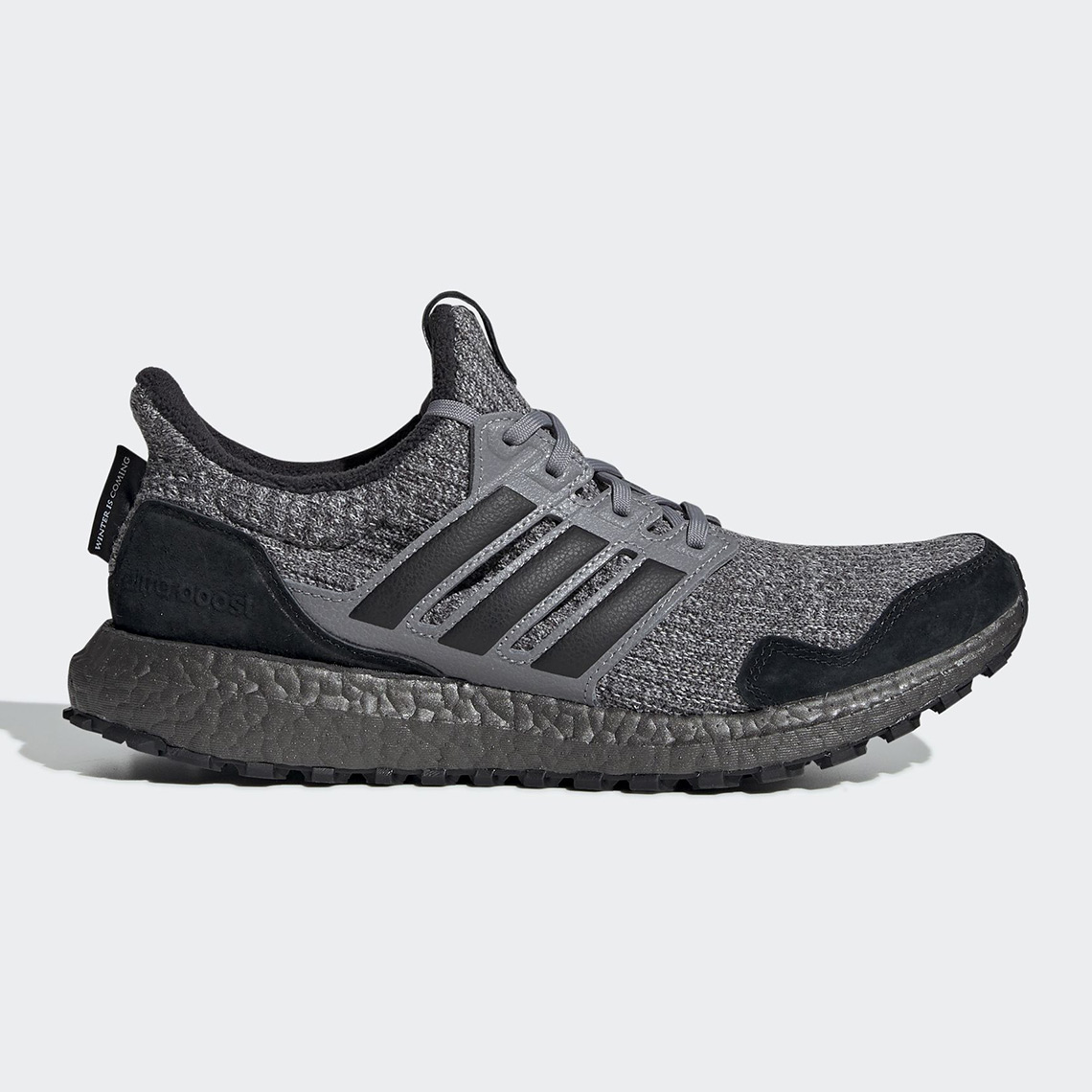 adidas
"House Lannister" adidas Ultra Boost
One of the richest most powerful families, and current rulers of Westeros. Dressed in a red Primeknit upper, with clear design cues from their sigil—note the gold Three Stripes.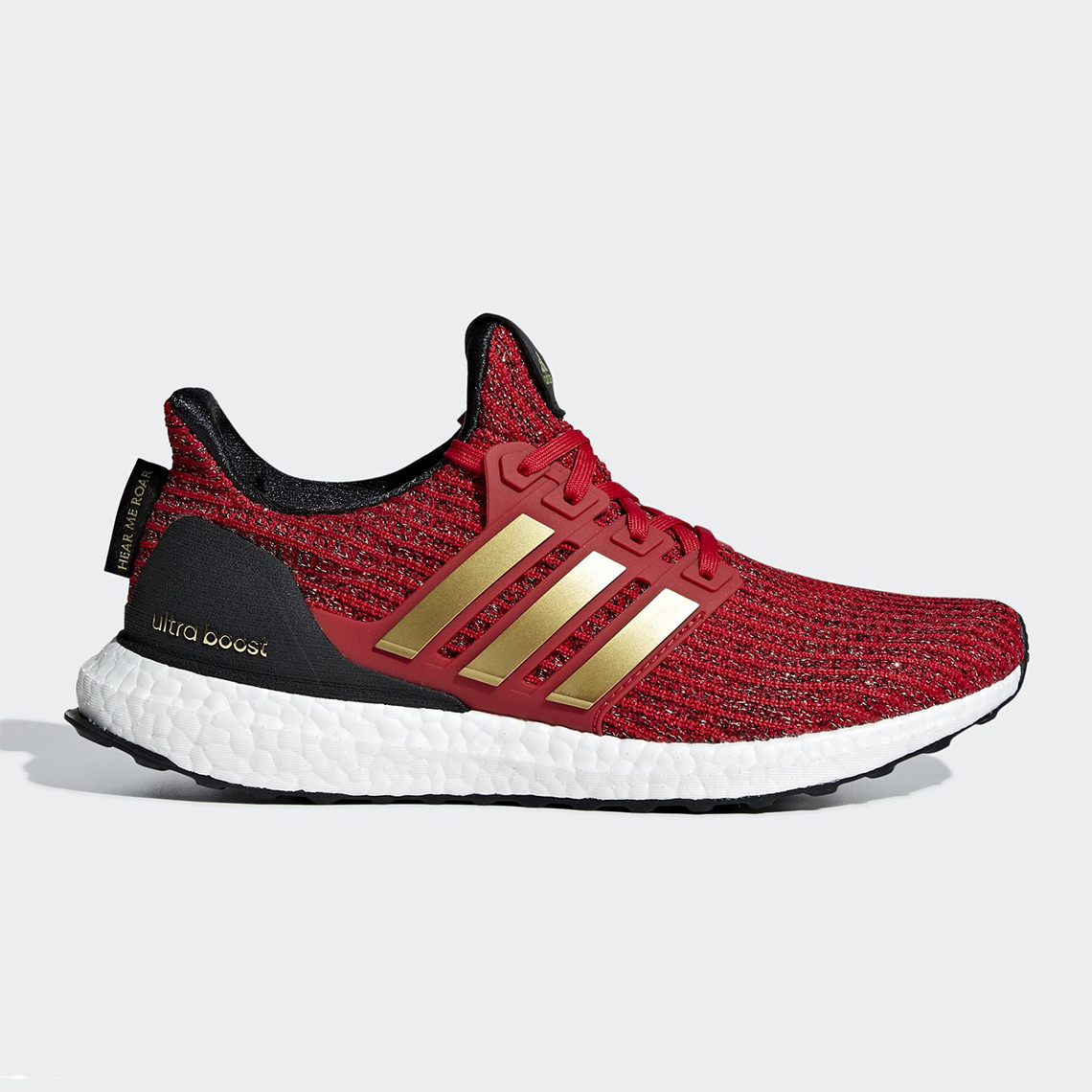 adidas
"White Walker" adidas Ultra Boost
A primarily white Primeknit upper, the heel cup, lace cage and mudguard are a translucent icy blue, drawing direct colour references to the White Walkers. Note: the White Walkers come when the winter does, hence the phrase "Winter is here" on the heel tab.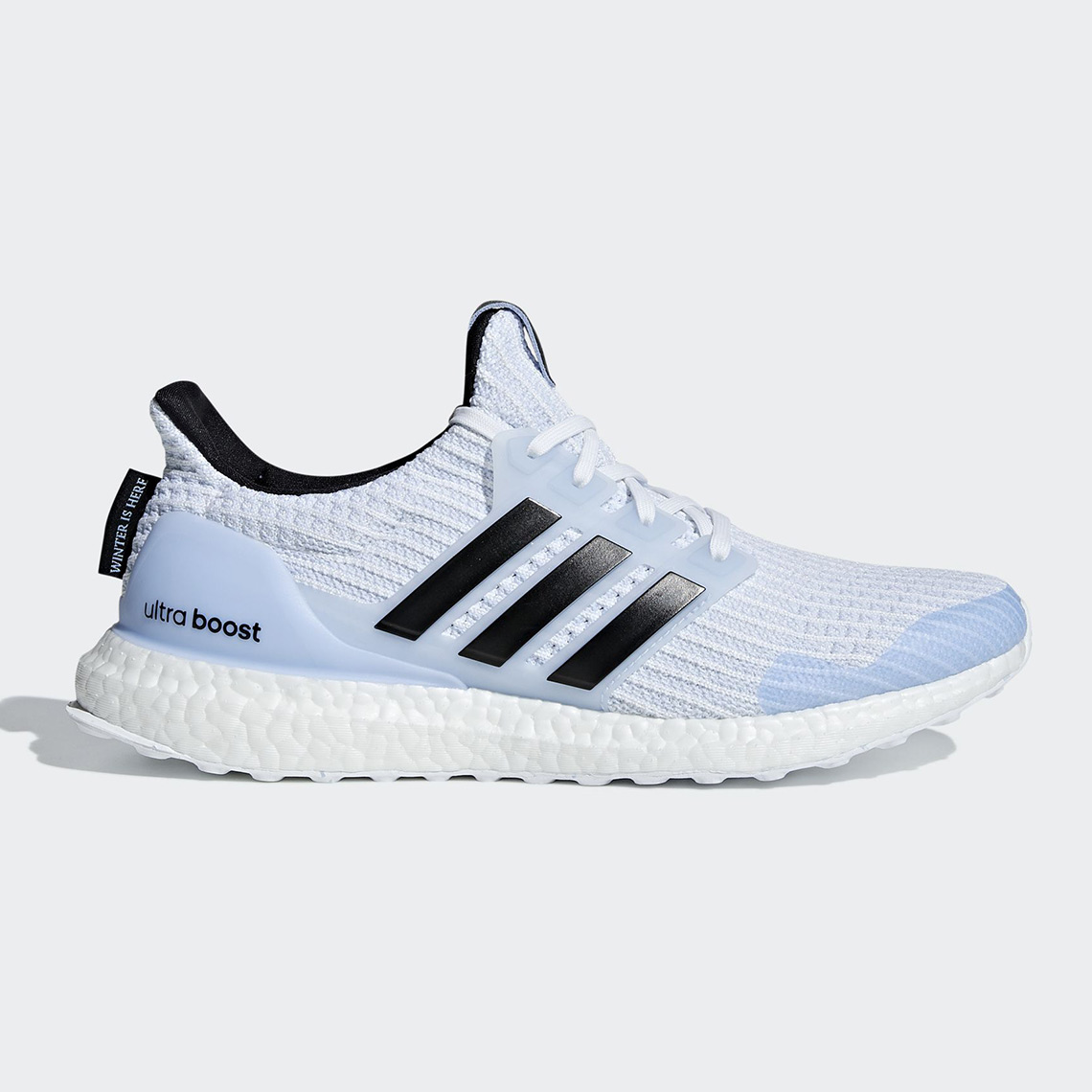 adidas
"House Targaryen" adidas Ultra Boost
The former ruling family of Westeros, this pair of Ultraboost is inspired by the House Targaryen's sigil – a red, three-headed dragon in front of a black background with the words "Fire and Blood". Minus the three-headed dragon, the colour inspo is clear, as is the "Fire and Blood" heel tab.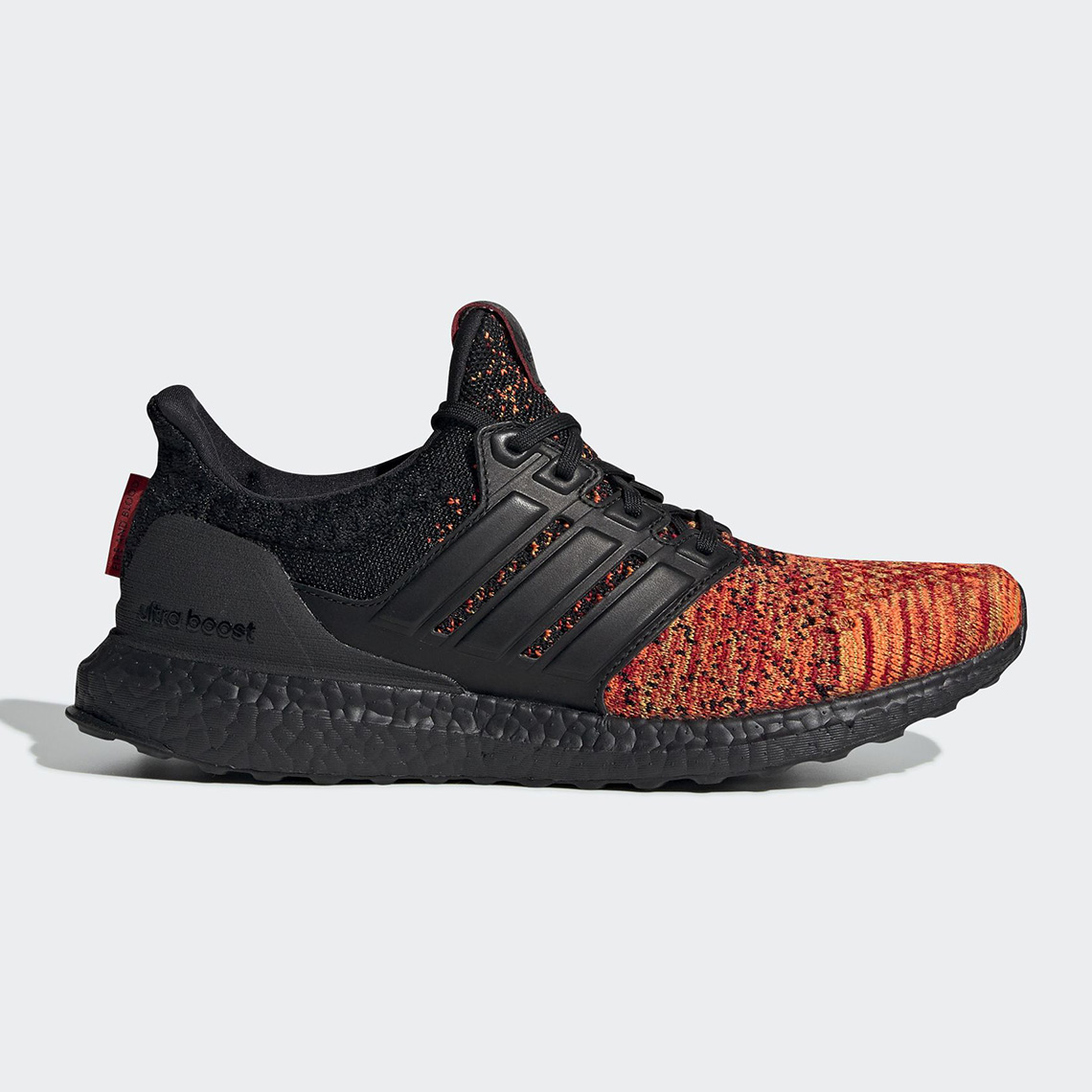 adidas
The second Ultraboost draws design inspo from the Targaryen's heritage. An old noble Valyrian family known for their distinct 'Valyrian' features; pale skin, silver hair, basically just think of Khaleesi. Decked out in an all-white Primeknit upper, cream and silver highlights make up the lace cage, heel cup and tag.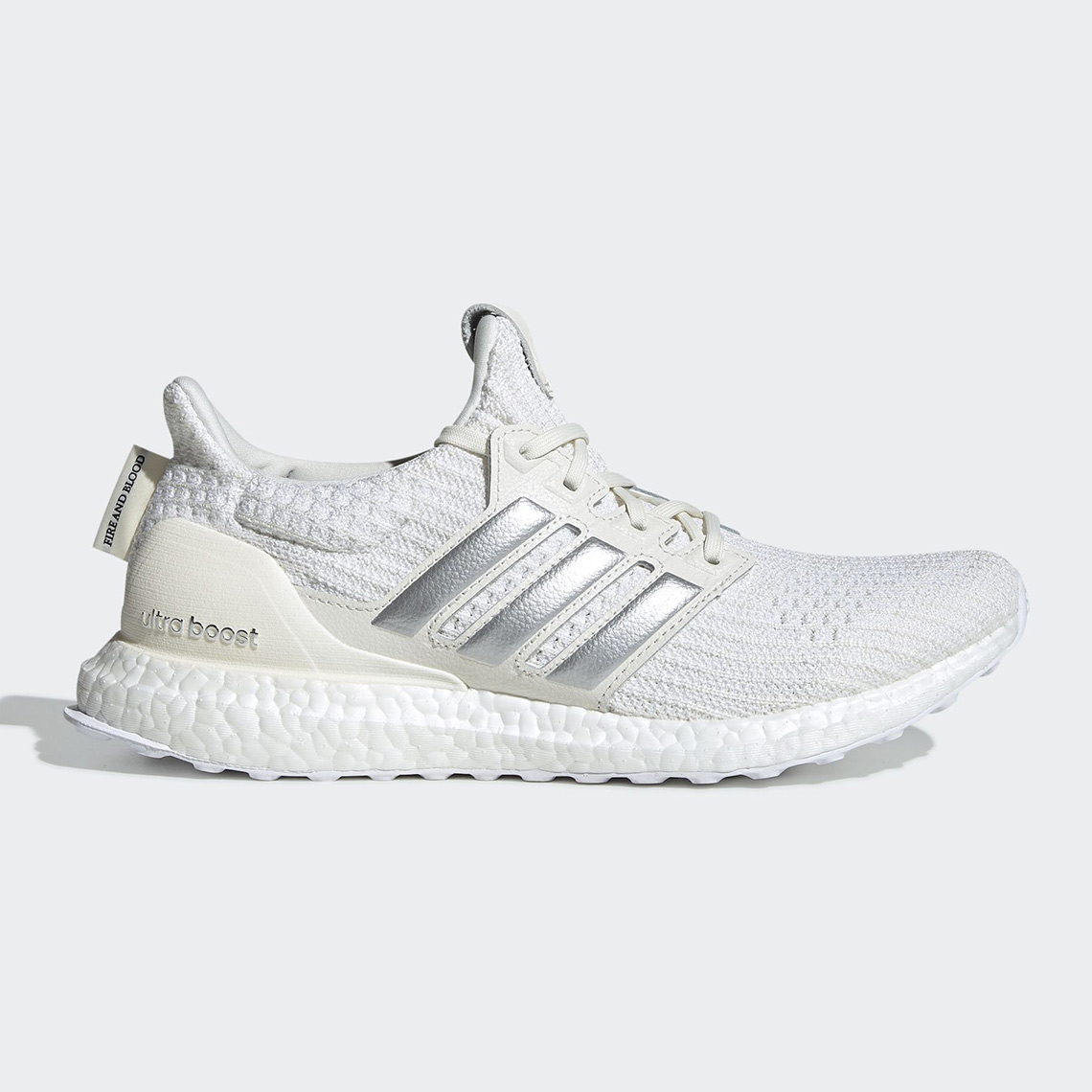 adidas
Whilst a release date is yet to be confirmed, the final season of GoT hits HBO on the 14th of April, so we're expecting a release sometime around then. Keep on the pulse.
Image credit: adidas