Adidas Originals have a real knack for tapping unbelievable emerging talent, and their latest collaboration with New York-based Korean designer Ji Won Choi is another star example.
The collection was presented during London Fashion Week and is the third in a series of partnerships with up-and-coming designers (Olivia Oblanc brought utilitarian vibes, but Danielle Cathari's spin on the Three Stripe was one of our favourite collabs of 2018).
Born in Seoul, raised in Midwest USA and educated in New York City and Paris, Choi is known for highlighting human cultures within her designs and using them to promote positive change. Reinterpreting the classic adidas Originals tracksuit, Choi was inspired by movement, aiming to create confidence for the wearer.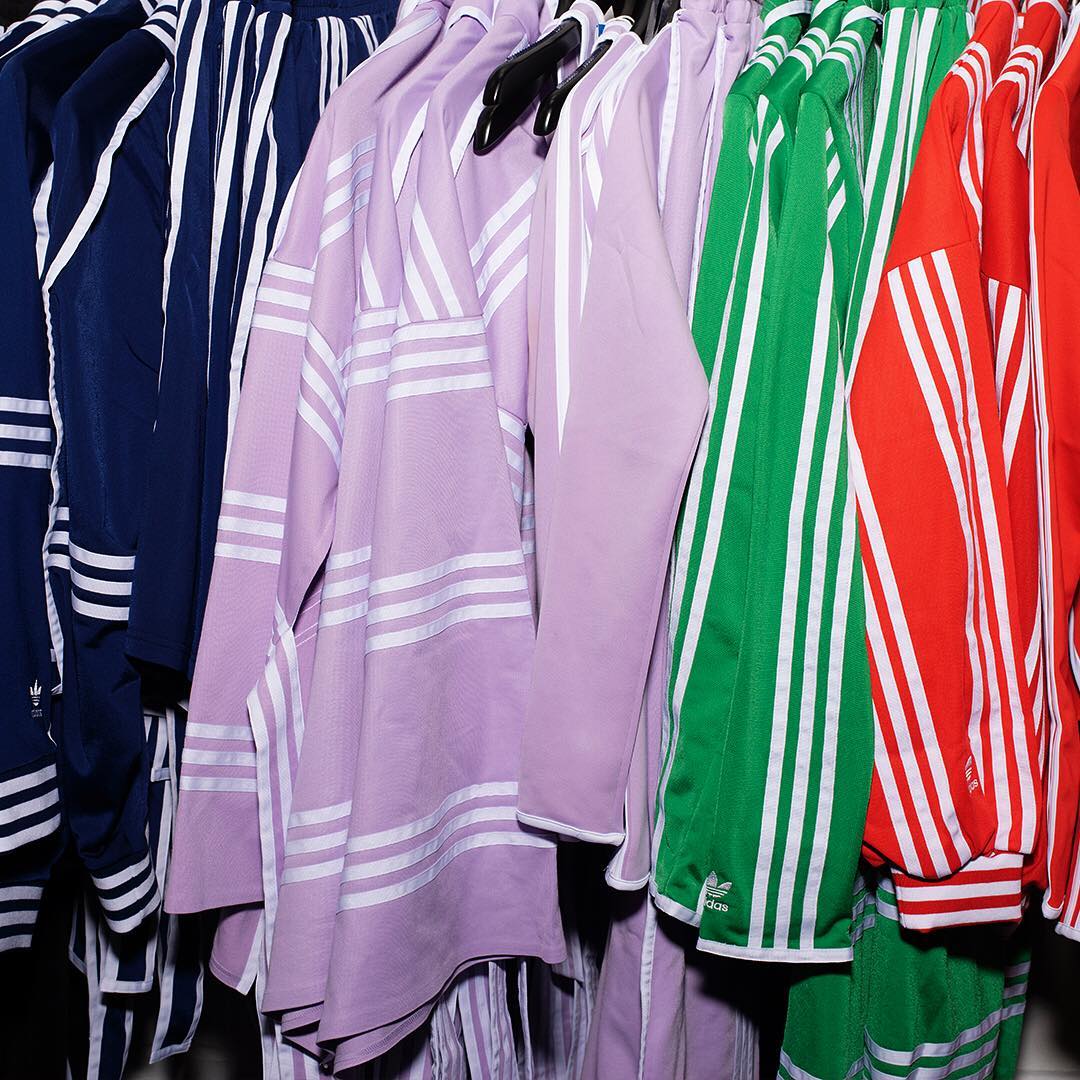 Speaking with Forbes she discussed her initial influences for the capsule, "I was actually really inspired by my trip to the adidas headquarters in Germany, everyone's personal style was very sporty and it fed into some of my ideas for the collaboration for sure."
And oh boy, the pieces are sleek. Sitting against vivid colours—mauve, emerald navy and cherry red—the iconic Three Stripes are repeated throughout the designs, highlighting the dramatic silhouette cuts and draping. As well as the tracksuit, there are body suits and backpacks, tees and caps.
"The sporty element of the collection is very adidas plus the use of the iconic three stripes, and you can see my graphic visual aesthetic in the repetition of those elements and through the movement of the garments."
You'll be able to cop the collection exclusively online and at select adidas Originals flagship stores from February 23.
Image credit: adidas Originals.