So you're thinking of jet setting to Japan as soon as boarders open? Sweet choice! While we're sure you've heard of cities like Tokyo and Kyoto—we're here to let you know there's plenty of other epic destinations in Japan to adventure to. Places like Nara, Hiroshima, Hokkaido and Osaka are all popular for good reason, but we thought we'd shed some light on some of the roads less traveled that are definitely worth exploring. We've picked three of our favourites here: Okinawa, Koyasan and Kanazawa. Put them at the top of your post-COVID bucket list and thank us later.
Okinawa
Okinawa is the Japan you don't usually see on tourist brochures. Sun-drenched, tropical, go-with-the-flow—a thousand miles and 500 years away from Tokyo's smoky, neon gridlock.
Technically, Okinawa prefecture covers about 150 islands in the East China Sea, off the coast of Taiwan, where Japan sort of tumbles into South East Asia. Since WWII, the region's biggest island, Okinawa, has been the home of several US military bases, which makes Okinawa a weird mix of tropical resorts, historical sites, old battlefields and fruity drinks.
Most visitors head straight for Naha, the port capital, known for its Ryukyu stronghold and killer seafood restaurants. But if you're looking for postcard-style paradise, hitch a ride to Miyako, Ishigaki, Motobu or Tokashiki. Just be aware, July and August are Japan's summer holidays, and the popular northern resorts tend to get jammed.
Stay
If you're crashing in Naha, check out Libre Garden Hotel or Minshuku Ghetto (this one's more of a cheaper guest house). Big beach resorts are scattered throughout the northern islands, and there's heaps to choose from. Hyakuna Garan, ANA InterContinental Manza Beach Resort or The Uza Terrace are all awesome (if you're willing to splash some cash).
Eat & Drink
You're in Okinawa, which means you can throw out the traditional Japanese cookbook. Food down here is spiked with flavours from Taiwan, China and Korea, and they serve seafood pretty much everywhere. Try Ryukyu Ryori Nichgafu for a fancy night out, or the American-inspired taco rice (a local specialty) at Taco Rice Café Kijimuna in Chatan.
See & Do
Take your pick. Go snorkelling in the cartoonish waters of Tokashiki or Ishigaki. Play golf on Miyako. Kick back and soak up the sun on Nishibama beach. Or dive the underwater ruins at Yonaguni. There's an island for everyone in Okinawa (figuratively speaking—the district actually gets super crowded in summer).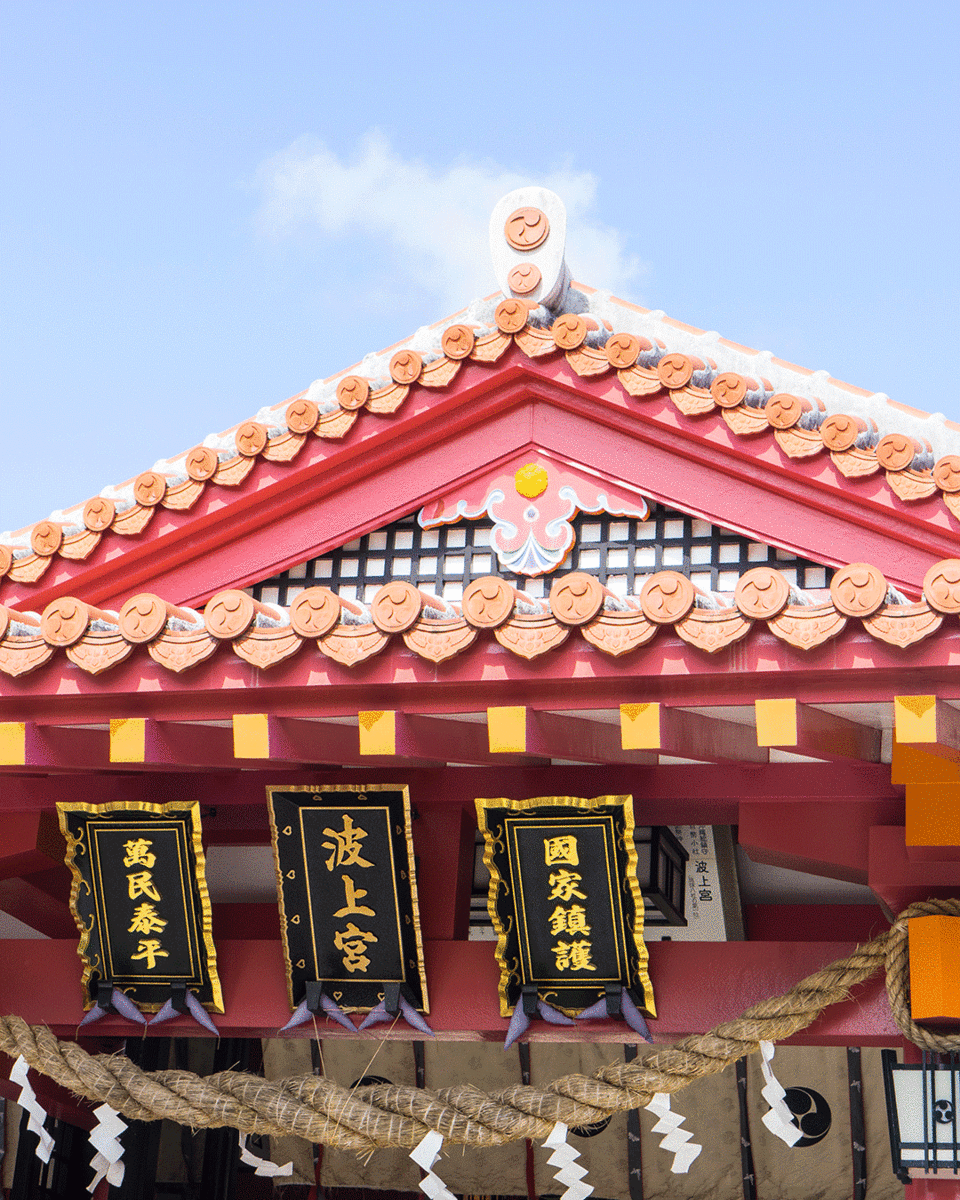 Koyasan
Japan is loaded with Buddhist temples and Shinto shrines, but travellers tend to flock to the same ones over and over again: Higashi Honganji, Kinkakuji and Kiyomizudera in Kyoto, Sensoji in Tokyo or Todaiji in Nara. One that doesn't get much attention is the little mountain town of Koyasan, set high in the misty foothills of Wakayama prefecture.
If you're not much of a walker, you'll be please to know that you don't have to hoof into the mountains on foot to get to Koyasan. A cable car runs from the plains all the way up to Mount Koya.
It's good to allow two or three nights in Koyasan making sure to leave time to head to the nearby Kumano Kodo, for a total of four or five nights in Wakayama prefecture. Koyasan is one of the chillest World Heritage Sites in all Japan. Stroll through the 25-metre Daimon Gate, settle down in your very own temple stay (there are more than 50 offering accommodation), and spend your days soaking in thermal onsen baths. There's also the ridiculously beautiful Okunoin cemetery—Japan's largest—which is about as close as you can get to walking through a Miyazaki movie.
Stay
You don't come to Koyasan to bunk down in the Four Seasons. This is a temple town, known for its traditional shukubo lodgings. Rooms cost about 10,000 yen per night, and you usually get (vegetarian) dinner and breakfast to boot. Our favourite spots are Koyasan Shukubo Fudoin and Koyasan Onsen Fukuchiin.
Eat & Drink
There are plenty of cafes and restaurants in town. Tonkatsutei lives up to its name, with some ripping pork katsu. Check out Hanabishi Honten, too. It's been running for over a century. You'll also get some scrumptious veggo food at your ryokan/temple/hotel—usually a mix of pickled veggies, silken tofu and frosty Asahi beer. Yep, meat is out, beer is in.
See & Do
Okunoin cemetery is the obvious one. I can't stress enough how cool this place is: hundred-foot cedar trees, 200,000 headstones, covered in moss, the incredible Torodo Hall, lit by 10,000 individual lanterns, and (even more amazing) no crowds. Either visit at dawn, to watch the light spear through the trees, or muster your courage and visit at night.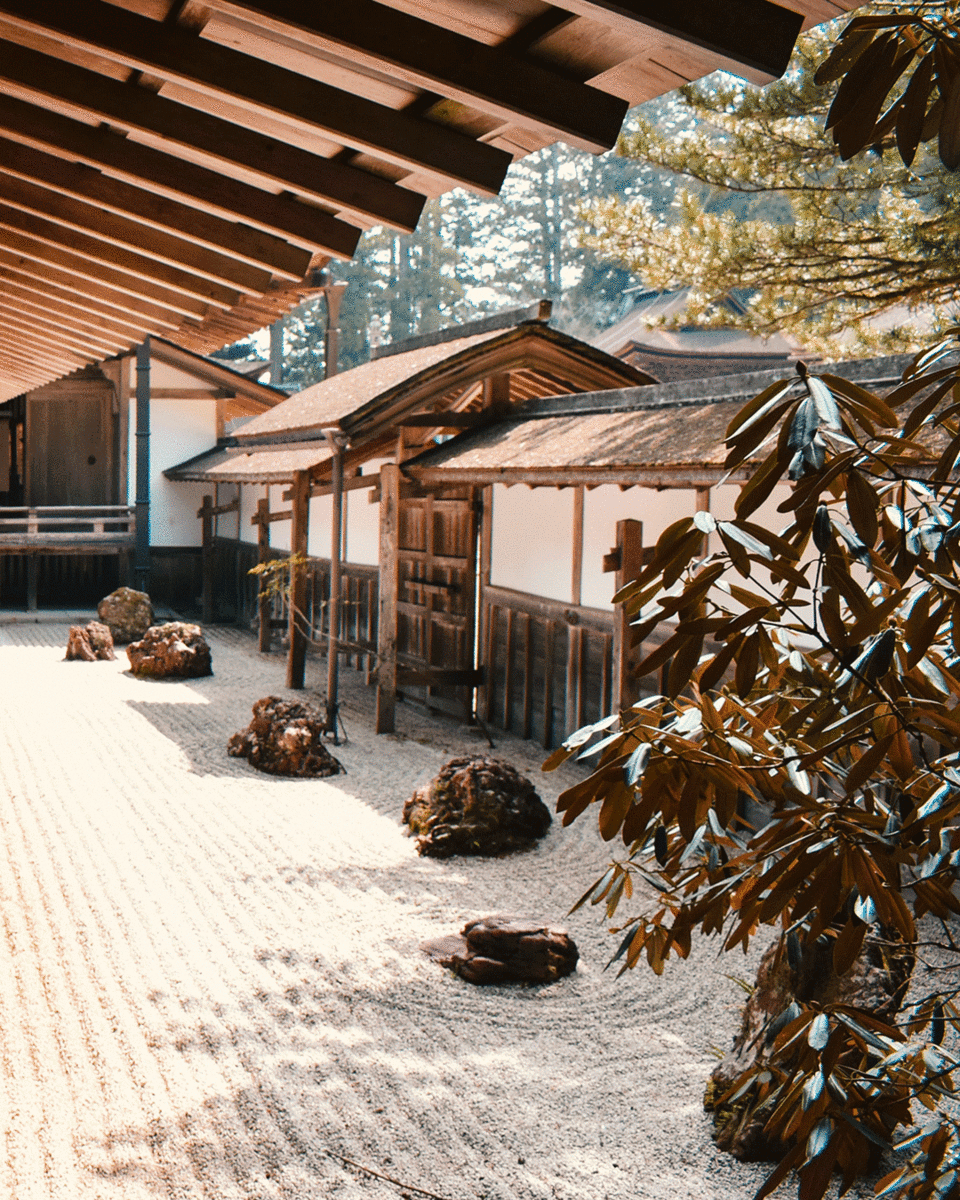 Kanazawa
You can sort of tell Kanazawa is right on the cusp of mainstream. Locals know it as one of Japan's feudal Edo strongholds, and the blossom-covered capital of Ishikawa prefecture. But tour companies only started ferrying travellers here a few years ago, and the city still feels raw and untouched, in a way that Nara and Kyoto definitely don't.
If you're worried that your Japan itinerary doesn't include enough 'culture' (whatever that is), Kanazawa is your one stop shop. There's Kenrokuen, one of Japan's most beautiful landscape gardens, the Nagamachi Samurai District, Kutani-yaki ceramic shops, kinpaku gold leaf artisans, artist galleries, and of course, Kanazawa Castle: the epicentre of Kaga power until the Edo period wrapped up in 1867.
And it's not just history you'll find in Kanazawa. The city is also home to the 21st Century Museum of Contemporary Art and the D.T. Suzuki Museum. Picture a ramshackle feudal town, with great seafood (caught fresh from the Sea of Japan, right nextdoor), temples everywhere and—if you catch it at the right time—cherry blossoms for days.
Stay
Like Koyasan, you really should get into the Edo spirit here. That means staying in a traditional ryokan. Nakayasu Ryokan is a popular choice, or there's Motoyu Ishiya Ryokan, which has been going strong for 200 years. If you'd rather do the modern, western-style hotel thing, Hakuchoro Hotel is a good bet.
Eat & Drink
Seafood is Kanazawa's culinary claim to fame, and you should definitely check out the Omicho Market. It's been selling things that swim, blob and crawl since the 1700s. You'll find good sushi restaurants everywhere, but make sure to try local specialties like donburi, jibuni and Hanton rice. Our favourite spots are Kuroya Izakaya near the station, or Maimon Sushi.
See & Do
There's plenty to do in Kanazawa, and it's definitely worth three or four nights on your itinerary. During the day, you'll want to check out the Kanazawa Castle and Kenrokuen Gardens. Ninjadera is another great temple if you haven't yet got your Shinto fix. As the sun starts to fade, head to the Higashi Chaya District for teahouses.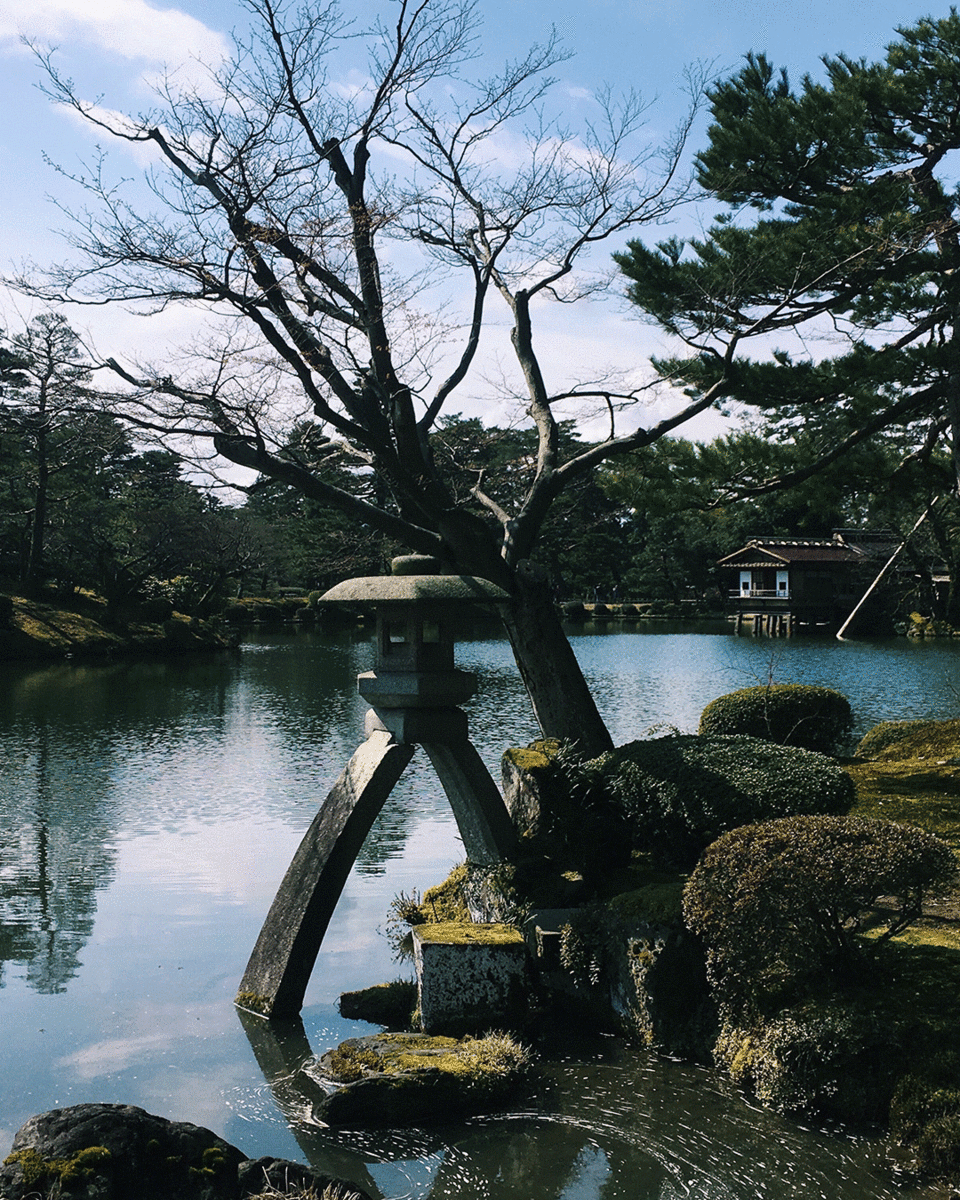 This article is sponsored by Japan National Tourism Organization (JNTO) and proudly endorsed by Urban List. Thank you for supporting the sponsors who make Urban List possible. Click here for more information on our editorial policy.