Looking for the best places to stay in Adelaide on your next trip to South Australia? Look no further.
Whether you're planning a romantic getaway, a family vacation, or a solo adventure, Adelaide knows a thing or two about secluded cottages nestled near wineries and inner city lofts with some pretty snazzy sunset views conveniently located to hole-in-the-wall coffee shops.
If that's got you excited for your next getaway, read on for the best Airbnbs in Adelaide.
Chesterdale
Chesterdale is conveniently located close to the famous McLaren Vale and Adelaide Hills wineries and we mean, say no more. Freshly renovated and with a fully equipped kitchen (so you can get creative with all the local produce you purchase), this Adelaide Airbnb has everything from a firepit to a Japanese-inspired bathtub.
Coach Light Tiny House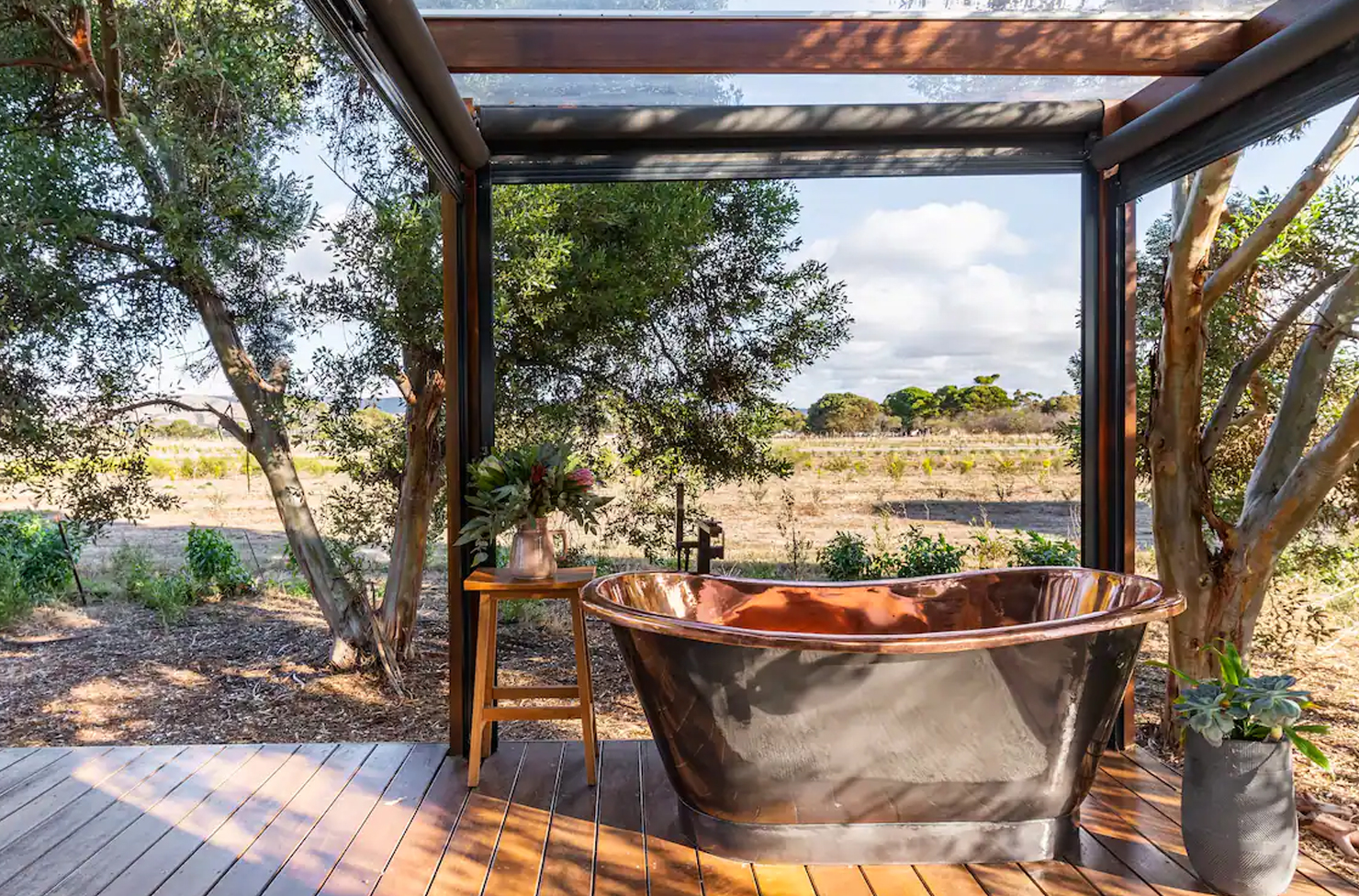 We hate to mention spoilers but Coach Light Tiny House features an outdoor copper bath so you can soak yourself in bubbles and stargaze at the same time. If you love attention to detail, you'll also want to know that this stunning lil' set up was designed by Alexander Brown Architects who are big on timeless architecture and sustainability.
Strout Farm Cottage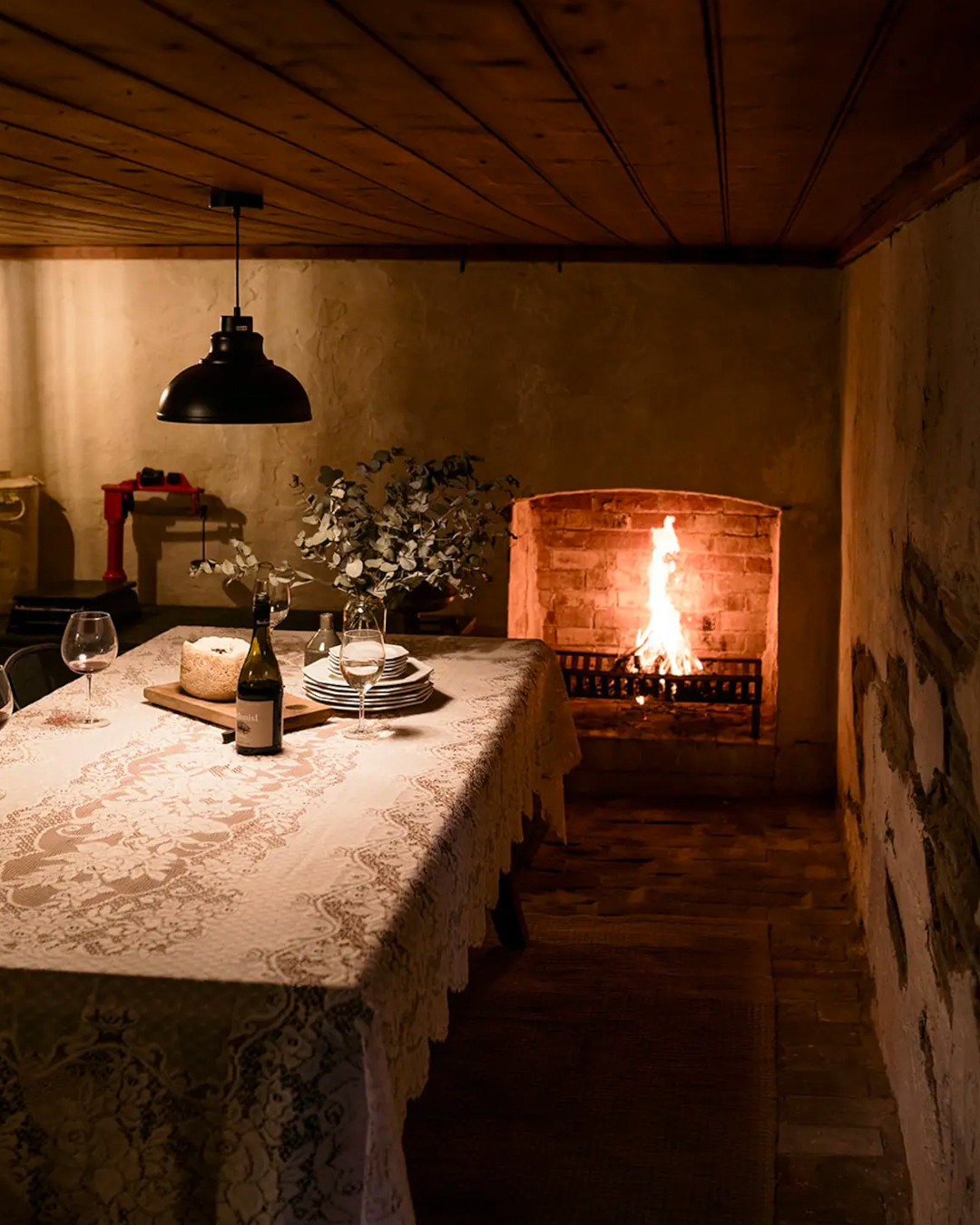 History nuts should book a weekend away at Strout Farm Cottage—most of the furniture, photos and ornaments in this Adelaide Airbnb are actually from the Strout family who have lived on this property for seven generations. You'll have access to pretty much all of the areas surrounding the cottage which includes the lawns, the sheep paddock and the stunning Moreton Bay fig tree.
Bayside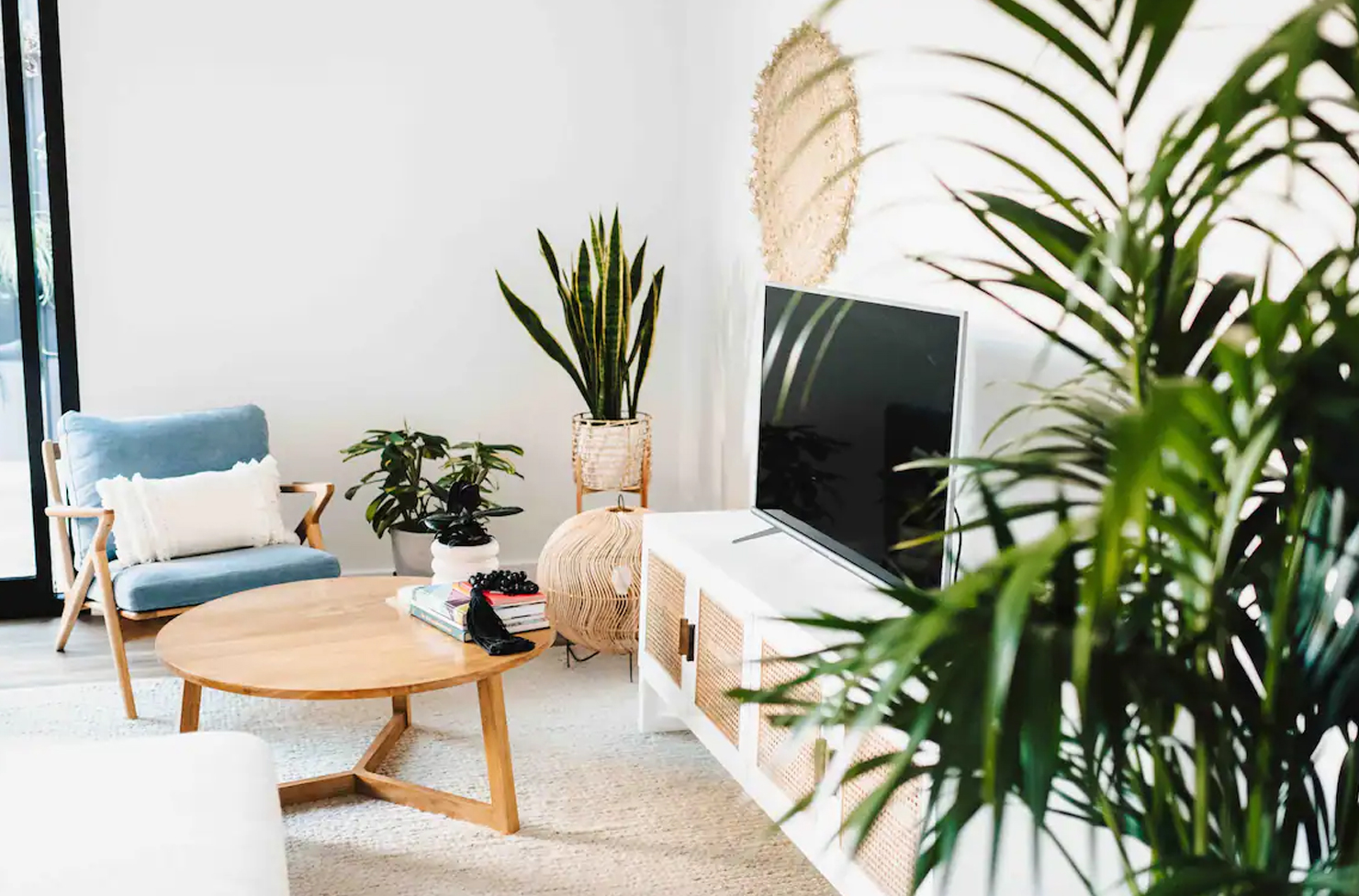 Now we hear you, sometimes the good ol' cottage in the countryside isn't everyone's cup of tea so, behold Bayside Villa. This modern villa has been inspired by the types of places privy to Byron Bay and bears all the amenities you might expect to find in a five-star hotel (win). Perfect for couples, Bayside stocks board games, Nespresso pod coffee machine and hey, even a private cedar jacuzzi.
Sage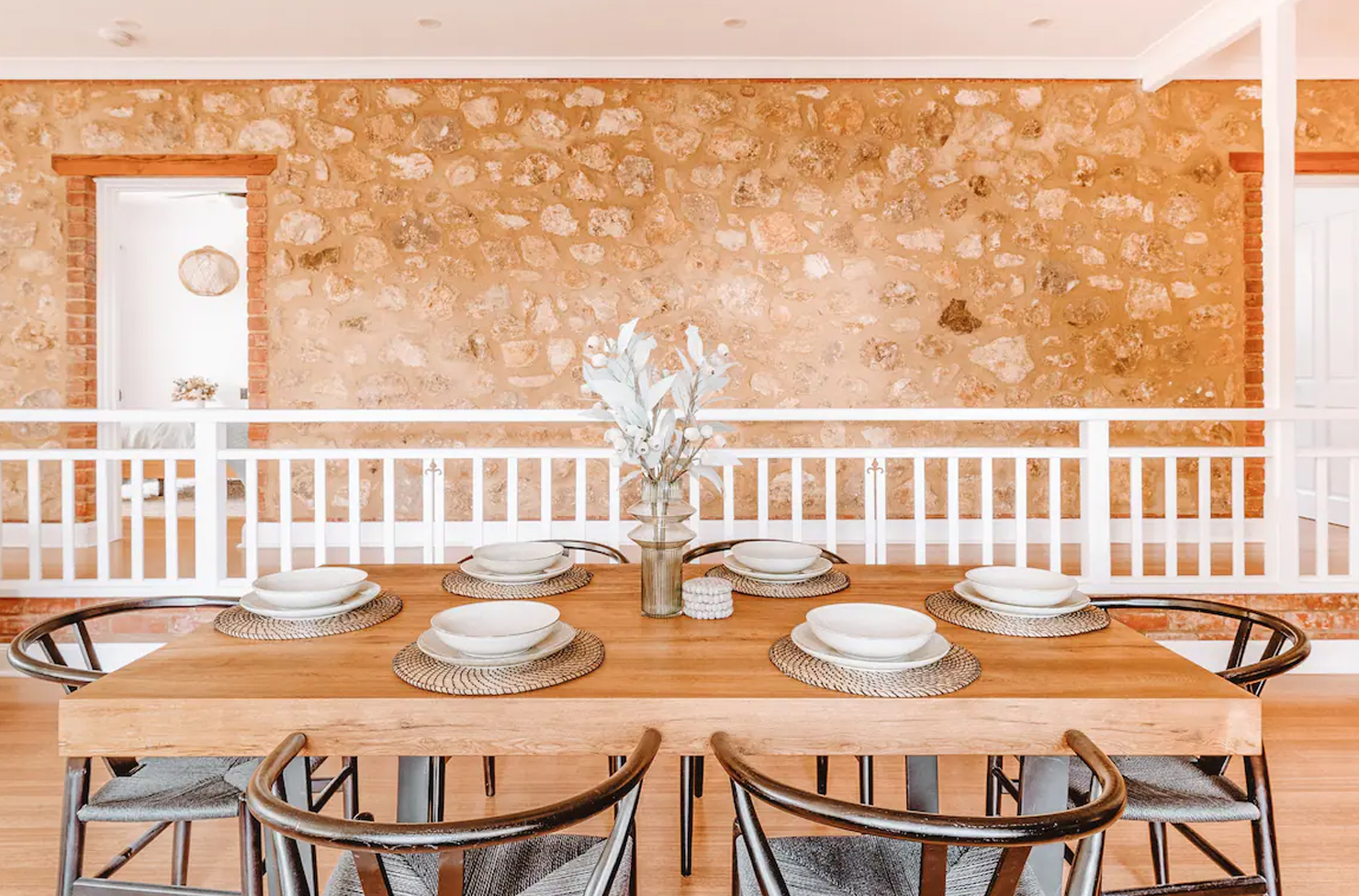 If you're out here looking for a South Australia getaway for you and your best mates or family, this mega house in McLaren Vale has your name on it. Fitted with two bedrooms, two beds and two bathrooms (it's made for at least four guests), you'll have everything you need here for a wholesome holiday. Some of our personal favourites include the farm-style kitchen, the outdoor firepit area (with festoon lights) and the undercover BBQ dining area—an absolute entertaining delight.
Little Slice Of Henley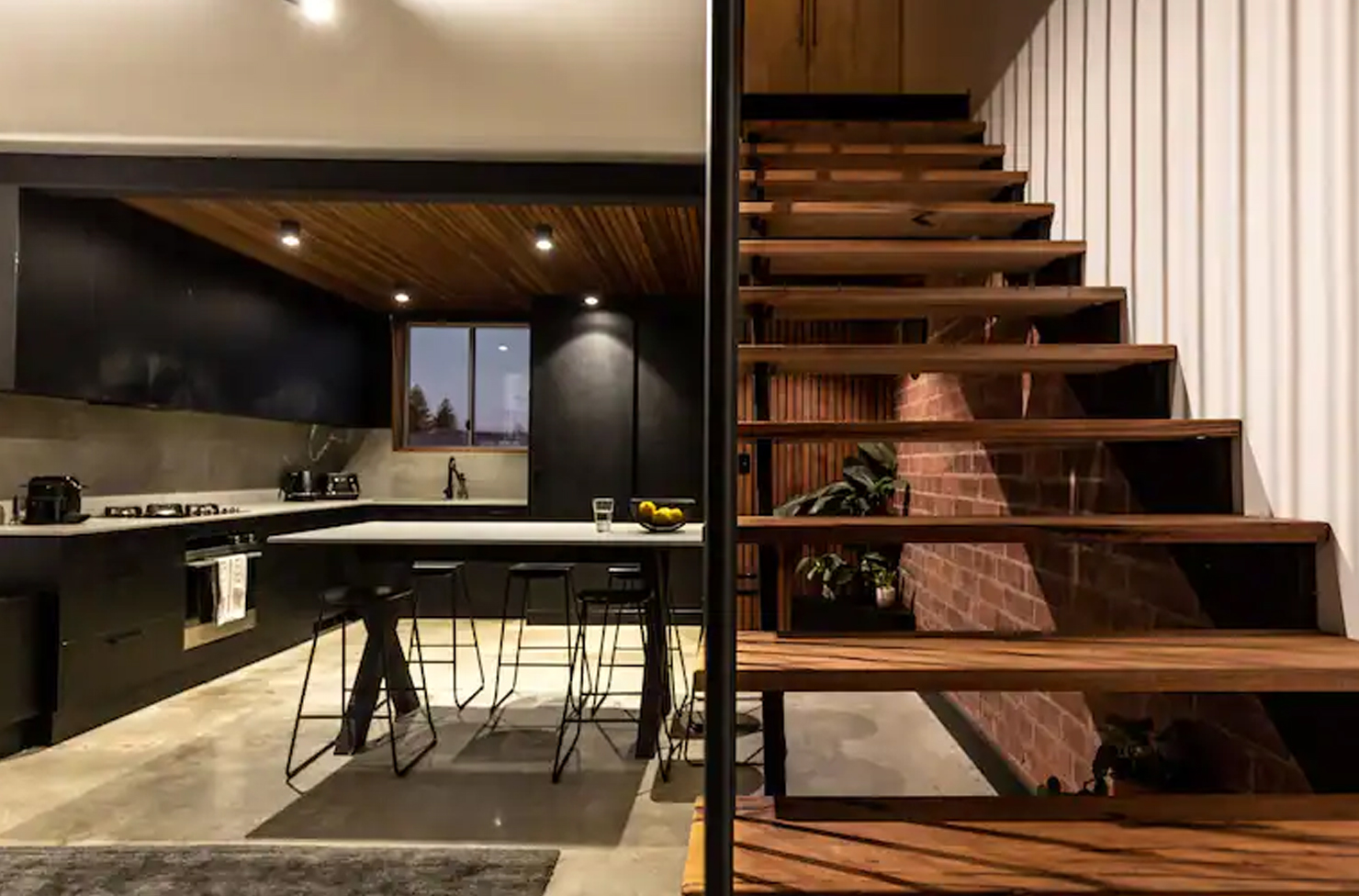 If coastal living is on your radar, you need to book a stay at the Little Slice Of Henley. Sitting a casual 50-metres from Henley Beach, this Adelaide Airbnb is right in the thick of it so you don't have to worry about bus routes or Ubers—a dream, some might say. Perch up at Joe's Kiosk for a slab of fish and chips, get your morning caffeine hit from The Annex Cafe and dig into charcuterie and cheese platters at Bacchus Wine Bar.
Agatha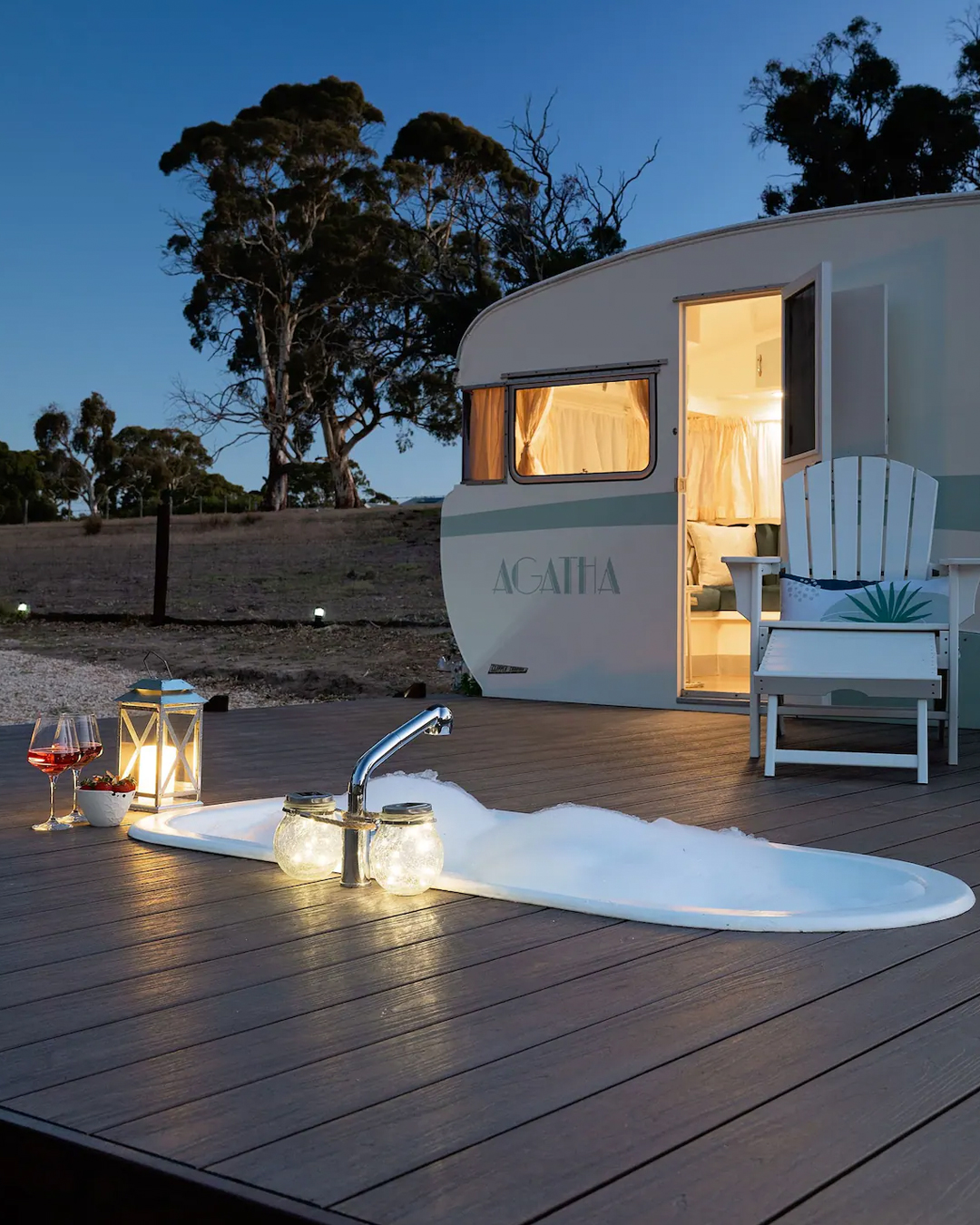 Did somebody say, art deco caravan? While yes, caravans are often not tied closely to the finer things in life, Agatha is a bit of a boujee getaway just outside of Macclesfield, in Adelaide Hills. She's an OG clipper van from way back but she's been entirely refurbished and fitted with all the tiny luxurious physically possible. Whether it's the plush indoor booth seating, the sunken bathtub or the epic outdoor deck, Agatha is kind of big deal (despite being on an actual working farm).
Ready to fly? Book flights with Virgin Australia here.
Read on for the best places to visit in Australia.
Image credit: Airbnb
Editor's note: Urban List editors independently select and write about stuff we love and think you'll like too. Urban List has affiliate partnerships, so we get revenue from your purchase.