What do you get when you combine peak childhood nostalgia with your online shopping addiction (and an unhealthy obsession for beauty products)? A collaboration between unlikely beauty duo, ASOS x Crayola and ALL of the feels, that's what. Enter, Crayola Beauty: the beauty line of your throwback dreams. Before you ask, yes, they've just created a range of crayons (in 95 bright colours, no less) for your face and of course, you need to add them to your beauty bag ASAP.
Crayola Beauty is a 58-piece technicolour makeup collection that's both cruelty-free and cute to boot. With everything from bright highlighters to colour change lipsticks, bold mascaras and an artist-like brush kit for profesh application, you'll be painting, smudging and drawing all over your face with these beauties. Whether you'd prefer to give a little pop of colour to zazz up your mid-week eyeliner routine or go all out in a full-blown Coachella-style glam, this range has got your back face.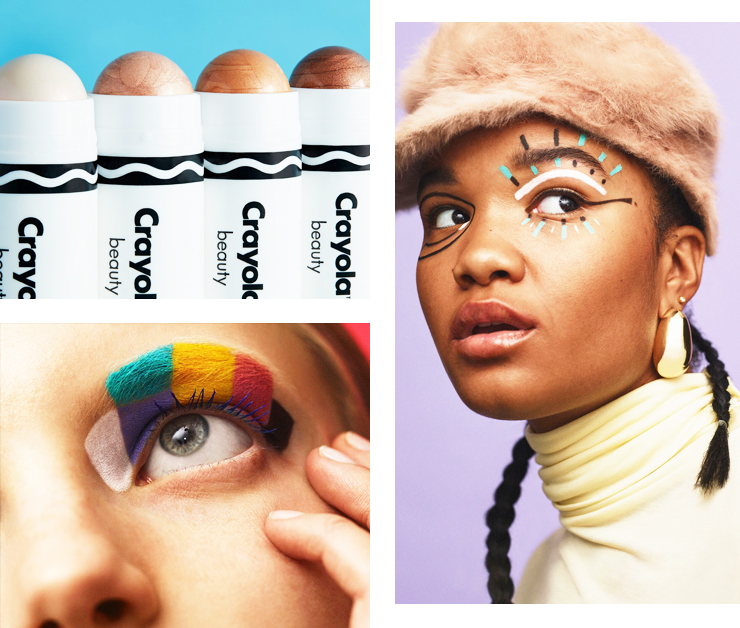 The packaging is the very same green and yellow retro design you remember from your childhood and if a packet of Crayola crayons isn't enough to give you a severe That's So Raven-style flashback to your Crayola-loving self circa age six, then we don't know what will.
If you'd like to check out the range, head here (with your credit card at the ready, of course).
Want to next-level your skincare routine? Read this.
Image credit: ASOS