And bang! I'm in New Zealand. That is how it happened. Or so it seemed. But let me rewind a little, and take you through what was the best choice, for the shortest stint, to an amazing place, in record time.
Beyond the Birdcage hullabaloo, Emirates run a really tight airship, so they were without question my wing-people of choice to get to Auckland. As luck would have it, they now operate daily flights to New Zealand from Brisbane, Sydney and Melbourne (perfect for our tri-city Urban Listers).

Enroute, I'm not sure what impressed me most: the inflight Shower Spa, or the fact that De La Soul's rare bird '3-Feet High and Rising' was available on the inflight mix.

And, if it wasn't for the security guard commanding his sniffer dog to 'sut' I may have missed the fact I'd landed in Kiwi-territory and had proceeded through customs already – so smooth was my ride.

I checked into the Sofitel Auckland which proved a super retreat for my stay, putting days in Daylesford and B&Bs in Bowral to shame. Cool, chic, framed by water… it was quite literally, 'choice'.

Dinner was at Lava Dining and the region's best bottle of Valli was going down like mother's milk. Which meant the super green juice the following morning from the Parnell Trust Farmers Market hit that seedy spot... slightly overshadowed by the gorgeous Organic Mechanic guys! Their free hugs proved just as fresh, smooth and more delicious than the drop in question.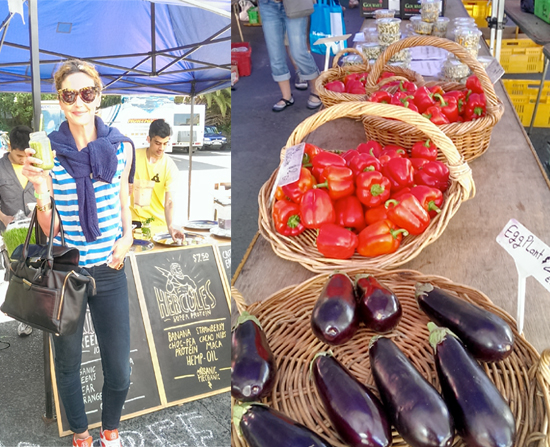 The lovely author, Emma, enjoying her green smoothie at Parnell Trust Farmers Market.

Keen to go beyond the requisite Karen Walker, I then hit Ponsonby Road in search of some New Zealand's finest fashion. My numbers came up at designer second-hand store, Tatty's (hello Michael Kors nude pumps, farewell $106).

I took myself off to Ebisu that evening. On the menu? Sublime Japanese cuisine amidst a crushingly moody space, reminiscent of the culinary love child of inner-city Melbourne and New York's Meat Packing district.

Next door, Tyler Street Garage served up the sweetest tunes these little ears had heard for quite some. Vintage Prince meets modern-day Girl Talk. Letting loose was the theme of the evening amidst the high-ceilinged warehouse space – it was like a house party, in the home of someone way cooler than anyone I know.

As long as the night was, these feet still had some life in them the next morning, taking me on a super inspired jog around Viaduct Harbour and Quay Road – Sydney's Circular Quay meets Melbourne's Docklands – with a looser vibe (and more tourists).

Past the monstrous ships in Auckland Port, over a wee rise and around one more bend, you've got Parnell Baths looking across to opaque, iridescent waters, peaks woolly with wilderness on the horizon, and rows and rows of delicious doll-house-like weatherboard homes that mesh the Hamptons with your iconic Queenslander.

Out of breath, I head to the hotel's SO SPA to be relieved of those aching muscles and still throbbing ears, feet and liver with a Greenstone massage. Believed to possess intuitive healing and harmonising properties, the rub restored instant clarity to my weekend in the land of the long white cloud.

Armed with a few designer duds, a belly full of some of the best food known to woman, eased muscles and inspired style notes, my NZ mini break left me wanting more of the same next time I had a free weekend and some loose change.

I'll be back, bro.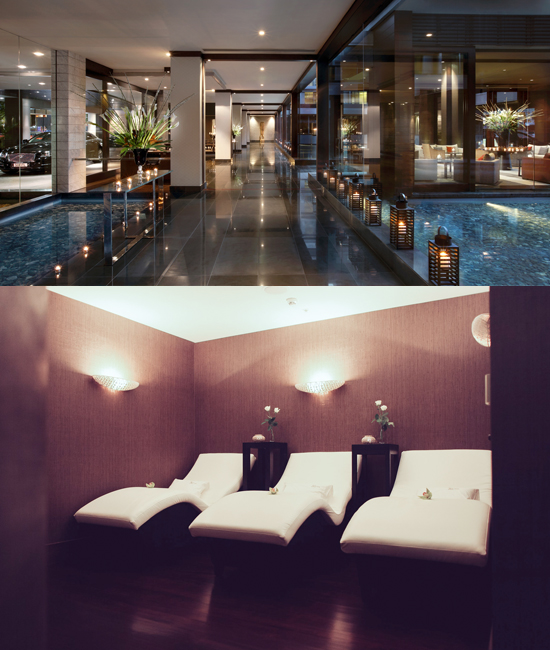 Sofitel Auckland and its luxurious SO SPA.

TUL Note: With a mag & online writing career that has spanned nearly two decades and various local & global time-zones, Emma is happiest tapping away from her hometown of Melbourne. Now with her Urban List hat firmly atop her well-shampooed and styled noggin (perks of the job), she will not rest until she has served up every smokin' style sensation, beauty breakthrough and fitness destination this fair city has to offer.

Image Credit: events.com.au