The fact that Australia is one big-ass giant island smack-bam in the middle of the Pacific means we've got one devilishly good thing going for us guys. We're talking beaches people, of the hidden kind, and lots of them.
In order to maximise the most of the season that is third-degree seat belt and shameful Haviana tans, let's we take a moment to give thank to the coastal gods for endless coral bays, hard to find coves, buzzing city beaches and 'grammable open lagoons. Thanks also for the extraordinarily tight budgie smugglers we've witnessed as a result (not really).
Legends, you've earnt this one, here are Australia's best hidden beaches.

Torakina Beach
Australia, meet Torakina, the little gem lying just outside the bustling Byron Bay precinct, nestled at the end of the Brunswick Heads footbridge. Grab a Paddle Pop from the corner store, throw a towel over your shoulder and take the bridge less travelled to this protected cove, we guarantee it'll take you less than .5 seconds to agree that this is one of Australia's best kept beach secrets.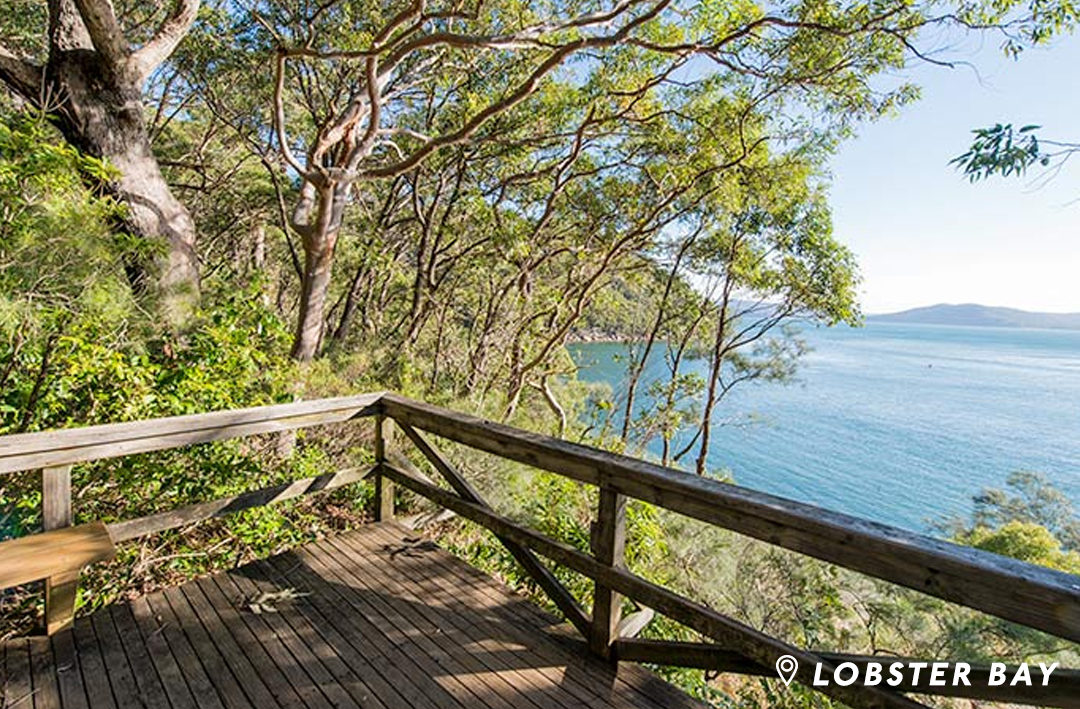 Lobster Beach
Most chaps access this sandy strip in the Central Coast by a water vessel of some sort (boat, kayak, board and even the occasional jetski). However, if legs are your only mode of transport and you're not afraid of a little cardio while descending stairs through bush from the Wagstaffe backstreets to get to this hidden beach, that also works.
Flathead Beach
You'll also find this hidden beach on the NSW Central Coast. It'll come as no surprise as to which fish frequents this hidden bank on the reg (for anyone struggling, it's flathead fish team). Start at Pearl Beach, then follow the rocks around to the south end to spot the lovely and secluded Flatty Beach, hidden behind a wall of bush.

Froggies Beach
Venture out to the little pocket of perfection wedged between the two surfing havens of Snapper Rocks and Point Danger. And yes, it definitely cuts it by our standards as a 'grammable AF hidden Aussie beach. Around these parts you'll find rockpools and all the palm trees ever.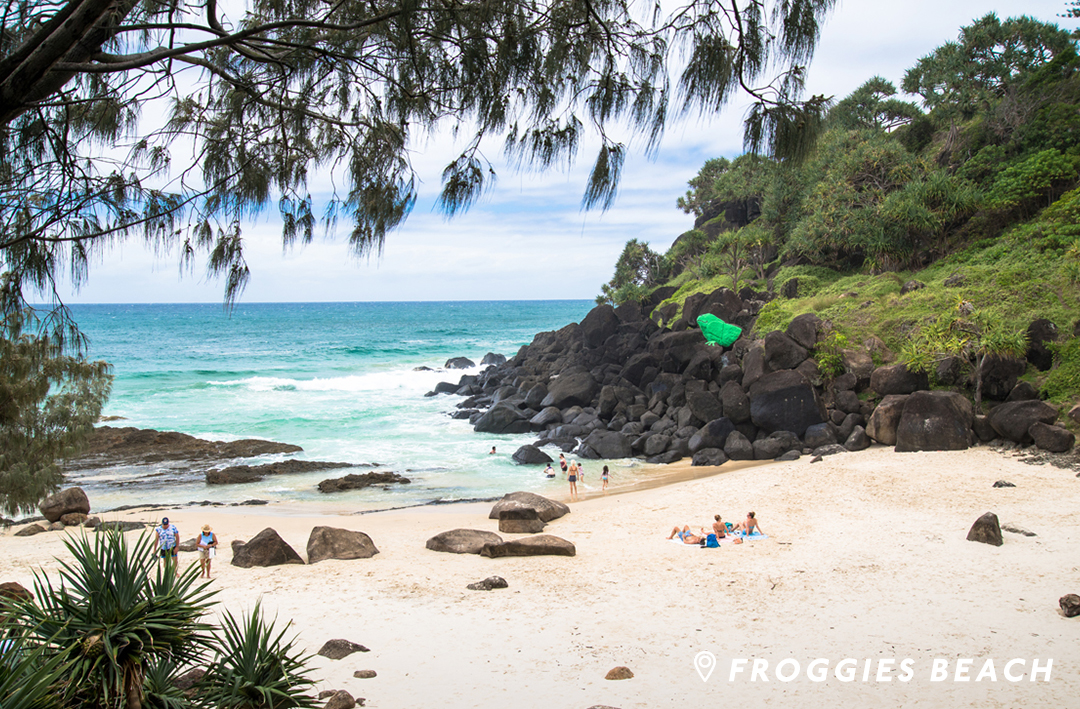 Radical Bay
Radical Bay is the north facing beauty located on Magnetic Island, the epic patch of lush greenery, 8km away from Townsville. Your only job is to catch a quick ferry from the mainland and soak on up those castaway feels.

Pearses Beach
Your starting point for this one is Victoria's Mornington Peninsula and you'll only score a top spot on Pearses if you don the coastal walk or sand dune track. And yes, though it's hidden, it can get pretty crowded, but you can definitely still patch out some space on a weekend. Promise.
Point King Beach
If you're a fan of little beach shacks, boardwalks and crystal clear waters then by default, you're going to be borderline obsessed with Point King Beach. You'll need to walk to the end of Point King Road and spot the hidden path that leads to a set of wooden stairs right down to this pretty lil' sanctuary.

Memory Cove
With only 15 vehicles allowed to enter this pristine pocket every day (you'll also need a gate key and permit which can be picked up from the Port Lincoln Visitor Information Centre) you're definitely in for a blue-hued treat at Memory Cove.
Smooth Pool
Smooth Pool is the secluded hideaway just south of Streaky Bay on the West Coast of the Eyre Peninsula. This hidden Australian beach is basically a massive rockpool totally protected from the surf which naturally means it's also perfect for a spot of snorkelling.

Thistle Cove
Most beachgoers hit up Lucky Bay for the insanely good scenery, beachside camping and cute sunbaking kangas, but if you head a little further around the point, you'll find this Cape Le Grand National Park beauty just lying there, looking like an untouched slice of the world. And hot tip, everyone says it's well worth the drive.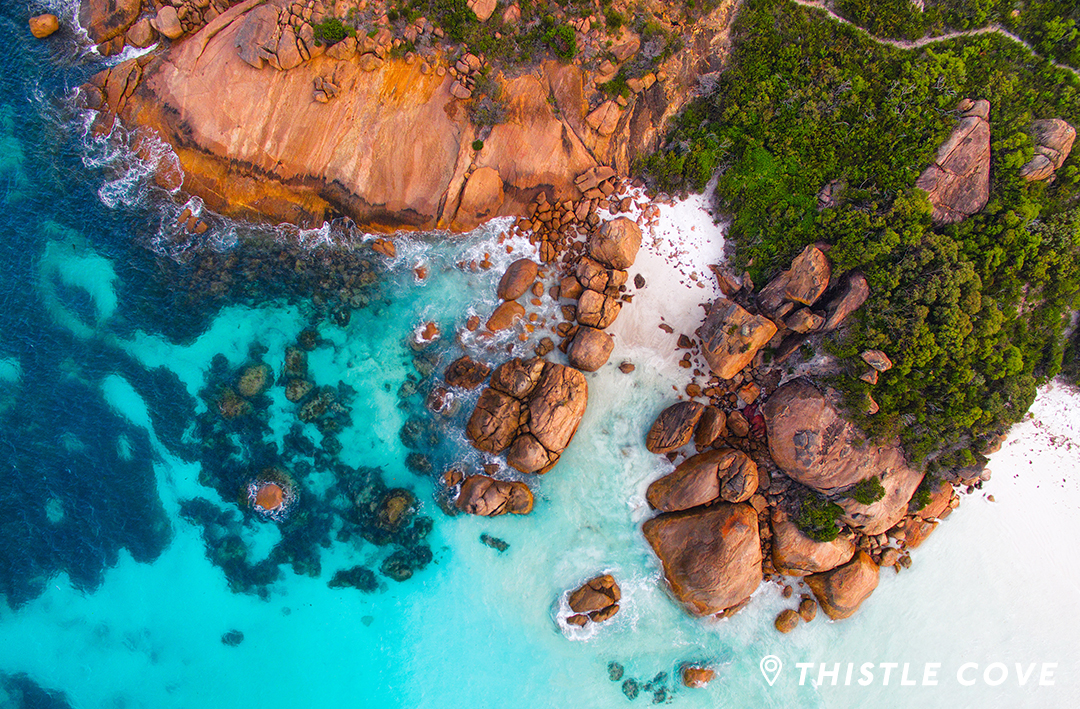 Point Ann
This one is an absolute visual stunner (and there's a brilliant fishing hole you'll want to be all over). Found tucked away on the Fitzgerald Coast, this hidden beach is packed full of lookouts perfect for whale watching.

Cobourg Peninsula
We just want to state this up front—you'll need a four-wheel drive to get yourself to this spot but trust us, once you do, it'll be well worth the 570km (yes really) drive from Darwin. This is where the red earth meets the sea and we'll note that you need to bring all your own food and drink because ICYMI, it's in the middle of nowhere. The upside is that this spot is practically untouched (think wild cattle and cute AF turtles) and the downside is that you can't swim because no one wants to swim with crocs amirite? FYI, the best way to see the area is with these guys.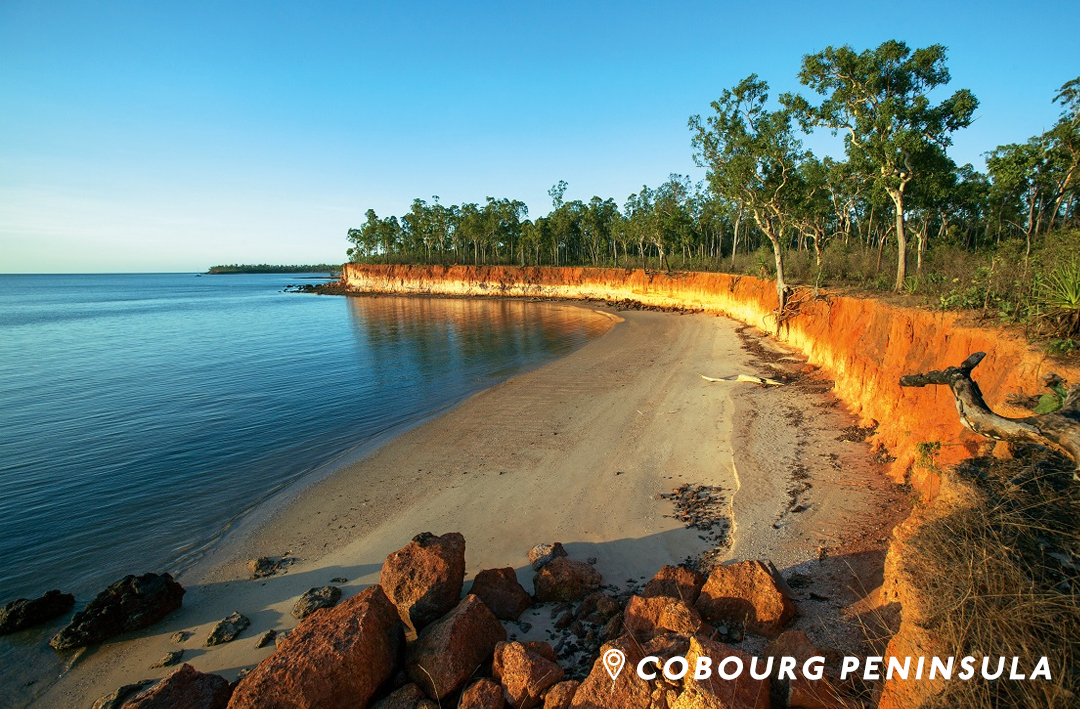 Tinderbox Beach
About a half hour drive from Hobart (and no this is not the location where all Tinder-enthusiasts meet), nice and close to Blackmans Bay. You'll find this little hidden haven sitting on a small peninsula and just so you're well aware, the marine life here goes off. In other words, pack your snorkel.
Mary Ann Bay
It's probably not much of a secret anymore but Mary Ann Bay is a pretty nature reserve only accessible by foot or by boat. This hidden sandy cove is located on the west side of Tasmania's South Arm peninsula and gives you open views of Mount Wellington.
Here are the world's most OTT hotel rooms.
Image credit: Froggie's Beach | Brooke Darling, Mornington Peninsula Regional Tourism