More than just a fallback for rainy days, Australia's art galleries are a majestic lot as gorgeous as the art inside 'em. Whether you're after the classic, the cubic or the surreal, our cultural pavillions have got the goods to smack you right in the occipital lobes and give your ventral striatum something to buzz about. Get around it, you voracious culture hounds.
Museum of Old and New Art
Hobart
Let's start off strong with the building that puts Hobart on the map. Better known as MONA, David Walsh's brainchild sits on the water as a stretching, rust-coloured compound about the size of a city-block. Inside, the industrial space feels like being in the underground cave gallery of a pharaoh/Batman. As for the exhibits, this gallery is a runaway train of artistic expression best known for its crackers installations that'll bulldoze straight through any lingering reservations you might have about being politically correct.
National Gallery of Victoria
Melbourne
If you ever find yourself travelling along St Kilda Road, make sure you duck into the National Gallery of Victoria and check out Melbourne's resident art palace. This joint is a goddamn trove of artistic splendour, constantly housing the coolest and most extraordinary exhibits in the country, and a stained-glass ceiling situation that is money.
Gallery of Modern Art
Brisbane
Beautifully accessorized with river views and the spindly Kurilpa Bridge, Brisbane's Gallery of Modern Art provides a foxy epicenter of arts and culture. Besides hosting glorious exhibitions and the works of renowned artists, GOMA also stages talks, screens movies, as well as a motley of other seasonal events. And let's not forget the GOMA Restaurant, a built-in fine dining institution plating up some of the most delicious eye candy the south-east has ever seen.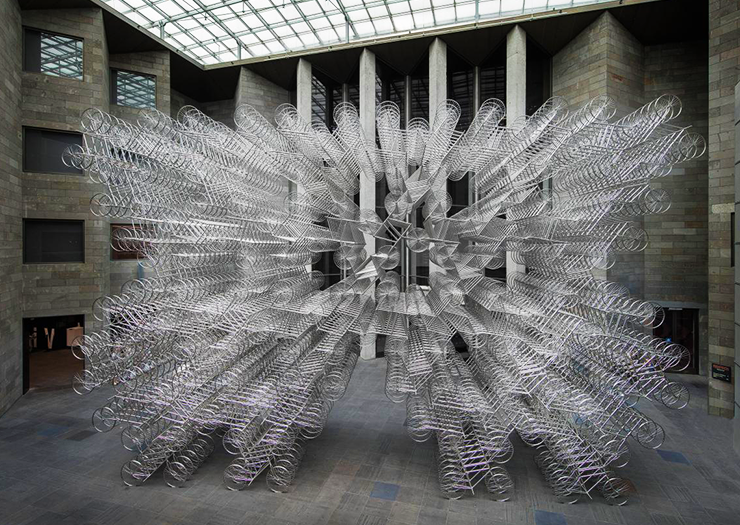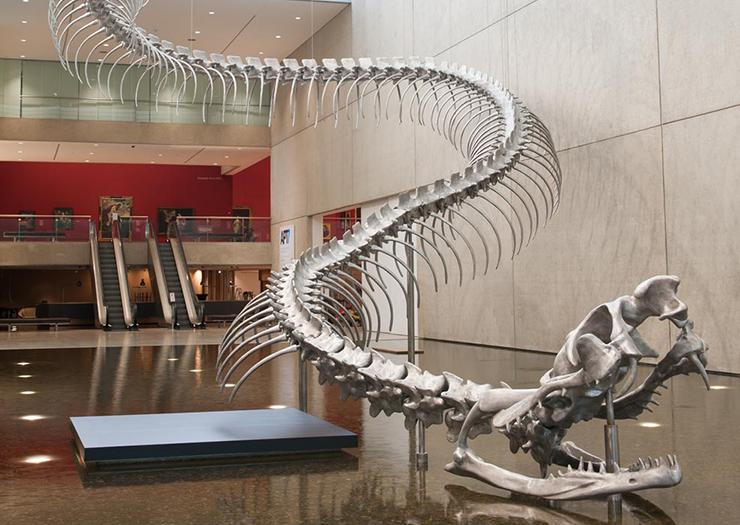 Australian Centre for Contemporary Art
Melbourne
Like a shed roof designed by Marcel Duchamp, the Australian Centre for Contemporary Art is a visual feast from the first glance. Head inside and you'll be treated to the wonders of Australian and international contemporary art. They even have a podcast for the truly hardcore art nerds out there which we highly recommend you check out and give your ears a little culture.
Art Gallery of NSW
Sydney
Notable for some seriously foxy architecture, and giving us first contact with each year's Archibald Prize finalists, the Art Gallery of NSW floats in a grassy patch just over the motorway from the Royal Botanic Gardens. Outside is a columned, Romanesque fantasy, while inside the gallery boasts a stonking collection of classic, Indigenous, and contemporary artworks.
National Portrait Gallery
Canberra
The definitive temple of giving face, Canberra's National Portrait Gallery carries a good third of the ACT's tourism. More than a beautifully curated exhibition of the finest portraits ever painted, this gallery is a whole destination of its own with oil renderings and OG selfies of Australia's coolest cats.
Museum of Contemporary Art
Sydney
I know it looks like a super pixelated panda/a pile of expensive shoes still in their boxes, but it's called ART, sweetie, look it up. Sometimes referred to as Sydney's answer to the Tate Modern, the MCA isn't here for another painting of a coronation. They're here for the cutting edge and the latest and greatest the artistic world has to offer so innovation is the name of the game.
Art Gallery of South Australia
Adelaide
Opened one year shy of federation in 1900, Adelaide's most prestigious art gallery doesn't just go for the local flavour. The Art Gallery of South Australia goes global with collections from Asia, Europe and North America, as well as a vast collection of Indigenous work, and represents an enormous time span from ancient Rome to the present day.
White Rabbit Gallery
Sydney
Monochrome and sleek in the extreme, Sydney's White Rabbit Gallery is fashioned as the home of contemporary Chinese art. Housed inside an unassuming brick building, the gallery is blank and white like a fresh canvas and boasts an expansive collection of pieces crafted post-2000. They've also got a Tea House offering dumplings, scones, and the widest variety of Chinese and Taiwanese teas. Alice ain't got nothing on this shit.
Image credit: Image courtesy of COMA