It's not news that conventional toothbrushes are the worst; they're made of different types of plastics that cannot be recycled, take over 400 years to decompose (yep, you read that right) and just end up in our oceans, killing our precious marine life.
Luckily there are so many alternatives to conventional toothbrushes, with our fave being the humble bamboo toothbrush. Antibacterial, biodegradable and recyclable, here's why you should switch to bamboo toothbrushes ASAP.
They're Sustainable
Bamboo is a robust and flexible plant that grows very quickly and doesn't require any pesticides when harvested because of its antibacterial properties. It's natural enough to fully biodegrade in a landfill and can easily be recycled into other products, which makes it the perfect alternative to plastic toothbrushes.
They're More Hygienic Than A Conventional Toothbrush
Bamboo toothbrushes are just as comfortable and as effective as conventional toothbrushes and are even more hygienic.
Bamboo is antimicrobial, which means that your toothbrush handle is less likely to harbour harmful bacteria that could spread to the rest of your toothbrush. Unfortunately we can't say the same about plastic toothbrushes. Yuck.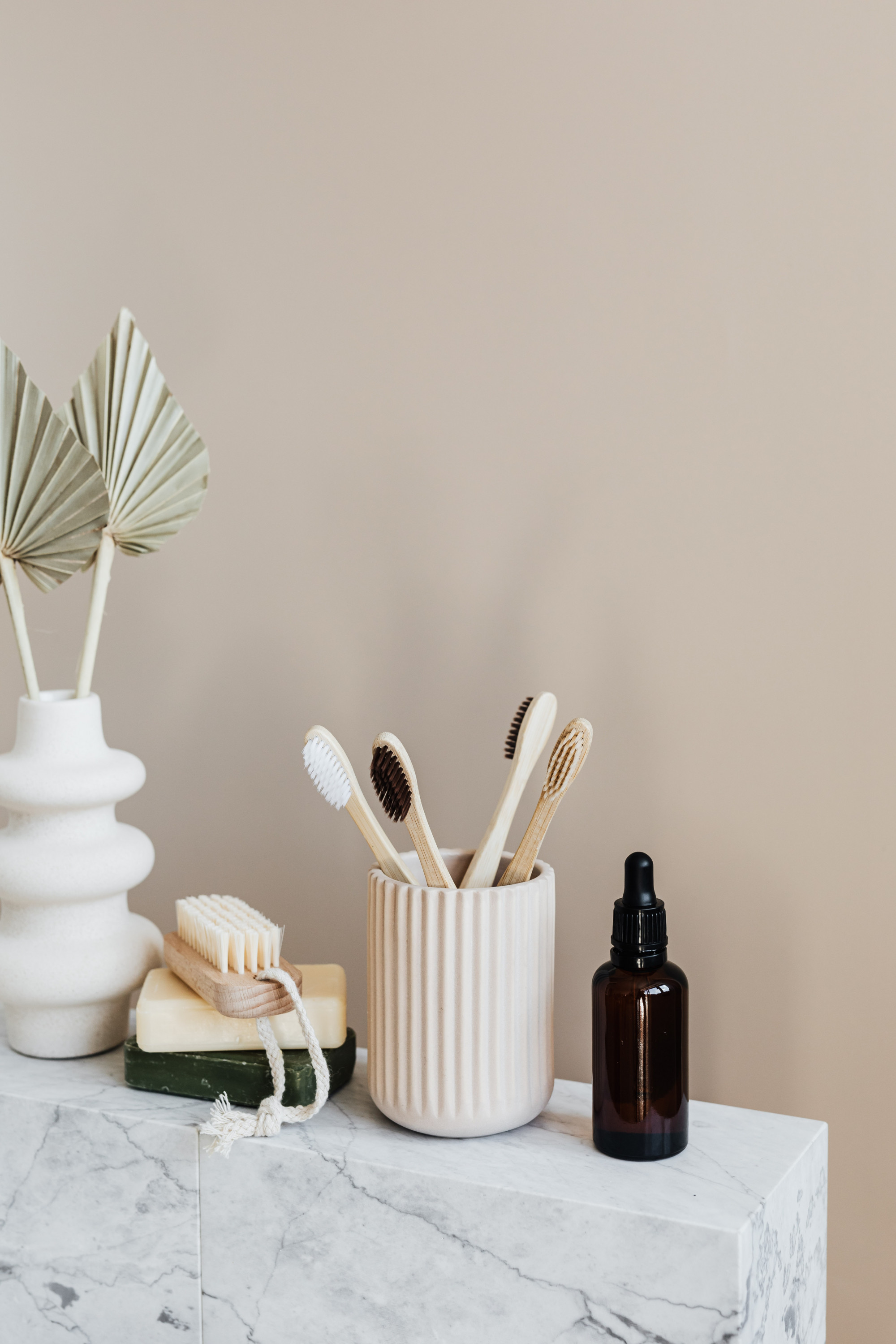 They're Affordable And Easy To Buy
Okay, so bamboo toothbrushes are slightly more expensive than the hot pink $1 toothbrush you can get from the supermarket. But for a few dollars extra, not only are you doing your mouth a favour by avoiding plastic-dwelling bacteria but you're also helping the environment.
Plus, you can get them virtually anywhere nowadays. Here are some of our favourites if you're looking for some sustainable tooth-cleaning inspiration:
They're Easy To Recycle
While some bamboo toothbrushes are made with recyclable bristles, often most of them will be made from nylon, which is not recyclable or biodegradable.
So to properly dispose of your bamboo toothbrush, you'll want to separate the bristles from the handle (you can use pliers or something similar), then put them in a non-recyclable waste bin.
After removing the bristles you can place the bamboo in a compost bin or organic container and it will decompose after a few months. That's it! Well done.
Looking to become more sustainable? Here's the lowdown on palm oil.
Image credit: Karolina Grabowska
Editor's note: Urban List editors independently select and write about stuff we love and think you'll like too. Urban List has affiliate partnerships, so we get revenue from your purchase.