When I walk into Simply Laser on a fresh sunny Friday morning, I'm clueless to the revolution about to hit my eyebrows. Truth be told, they are in a bit of a state so anything that promises to take my furry face caterpillars from fugly to foxy is cool with me.
I'm also feeling a tad vulnerable; it's been close to nine months since I've let anyone near them after my own personal 'Brow-gate', which left me with brows thinner than a certain blonde Baywatch star.
But the intrigue of discovering what the heck HD (high definition) brows is, is way too much to resist.
How High?
When I meet Leona Gallagher, owner of Simply Laser, I'm comforted by the fact that she's rocking a killer set of brows herself. I'm feeling good about this. (It's my personal litmus test of a good brow therapist, btw.)
While scrutinising my face, Leona gives me the backstory; created by UK brow queen, Nilam Holmes-Patel (whose clients included Kylie Minogue and Nicole Scherzinger), HD Brows is a seven step brow shaping process that includes all the usual suspects like waxing, tinting and tweezing.
But, instead of just going hell for leather on your brows, the therapist takes into account the seriously individual nature of your brows and produces a shape, colour and style that is particular to your face. No templates, no one-size fits all approach.
Brow-mance
After too many years of over-plucking, I've decided that I like thick brows but not quite Bambi Northwood-Blyth bushy but more natural because I'm lazy low maintenance like that.
Leona agrees, so we get to it. Once the consultation is done, in a couple of swift, deft movements the dye is applied to my eyebrows for five minutes. Using cotton thread and a pencil Leona measures my brows, marking spots where the brow starts, the arch should sit, and the end taper.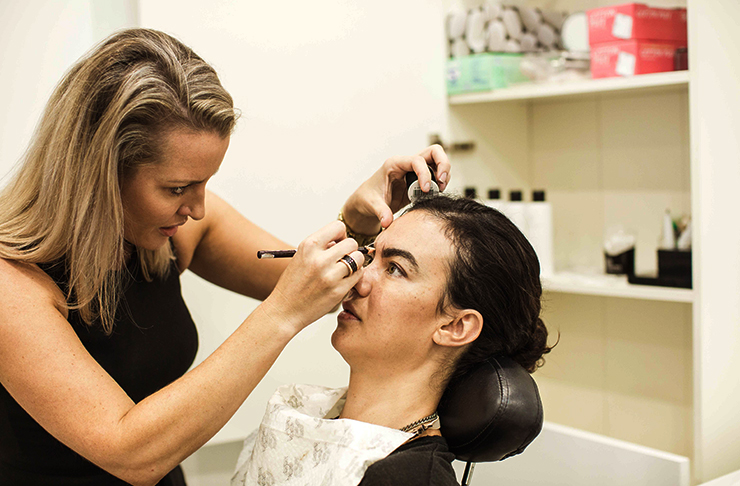 Our photographer is kind enough not to photograph me at either of these stages because I look somewhere between Bert and The Count from Sesame Street. Not what I was going for.
The next step is to wax lightly to get the general shape, before finessing with cotton thread. Threading is the secret behind the definition of this technique because it's easier to create a finer line, there's less damage to your skin, and more finer hairs from above and below the brow are removed.
A quick tweeze, trim, and some pencil to fill in gaps where the hair just won't grow, and I feel like this might be it. After just 45 minutes, could I be in brow nirvana?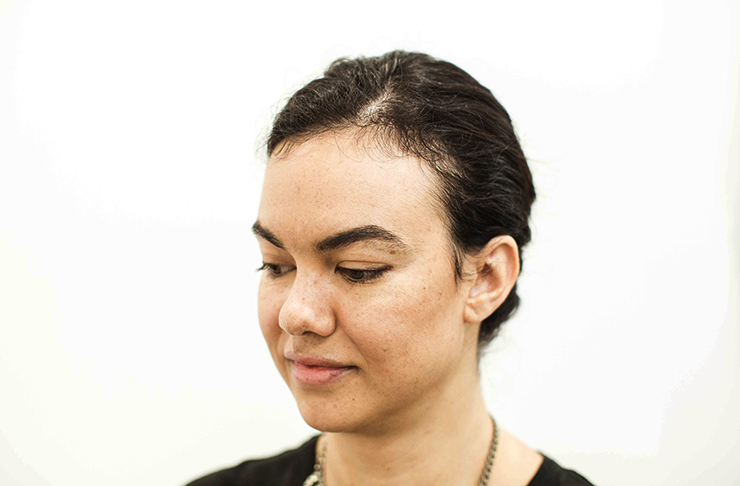 The Verdict
You know when you see yourself with a full face of makeup on if you don't often wear it? I feel a bit strange at first because I'm not used to my brows being so dark, well-defined and prominent. It's kind of intimidating. But I'm feeling good still. I Snapchat a pic to my bestie who says she loves them.
Later, when I apply my makeup and eyebrow pencil for a wedding I'm going to, I fall head-over heels for my new brows. Not only do they look natural, but the shape is clearly right for my face. At $60 a pop, it may be on the splurgier end of my beauty budget but finding a therapist and brow style that works for me is priceless so I'm all in with this beauty trend.