Start salivating because the sweet lords at Ben & Jerry's have just released a new Australia-only flavour and it's so much more than just a tasty treat.
Unfudge Our Future is a limited edition flavour that the ice-cream giant is hoping will tickle the
taste buds of our nation's leaders, urging them to make fossil fuels history.

The launch aligns with the Federal Government's preparation of a history-making economic reboot in the upcoming October Budget, with Ben & Jerry's joining forces with 350.org Australia and the Climate Council to call for investment in a more sustainable and future-facing economy for Australia.
The drool-worthy pint is made up of a combination of chocolate and peanut butter non-dairy ice cream, fudge brownies and peanut butter cookie dough.

Even better, a portion of profits will be going to climate activists 350.org Australia.

But perhaps our favourite bit about the launch of the new flavour? A personalised pint of the Unfudge our Future flavour has been delivered to leaders Scott Morrison, Josh Frydenberg and Angus Taylor, with a request from the ice cream activists to get us out of this sticky situation: "As you plan the new budget for delivery to the nation on 6 October, make fossil fuels history and invest in a fast and fair transition to 100% renewables."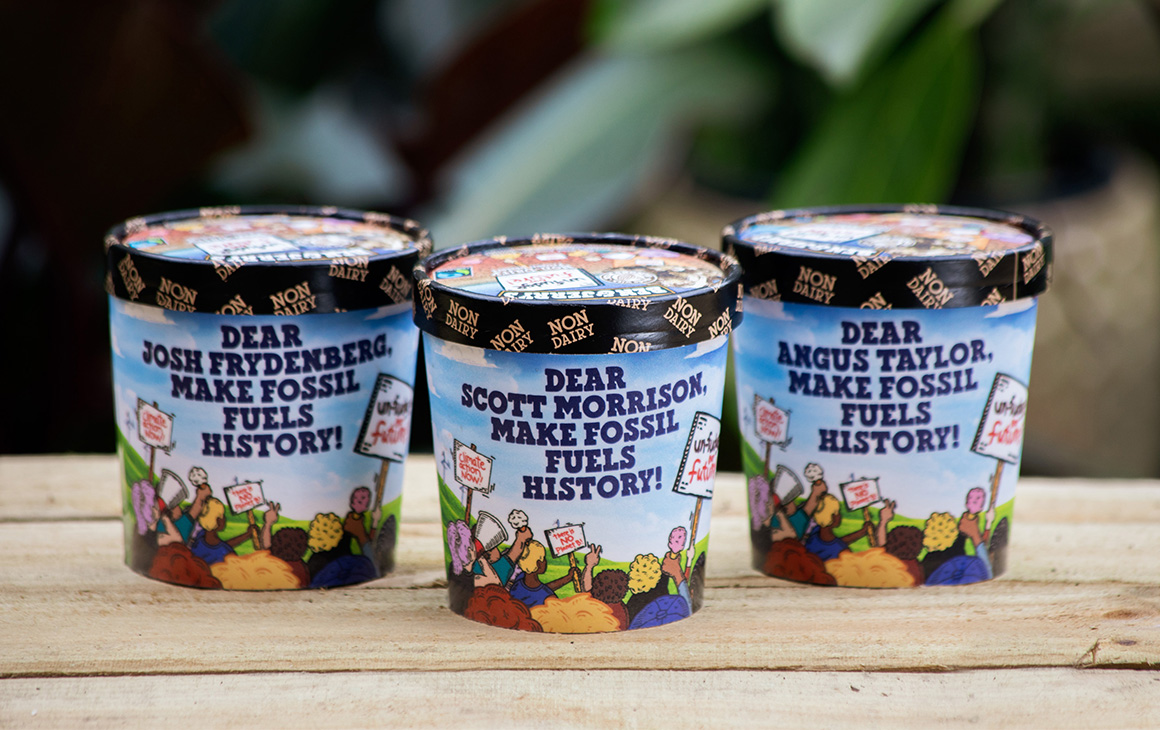 Bert Naber, Marketing Manager, Ben & Jerry's, said, "The government is making critical decisions that will impact Australia and our planet for generations to come. We have an
opportunity to reboot our economy with solutions that deliver a cleaner, more resilient and fairer future for Australians, and we're galvanising fans behind the demand on our leaders to Unfudge our Future via an online tool at benandjerry.com.au/climate."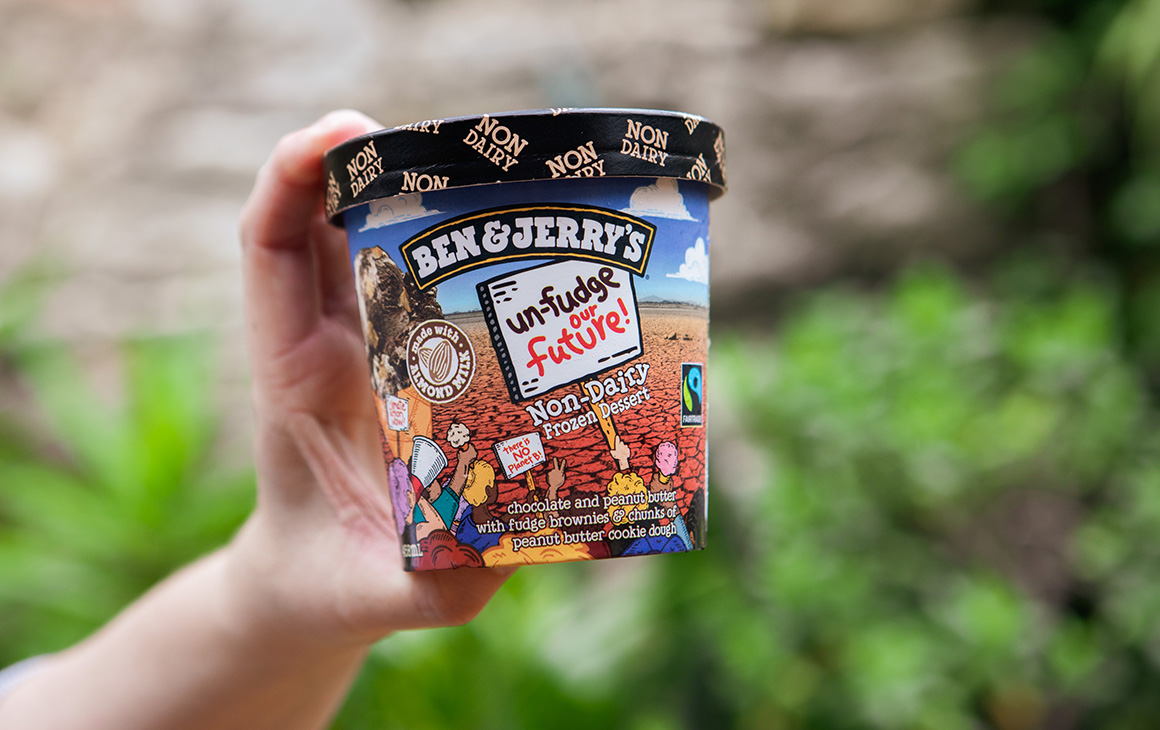 Steph Curley, Ben & Jerry's Impact and Activism Manager added, "Whilst climate change affects us all, it doesn't affect us all equally. Many of our communities are at an increased risk of a warming planet–and we have a responsibility to advocate for a new future. We've seen it's possible to redesign the way we live, with strong community, business and industry support. Now we just need the political will and investment."

Armchair activism never tasted so good!

You can get your hands on the new flavour in Ben & Jerry's scoop stores and your local supermarket.
Image Credit: Ben & Jerry's