There's so much more to the City of Angels than just Venice Beach and the Hollywood Walk of Fame.
From some of the hottest Michelin Star restaurants, to the coolest dive bars, festivals and street vendors, there are endless reasons to love LA. So, to get your trip started, we've put together some of the best Airbnbs for any budget so that you can crack on with your vacay planning.
Read on for the best Airbnbs in Lon Angeles.
The Best Airbnbs for Couples in LA
Rustic Hollywood Hills Space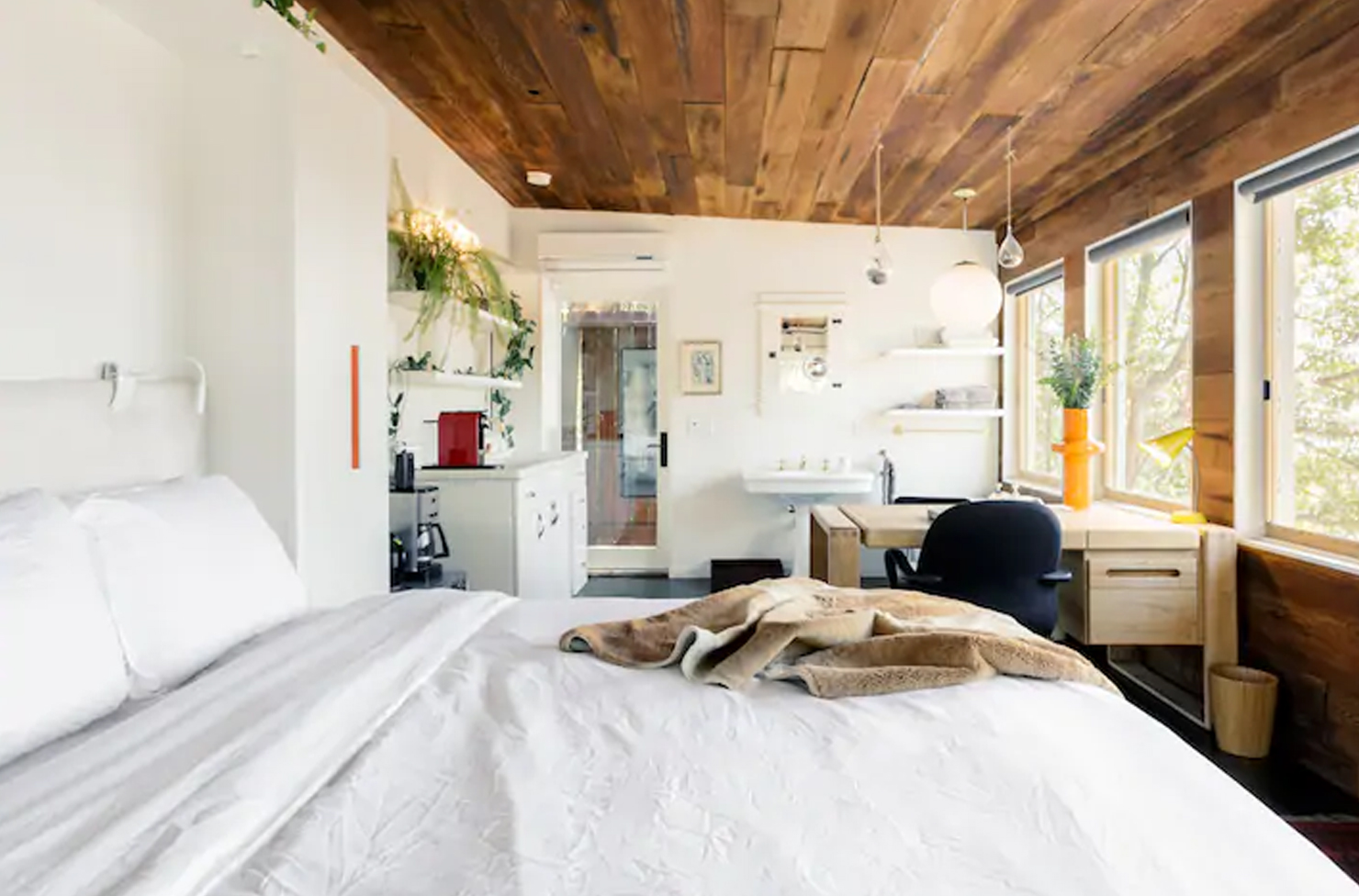 For those lovers looking for a luxe romantic vacay, look no further than this spacious hideaway boasting unparalleled panoramic views from Hollywood to the ocean all from your freestanding bathtub. Listed in Timeout's exclusive 'Best Airbnbs in LA', this property has to be seen to be believed with its luscious surrounding greenery, crisp white walls and superb location close to all the attractions you could ever visit.
The Cosy Hillside Cabin in Silverlake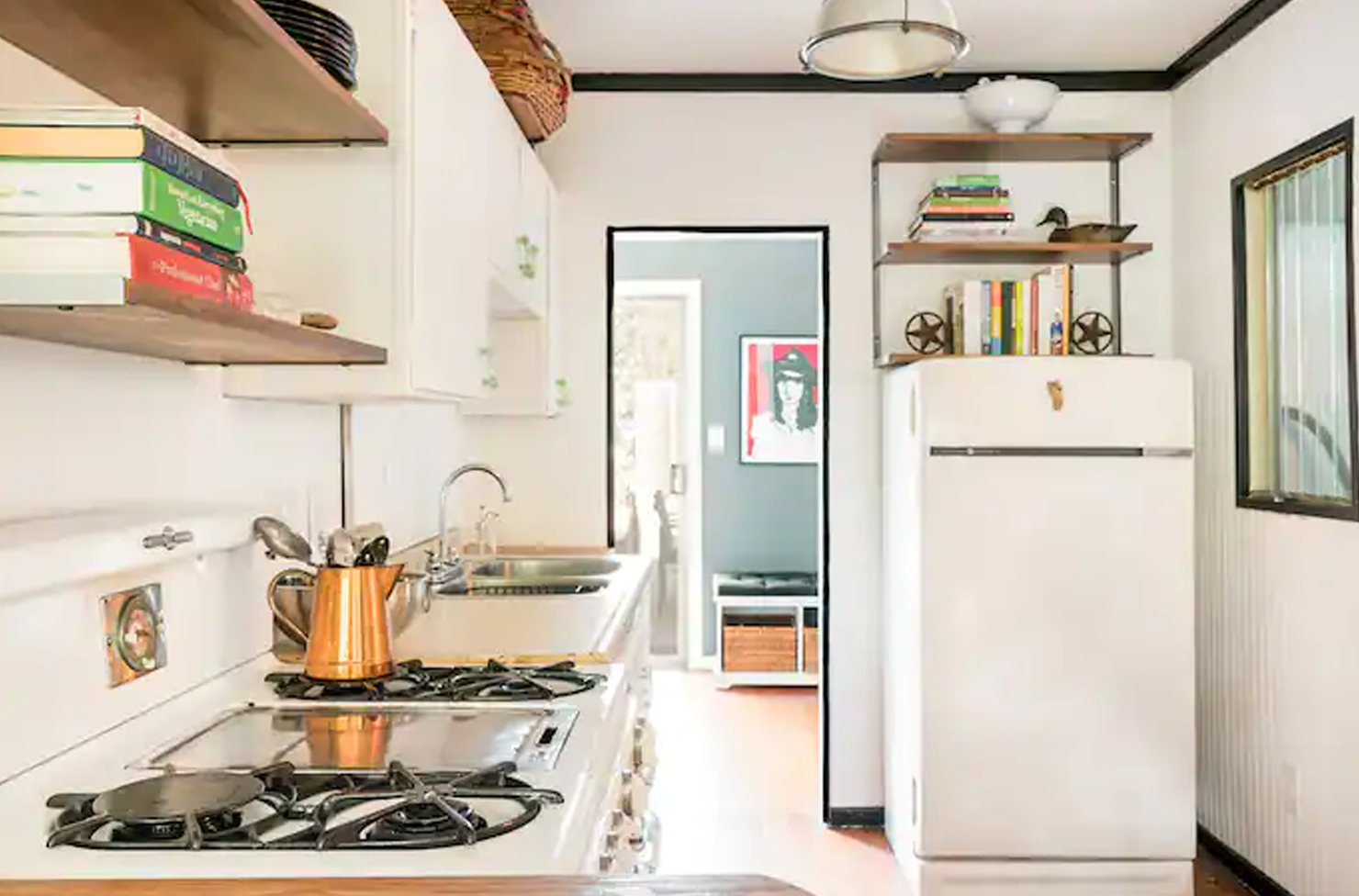 We're suckers for an outdoor fireplace, so when we found this 100-year-old stand alone cabin nestled into the hills, we knew that this was exactly the romantic escape that a travel-deprived couple would dream of. Filled with quirky touches and interiors, you'll feel removed from the rest of the world, whilst only being minutes away from the action of the city.
The Hollywood Hills Loft Guest House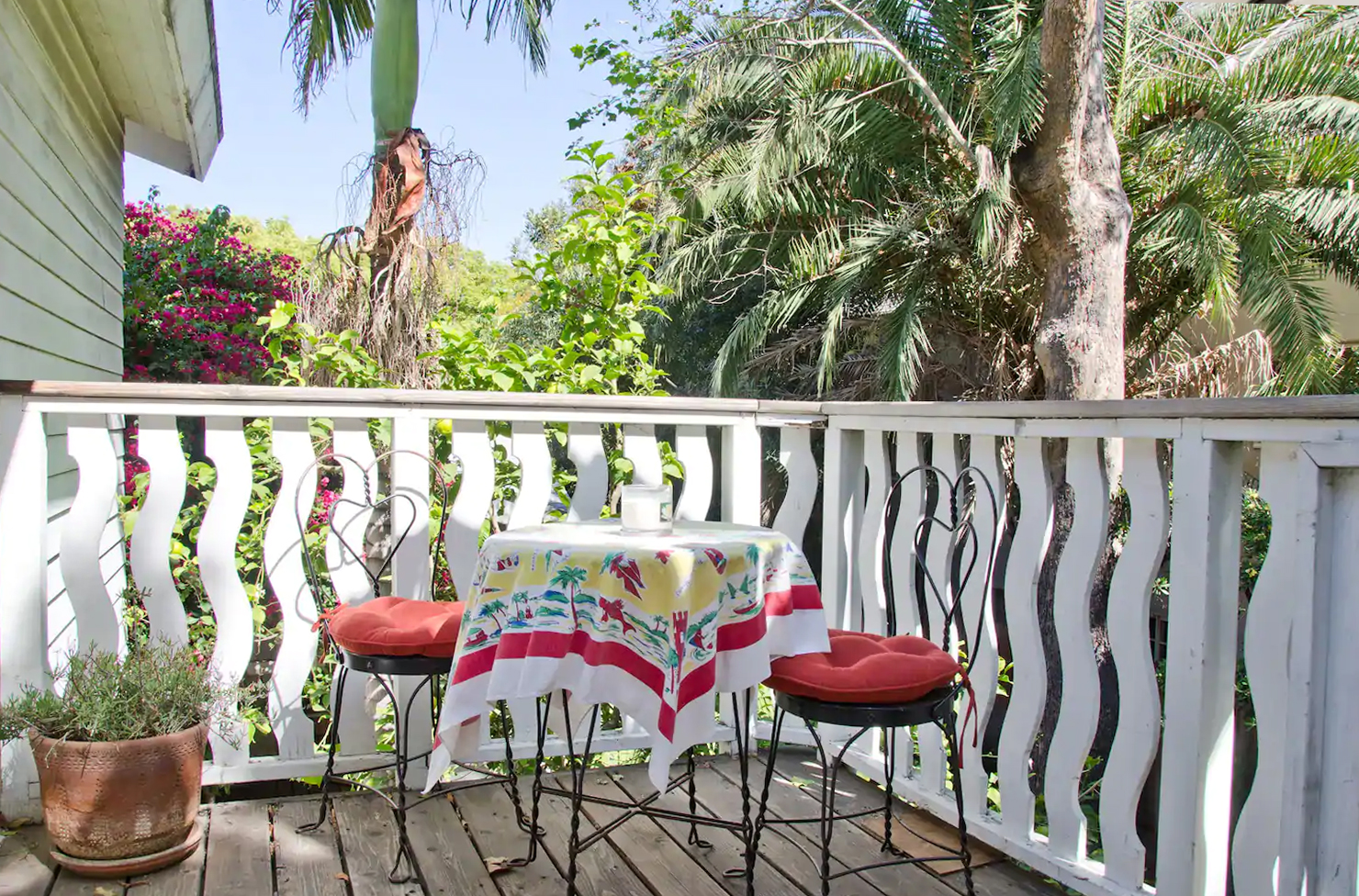 Snuggled directly under the Hollywood sign on the famous Beachwood Canyon Road, you're just a short stroll away from some fabulous markets and restaurants as well as Hollywood and Vine, The Wall of Fame and hardcore trails of Griffiths Park. We love all the cute vintage touches and furnishings of this old school LA pad, and can't get enough of the private alfresco area dreamy for having a post-adventure wine after a massive day of exploring.
The Best Affordable Airbnbs in LA
Art Deco Home In Beverly Hills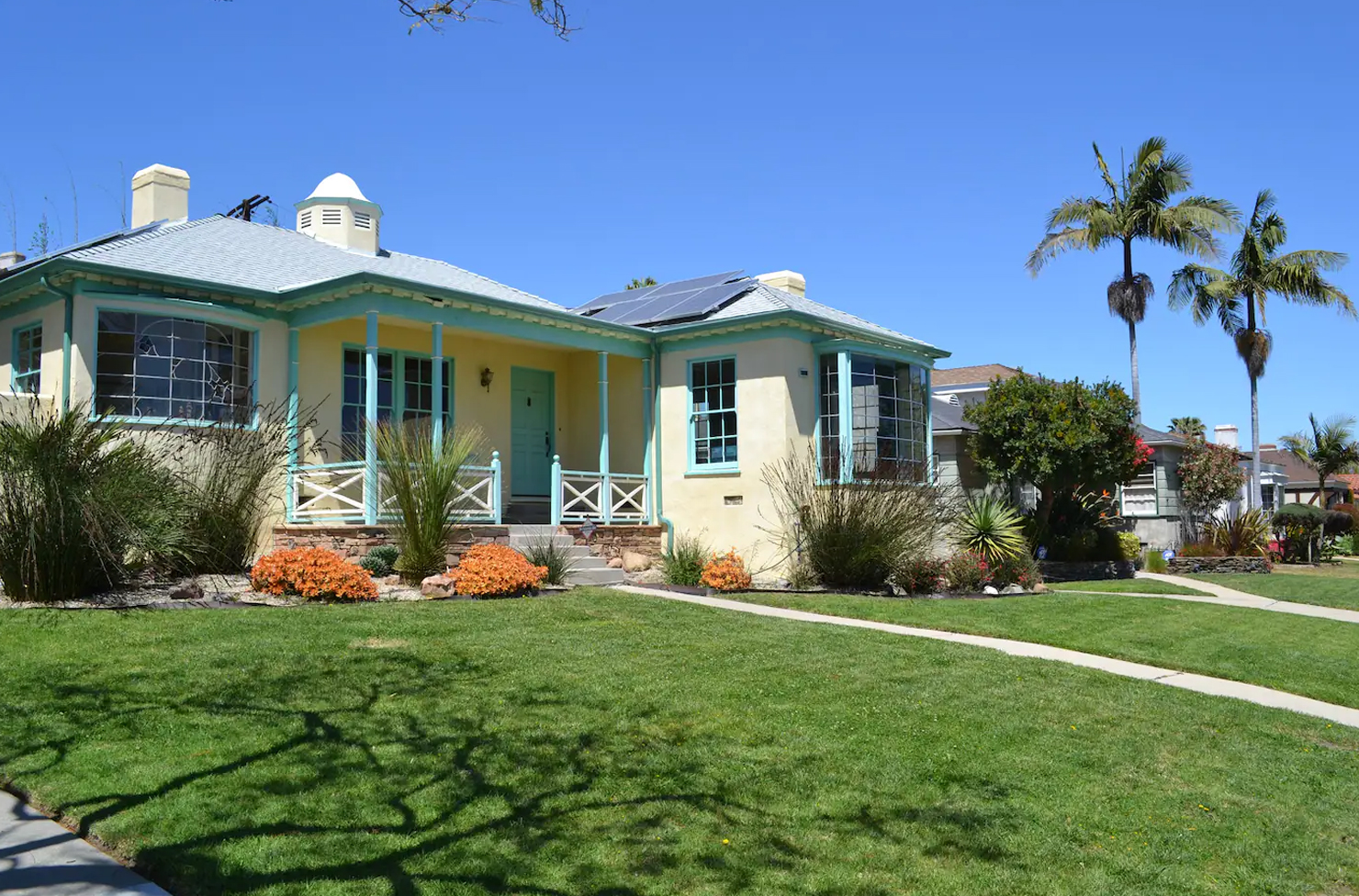 If you're doing LA right, you're not going to be spending too much time back at home - this little cosy home is fabulously located in Beverley Hills with all the practical necessities you could need on holiday. Obviously, if you like capturing dreamy content for the 'gram or TikTok, that blue and yellow is hard to beat. You'll also be paying less than 100 big bucks per night.
Relaxing Guest House with Private Garden Patio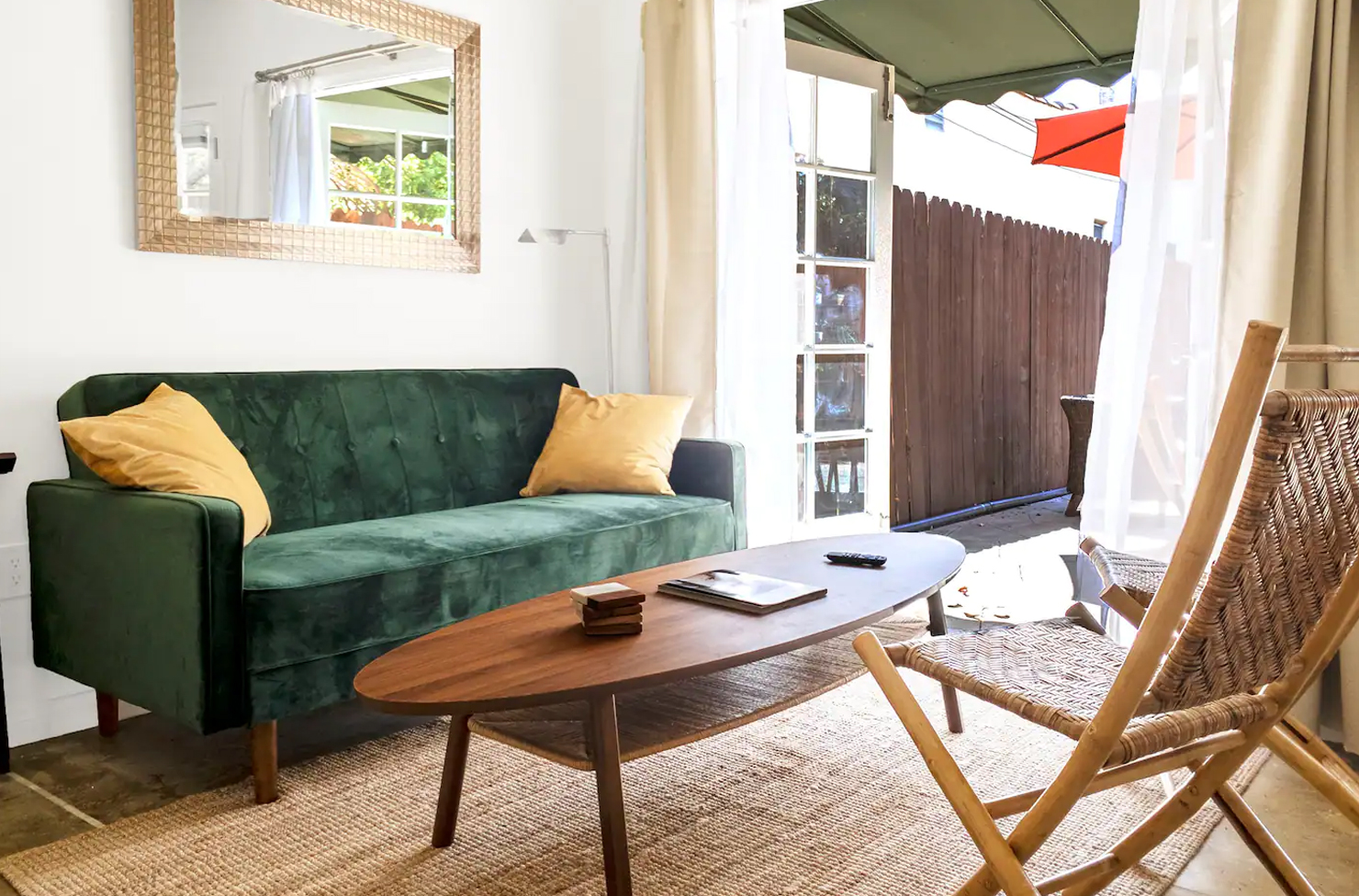 Tucked away in the gorgeous quiet residential neighbourhood just minutes away from Beverly Hills, this airy boho guesthouse is ideal for those who want all of the location without the hefty price tag. With your own private courtyard, and all of the kitchen amenities you'll need, we love the relaxed vibes of this cheeky little studio.
The Best Instagram-Worthy Airbnbs in LA
Venice Beach Guest Studio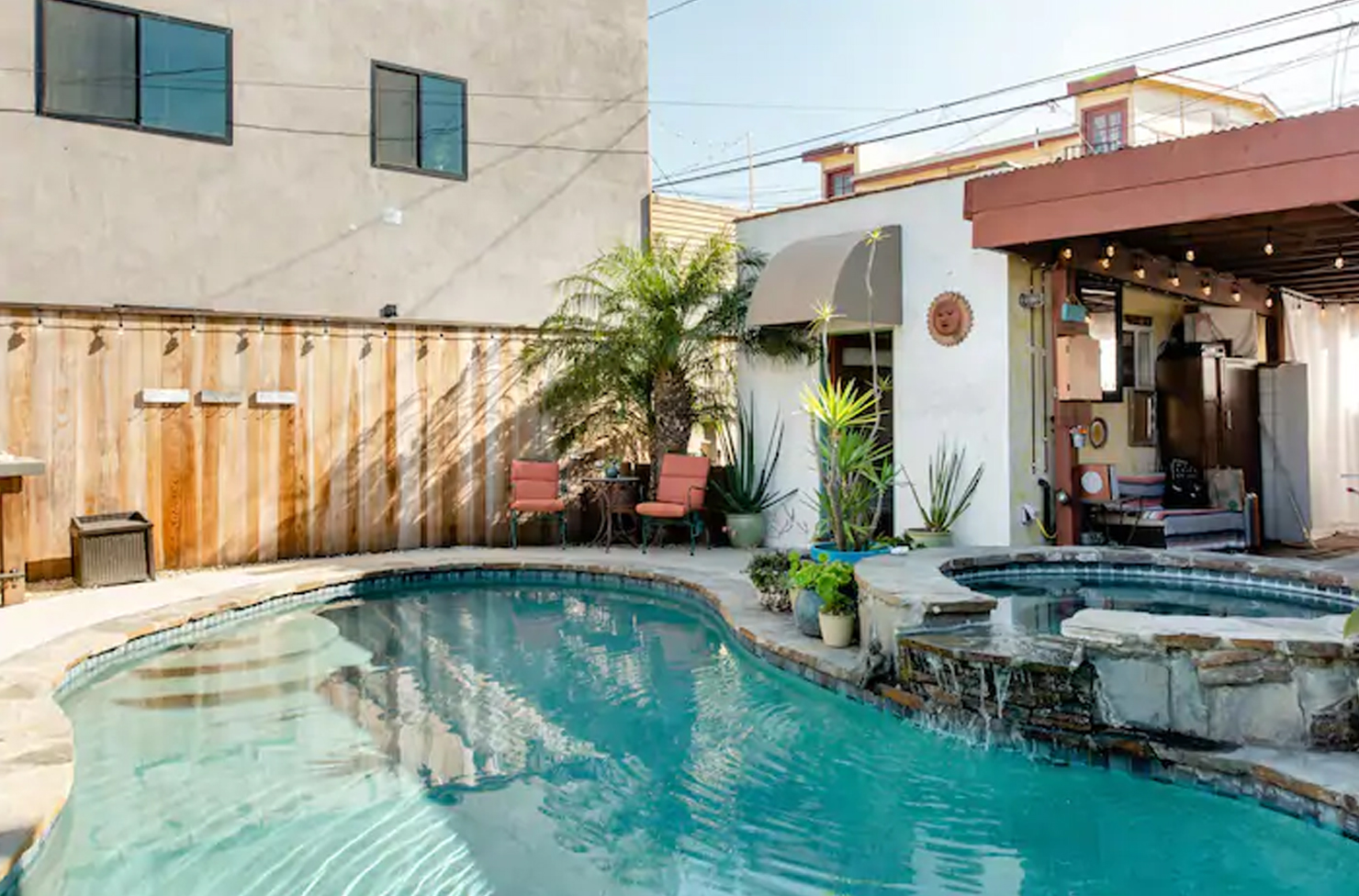 Pool? Tick. Hot tub? Tick. Fire pit? Tick. This Spanish-inspired pool house has all the elements needed for the ultimate LA pool party, and we're here for it. Every corner you turn in this property is filled with quirky little knick knacks, gallery walls and plants climbing from the ceiling, perfect for those impromptu photoshoots with the girls. As the sun goes down, the never ending festoon and fairy lights will turn your space into the ultimate twinkling Summer fiesta.
Private Pool House with Amazing Views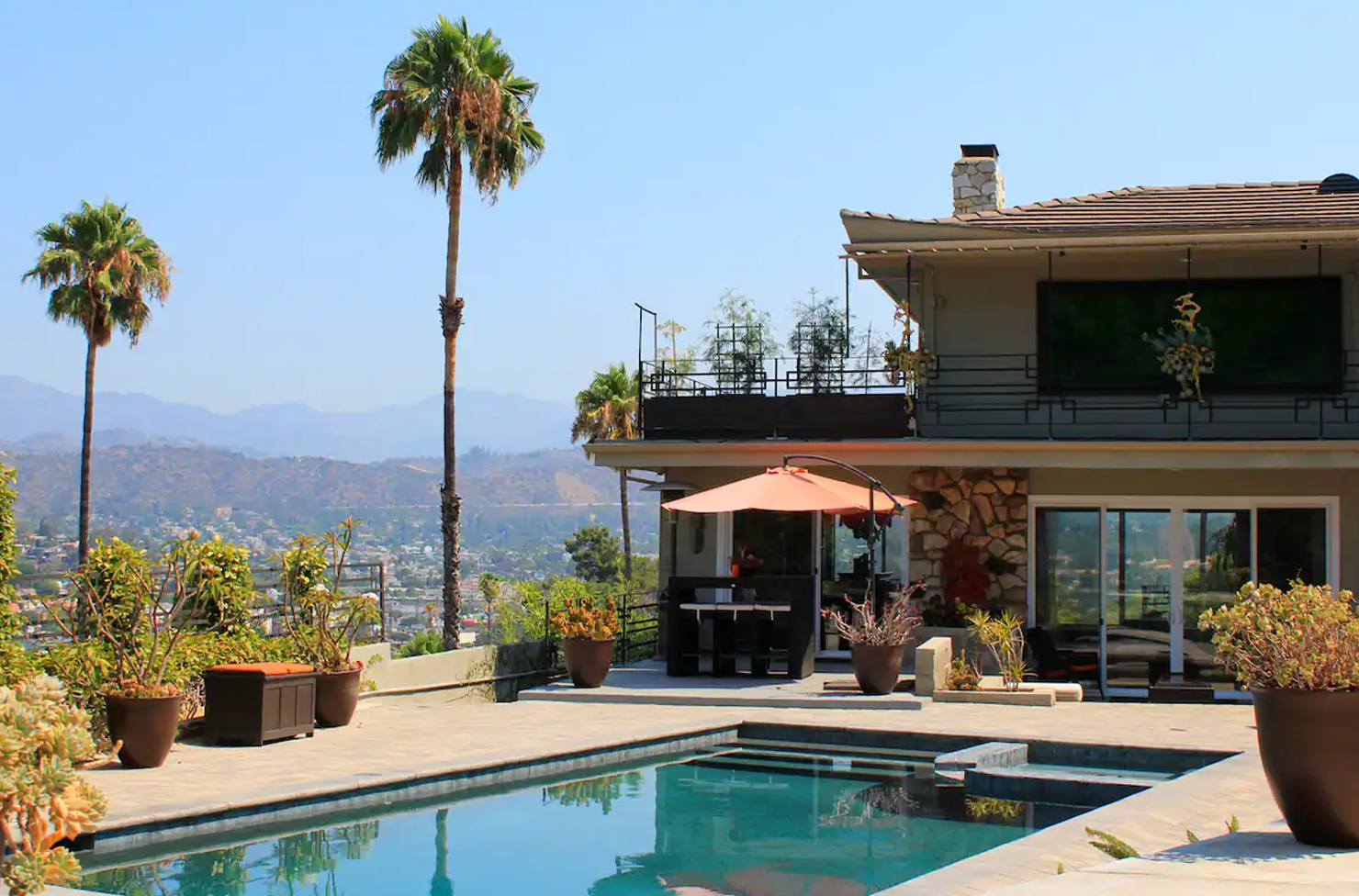 It is all about the sweeping city views from your private pool and spa side deck at this decadent immaculate studio. Central to all the trendy restaurants, bars and markets, you'll never want to leave this place or the ever-changing views from dawn to dusk. These superhosts are determined to make every moment of your trip magical, so be prepared for a bunch of local insights to help you ditch all of the tourist traps.
Private Room in Elegant French Gothic Home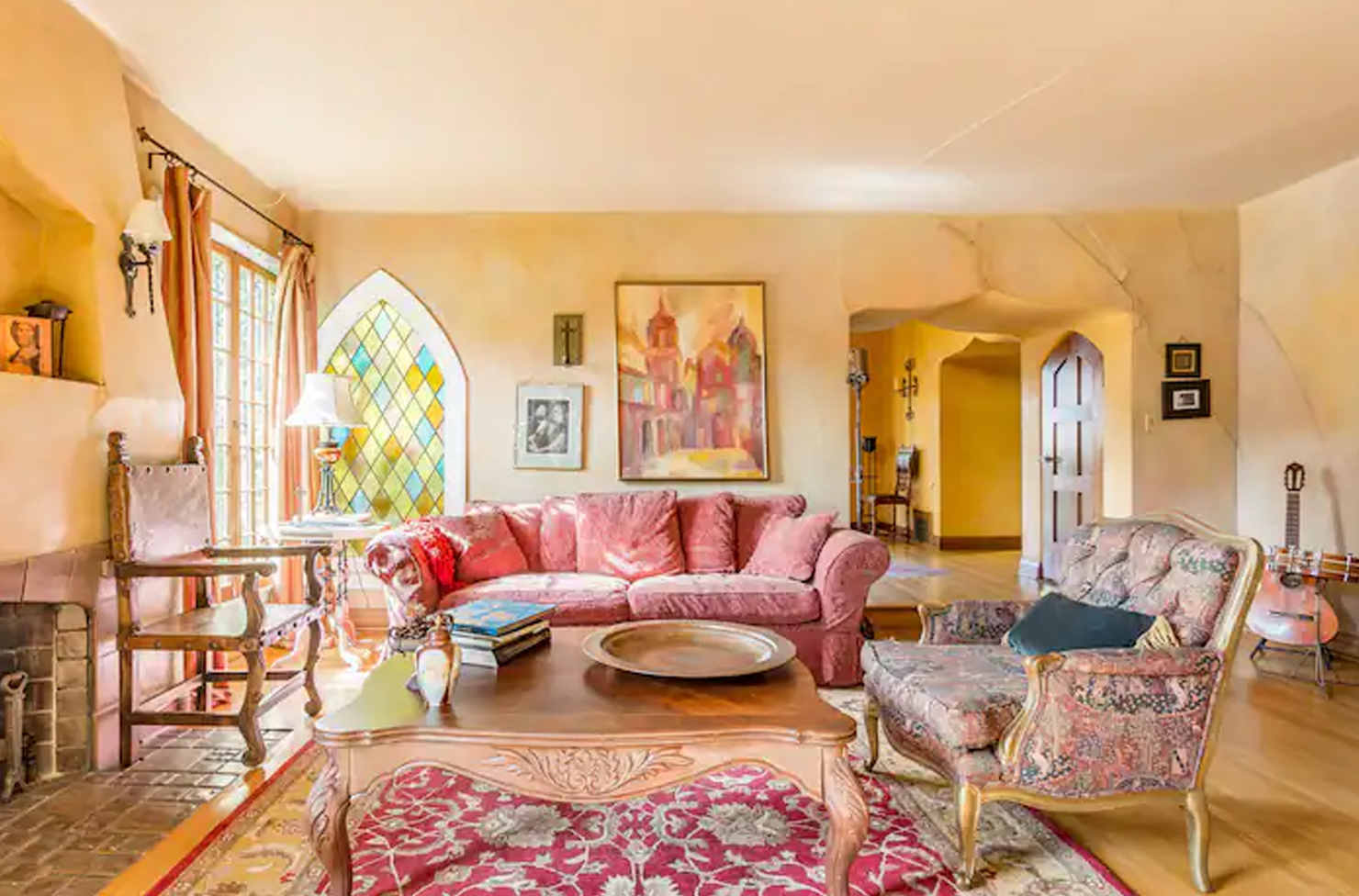 This bright 1925 converted church rectory features some incredible original stained glass windows, antique claw foot bathtub and sweeping chandeliers in most rooms to convert you into another world. You'll love the colourful pops of each room, with all the modern amenities you'd need to make you stay superb without breaking the bank. Your Instagram will be blowing up for sure.
Pirates Of The Caribbean Getaway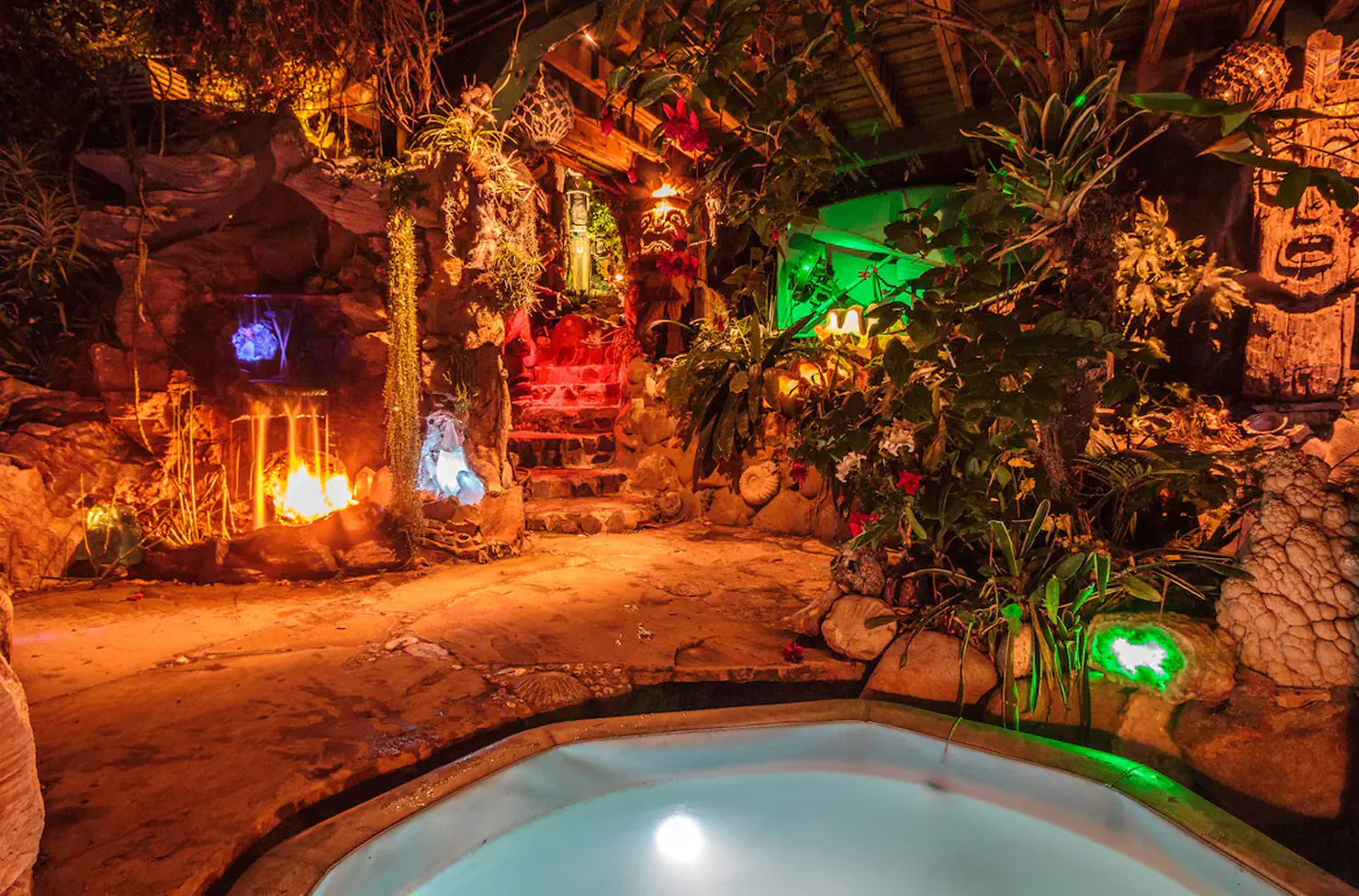 We've definitely saved the most strange but fabulous Airbnb for last, with this outrageously weird and wonderful Pirates of the Caribbean inspired retreat in Topanga. Think tipis, tiki torches, nautical knick knacks and hidden spaces for finding treasure - this place has to be seen to be believed, and is ideal for those imaginative people who never grew up. Used for stacks of films and music videos, you need to book far in advance to lock in your stay, so get cracking.
Spanish Villa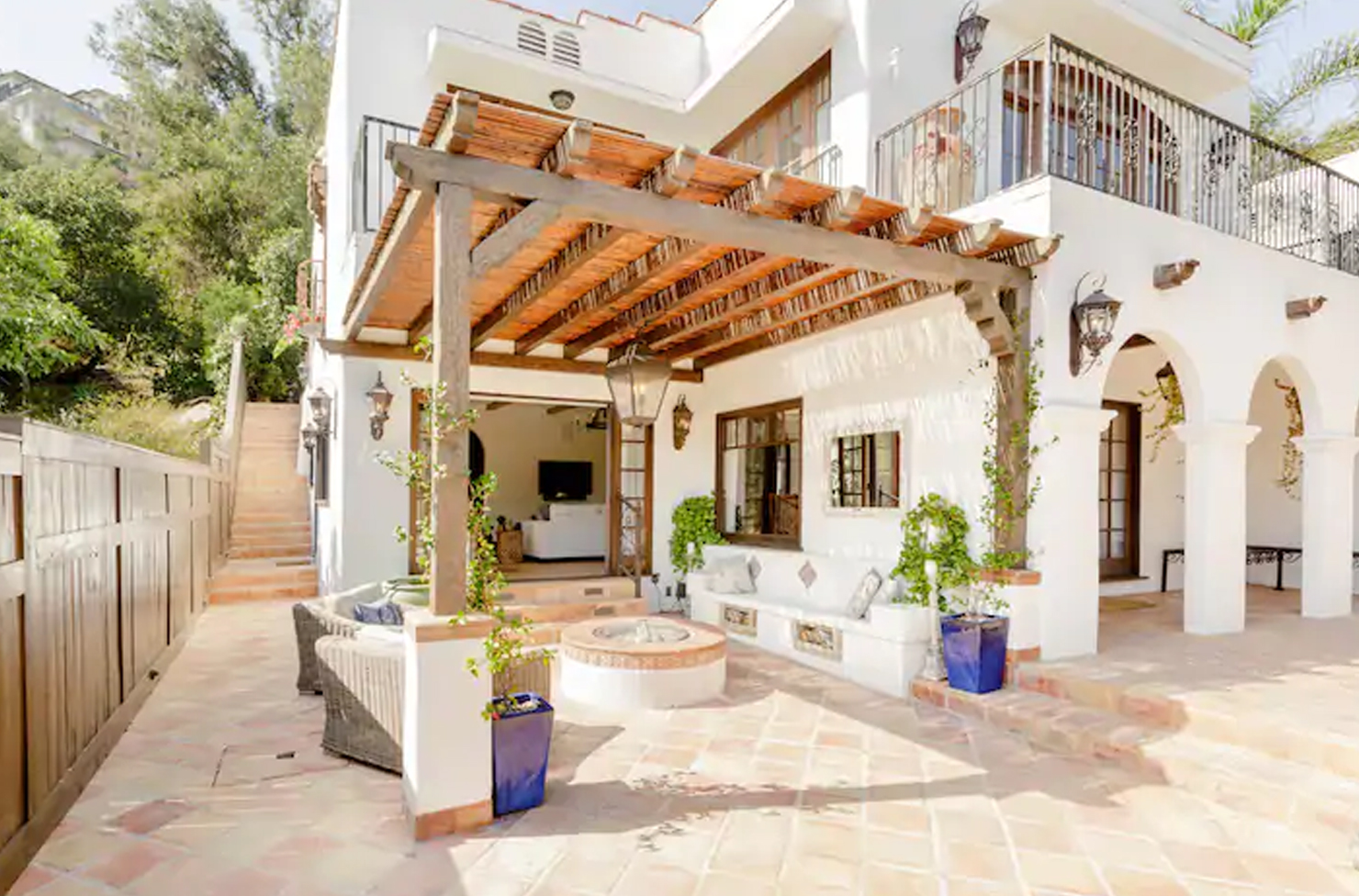 Let us have our Lisa Vanderpump moment. This beautiful villa is made for sipping wine on the 1920s-style patio. From the white oak floors and French doors, to the rain stone shower and gourmet kitchen, no detail has gone unturned. Bearing all the old school charm and space, this LA Airbnb is oddly affordable too (if you share it between you a bunch of your travelling mates).
Check over here for the best hotels in Bali.
Image credit: Airbnb
Editor's note: Urban List editors independently select and write about stuff we love and think you'll like too. Urban List has affiliate partnerships, so we get revenue from your purchase.