For a city the size of what some might consider a small town, Amsterdam has more than its fair share of quality watering holes perfect for your next holiday tipple. Whether you're after natural wines, beers, spirits or you just came for the view, we've rounded up the best bars guaranteed to have you feeling (and drinking) like a local.
So, leave the red light district to the tourists, these are the best bars to hit up the next time you find yourself in Amsterdam, proost!
Pllek
Noord
Pop quiz: did you know Amsterdam had a city beach? Technically they have five and one of them is located conveniently at Pllek. An environmentally conscious restaurant, bar and live music venue, Pllek is the perfect spot for lunch, dinner (with a menu that's 75% vego and of which a good chunk of it is vegan), or just day drinks in the summer, all just a short free ferry ride from Centraal Station. Did we mention it's right on the water with a killer view?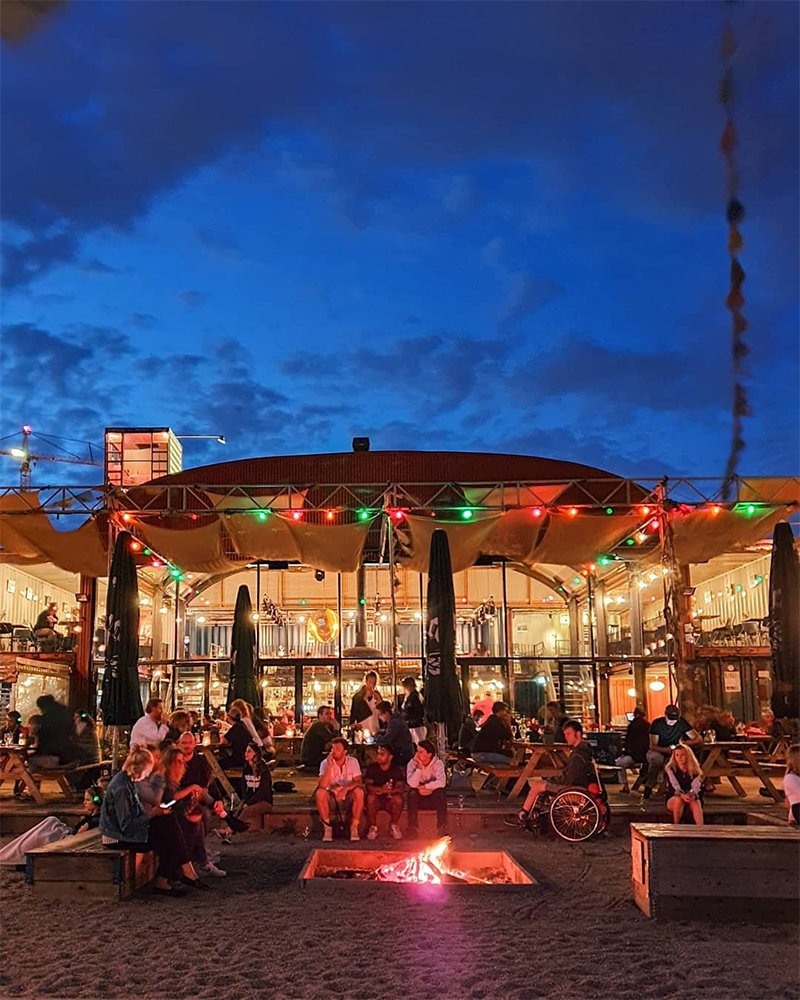 Glou Glou
De Pijp
If natural wines and a cheese board on a terrace in the sun sound like your idea of a good time then you'll fit right in at Glou Glou. A serious contender for the best wine bar in Amsterdam and loved by locals for years, this haunt is nestled in the less busy (read: not as overrun by tourists) part of De Pijp which makes it the ideal spot for spending a lazy afternoon, and should Amsterdam weather be having one of its moments, it's all sorts of cosy or gezellig as the Dutchies say and it's open every night of the week.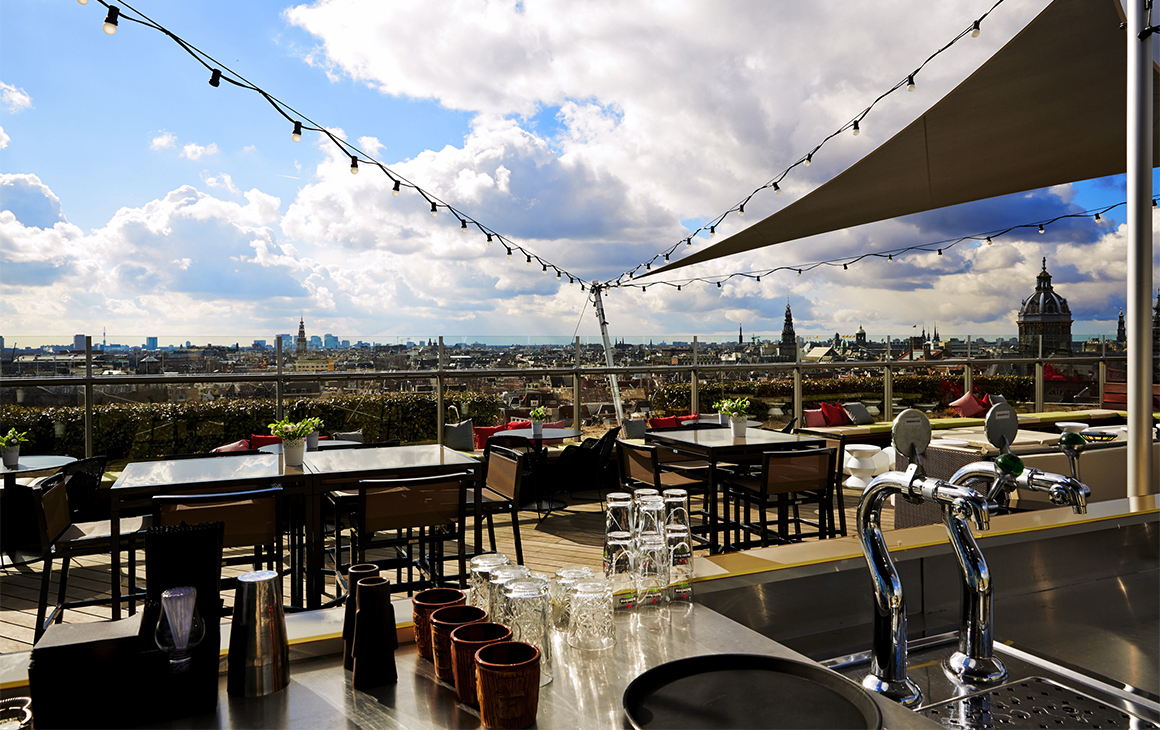 SkyLounge @ DoubleTree Hilton
Centraal Station
If you visit one rooftop bar in Amsterdam, you'll want to make it a good one and the SkyLounge at DoubleTree Hilton offers you one damn impressive panoramic view of the city. There are heaters if it's cold (important), award winning cocktail shakers, DJs and a killer sunset guaranteed—unless it's grey and raining in which case you'll be fine, just order another drink.
Tales And Spirits
Centrum
One of the more "touristy" in this list but with more than every right to be here. Ask an Expat, and quite often even a local, and you'll hear that Amsterdam has woeful customer service. It isn't exactly always true, but it's unfortunately more common than you'd like, but not so at Tales and Spirits. One of the best cocktail bars in the city and one of the best 50 bars in the world, complete with stellar service and top-notch bartenders. Tales and Spirits is an absolute gem in the centre of the city just off a picture-perfect canal, and whether you're after a classic dirty martini or more of a custom creation, you'll find it here.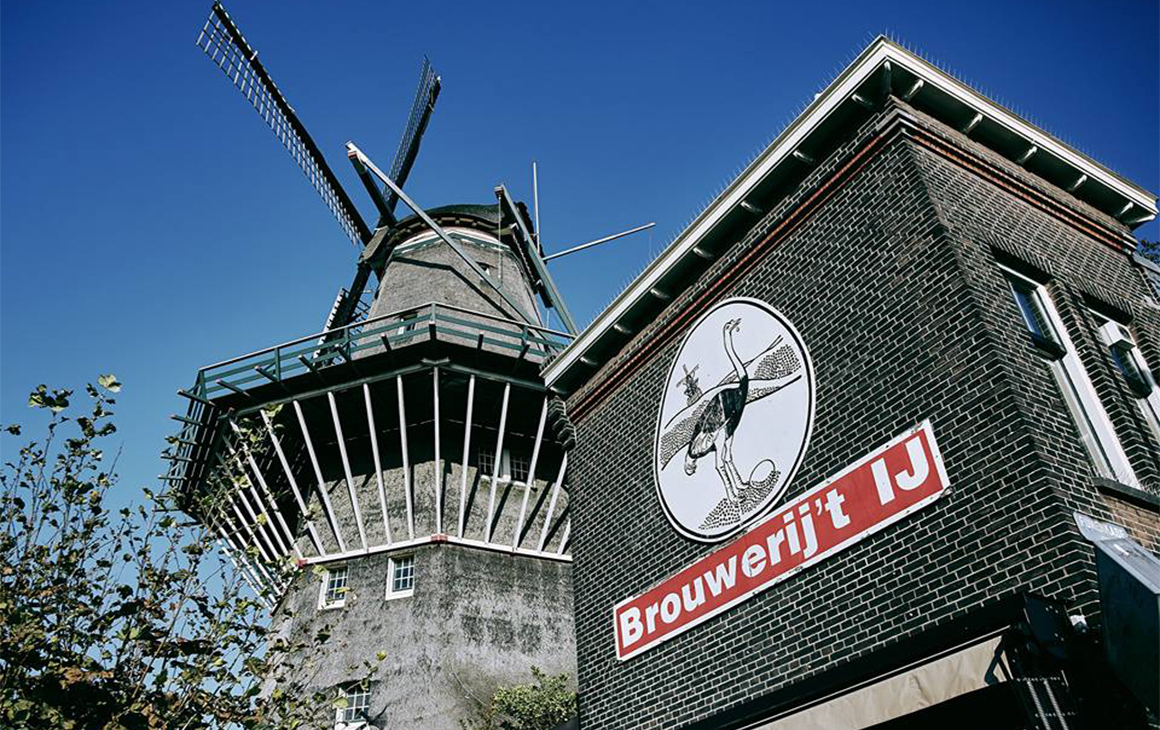 Brouwerij 't IJ
Oost
Bet you didn't realise Amsterdam had quite the craft beer scene, did you? Well luckily now you know and that means you should make a beeline for Brouwerij 't IJ the next time you're in town. Set in a windmill and brewing their own organic blonde and dark beers, we recommend a tasting paddle along with some cheese and cold meats because you're going to be here a while.
Rayleigh And Ramsay
Numerous Locations
Gather round children because you'll want to pay close attention to this one. If you love wine, and you love pushing buttons—stick with me—you're going to want to pay a visit to one of Rayleigh and Ramsay's bespoke locations across Amsterdam. With over 100 wines on offer at this self-proclaimed adult candy store it's the ultimate choose your own adventure situation; just go to the bar, load up your card with euros then peruse the walls of wine, swipe, press and watch your chosen tipple flow from the dispenser. There's also beer, cocktails, coffee and snacks, in other words, this place has everything you need.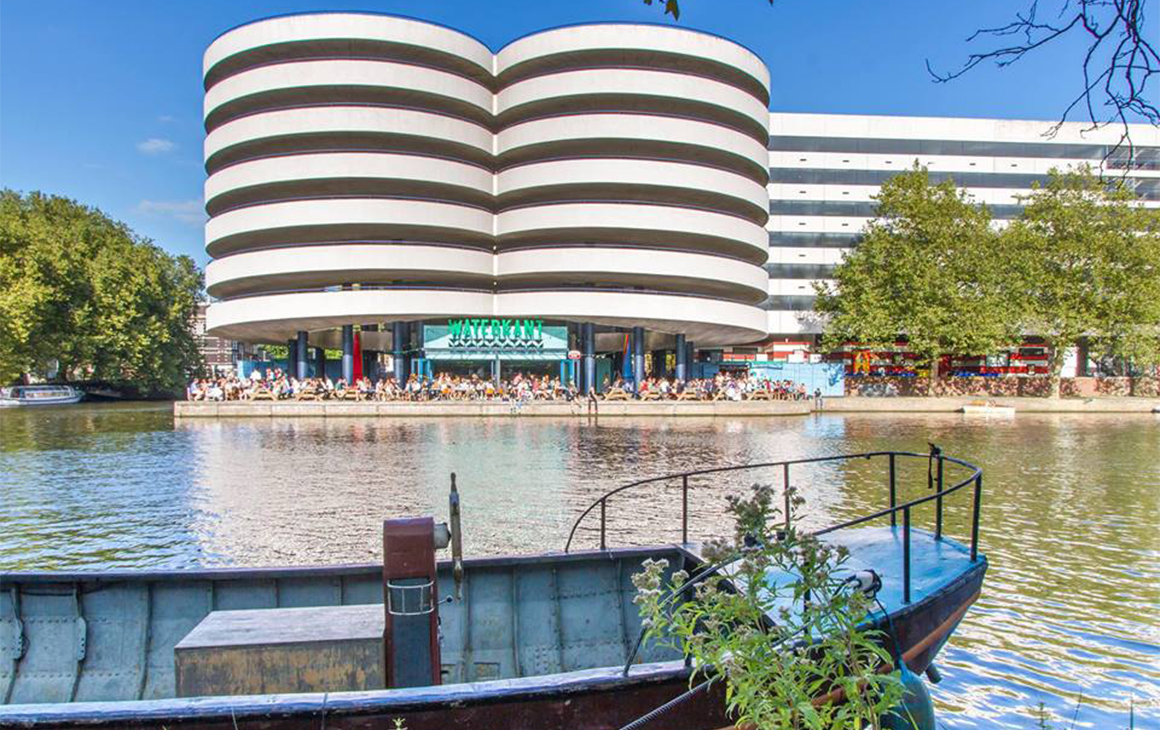 Waterkant
Jordaan
A sunny day in the Dam is best spent at the Waterkant. With a wraparound terrace overlooking a canal, local and international beers on tap, cocktails, and all of the snacks, it can only mean one thing—welcome to your next day drinking sesh. This is the spot to be in the summer months when the sun sets closer to 10pm and the vibe means you don't need to go anywhere else.
Bar Centraal
Oud West
Owned by the same wizards that founded Glou Glou, Bar Centraal is nestled just off the Kinkerstraat in a more suburban part of Amsterdam that's having a red-hot moment right now. Oud West is filled with local gems and behind the crushed velvet curtain at Bar Centraal is no exception. Boasting natural wines and a rotating menu, it doesn't hurt to make a reservation to ensure you get a seat.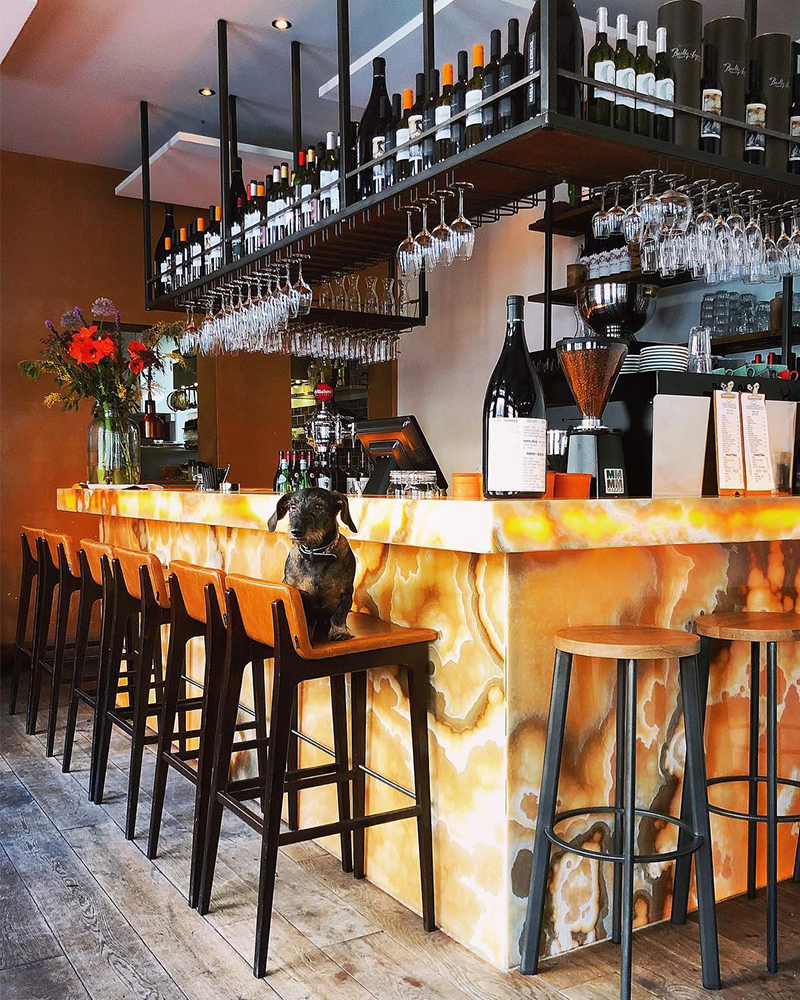 Barrica
Oud West
If you're the one charged with the holiday itinerary planning, you are welcome. You quite literally need a local to tell you about this place it's so off the tourist path—and located on one of the cutest streets in Oud West—meaning you'll want to stay awhile. A wine and tapas bar, Barrica bucks the trend of any Amsterdam service woes and plates up consistently good servings of tapas and drops from across Europe. Hot tip: if you're coming with a group be sure to book, and on the chance that you can't score a table, wander down the block and try your luck at their 'big brother' restaurant Dikke Graaf complete with great wine and a damn good burger.
Be sure to check out these four awesome hoods in Amsterdam.
Image Credit: Daniil Vnoutchkov, Pllek, Hilton, Barrica, Waterkant, Brouwerij 't IJ