Forget being chauffeured around a new city, luxe as it might sound, or spending your holiday underground on the train, never truly finding your bearings. The best way to see a new destination is by bike.
You'll see far more on two wheels than you can on two feet, plus it's a good workout—so dessert is always justified—and you'll probably meet some really great people if you just bite the bullet and book yourself in on a cycling tour in some far-flung land.
Here are the best cycling holidays you should book in now.
Under 30 Experiences
Costa Rica
Fancy biking through some of the most beautiful rainforest in the world and following it up with an incredible waterfall hike? How about some whitewater rafting and canyoning? Yes? Well the guys at Under 30 Experiences hear you and have created the perfect trip in Costa Rica. It's a six-day adventure tour but you'll only be biking one of the days, so it's perfect if you want to dip your toes into the cycling-holiday-waters. This is a serious adventure tour, so if that doesn't sound like you, these guys also offer a less strenuous biking option in Tulum, Mexico.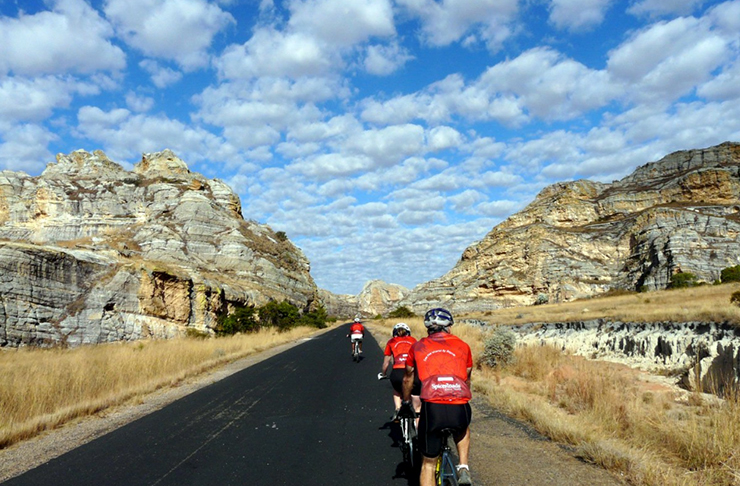 Spice Roads Cycling
Madagascar
Spice Roads Cycling tours cover just about every inch of Asia as well as Europe, Africa and The Middle East. While they insist they've got a tour for everyone, you've got to be prepared to sweat on a Spice Roads tour so wimps need not apply. We've got our eyes on their 15-day bike and hike trip in Madagascar. Spice Roads also does short day tours throughout Asia, just in case you're not ready to spend an entire fortnight biking.
Do It Yourself
New Zealand
Whether you're on a budget or you just don't love tour groups, we've got good news for you. New Zealand's 22 Great Rides, combined with a few of their Heartland Rides, will allow you to bike from the top of New Zealand right to the bottom; with a quick ferry ride between the North and South Island, of course. You can choose to do an easy one hour ride or go the whole hog; check out the guide here. If you want to bike New Zealand but would prefer someone else sort out the details, check out Once Upon A Trip or Adventure South NZ and let them do the hard work for you.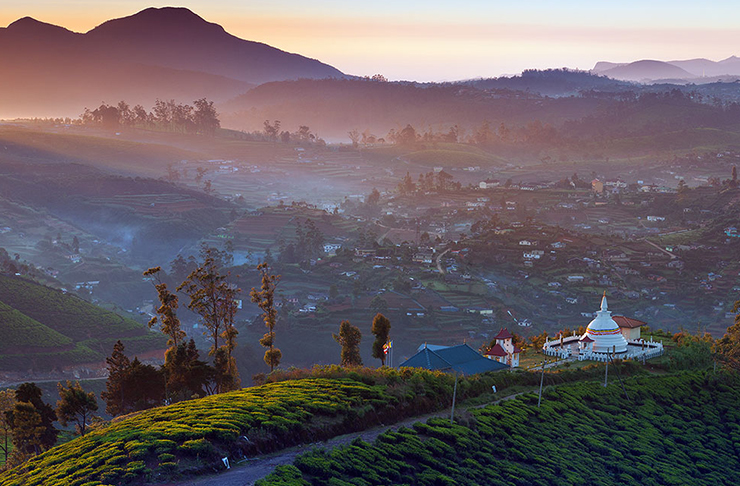 Grasshopper Adventures
Sri Lanka
If you haven't been to Sri Lanka, we're guessing it's probably on your bucket list by now. So why not bike, hike and safari it? On Grasshopper Adventures' nine-day tour you'll bike 285km, but you'll also get to cook up a storm in a cooking class, hike Little Adam's Peak and Sinharaja Rainforest Reserve, and try to spot elephants, leopards, monkeys and more in Yala National Park. These guys also offer e-bikes, in case your quads aren't quite up to the challenge.
DuVine
Almost Anywhere
If you're travelling solo and don't want to be third, fifth or seventh wheeling, then you'll want to take a look at DuVine, a company specialising in tours for the solo traveller. If you've got money to burn, their cycle and sail bike tours in Turkey, Croatia, Greece and France will blow your mind. You'll sleep on a luxury yacht with a dedicated crew by night and explore the country by bike during the day, not to mention the heavenly local food and secluded swimming spots you'll be exploring. For the serious foodies and winos, check out their speciality culinary tours in France and Italy; we dare you not to be at least tempted by the truffle hunting tour in Piedmont, Italy.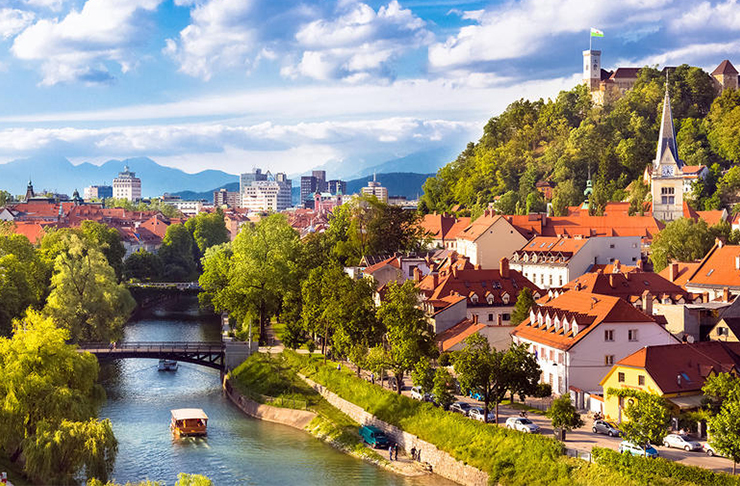 Freedom Treks
Slovenia
Like the sound of DIY but want someone else to cart your bags from one spot to the next? Enter Freedom Treks self-guided tours. They'll give you comprehensive route maps and notes, organise your accommodation and be available for assistance while you're on the road, but the rest is up to you. You can also hire bikes, e-bikes and helmets from them so you don't have to cart your own over on the plane. They offer plenty of tours (including some guided tours), but our top pick is the Slovenia trip which kicks off in the stunning village of Bled and finishes up in Piran. Get ready for waterfalls, lakes, caves, valleys and a few stunning castles.
Trek Travel
California
Bike through Joshua Tree National Park, explore Palm Springs' architecture and check out Palm Canyon with this five day trip from Trek Travel. The entire trip is about 196 kilometres—that's about 38km each day—but don't worry, you'll have plenty of time to lounge by the pool at your hotel and enjoy the delicious eats on offer.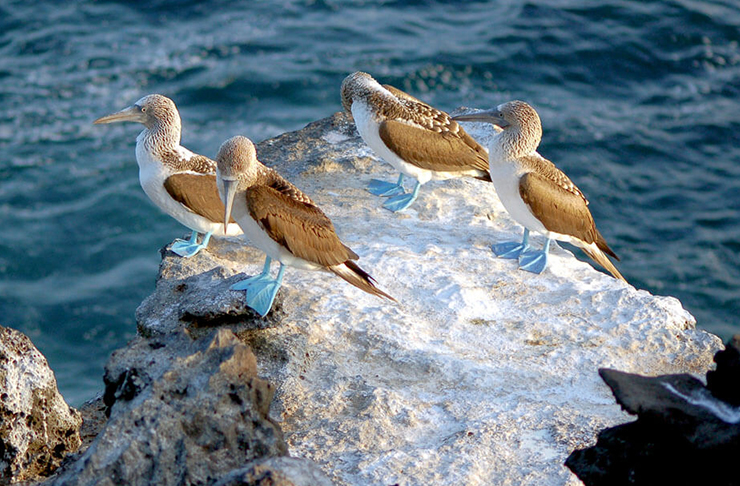 REI Adventures
Galapagos Islands
Ok, we'll admit that biking is a very small part of this 11 day trip to the Galapagos, but the rest of the time you'll be volunteering with Conservation Volunteers International Program, so hear us out. You'll get to explore San Cristobal and Isabela all while helping out with sea turtle and giant tortoise conservation. The biking portion of the trip is only about 16km on day four of the tour, but can you blame us for including it when it's preceded by snorkelling the pristine waters searching for sea turtles while also probably spotting penguins, marine iguanas, whitetip reef sharks and the famous blue-footed boobies?
Fancy walking instead? Here are the best long distance walking holidays around the world.
Image credit: Dmitrii Vaccinium, Spice Roads, Grasshopper Adventures, Freedom Treks and REI Adventures