Whether you're currently in lockdown or wandering free, there's never a bad time for a spot of online browsing. But all that newness can be overwhelming, especially for your bank balance, so sometimes you just need a good recommendation or two. So here's what I've shopped or plan to add to my cart this month.
As always, this list is a mixed bag that's all about spoiling yourself in the name of self-care—like taking time to read a mind-changing book, buying new treasures from planet-friendly businesses and sustainably-minded projects, or just leaning into a bit of well-deserved "you time".
Here are my top picks and tricks to shop right now, each of them great buys under $150.
FLOWERBED NAILS Nail Stickers
From A$AP Rocky to Harry Styles and Billie Eilish, nail art is a major mood right now. Sydney-based project FLOWERBED NAILS launched this month with a drop of simple to use, gender-neutral, vegan, and cruelty-free nail stickers—and I'm obsessed. The first drop of 90s-inspired nail stickers was designed in collaboration with AfterHours and, as far as nail decals go, these are definitely the coolest I've seen. For those of us in lockdown right now, this is the best way to get that pro nail art look at home. Head over here to shop.
Dazie "Your Dads" Oversized Shirt
I've always been a big-time fan of an oversized button-down shirt—so I'm happy to let you know that this classic and comfy wear anywhere, anytime staple is currently trending. My top pick would be the watermelon pink and green hues from Frankie Shop, but for something a little more affordable, I'm loving this candy stripe from Dazie. Shop yours here (it's currently 40% off too!).
Olaplex Hair Perfector No.3
Don't know about you guys, but I am seeing this hair treatment absolutely everywhere at the moment. Beloved by hairdressers and labelled a true miracle product for coloured and damaged hair, it has a lot to live up to. But it is actually that good. Especially if your hair's on the longer side and lockdown has you feeling estranged from your hairdresser right now. Shop here.
D.S. & DURGA Big Sur After Rain Candle
One of my favourite pre-pandemic travel memories is driving up Highway 1 in Northern California, en route to Timber Cove and Sonoma. It's all salty coastline and winding green hills and I can't wait to get back there. This candle from D.S. & DURGA is literally that trip in wax form, and it's my new favourite. Fun fact—D.S. & DURGA also does luxe car fragrances, what a concept. Shop here.
Alex And Trahanas Ceramic Scalloped Plate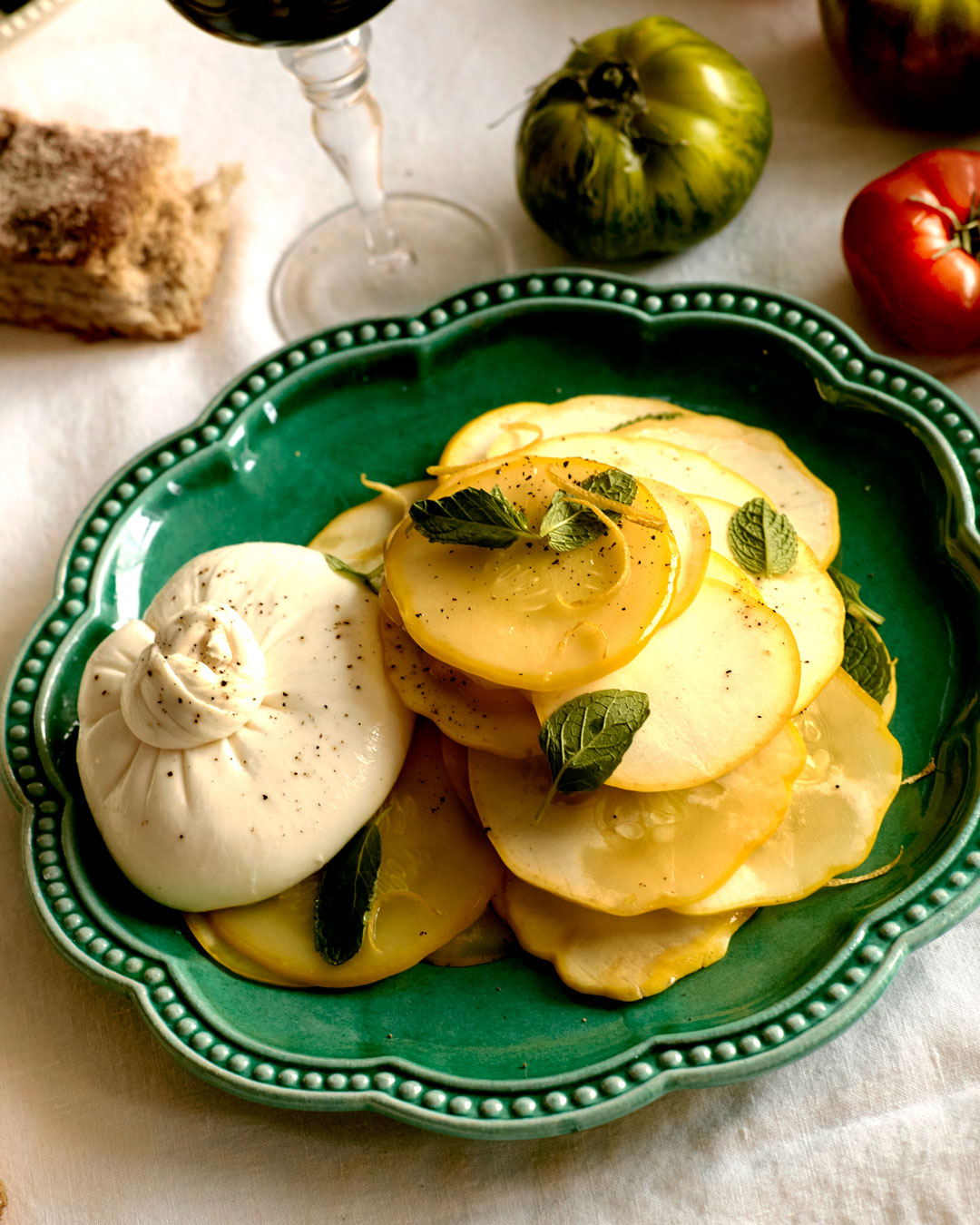 ALEX AND TRAHANAS are all about the enduring essence of the Mediterranean—from knots of creamy burrata to the long lazy afternoons drenched in sun. Their latest drop "Festa della Pasta" goes deep on the "nostalgia of delicious food devoured on coastal Mediterranean holidays", namely pasta, of course. I love this stunning sea-green plate, which has been hand-painted and made in Puglia. Shop here.
Goldfield & Banks Discovery Sample Collection
While some iconic commercial perfumes will always have a place in my heart (Marc Jacobs Daisy, anyone?), the world of fragrance has become a whole lot more exciting in recent years with indie brands aplenty and scents that go well beyond just "pretty" and "sexy". Goldfield & Banks is a first-of-its-kind line dedicated to the intoxicating aromas of the Australian environment. French-Belgian perfumer and founder Dimitri Webb combines experience working with the likes of Tom Ford, Cartier, and Narciso Rodriguez with his own awe of the Aussie landscape to beautiful effect. This eight-piece sampler box is an awesome way to work your way through the collection before investing—I'm currently stuck between "Pacific Rock Moss" and "Wood Infusion". Shop here.
Bed Threads 100% Linen Waffle Bath Towel
If you've been searching for those super spacious "bath sheet" sized bath towels to add a little luxury to your bathroom, this 100% French flax linen towel from Bed Threads is for you. I'm all about the five-star vibes at home and this beauty, in a deep olive green, is absolutely one of those no-regrets purchases. Shop here.
La Neige Gummy Bear Lip Glowy Balm
Another beauty product getting a tonne of well-deserved hype this month is La Neige's new gummy bear-flavoured lip balm. It's an extension of the K-Beauty brand's super-popular lip sleeping mask, hovering somewhere between shiny lip gloss and nourishing lip balm. My verdict? It's got the nostalgia of the blueberry-flavoured Lip Smacker, the sheen of a Lancôme Juicy Tube, but the moisture of a deeply nourishing lip treatment. It sold out online fast, but you can check out the other flavours or hop on the waitlist here.
adidas Originals X Marimekko Track Jacket
Everyone's doing activewear these days, and as of June 2021, iconic Finnish lifestyle brand Marimekko has joined in too. Best known for stunning glassware and pop-bright prints that pretty much defined the 60s, they've buddied up with adidas Originals for a limited capsule. Made from Primegreen recycled shell, this jacket will add a punch to your standard black or grey workout look. Shop here.
Summer Fridays Pool Time Glowing Body Oil
Sitting in your hoodie dreaming of summer holidays? Same. This brand-new shimmery body oil from cult brand Summer Fridays will help whisk you off to December beach days with its smooth almond, coconut, and vanilla scent. Shop here.
Five By Flynn Juan Les Pins Shirt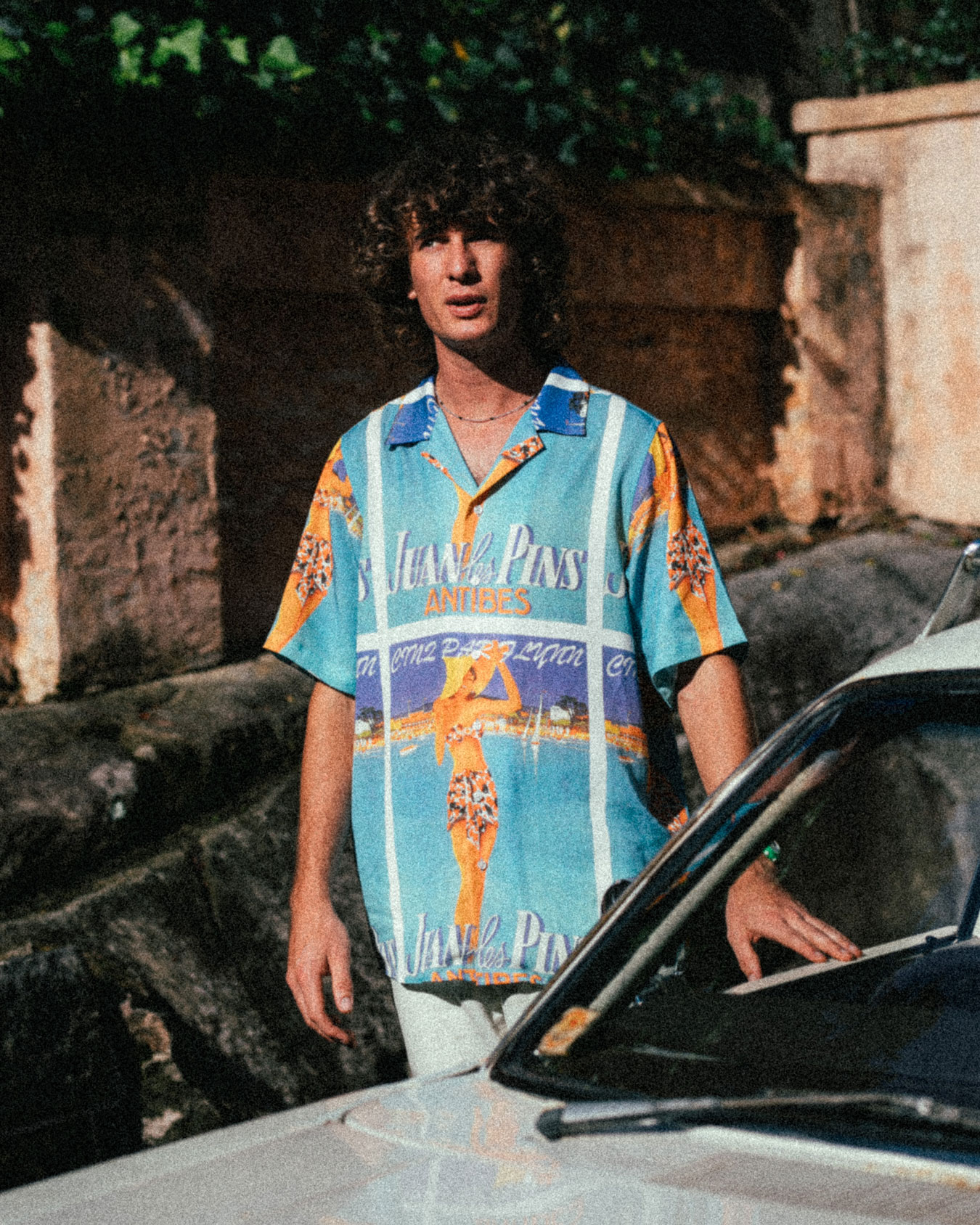 Also channelling the summer I'm hanging out for right now is this party shirt from a brand-new Sydney label called Five by Flynn. The first drop is "inspired by the summer that could never be" and a town and health spa on the Côte d'Azur, and yes, I will be wearing this look until we can travel to France again. Shop here.
Now, check out the best online sales to shop this week.
Design credit: Dom Lonsdale
Editor's note: Urban List editors independently select and write about stuff we love and think you'll like too. Urban List has affiliate partnerships, so we get revenue from your purchase.