Start packing the nylon and get ready to cast a line, we've stumbled across the best camping spots in Australia with a mega view to boot.
Now don't expect WiFi, room service, or cute chocolates left on your pillows; but do expect early morning swims, no crowds, the sunrise from your tent, mountain scenes and the good ol' Aussie outback.
Before you start your adventuring, you'll want to nab a few camping essentials. Our favourite picks are below:
Now that you're packed and good to go, read on for the best camping spots in Australia.
The Best Camping Spots In South Australia
Ocean Beach
Coorong National Park
You'll find this brilliant campsite with a view just an hour outside of Adelaide. There are 16 designated beach camping spots perfect for two-person tents or swags. Here, your eyes will get to take in endless beach serenity and at night, you'll be treated to a blanket of stars above.
The Best Camping Spots In NSW
Mungo National Park
Willandra Lakes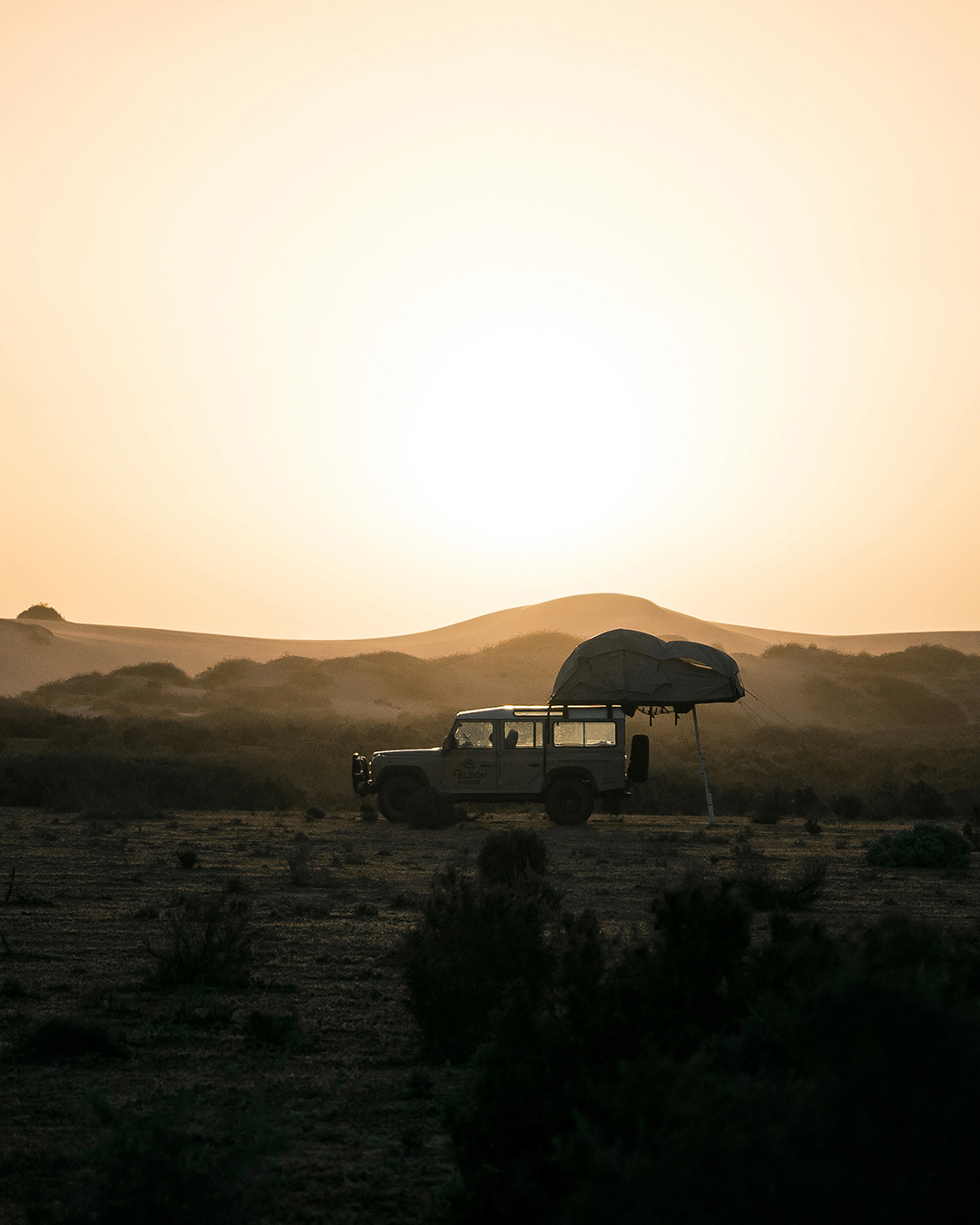 If camping on a type of landscape that can only be likened to another planet is hot on your camping agenda, look no further than Mungo National Park. This UNESCO World Heritage-listed park is located in the heart of Willandra Lakes in South-West NSW and is known for seriously significant archaeological discoveries, dry lakes, sand dunes, nature trails and breathtaking stargazing sites so, in other words, it's camping heaven. Main Campground or Belah Campground will give you endless desert savannahs.
Delicate Campground
Crescent Head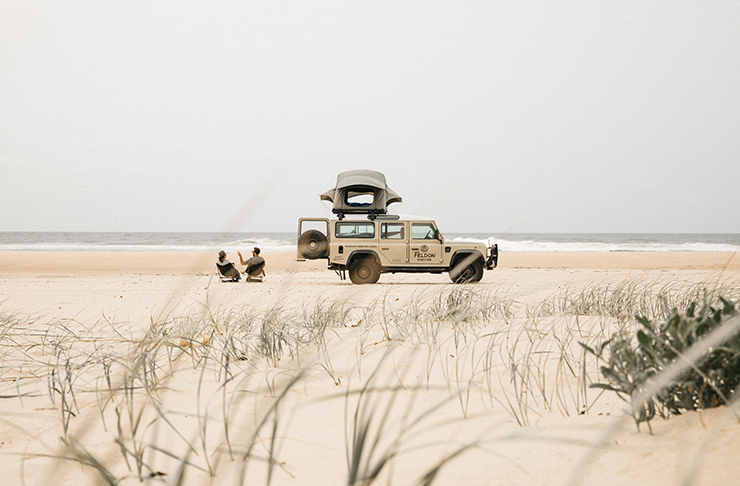 Beach camping, it's prime wheel estate. For sunrise breakfasts, the sound of waves crashing and constant sand between your toes, you've got to pitch a tent at Crescent Head's Delicate Campground. Located within Goolawah Regional Park, this back-to-basics campground is for those of you keen to rough it, in other words, it's pretty remote and you'll want to come packed and prepared. What makes this campsite with a view even better is that it's actually dog friendly too!
Main Range
Kosciuszko National Park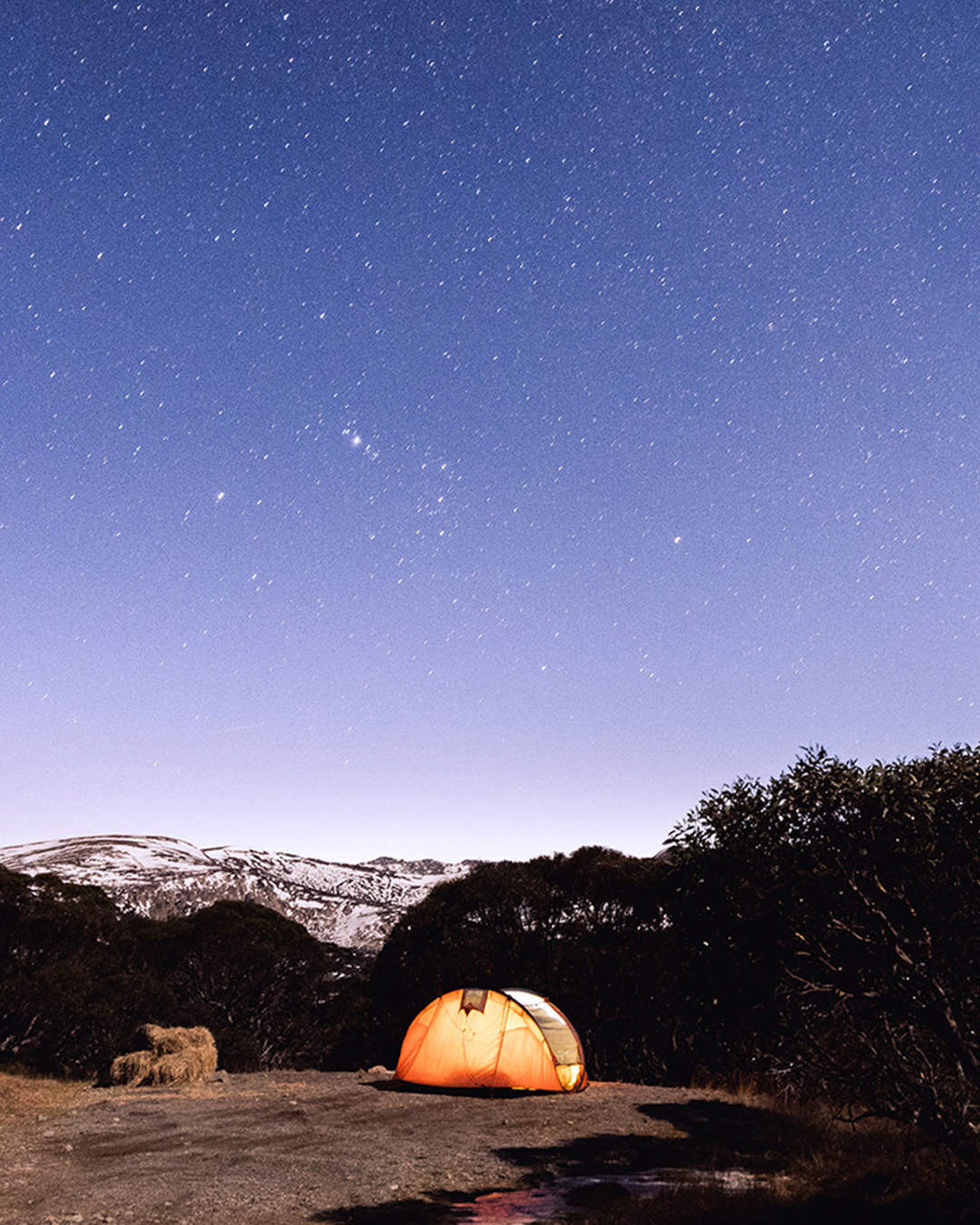 If you're bold enough to lace up and take on Kosciuszko National Park's Main Range Track Loop well, spoiler alert—you're in for all the glacial scenery (all protected by the UNESCO Biosphere Reserve). This stunning hiking trail will lead you across the iconic Snowy River, Hedley Tarn, Blue Lake, and wildflower meadows during summer. It'll also take you to the top of Australia along the main range of Mount Kosciuszko where you'll score views of the Aussie Alps at pretty much every direction you turn and there's plenty of scenic camping spots along the way.
The Best Camping Spots In Queensland
Great Sandy National Park
K'gari (Fraser Island)
If heaven was a place on earth, let's just say it most definitely looks like camping beachfront on K'gari's Great Sandy National Park. Before you set up shop here, you'll need to get around to purchasing a camping permit (which can be made up to six months in advance). Take note of the different camping zones here, there's eastern and western beach camping but if you ask us, the island's eastern zone at Waddy Point area should be your go-to.
Bartle Frere Trail
Wooroonooran National Park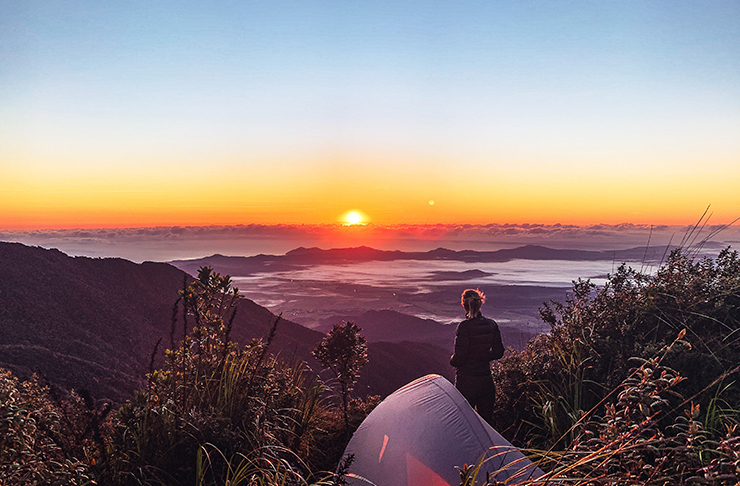 Along the stunning Bartle Frere Trail in Wooroonooran National Park you'll find four different campsites but when you want a site that rakes in all the views too, hit the Eastern Summit camp. This stellar location can only be reached by foot but sits in an open area with all the open space and scenes of Innisfail—so the hike is really worth it.
The Best Camping Spots In Victoria
Falls To Hotham Trek
Alpine National Park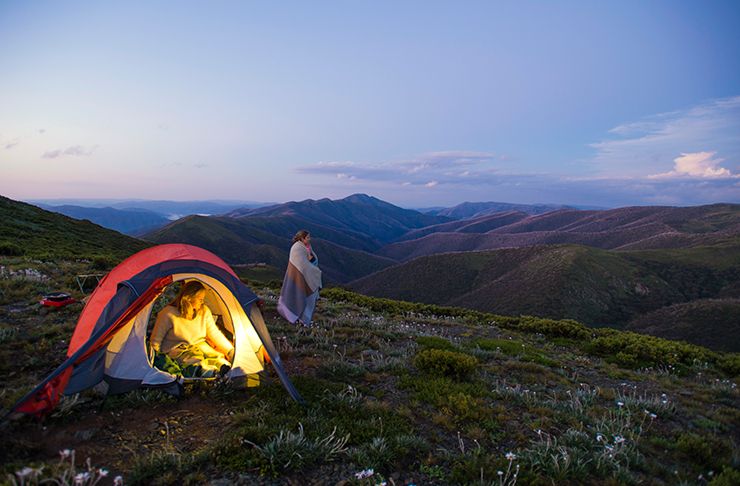 For rugged camping with a view like no other, strap yourselves in for the sites at the Falls to Hotham Trek in Alpine National Park. This three-day hike is packed to the rafters with snow gum woodlands, snow grass plains, rocky summits, and historic huts so let's just say while your legs will be doing most of the work, your eyes will be busy taking in some pretty majestic views too. There are two campsites on this crossing, Cope Hut Camping Area and Dibbins Hut, each with five sites on tent platforms. Set yourself up and get excited for the glorious light set to spotlight the incredible landscape in the morning.
Lake Catani
Mount Buffalo National Park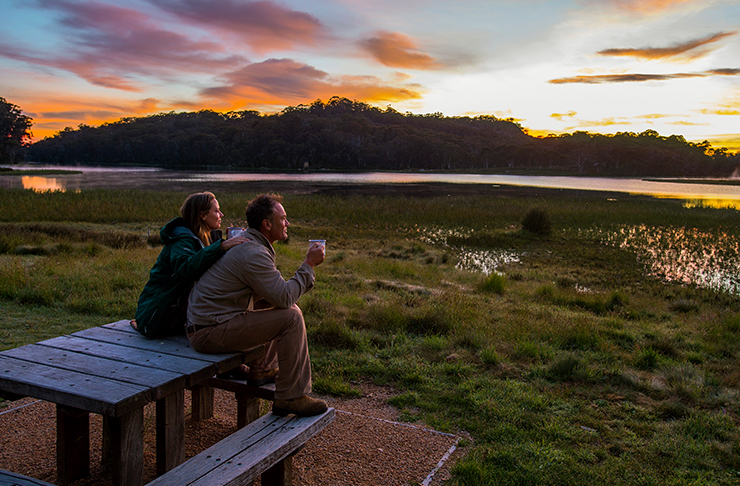 Lake Catani is any adventurer's version of paradise, located on Mount Buffalo's plateau and completely surrounded by beautiful Eucalypt forest, alpine heathlands and snow-grass plains. With 360-degrees of absolute natural beauty, if you're a keen photographer, videographer, sketcher, you name it—you'll have plenty of material to work off here.
The Best Camping Spots In The Northern Territory
Ellery Creek Big Hole Camping
Tjoritja/West MacDonnell National Park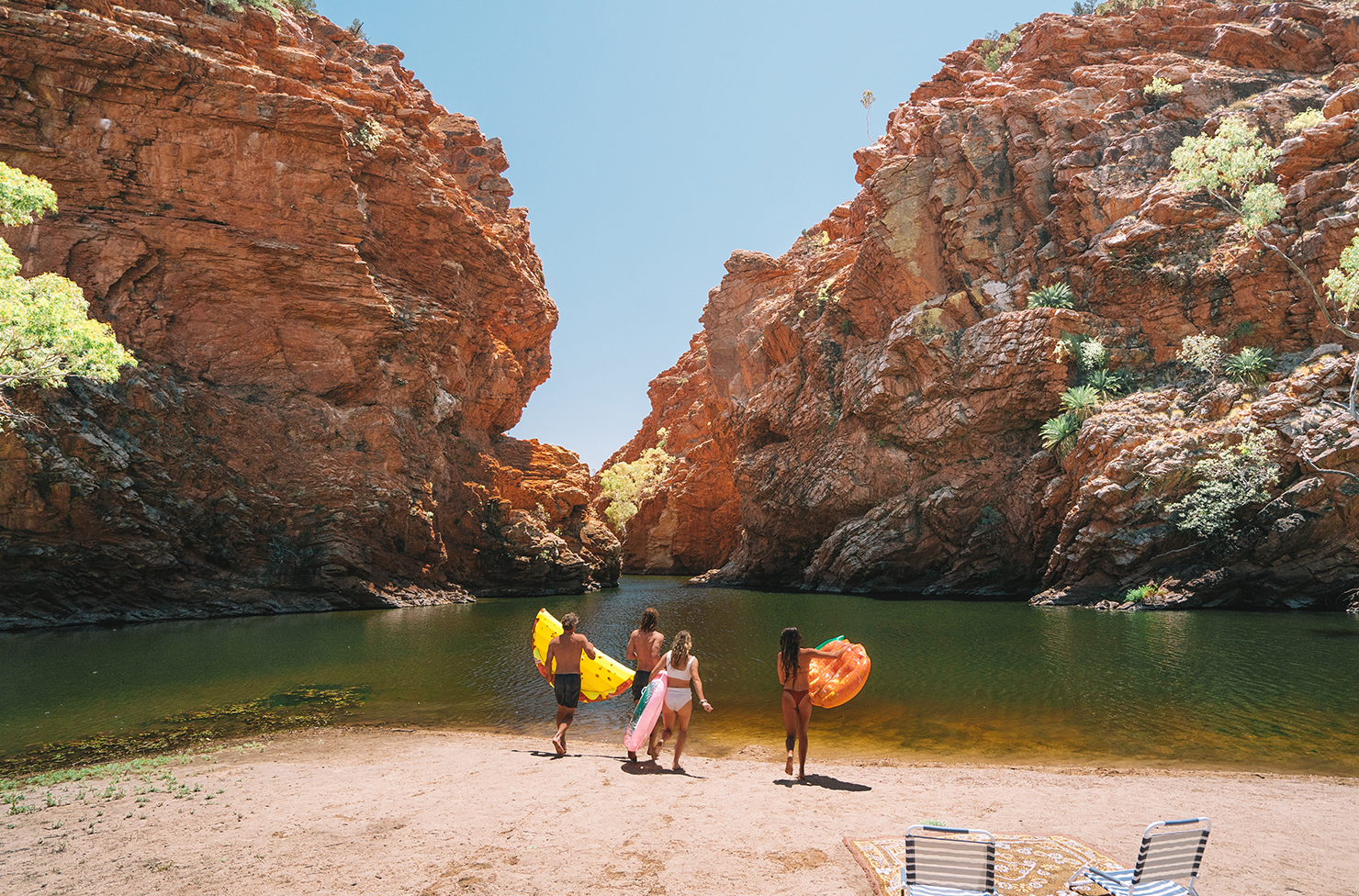 The Northern Territory packs some serious punch when it comes to stunning campgrounds and luscious swimming spots. If you're a fan of both, we think we've found the place for you. Located inside Tjoritja/West Macdonnell National Park, Ellery Creek Big Hole is a pretty magical place to shack up at. Known as Udepata to the Aranda people, who have always believed it to be a special meeting place due to it always being filled with water, the campgrounds here keep gas BBQs, toilets and have a number of excellent trails that branch out from the site.
Gunn Point
Darwin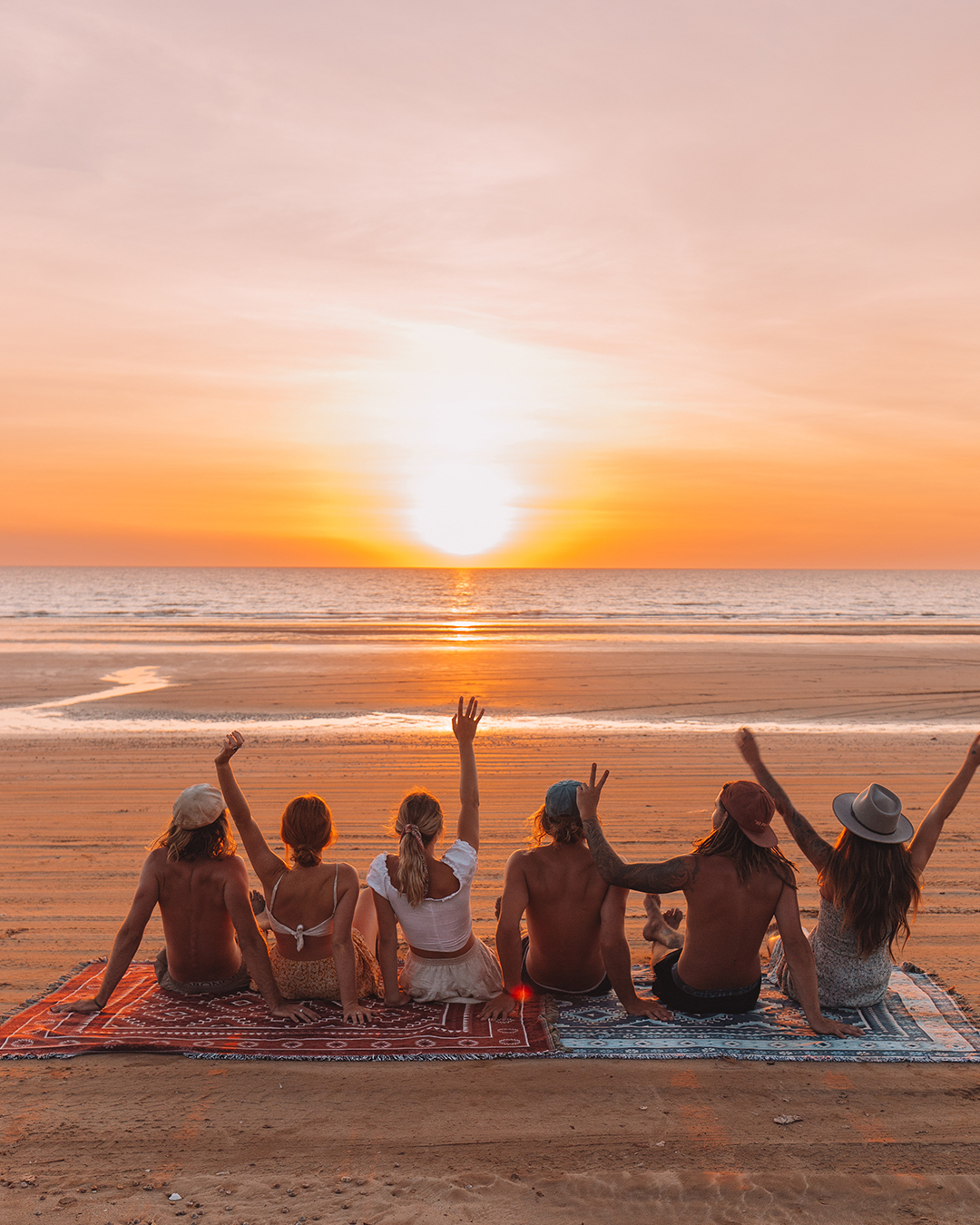 Easily one of the most beautiful places to camp in Australia, Gunn Point ticks all the boxes when it comes to pitching a tent. While camping on Murrumujuk Beach is not longer permitted, there are still a tonne of spots about 10-metres back from the cliff edge (just to protect against coastal erosion). Locals know but if you'e never headed toward the Top End, this spot will bear witness to some seriously stunning sunsets. You can drive along the beach, go fishing, light a campfire—you name it. Truly beautiful.
Devils Marbles
Tennant Creek
Camping at Tennant Creek's Devils Marbles is unlike camping anywhere else in the world so of course, this campsite should be on your bucket list. When you unzip your tent here in the morning, you'll be rewarded with glowing granite boulders and bright blue skies. Devils Marbles Conservation Reserve offers up scenic bush camping with fireplaces and make sure you're in well before sunset to catch the stunning colours.
Tjoritja (West MacDonnell National Park)
West Macdonnell Ranges
For camping with scenic gorges, tropical forests, and waterholes, camping within Tjoritja (West MacDonnell National Park) is a no-brainer. There are two main camp sites here which sport stunning backdrops, both equally as great as the other—at Ellery Big Hole and Redlbank Gorge (however, these only have basic camping facilities).
The Best Camping Spots In Western Australia
Whalebone Campground
Francois Peron National Park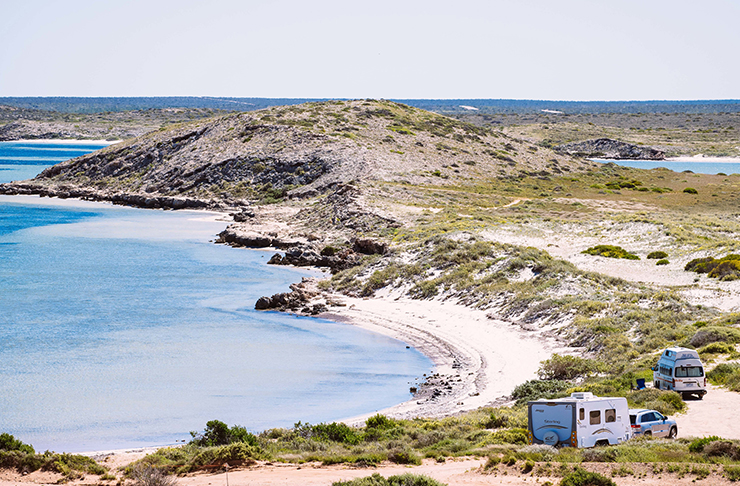 You'll find this breathtaking campsite with a serious view to boot inside Francois Peron National Park. Surrounded by rocky headlands, vegetation and dunes, Whalebone Campground is a hard place to stay at for just one night. When the access track is open, you can reach this site by 4WD otherwise your best to take it by foot from the Hakea Trail.
Gregories Campsite
Francois Peron National Park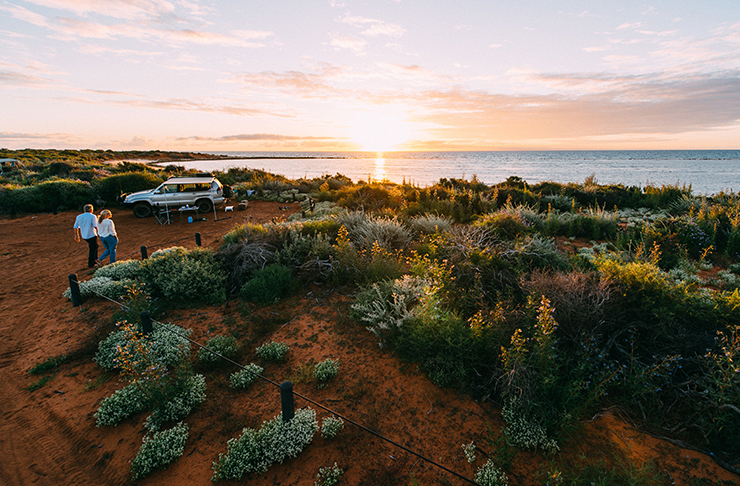 Another golden campsite within Francois Peron National Park includes that of Gregories Campsite which is truly the MVP of beach camping. A super popular site for anyone who boasts a number of rods under their belt, camping here will treat you to sunsets so damn beautiful you'll wonder why you ever trekked it to Santorini's Oia for the end of the day light show. You can access this spot by 4WD.
The Best Camping Spots In Tasmania
Overland Track
Lake St Clair National Park
Get your dose of serious hike-worthy ranges and brilliant camping views along the Overland Track in Lake St Clair National Park. There are various powered and unpowered camping spots available here and all of them give you full-range sights of moss-covered ancient rainforests, deep river gorges, alpine moorlands, and glacial lakes.
Don't forget to stock up on all these camping essentials to lift your outdoor adventuring.
Image credit: The Salt Travellers, Destination NSW, Destination NSW, Destination NSW, Tourism Events Queensland, Visit Victoria, Visit Victoria, Salty Aura, Jake ApplebyTourism Western Australia, Tourism Western Australia