With everyone at home for the short term, most of us have taken up hobbies to get through this period of uncertainty. And cooking seems to be top of the list.
You've probably noticed by now that your old tried and tested cookware is well past its best—it's time to give those kitchen cupboards a refresh with the best cookware available.
So, whether you're planning on baking up a storm, cooking a quiche to feed an army, or just using those leftover eggs, we've got you covered with this list of the best cookware at your fingertips.
Tefal Jamie Oliver 5-Piece Set
Go the whole hog and replace your whole cookware set with this bargain. The set consists of a 24cm and 28cm frypan, 16cm saucepan, as well as a 24cm stew pot and 25cm saute pan. Buy it here.
Tefal Ingenio 8 Piece Induction Set
If you're lucky enough to have an induction cooktop, the cookware set above isn't going to help you out. This is Tefal's best induction set. Buy it here.
Scanpan 32cm Stainless Steel Wok
If you don't have a quality wok in your repertoire, you need to rectify that now. Scanpan is top quality, and this stainless steel number is also oven safe. Buy it here.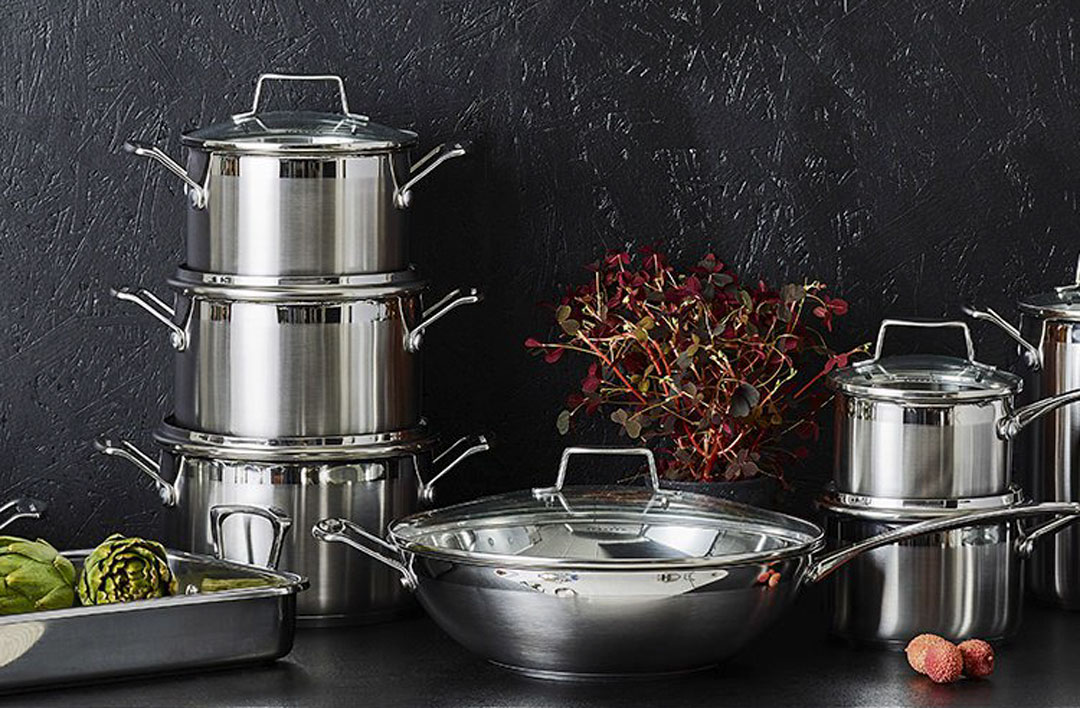 KitchenAid 30.5cm Nonstick Frypan
Whether you're cooking up a steak, or something sweet like pancakes, this all-rounder frypan is exactly what you're after. Buy it here.
Le Creuset Cast Iron Round Casserole Dish
A casserole dish is a must for any cookware collection. Made from cast iron, this Le Creuset casserole dish is perfect for cooking up a dish that will feed a few. Buy it here.
Scanpan Multi Steamer With Lid
The best cookware collections have a steamer that works with a range of saucepans, and Scanpans multi steamer is ideal. Available in 16cm, 18cm, and 20cm, it's versatile enough for anything that needs a good steam. Buy it here.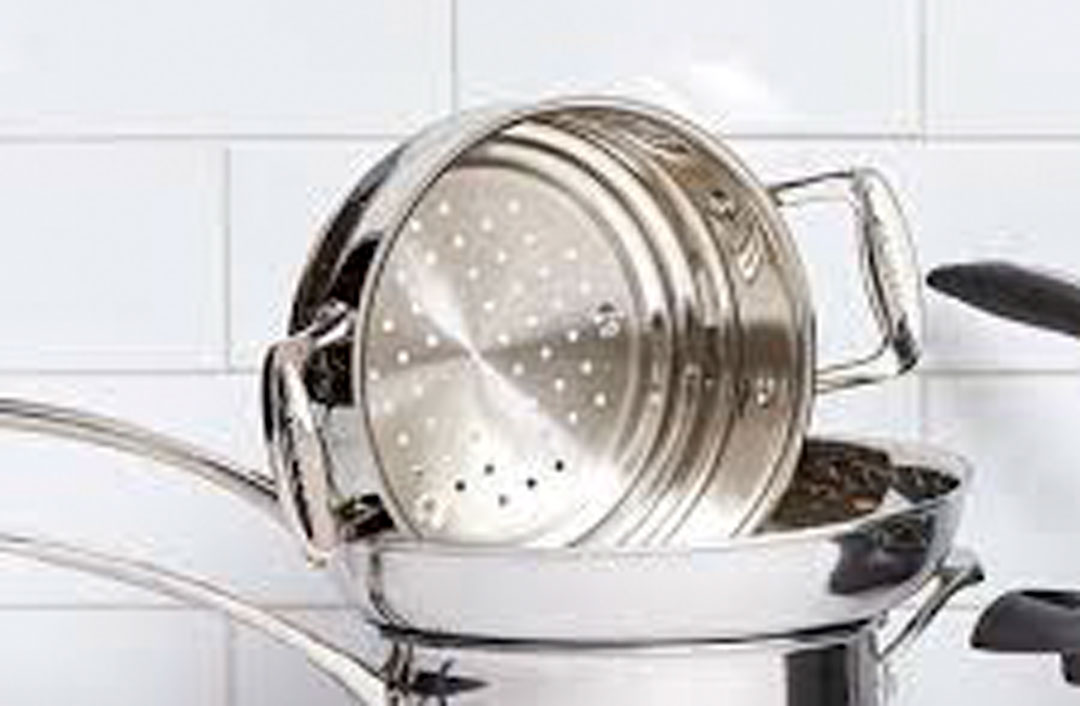 Scanpan 11L Stockpot With Lid
Start your dish right with a quality heavy-based Scanpan stockpot. The base is 6.4mm thick so you'll have no trouble keeping a steady heat. Buy it here.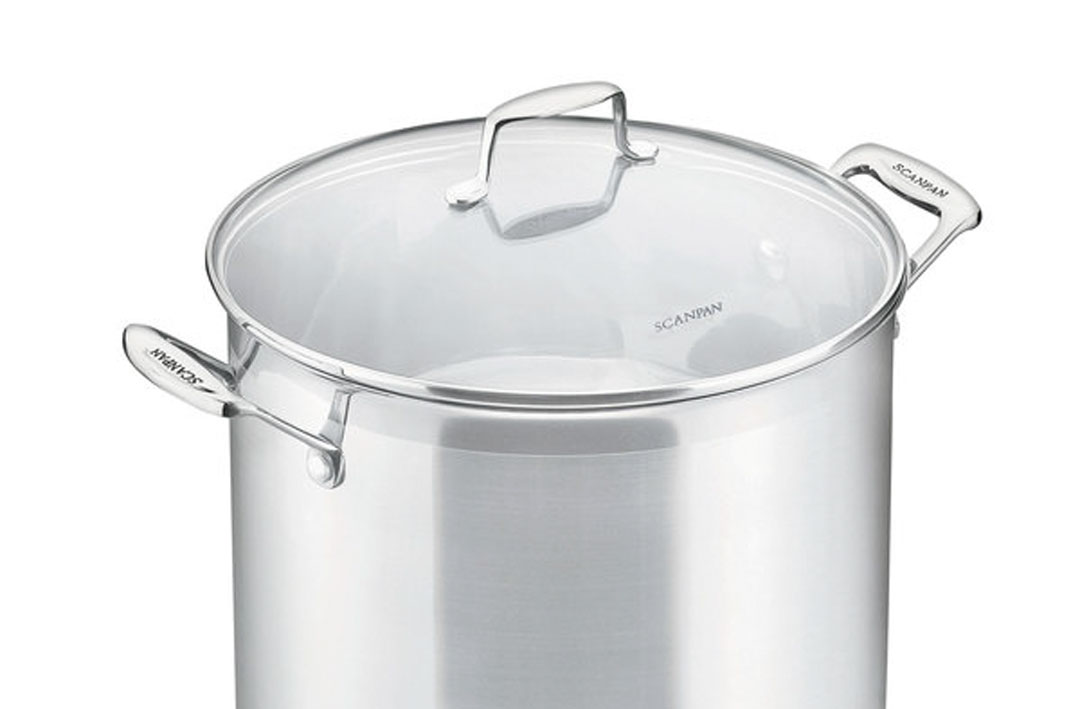 SOGA 21L Stockpot With Lid
If you're in need of a massive stockpot, the SOGA 21L is the biggest you'll get outside of a commercial kitchen. It's stainless steel, and super easy to clean. Cook away. Buy it here.
Got the cooking bug now? Here are some great recipes to cook at home.
Image credit: Dane Deaner