There's nothing more wonderful than brands enlisting new creative energy to create something cool.
Like all you hype beasts out there, we live for the style hype—and 2018 had no shortage of creative mashups to keep our adrenaline racing and our sneakers feeling fresh. It was oh so hard to choose, but here are a few standout collabs from the year that was, and how to cop them if you missed out on that all-important first drop.
adidas Originals by Daniëlle Cathari
Collab of the year? Big contender right here. Amsterdam-based designer Daniëlle Cathari blew everyone's mind in May when she dropped a collection of deconstructed Three Stripes tracksuits. The 10-piece capsule also featured a dress, a denim jacket, balloon pants, a bra top and skirt, but it was the flared, high waist sweatpants and matching jacket that were a global favourite in emerald, navy, cherry, black and beige.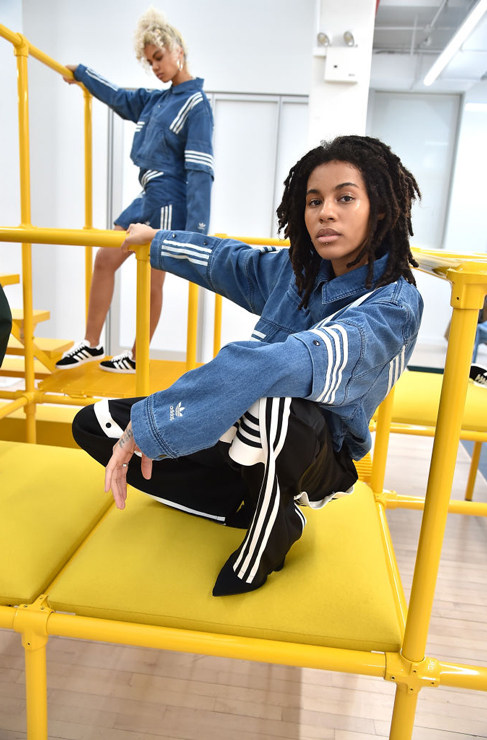 We'll be hanging out for more Originals collabs in 2019. They do have quite the knack for championing next-generation design talent, their follow-up to Cathari was Olivia Oblanc, and it was equally excellent.
Can you still cop it? This one has sold out and been restocked a few times, and happily—you can still shop it. Try ASOS.
Palace x Ralph Lauren
Streetwear and high fashion have been completely jumbled, mixed-up and blown out of late. No longer opposing, but sometimes complimentary and other times one and the same—this collab really set the tone for the future. In an unlikely but totally welcome collab, iconic skate label Palace partnered with the champion of Jay Gatsby style, Ralph Lauren.
The result? Decks slashed in Ralph Lauren insignia for one, as well as button-downs, pajamas, a hunting hat, corduroy caps and chinos, a teddy bear and—wait for it—formal slippers. Yes, slippers for the skater dudes. Side note: polo shirts are coming back. Stay tuned.
Can you still cop it? Limited pieces are available at Stadium Goods.
NASA
This year was a pretty incredible year for all things astronomical. Elon Musk shipped his cherry red roadster over to Mars, that crazy blood moon happened, it was NASA's 60th anniversary and it launched the TESS (a new planet-hunting telescope), and Voyager 2 exited the Solar System carrying a big payload of human history into the inky black abyss beyond. Damn exciting stuff.
Also, NASA reminded us how cool it is by dishing out a sneaker and clothing collab with Vans and a capsule with Virgil's buddy Heron Preston. Both used original NASA insignia, with Vans dropping a velcro-clad Old Skool and Sk8-Hi's and Preston some very stylish hoodies, socks, lounge pants and tees.
Can you still cop it? Check Ssense for Heron Preston x NASA. Vans x NASA was a sell-out. Check for resale sneakers in your size at Goat.
Balenciaga x World Food Programme
2018 was also a year when sustainability stopped being a trend and started being a permanent mindset. For the fashion world, that meant supporting positive change, swapping bad practices for environmentally sound ones and wearing your charity across your chest.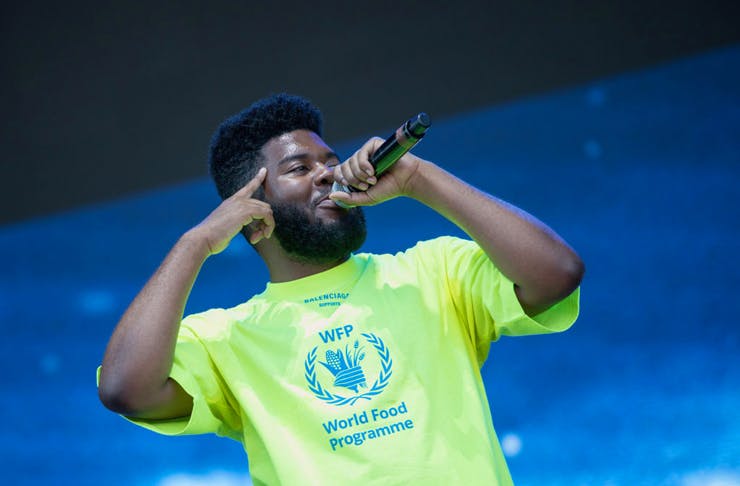 Balenciaga's World Food Programme collection debuted at their F/W '18 show and a portion of the sales was donated to the UN charity focused on sorting out world hunger. That neon yellow tee was seen on everyone from Kanye to Khalid and was absolutely one of the most iconic t-shirts of the year.
Can you still cop it? Yep. Head here.
Mickey
Everyone's favourite mouse turned 90 in 2018 and fashion really stepped up to celebrate Disney and its iconic cartoon hero. There was a magical Disney x Vans collab and a 90s-inspired Levi's collection. Elsewhere in the world of style, Swatch and Damien Hirst made an arty watch, Rag & Bone did a limited edition capsule, GCDS did sweaters, there was a copper coloured BE@RBRICK tribute and Uniqlo referenced Andy Warhol's iconic Mickeys on a couple of t-shirts.
Our hands-down favourite had to be from the legends of cool collabs: Opening Ceremony. Designers Carol Lim and Humberto Leon sewed in a whole lot of nostalgia with a lemon coloured taffeta printed gown, faux fur skirts and sweat sets.
Can you still cop it? Yes. Head on over to Opening Ceremony.
Reebok x Pyer Moss
Ok, so Pyer Moss did a few things with Reebok this year. There were multi-suede and cream colourways of the Datona Experiment sneaker, but possibly the most extra item to arise out of creative pairings in 2018 was his faux fur coat. Floor length and brilliant white with a grass green Reebok logo run vertically down the back—would we wear this? Absolutely. Where would we wear it? Everywhere.
Can you still cop it? Yes. Right here.
Nike x Martine Rose
Rounding out the year in brilliant and iconic creative pairings, Nike handed over the proverbial design keys to Martine Rose for a collab that was revealed this month but won't actually hit until January.
Switching the concept of a sneaker drop up a little, Rose decided to release a limited amount of the collection on Craigslist in the UK—because, why not? Models in her lookbook were the pickup points in London, bringing the aesthetic and experimental idea behind the capsule collection to life. Those candy pink sneakers and oversize soccer jerseys are way high on our post-Christmas shopping list.
Can you cop it? Not just yet. Put January 12 in your calendar.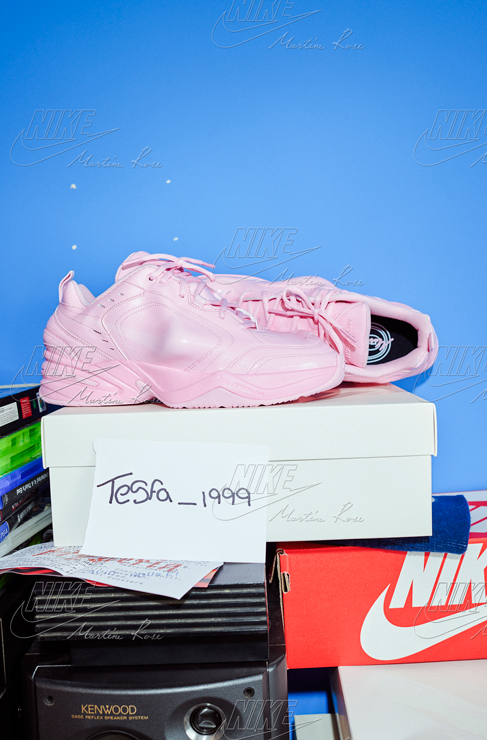 Want even more of the best bits of 2018? Read on...
The Greats | The Best New Bars Of 2018
The Greats | The Best Events Of 2018
The Greats | The Best Travel Destinations Of 2018
The Greats | The Best New Podcasts Of 2018
The Greats | The Best New Beauty Products Of 2018
The Greats | The Best Movies And TV Shows Of 2018
The Greats | The Best Food Trends Of 2018
The Greats | The Best New Restaurants And Cafes Of 2018
Image credit: adidas Originals.