We all know that eating like a local is key to a good holiday, but why limit yourself to a single restaurant at each meal when you can taste everything under the sun if you get your timing right.
Whether you want something tried and true like pizza and chocolate or you're after something a little wilder, there's a food festival somewhere in the world for you.
Here are the best food festivals around the world that are worth travelling for.
Pizzafest
Italy
Everyone loves pizza and everyone loves Italy, so next time you're planning a European vacation, make sure to hit Naples in September for Pizzafest. In case you missed it, Naples is the birthplace of pizza, but the festival welcomes the best pizza makers from all over the world to come together for 10 days to make all your pizza dreams come true.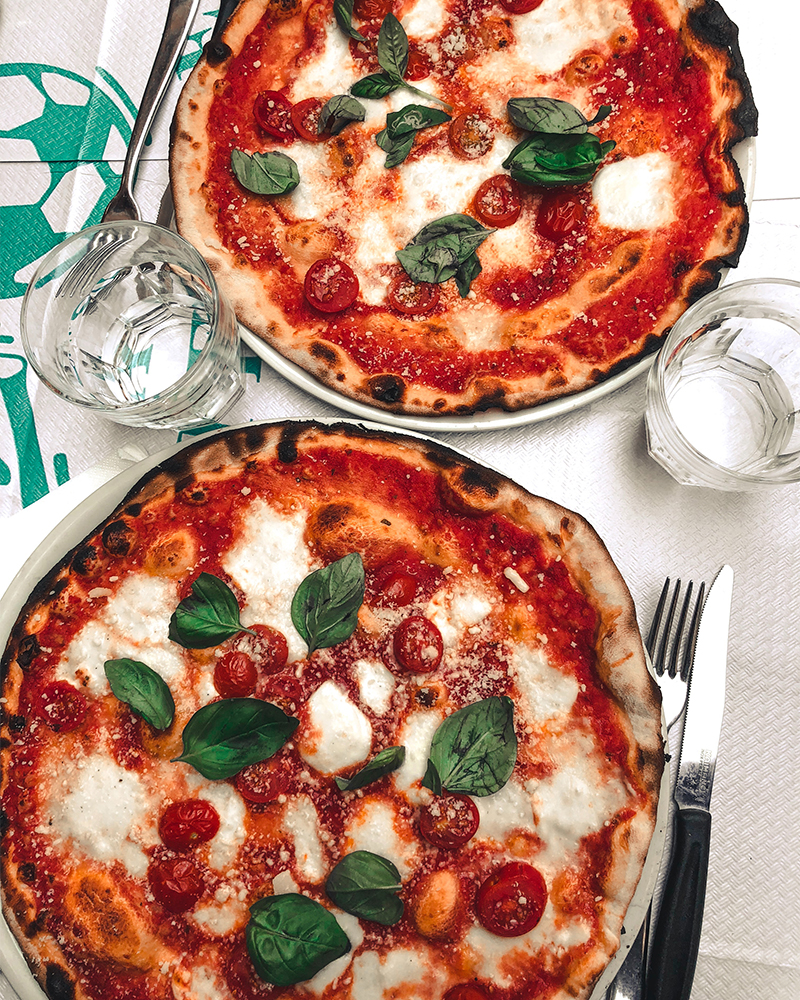 Salon Du Chocolat
France
If you've got a sweet tooth, you'll want to be in Paris in October and November for Salon du Chocolat. There are tastings, workshops, presentations and more, but the highlight is undoubtedly the chocolate dress fashion show. That's right, chocolatiers and fashion designers team up to create incredible dresses which are worn on the opening night of the festival. Only in Paris.
Jeonju Bibimbap Festival
Korea
When a food festival is held in a UNESCO City of Gastronomy, you put it on your bucket list—especially when it's to celebrate the glorious dish that is Korean bibimbap. The Jeonju Bibimbap Festival takes place in October and is a glorious whirlwind of live entertainment—including a little bit of magic—and colossal fry ups.
Prosciutto di Parma Festival
Italy
Meat lovers this one is for you. Held every year in Parma, Italy, you can feast on the country's very best cured meats in jaw-droppingly beautiful surroundings. Activities include tastings (of course), cooking demos, markets, live music, workshops and even bike tours around the village to meet local artisans. If you needed an excuse to get yourself to Italy, this epic food festival is it.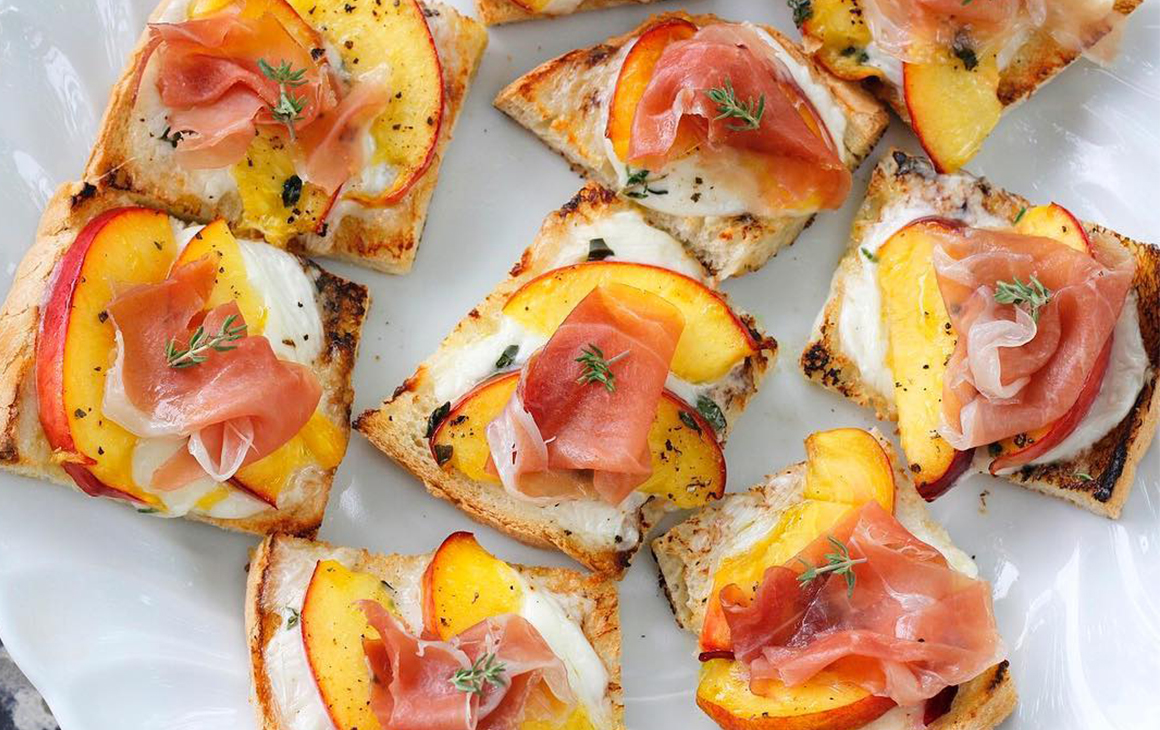 Herring Festival
Denmark
While it might not appeal to everyone, there's something special about the herring festival—or Sildefestival—which happens each year in Hvide Sande in April when the herring are moving from the sea to the fjord. It's technically a fishing competition, but it's the fish cakes and the pickled and fried herring that keep people coming back.
Vegetarian Festival
Thailand
Vegetarians and vegans can sometimes have a hard time finding a decent feed in South East Asia, but not at the Vegetarian Festival held in Phuket. Held for nine days in the ninth lunar month of the Chinese calendar—that's 28 September to 7 October this year—it's actually a religious festival; though tourists are welcome to watch the festivities and of course, eat the food. It's a crazy affair with fire walking, body piercings and more so it's well worth a visit. Vegans will be pleased to know they don't use any fish sauce, egg or dairy products during the festival, so you can finally eat that Pad Thai without worrying.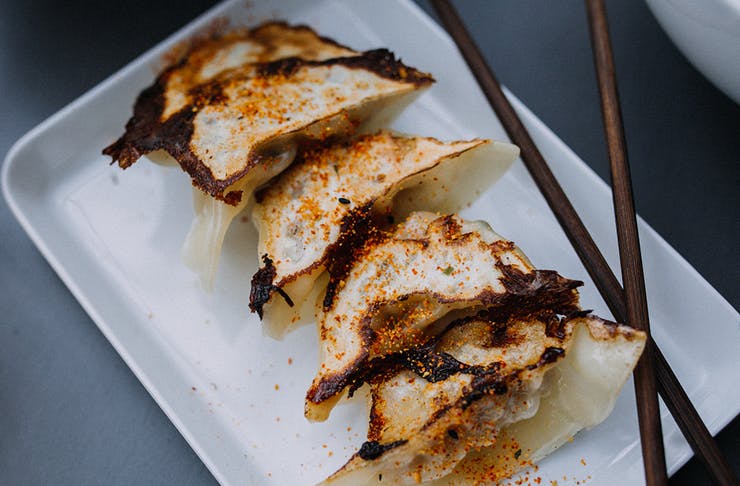 Dumpling Festival
Hong Kong
Dumpling fanatics should make plans to head to Hong Kong for their annual dumpling festival. Of course, there are more dumplings than you'll ever be able to wrap your head—or gob—around, but the star of the show is the sticky rice dumpling which are usually triangular and wrapped in bamboo leaves. It's held on the fifth day of the fifth lunar month—making the next one 25 June 2020—and there are also dragon boat races, lion dances, flea markets and more. If you're looking for one of the best food festivals in the world, you've found it.
Wild Foods
New Zealand
Not one for the faint-hearted, Wild Foods is held on the second Saturday of March in Hokitika each year and the grub is most certainly wild. Think wasp larvae ice cream, huhu grubs and mountain oysters—you'll have to Google that one if you don't know what they are. But don't worry, there are also plenty of 'safer' options for the less adventurous.
The Big Grill Festival
Ireland
Is there anything better than melt-in-your-mouth meat, fresh from the BBQ, smothered in a finger-licking good sauce? If we've just described your type of heaven you'll want to make a beeline for Dublin, Ireland. Held every August, Europe's largest BBQ festival celebrates the art of cooking with fire and smoke bringing together chefs, cooks and pitmasters from all over the world for live cooking comps. And yes, there's loads of tasty cuts up for grabs.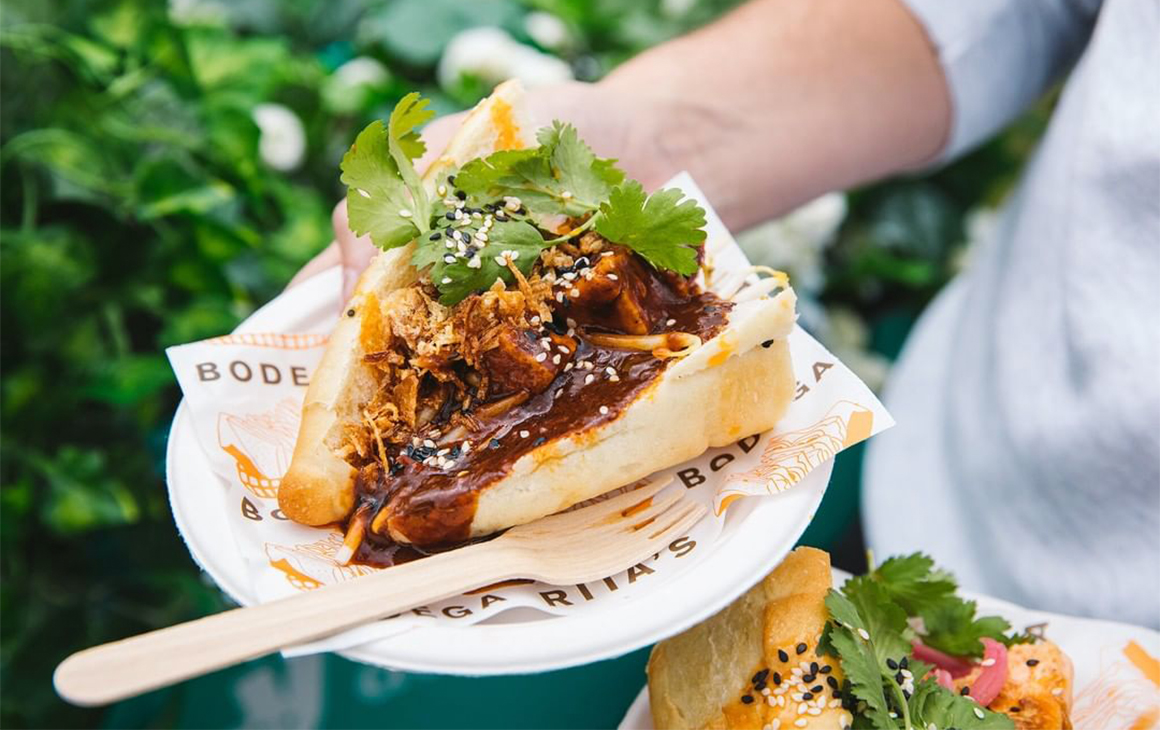 Taste Of London
UK
A melting pot of cultures collide in the UK capital at this seriously drool-worthy festival. Each November, 30,000 hungry foodies converge at East London's Tobacco Dock which is transformed into a food-and-fun-filled wonderland. Expect festive tipples, markets, 20 pop up restaurants from some of the biggest chefs in the world, workshops on how to make your own cheese and live cooking demos at the Fire Pit.
National Street Food Festival
India
Hosted by the National Association of Street Food Vendors in India—a platform representing over 867,000 vendors from all over India—the National Street Food Festival in New Delhi is the place to try everything. If your mind went straight to 'Delhi belly' then you'd be forgiven, but rest assured, the festival is presented by the Food Safety and Standards Authority of India so you can dig in worry-free.
Eat Drink SF
USA
If you needed further proof that San Francisco's foodie scene has exploded in recent years, Eat Drink SF is it. The annual festival celebrates the very best the Bay Area has to offer including award winning restaurant pop ups and top notch bars slinging epic cocktails. All you have to do is come with an empty stomach. Our tip? You'll want to pay a little extra for the VIP ticket which will score you early access to all the best bites and sips on offer.
MelonFest
Australia
Aussies love their watermelons, so it's not surprising that MelonFest is held every year in February in Chinchilla, Queensland. Born from the need to boost the spirits of the locals after a long drought, it's now a huge festival that draws in loads of tourists each year. Don't miss the MelonFest beach party.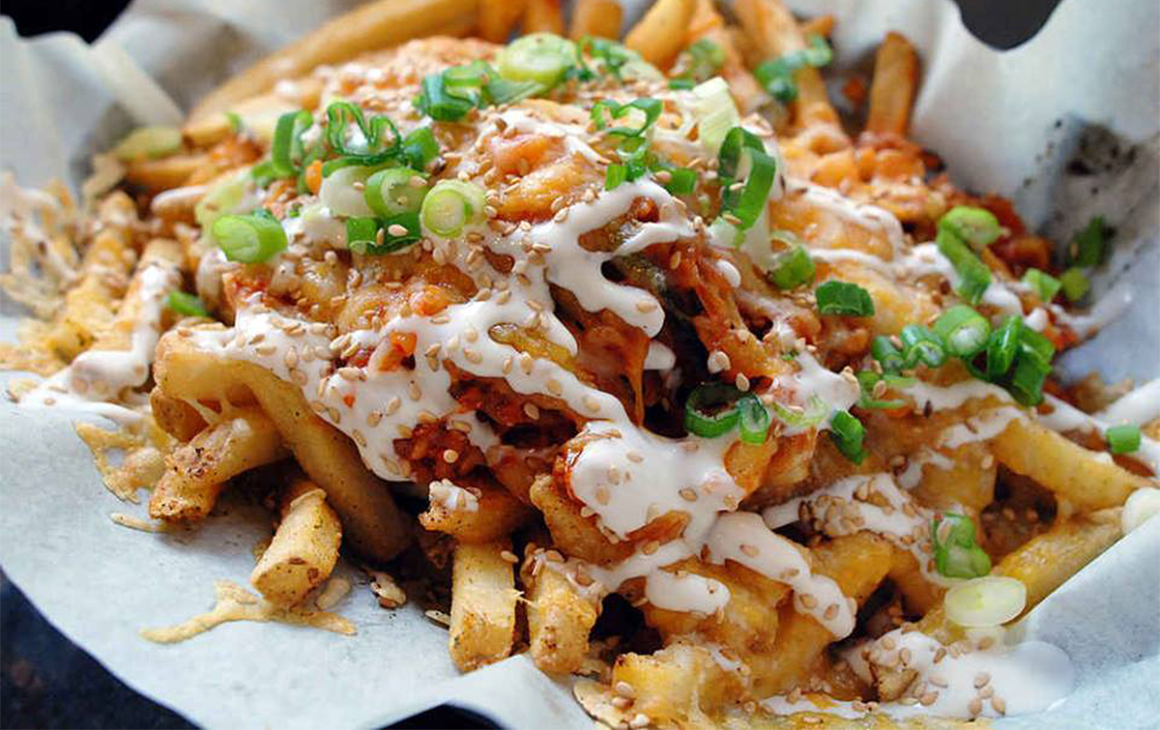 PoutineFest
Canada
While we have a handful of very decent poutine dishes down under, we all know that it's pretty hard to find the real deal—made with cheese curds which are almost impossible to find in Australia—unless you go abroad. So, if you're going to head overseas to eat poutine—a very worthy reason for a holiday if you ask us—you might as well make it for Ottawa's annual PoutineFest. Held over three days in May, you'll find over 100 types of poutine, a poutine eating competition and plenty of beer. Is this one of the best food festivals in the world? Absolutely!
Maine Lobster Festival
USA
If you love lobster as much as we do, get yourself to Maine one August soon for their Lobster Festival. Feast on lobster rolls, lobster mac 'n' cheese, lobster stuffed risotto balls, lobster wontons and more while you watch the big parade or the lobster crate race. There's also an all you can eat blueberry pancake breakfast, seafood cooking contests, live music and plenty of other entertainment.
Need to work off all that food but still want to travel? Check out these epic bike tours and amazing walks around the world.
Image Credit: Hayley Williamson for Urban List, Vincent Rivaud, Ottawa Poutine Fest, Kenny Luo, Prosciutto di Parma Festival, Taste London