When it comes to appreciating the finer things in life, the Italians really know how to do it! We've teamed up with Peroni to celebrate Australia's top Italian culinary gurus as they let us in on their favourite local spots for drinks, dining and more.
Next in our series is Johnny di Francesco, founder of the award-winning Gradi pizzerias, which just so happen to be the home of the best margarita pizza in the world…
---
Pizza is a fine art: Burn the crust and you're going to raise a few eyebrows, an under-cooked base and you've got a full-blown food disaster on your hands. When it comes to finding the best pizza in Australia, we tracked down the man behind a restaurant that's become synonymous with the most authentic oven-cooked delights in the country: Johnny di Francesco, founder of 400 Gradi and expert on making the freshest, most delicious pizza Napoletana known to man.
Hailing from Naples, where his family is originally from, Johnny's love for the Italian way of life is something that keeps him returning to Italy, time and time again. 'To me, Italy stands for my roots, my history, love, food and, above all, tradition.'
With regards to his newfound Australian heritage, Johnny's affinity for the most livable city in the world is pretty clear: 'Melbourne is definitely home. I feel a sense of peace whenever I come home to it from traveling, regardless of how hectic my schedule may be. I think that's how you know where home is. Plus, there's an amazing variety of food available here… You could eat something different every night of the year!'
But, like any true Italian, there are still certain things that have him longing after the Italian way of life. With little hesitation, Johnny revealed to The Urban List that, when it comes to Italy's comforts, traditionally made gelato is what he misses most.
'That's why I'm bringing it here myself! After 400 Gradi Essendon's opening in October, my first gelateria, Zero Gradi, is my next project, which will open in early 2016.'
A man who's lauded with the title of the best margarita pizza in the world MUST know a thing or two about finding great Italian hot-spots—food or otherwise—around Australia. We asked Johnny to let us into his personal list of top Italian picks where you're most likely to find him, the 400 Gradi team, and a little slice of Italy on this side of the globe.

Gradi at Crown
Southbank
Of course, Johnny's list starts with his very own flagship restaurant, Gradi in Crown, on the southbank of the Yarra. We can definitely testify to the quality of the food here, but what makes the venue so special for Johnny?
'I love the different spaces within the restaurant. From a nook at the bar to the busy main floor to the private dining area, each area of Gradi is special and different. The food is also fantastic, of course!'
Movida
Melbourne CBD
When he's not searching for a taste of Italy but still feels like a European getaway, laneway favourite Movida tops Johnny's list of CBD hot-spots for a dose of Spanish culture. The tapas bar is perfect for kicking back with a couple of drinks…
'If I'm venturing outside of my own venues, I do love spending a few hours at Movida. It's easy to get lost in their menu and I always end up ordering more than I should. The walk back over the river to Crown is often a good thing!'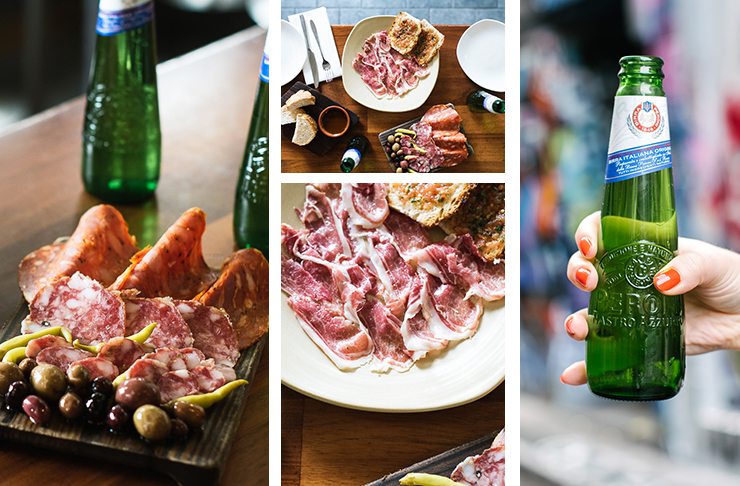 Queen Victoria Market
Melbourne CBD
While it might seem like an obvious choice, Queen Victoria Market is one of the top markets in Melbourne for picking up fresh and imported produce, before cooking up an Italian feast.
'I love heading to the Queen Victoria Markets for early morning fresh produce, and if I have some free time it's also a great place to spend a few hours with my family or out of town visitors,' says Johnny, and our stomachs couldn't agree more.
400 Gradi Cicchetti
East Brunswick
Situated on the northerly strip of Lygon Street, the epicentre of Italian culture within Melbourne, 400 Gradi's corner eatery, 400 Gradi Cicchetti, is always a hive of activity. But it's the lesser-known bar area that's Johnny's pick after a day's work.

Code Black Coffee
Brunswick
When it comes to getting out of 400 Gradi, Johnny heads to Code Black Coffee roastery in Brunswick for a quick pick-me-up and 5 minutes with a newspaper—the perfect way to clear your mind before a day training staff at the famous pizzeria.

The Westin
Sydney Harbour
Sydney is often Johnny's home away from his Melbourne home, which is why we're not surprised that his #1 Sydney pick is his favourite hotel.
'I regularly stay at the Westin, and its proximity to everything in the city makes it a hot-spot for me. It's a grand hotel with a great bar, and I love that you don't even have to leave the GPO building to find great food and wine because of the variety of bars and restaurants housed there.'
Detour
Darlinghurst
Like most of us, Johnny has a soft spot for Australian coffee, but you're more likely to find him ordering a quick-fire espresso than you are a flat white. But where's his pick of the Sydney bunch?
'There's a great hole in the wall cafe in Darlinghurst called Detour and if I have time, I swing by for an espresso. The coffee is great and the people are wonderful too.'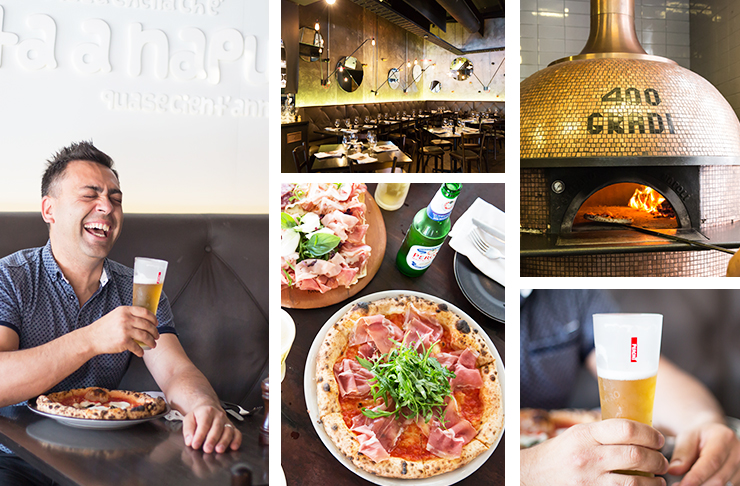 Gazebo Wine Garden
Elizabeth Bay
Seafood, ice-cold beers and a buzzing street-side view make Gazebo a top pick.
'I love having a drink at Gazebo in Elizabeth Bay—you get the kicks of walking through the mayhem of the Cross but then once you're at the bar, you're ensconced in this great space that makes you feel a million miles from it.'
Longrain
Darlinghurst
When it comes to other international cuisine, Johnny is a fan of this Darlinghurst restaurant's South-east Asian bites.
'When I don't feel like eating Italian, I try to get to Longrain given it's a Sydney original, plus the food is consistently good.'
…High praise from someone with such exacting standards!

Ristorante Tartufo and Wine Bar
Newstead
Johnny's first stop in Brisbane is usually one spent hanging out at one of the best Italian restaurants in the city. The team at Ristorante Tartufo is second to none: Amazing service, traditional dishes that are borrowed straight from Naples, the freshest ingredients, and some of the best pizza skills around.

Stokehouse
South Bank
'Stokehouse is always a great place to grab a seat on the deck and watch the sun set with a cold beer,' Johnny says of the riverside bar-restaurant. The perfect summer spot for relaxing with something deliciously chilled at the end of a long week.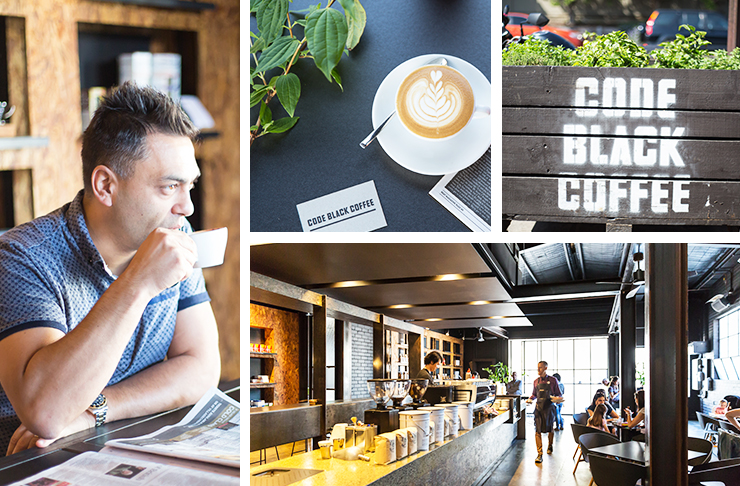 Coffee Anthology
Brisbane CBD
For some of the most artfully poured coffee in the city, Coffee Anthology is a fantastic choice within the city's main hub, and a favourite that Johnny shares with the locals.
'I love Coffee Anthology—I think a lot of Brisbanites would agree with me! They know their coffee, so if I'm in the CBD I make sure I pay them a visit.'
Sono Restaurant
Brisbane CBD
So, when Italian food and drinks just don't hit the spot, where else should you be checking out? Sono, 'if I'm in the mood for fine dining and something very un-Italian,' makes the list too, and we couldn't argue with its delicious Japanese fare.
---
We're incredibly excited to be working with Peroni to introduce you to our Persona: Peroni personalities and their favourite hot-spots around the country. Li amiamo, Australia!
Looking for more awesome hot-spots to check out? Read our monthly round-up, What's Trending In Melbourne Right Now.