It's been another big year, and if you didn't manage to eat out as much as you'd hoped now is your chance to eat the best the year had to offer.
2019 saw an array of amazing new restaurants open throughout Australia and New Zealand. We've done the hard work for you and put them all in one spot, now it's your job to get out there and try them all.
Don't fill up on bread.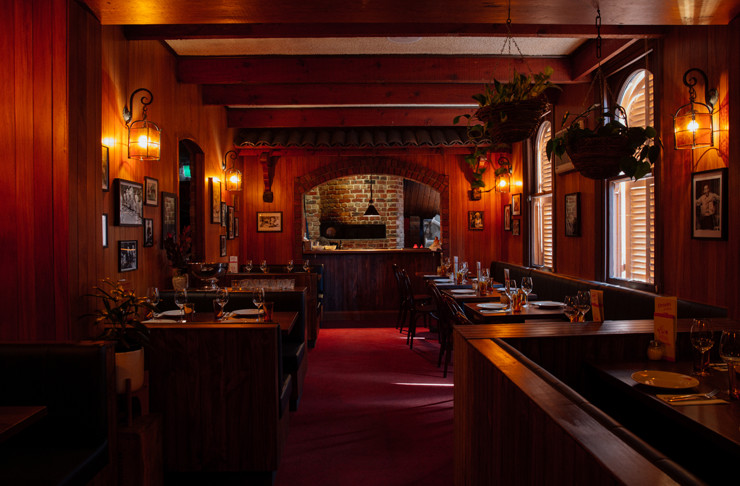 Melbourne
Agostino
Located in the newly refurbished King and Godfree building, Agostino brings Italian culture to its home away from home on Lygon Street. Working with local architect Chris Connell, materials and textures have been carefully crafted and selected to recreate the feel of traditional eateries of Italy. The alluring atmosphere of prestige, warmth and homeliness will pull you through the door and provide you with an authentic experience to share with your family and friends.
Daughter In Law
Daughter In Law's extensive food menu is something you'll be left dreaming about. They have a whole range of meals for whatever you're craving, whether it's a light bar snack like scallop ceviche or beef tartare, or indulge in a meal for yourself with their coconut seafood curry or some pork neck vindaloo. If you want something simple, try one of their naan pizzas, because they are out of this world. They also have an express lunch available between Monday to Friday for only $15, so you can be in and out if you're in a rush.
Leonardo's Pizza Palace
A seventies-style interior and timber panelling that makes you feel like you're in a ski lodge on the Dolomites, Leonardo's Pizza Palace is smack bang in the middle of all that Carlton glory, which can only mean three things: amazing food, great drinks and good vibes.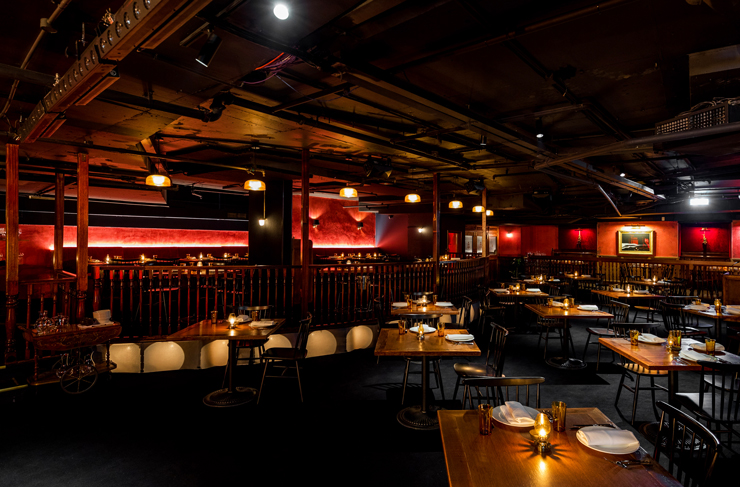 Sydney
Mary's Underground
Mary's Underground has more of a bistro vibe than the Mary's you know and love; it's a supper club instead of a raging burger den. Both ideas are pretty synonymous with a wild, tasty night out and to be honest, we're very ready to embrace dinner with a show, Mary's style.
CicciaBella
Inspired by the dreamy southern coast of Italy, the CicciaBella menu lets you eat as you wish—whether that means share-style, or going in hard on the flavour-packed antipasti menu, or a select of woodfired snacks.
Shwarmama
Shwarmama has six menu items to choose from: a spiced marinated lamb shawarma, a falafel version, a hummus plate, a breakfast sandwich with fried eggplant and boiled egg, a non-Halal snack pack and a dessert special. Almost everything is made from scratch in house. Meat is layered on a vertical spit-roast and dressed up in spices like fenugreek, star anise, cinnamon and cumin. It's shaved to order and served on puffy laffa flatbread.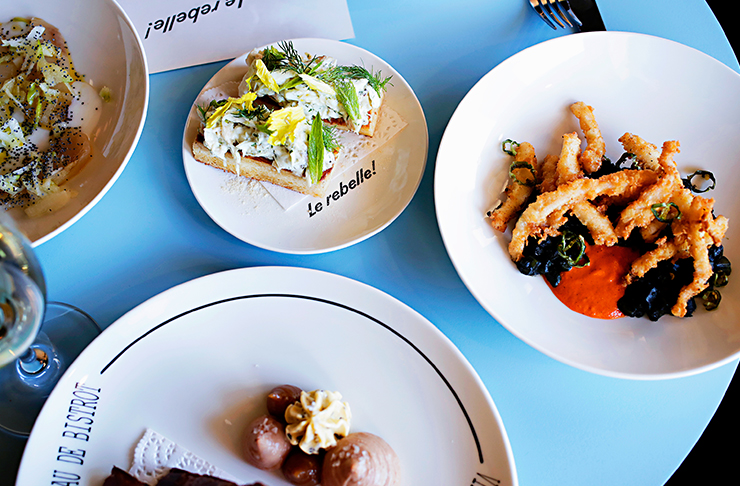 Perth
Le Rebelle
'Rebel', in French, is an intimate restaurant and wine bistro bar, inspired by old romanticism ('romantica') of classic Parisian and New York bistros where, traditionally, they served as a meeting place for everything. With beautiful and cosy interiors, atmospheric lighting and ace staff to guide you through your night, Le Rebelle is a breath of fresh air.
Rusty Pig
Taking over the space previously occupied by La Fuente, Rusty Pig is bringing the fire to Leederville with chef Pete Morgan (formerly Wildflower) wielding the flame. With a focus on cooking next-level food on an open fire, the diverse menu has been carefully designed to make the most of this traditional cooking technique, with bold smoky flavours touching every dish.
UMA
Sourcing only the best local WA lamb, beef, chicken, line-caught seafood and fresh vegetables, Uma's menu celebrates the wonderful produce this sunny state has to offer. The chillies are brought in especially from Peru, and after tasting his food, we're glad this is the case—the flavour profiles are unlike anything we've ever devoured. Book your next date night here and you won't regret it.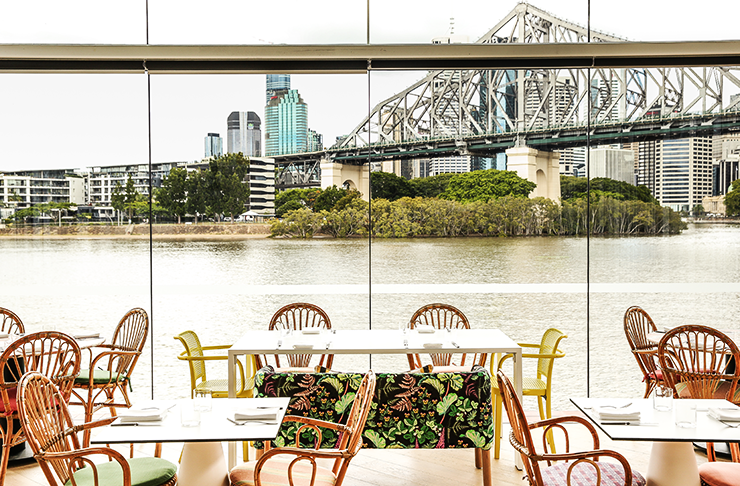 Brisbane
Joy
Occupying the space in Bakery Lane left by I Heart Brownies, Joy is the latest in schmick eateries brought to us by Tim and Sarah Scott. After a career in hospitality that includes stints at premier Sydney establishments like Sepia, Sixpenny and the much-decorated Automata, a natural progression for the couple was to take on running a restaurant of their own and this intimate 10-seater doesn't dissapoint.
Arc
Featuring a 400-strong wine list, curated by award-winning group sommelier Ian Trinkle (of Aria fame) ARC is making a beeline to hold some of the rarest, most sought-after wines in the country. Timing-wise, ARC is in good company, becoming one of only a handful of award-wining wine bars in Brisbane. Hero dishes include Spanish Mackerel with zucchini, chilli and native ginger, pork and spent Mandarin salumi with coffee crack, Lamb with lavender and lamb fat caramels, and granny Smith and sunflower apple tart with lemon and honey.
Yoko Dining
A split-level bistro inspired by the raucous energy of Tokyo's izakayas, music bars and pop-infused counter-culture, Yoko Dining is a new venue from Jonathan Barthelmess, owner of Greca right next door. Squeezed in between the popular Greek restaurant and fellow newbie Stanley next door, Yoko has taken over the last of the spaces in the heritage waterfront space that once housed the wharves' offices—though you'd never recognise the place from its days as a derelict "old shed".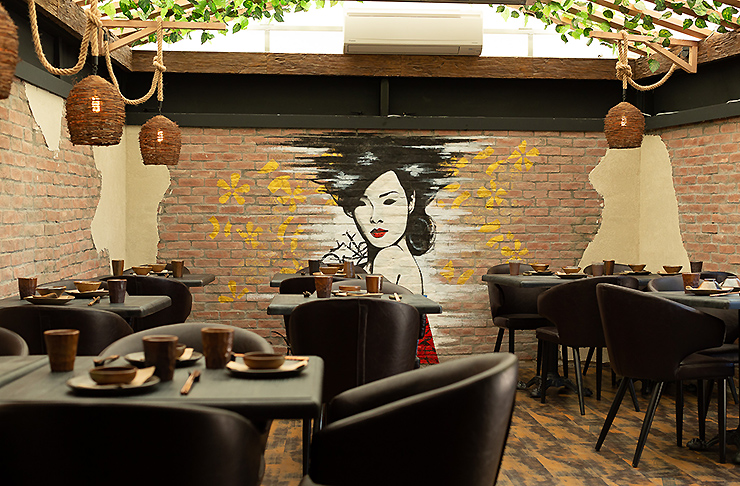 Auckland
Scandal
Scandal has brought its exotic Asian flavours to the spot that used to be Teddy's and before that, Thai restaurant Moo Chow Chow. Totally transforming the space into a work of art—quite literally. Feast your eyes on the beautiful street art plastered on the walls, created by Melbourne-based artist Gabrielle Wilkinson, who takes inspiration from British urban artist Hush.
Barbarinos Spaghetteria
The brains behind well-known eateries Winona Forever, Major Tom, Fang, and many more, Fran Mazza and Aaron Carson, have done it again with Barabarinos, but this time they've dropped the fusion and created an authentic Italian restaurant that resembles an Italian food hall—relaxed, simple, easy eats in a flash and generally just a no-nonsense type of place.
Nem
Tucked away off the main strip, venture down to Nem Parnell to an oasis of Vietnamese-fusion cuisine. Brought to us by owners Nic Tran and chef David Kao, it features an expansive fit-out with nods to Vietnamese culture throughout, from their epic spice displays to hanging parasols, the more you look the more you'll find. Out back you'll find a stunning courtyard spoilt with greenery that's a must for your Instagram feed.
Gold Coast
Miss Moneypenny's
Located in Broadbeach, Miss Moneypenny's coastal colour palette is dreamy and the styling is elegantly timeless. From the terracotta breeze wall entryway and stunning terracotta lined bar, to the walnut tables, plush heathered grey and seafoam blue couch seating—Miss Moneypenny's is chic, grown-up and classy.
Light Years Asian Diner
In harmony with Burleigh's salty vibes, Light Years' funky tunes, effortlessly hip crew and trendy fit out does a fine job of solidifying this place as somewhere you'll totally want to hang out and devour their drool-worthy Vietnamese eats. It features a collection of pastel tiles, white and peach washed walls, breeze blocks, velvety chairs, smattering of terracotta, tropical fiesta pops and knock-out herringbone floors. If we were to rate this place on the ambience alone, we'd be dishing up a big, fat 10.
Hyde Paradiso
Hyde Paradiso is the perfect spot for Sunday sessions and long lunches that lead into dinner with live DJs setting the mood. If you're after a European summer escape but can't afford the airfare, then this is the place for you.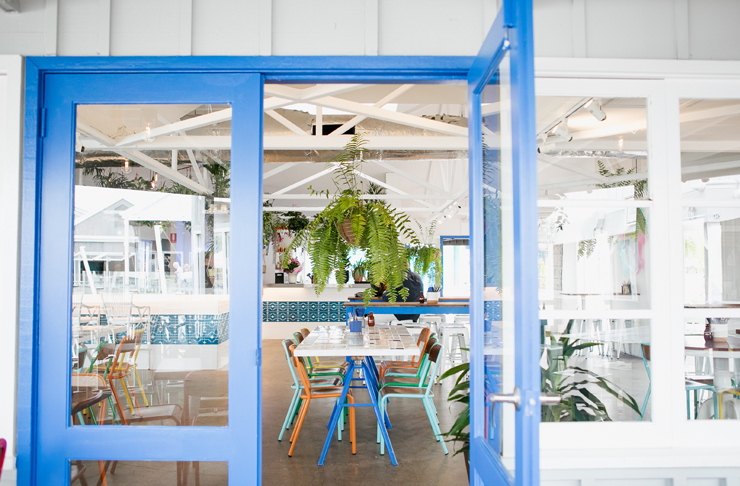 Sunshine Coast
Ze Pickle
Burger powerhouse Ze Pickle, famed for dishing up jam-packed buns in Brisbane and on the Gold Coast, has finally sprung up on the Sunshine Coast and you haven't seen anything like it.Slinging burgers like the pros they are, the new restaurant can be found along Noosa Junction's main drag, in the old KFC building. With a transformation of epic proportions taking place in just eight short weeks, let's just say the Colonel would be proud.
Bar Deco
Tucked in Yandina, away from swarming coastal towns, Bar Deco is a welcome contradiction to the Sunshine Coast's bright, light and beachy restaurant scene we've come to know and love. Let's just say that if you were to Google "ambience" in the Urban Dictionary, we reckon Bar Deco would be right there beside it. This place oozes it.
Spero
A light and bright fit-out, complete with a stunning tiled bar, cascading greenery and an expansive deck make Spero the perfect backdrop to dine on some of the best Greek food on the Sunshine Coast. Offering a range of affordable dishes (prices vary from $10-$22) Spero uses quality meats, local seafood and produce to deliver dishes that are as flavoursome as they are pretty.
Thirsty? Here are the best bar openings of 2019.
Header image: Daughter In Law (Melbourne)