These days, it's not enough for a restaurant to have a deliciously creative menu, a talented kitchen crew and the freshest local produce money can buy. Though all that is important, it's got to be paired with good looking interiors—whether the aesthetic is rustic industrial chic, succulent-clad Palm Springs vibes or just sleek 'we belong in Architectural Digest' glam.
The many restaurateurs who opted to open venues in 2020 were obviously well aware of this trend, because this year we've been blessed with new venues across Australia and New Zealand that we want to visit as much for the design as the menu. If you love nothing more than a little design porn, or you're just planning an eat-inerary now that borders are reopening, these are the most beautiful new restaurants that opened in 2020.
Melbourne
Gimlet
Imagine a French brasserie with Art Deco leanings, polished mirrors, honeycomb chandeliers and a showpiece bar guaranteed to catch wandering eyes and you'll picture something like Gimlet, the latest venture from chef-restaurateur Andrew McConnell. A cocktail bar and dining room that manages to be both grand and relaxed, it's the spot to sink into a red velvet booth, pop a bottle of champagne and call for caviar—whether it's for dinner or brunch.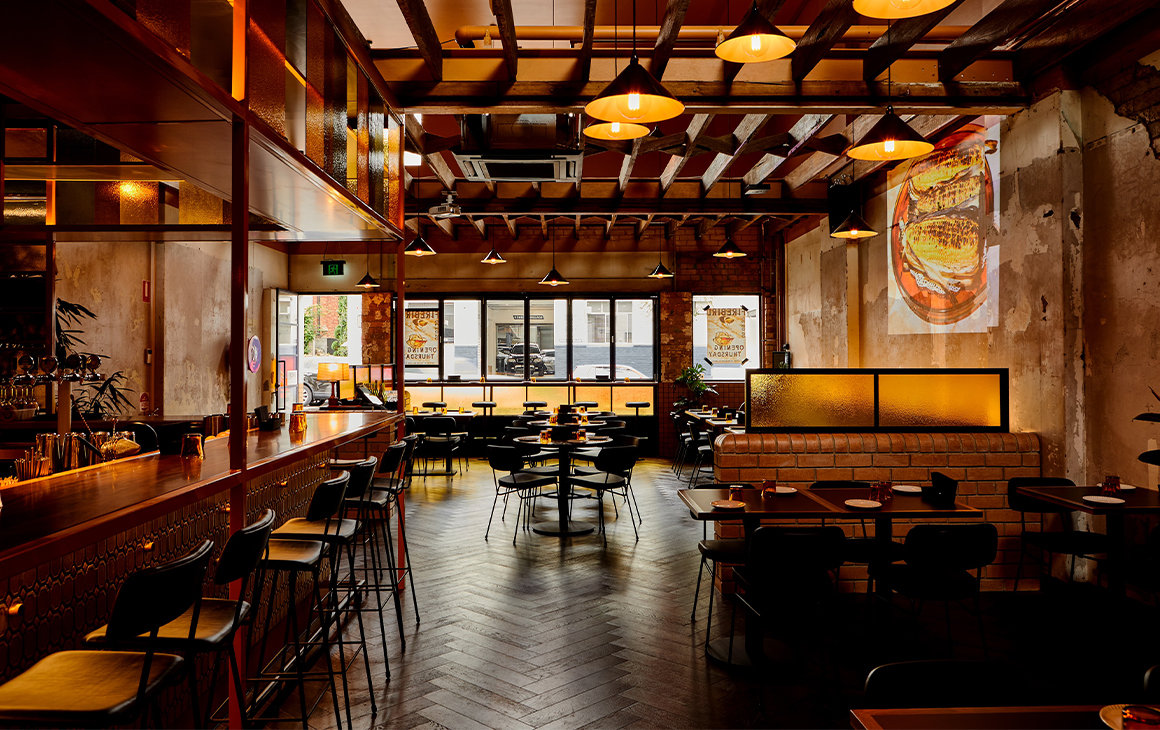 Firebird
A fiery Vietnamese eatery driven by flame-focussed cooking and punchy flavours, Firebird comes to us from the team behind Hanoi Hannah. Though inspired by the tiny, hazy alleyways of Vietnam where street stalls cook sticks of meat and seafood over charcoal grills, the Prahran spot oozes charm and seductiveness, with textured concrete walls, parquetry floorboards, exposed timber beams and mosaic tiling all lit by amber pendant lamps.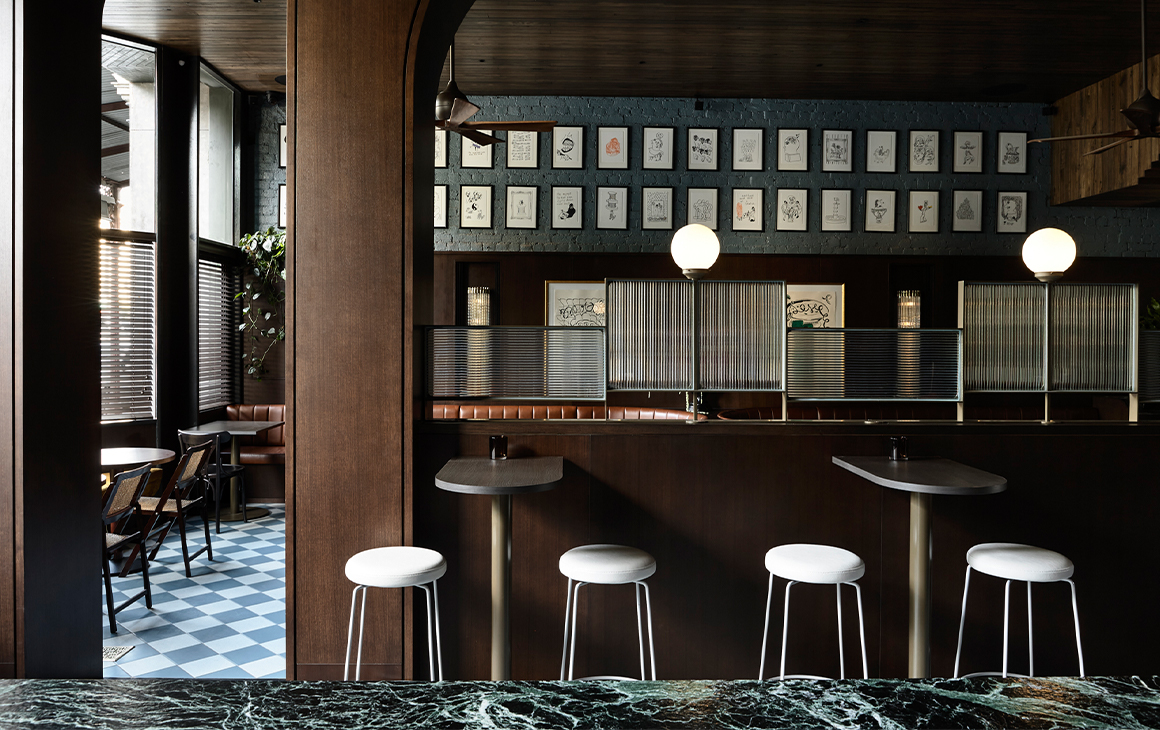 Poodle
A lofty European-style diner and bar, Poodle is vaguely reminiscent of a suburban Melbourne home that hasn't been renovated since at least the 70s—only far more glamorous. A mish-mash of design elements like leather bench seating, blue and white chequered floors, dark wood paneling, globe lights and marble bars all comes together to create a space that's sophisticated without taking itself too seriously—the kind you want to stay in until long after your two-hour COVID time limit is up.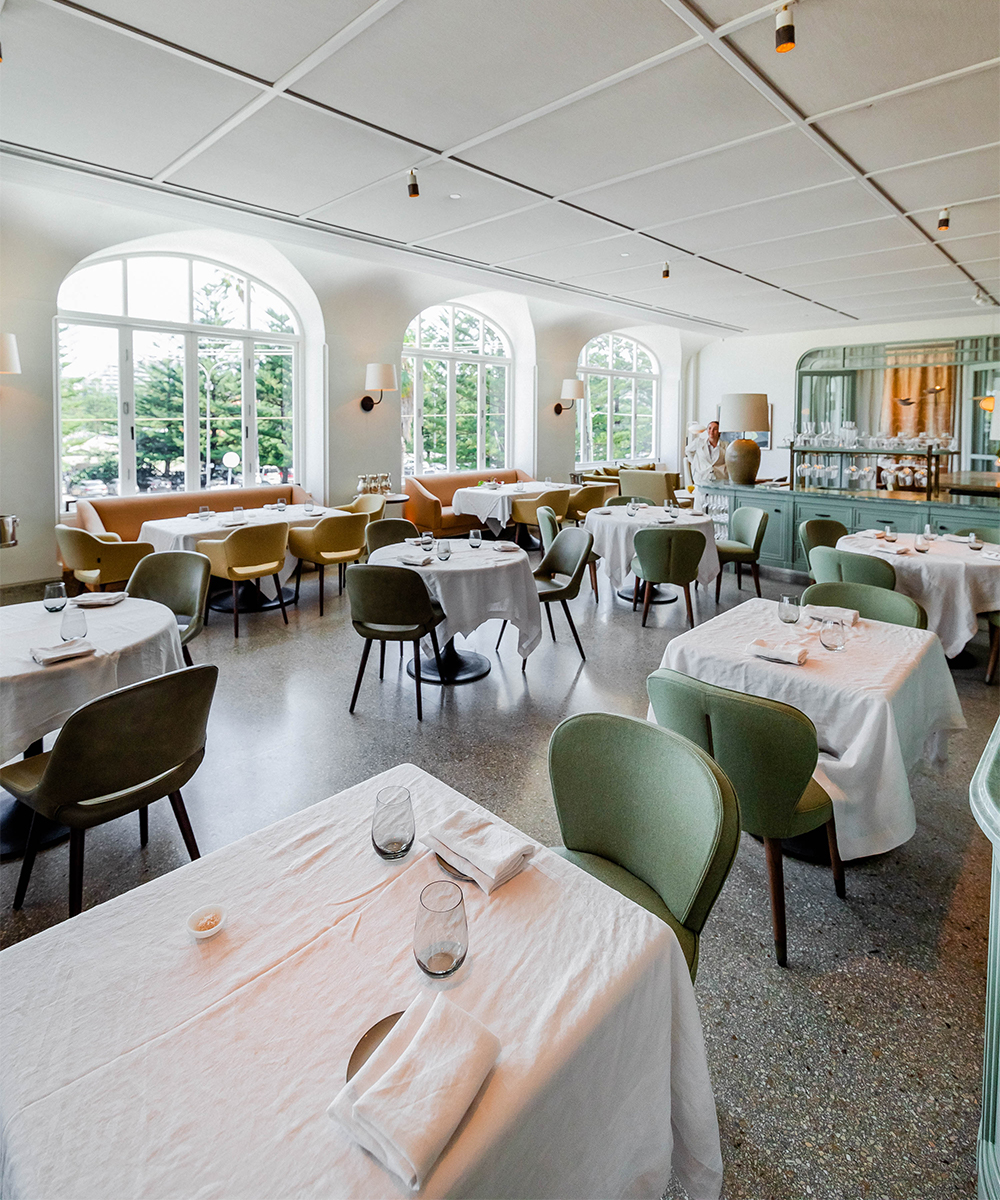 Sydney
Mimi's
Cue the Mediterranean vibes, Mimi's is the latest addition to Sydney institution Coogee Pavilion and it's a coastal dream. Awash in shades of sage and olive green with sunlight streaming in the huge arched windows that look out to sea, Mimi's is all sophistication, a very different vibe to the pumping rooftop club and family-friendly eatery above and below. Whilst the menu changes regularly, you can expect seafood and loads of it, best paired with a bottle of wine off the lengthy list.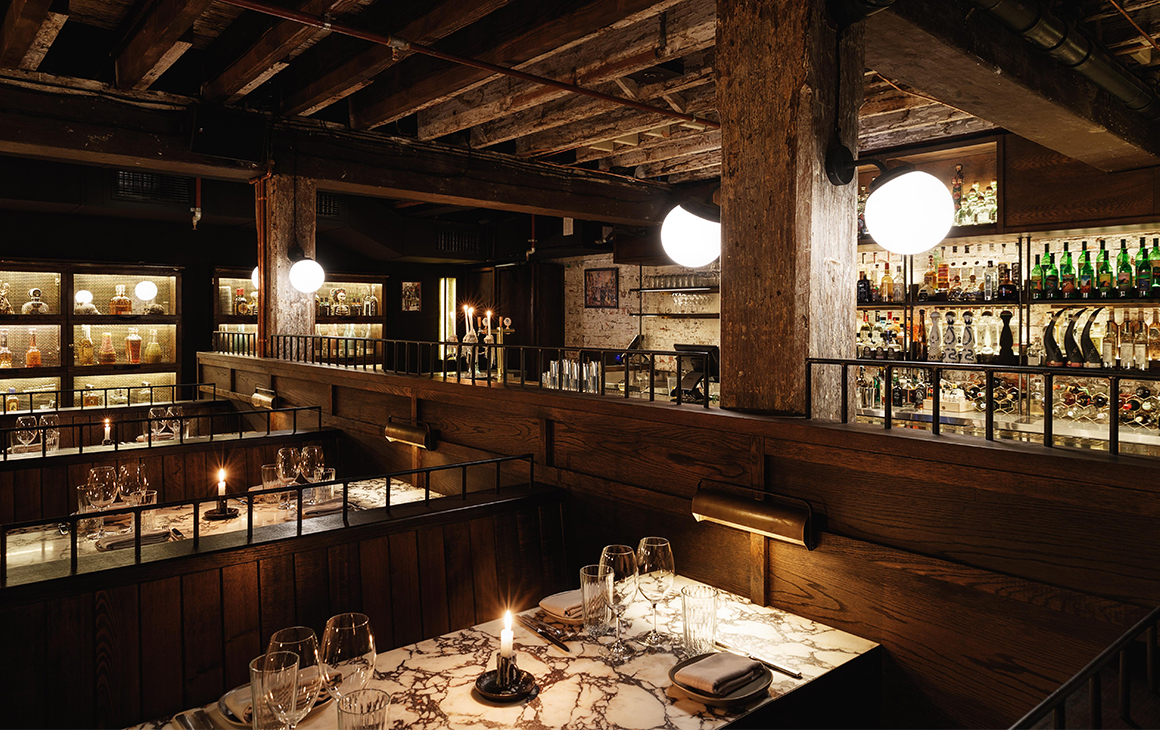 Esteban
A new basement taqueria, restaurant, tequila and mezcal bar hidden in the heart of Sydney's CBD, Esteban has taken up residence in what was once a printing shop, with architects Humphrey & Edwards taking the building's Art Deco bones—sandstone walls, timber beams, and towering archways—and layering it with influences from the boozy, heady basement bars of Mexico City. The two-storey space features a moodily-lit basement bar lined with brown leather booths, while upstairs there's a more intimate dining room with an open kitchen and counter seating. Whichever space you wind up in, just don't leave without sampling the mezcal—they've got one of the largest collections in the country.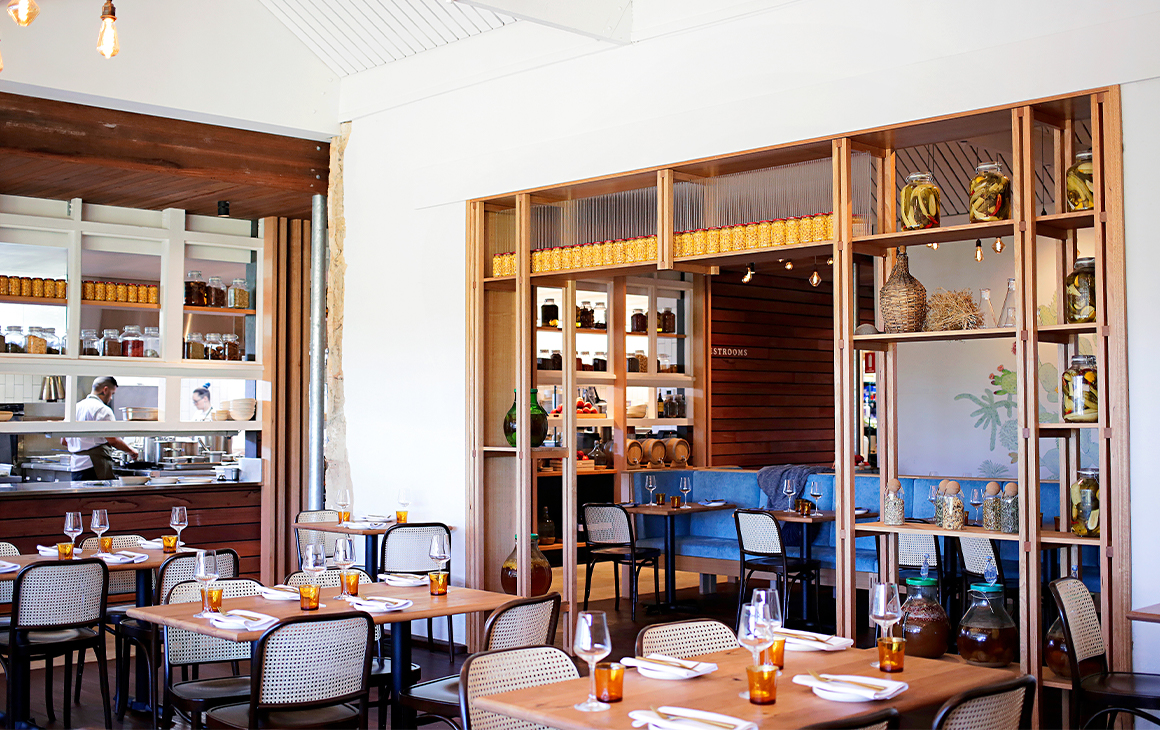 Perth
Coogee Common
The highly anticipated Coogee Common opened early in 2020 and quickly became a staple of Perth's dining scene. Housed in the Old Coogee Hotel, the 120 year old building has been carefully restored with a helping hand from property developer Adrian Fini and the result is phenomenal. It's not just the interiors that are worth a visit either—the on-site garden means the seasonal menu literally couldn't get any fresher. Think roasted carrots with orange thyme buttermilk, potato gnocchi with zucchini and BBQ pumpkin with goats labneh and pomegranate.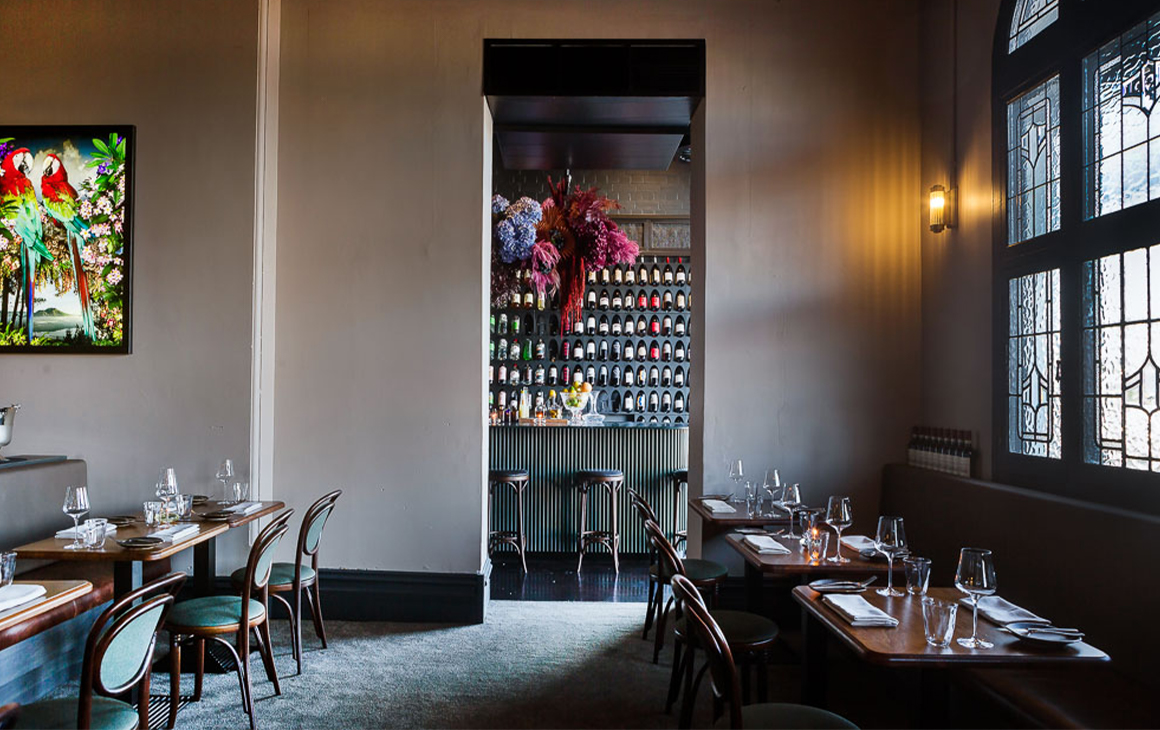 fleur
Sitting pretty inside The Royal Hotel, fleur is the kind of place that deserves a few hours of your time so you can take in her beauty, linger over a mini cocktail and savour each delicious bite of the seafood-heavy menu. If you can swing it, start your night off at the bar under the incredible floral installation with one of their tiny cocktails and a snack or two. Once you've had your fun at the bar, head into the beautiful dining room, where stained glass windows shine a light on the Art Deco-inspired decor. On the menu, you'll find a seafood heavy menu with Japanese influences, while the weekend high teas are a fancy afternoon affair worth dressing up for.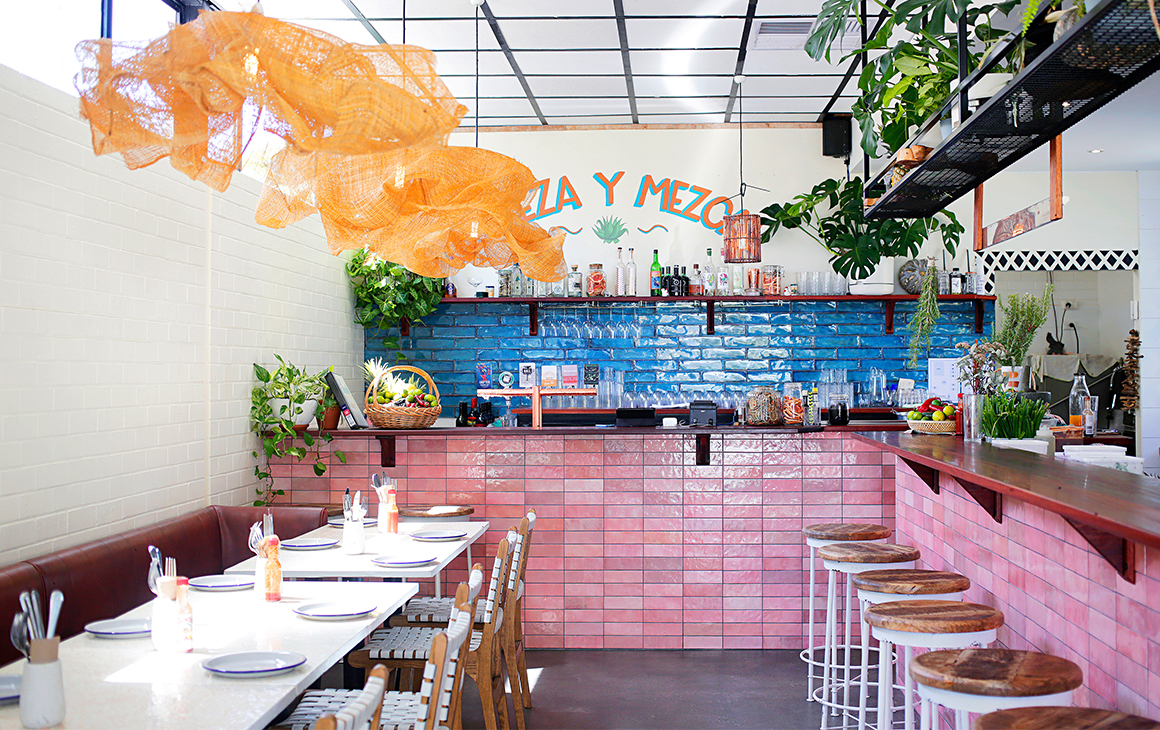 La Cabana
Translating to 'the cabin' in Spanish, we can confirm that La Cabana is so much more than a humble abode. Located moments from the beach in South Fremantle, the laid back charm of the surf town has definitely rubbed off on this vibing restaurant. A celebration of all things Mexican, you'll find all your favourites on the menu, including tacos al pastor, ceviche tostadas and of course, plenty of tequila cocktails to wash it down. With indoor and outdoor seating areas decorated in vivid colours of turquoise and coral, it's just the spot for an afternoon fiesta.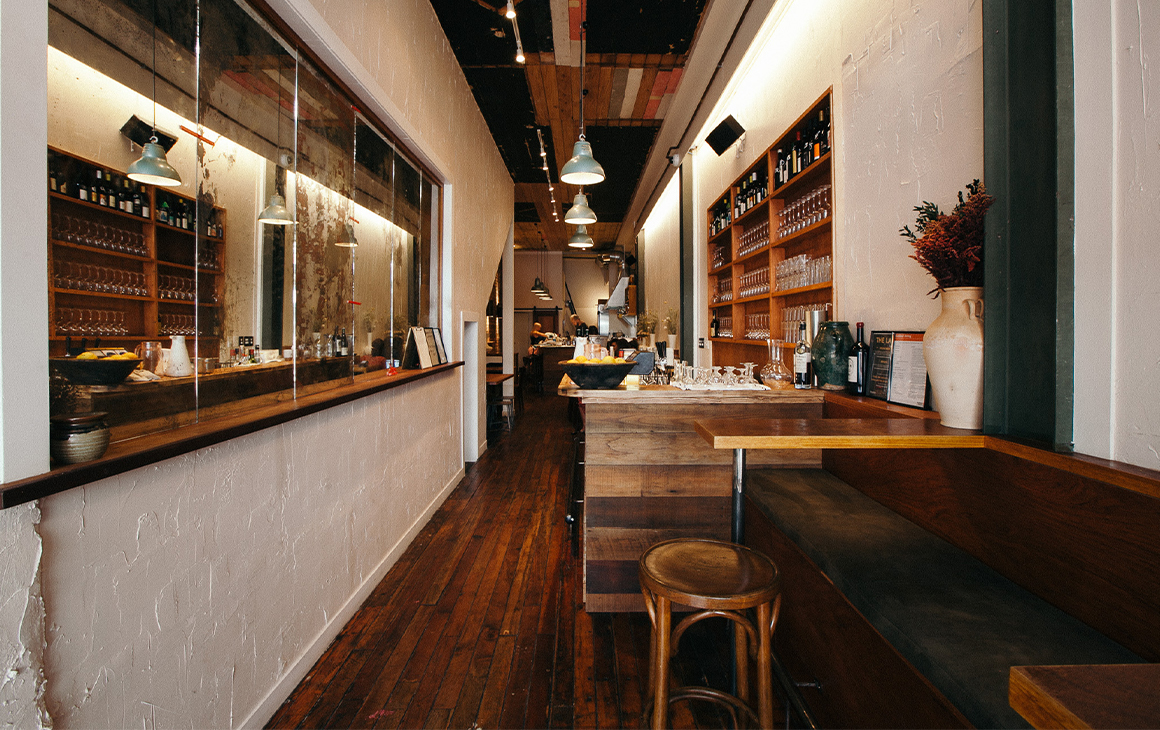 Auckland
Bar Celeste
A French-inspired neo-bistro that is sure to have your taste-buds tingling and your toes tapping way into the night, Bar Céleste has brought a sophisticated party scene to the heart of Auckland's K' Road and we're definitely feeling it. Rustic farmhouse meets industrial styling, the new Auckland staple is the place to get shucked oysters at 2am before taking an adventure through the best of New Zealand's seasonal ingredients, with a new menu to explore almost every week.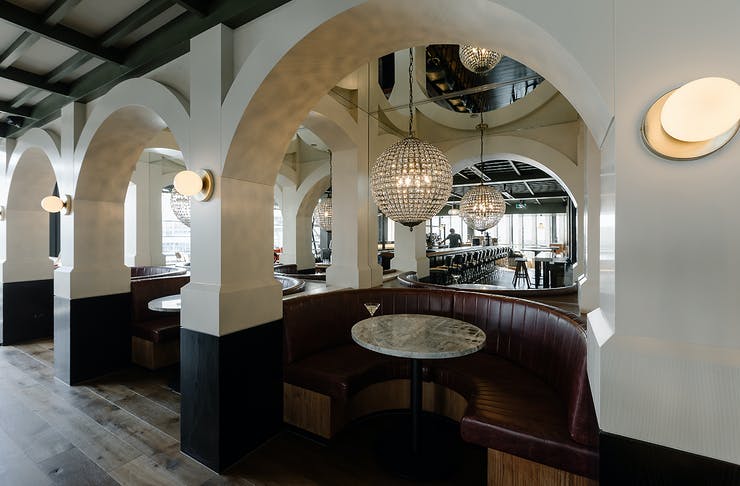 Saxon + Parole
Saddle up people, because Saxon + Parole is here—and you're going to want to come along for the (culinary) ride. Named after two top American racehorses, this breathtaking new restaurant comes to us all the way from New York City, where it also has an outpost. Described as a modern, NYC-style steakhouse, it really is so much more than that—in fact, you'll get to indulge in some of the most amazing food you've ever eaten, in one of the most beautifully-designed spaces you've ever seen. Basically, dining here is a real bloody treat. So settle into the double-height space (which includes a 48-seater mezzanine floor, leather-clad booths and even a VIP room for two complete with velvet furnishings and a record player—all with expansive views of the historic Auckland Ferry Building) and prepare to treat your palate, big time.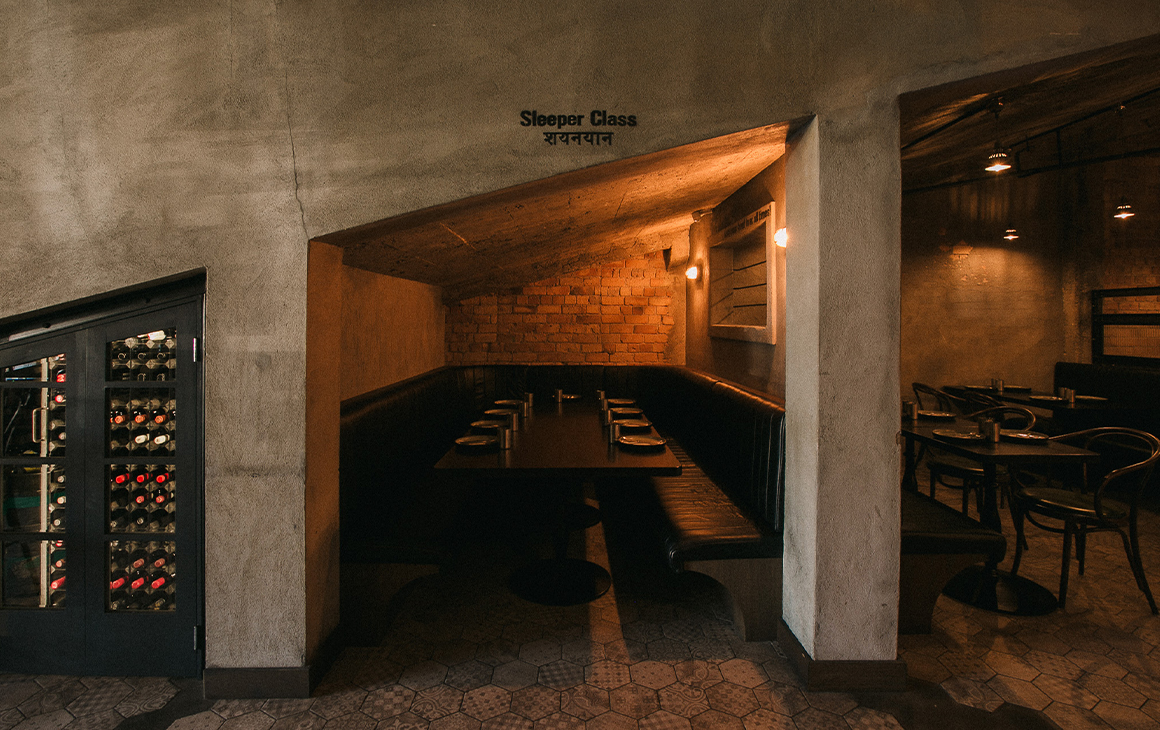 VT Station
We've never been to V.T. Station (a.k.a Victoria Terminus, a.k.a India's busiest train station), but we reckon the Aucklad version is probably a pretty good substitute. The fit-out alone is worth visiting for, styled after the original train station in Mumbai, from floor—think purposefully-cracked black and white tiles—to ceiling—metal luggage racks, filled with the suitcases of imaginary passengers. The food, however, is where the V.T. journey really begins, taking you on an exciting round-trip of Indian cuisine, but not as you know it. Drawing inspiration from around the country, the menu champions the lesser-known style of food that is Indian street eats, cleverly paired with Kiwi ingredients to take you to just one destination: deliciousness.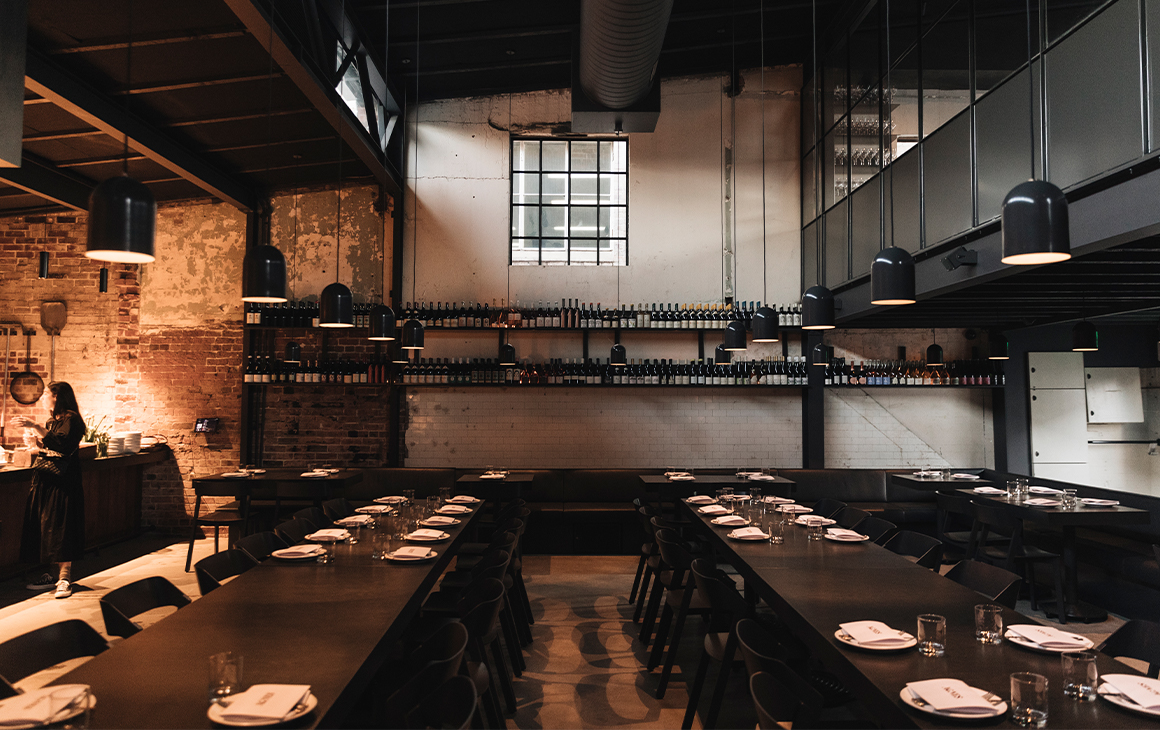 Brisbane
Agnes
Taking over an old warehouse that's been stripped back to bare bones and refitted, Agnes is a moody, sophisticated venue that combines sleek black furnishings and hanging pendant lights with exposed brick and polished concrete, while shelves holding an impressive number of wines line the walls. The open kitchen and its roaring fire pits sit alongside the dining area, where you can watch as everything is cooked over glowing fires—and when we say everything, we mean everything. Make sure you finish up with dessert on the rooftop terrace overlooking the Fortitude Valley outside.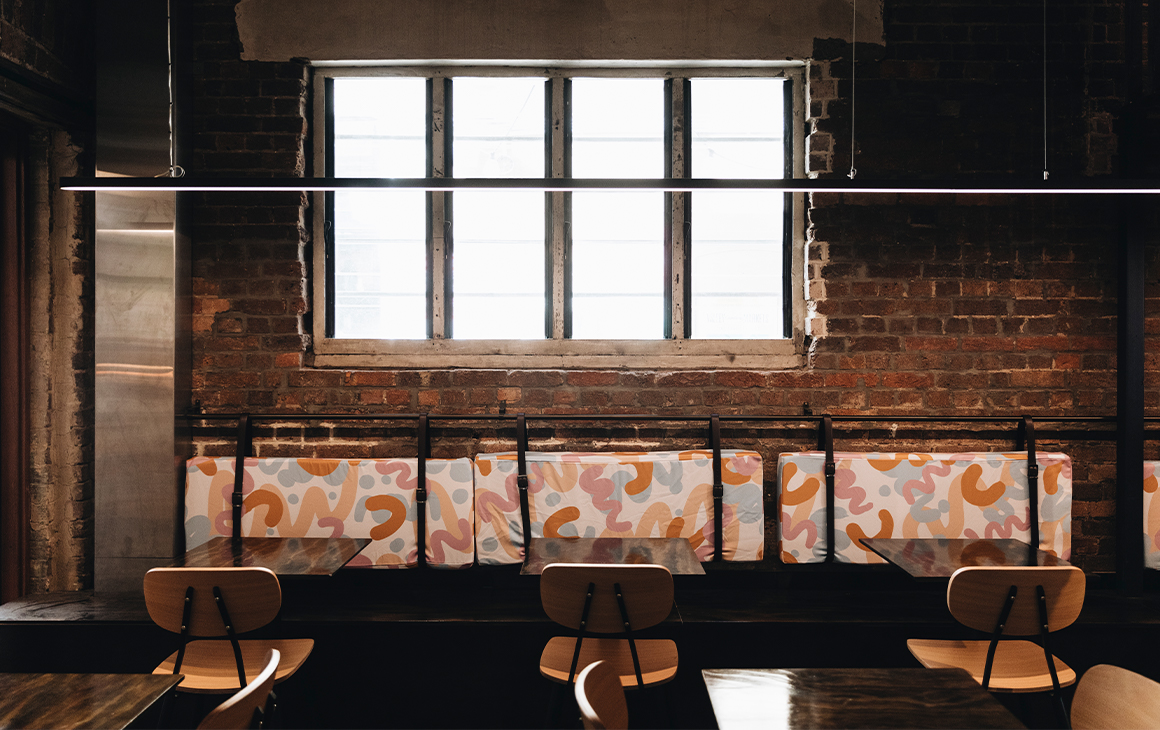 Uh Oh Spaghettio
Late night eats got a facelift when Uh Oh Spaghettio entered the Brisbane dining game. Behind the curtained windows of a heritage building you'll find a bold two-level space, with exposed brick walls brightened up with vintage posters, neon lights and pops of colour. To the rear, extending into the laneway behind, is a glass-walled room where you can watch fresh pasta being made every Friday and Saturday night under the glow of multi-coloured lights, with the restaurant serving up eats until 3am on weekends.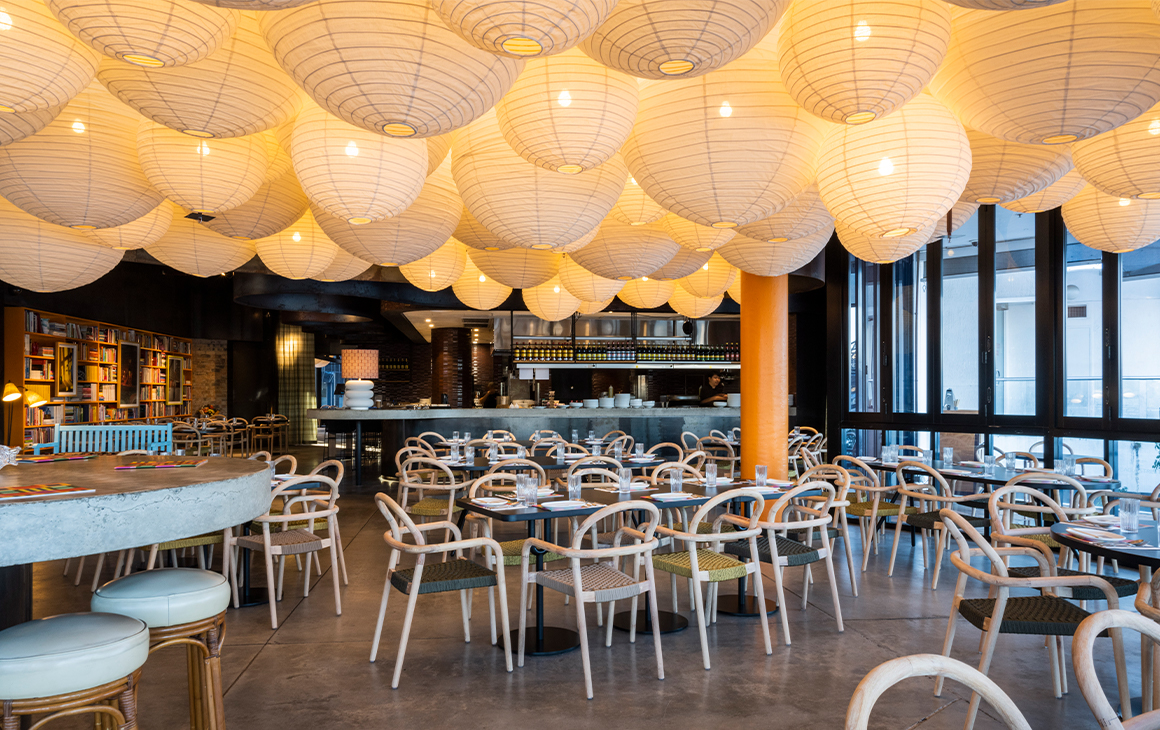 Naga Thai
This hip new Thai restaurant's design has been crafted by none other than iconic Brisbane designer Anna Spiro, who has created a 60s and 70s inspired interior full of bold colours, retro objects and voluminous lamps. With floor to ceiling windows looking out to the Story Bridge, engulfing Naga Thai's ceiling are dozens of round paper lanterns, while one entire wall has been taken over by colourful bookshelves. The whole space smacks of fun and frivolity—it's the kind of spot you want to hang out in with your crew all night long, stuffing yourself with sophisticated Thai dishes until you can't eat any more.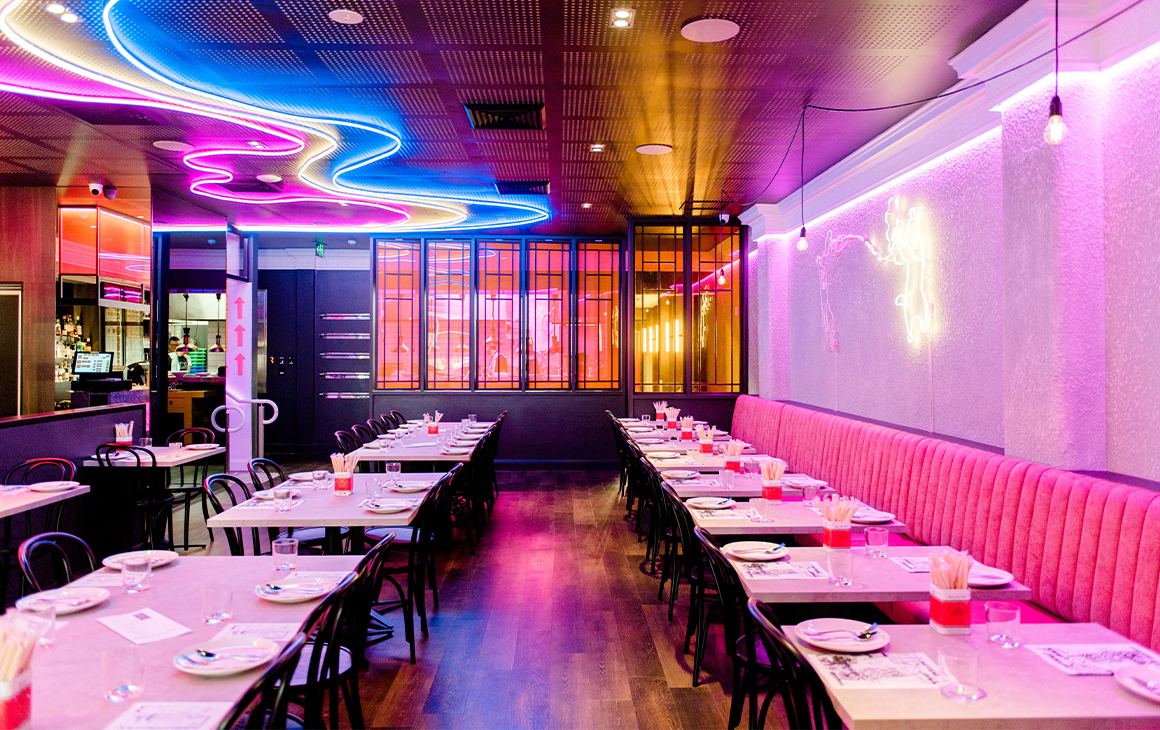 Gold Coast
Miss Mee
Prepare to be blown away, because this neon-lit Asian eatery is the hottest thing we've seen in a long, long time. Sleek, dripping in cool and finished with just the right amount of Gold Coast flair, Miss Mee totally nails a city vibe in a beachside location. Neon lights run across the ceiling, hot pink bar stools line the bar and for those long nights with friends, you'll want to sink into the plush banquet and bench seats that are hugging the walls. Adorning most surfaces are cute Asian-inspired graphics and signs—basically, everywhere you look there's something to take in. But while your jaw may hit the floor over the stunning transformation of the space, the tantalising food will have you chowing down on epic nosh almost immediately.
While you're making a list, check out the most beautiful new bars to open in 2020.
Image credit: Rocket Weijers (Mimi's), Steven Woodburn (Esteban), Elle Borgward, Grace Elizabeth Smith, We Are Darcy Starr, Kaitlin Maree,
Wono Kim, Anna Kidman, Supplied