Best Of The Web This Week: A clickable smorgasbord of celebrity trash talk, food porn, good-to-knows, generally interesting chat-starters, and anything else we think you should know about from around the Internet. It's your watercooler cheat sheet for the week.
Oh my pheromones—maybe its time to move away from tinder and try smell dating?
But wait... Tinder's new "Tinder Social" now lets me superficially judge not just one human… but a whole #squad of humans.
Ok, so they've swiped right (of course they did): Here's how to impress your tinder (group) date by using fancy economic terms and actually applying them correctly.
Ok, if this happens one more time, we're making it a drinking game. #montaguebridge4eva
GTFO OLLY WHY ARE YOU EVEN STILL HERE? 61 thoughts we all had during GOT premiere.
This belly button fluff beer sounds like an interesting proposal… where do I NOT sign up?
Look I don't know who you are, but please don't tell me how to drink my milo.
Why use a back scratcher when you can use your peen?
It's ok Miley-dawg you're still hot. Walk it off. #badtattoos
And of course, we can't end our best of the web this week without paying homage to our Queen. But who is BECKY??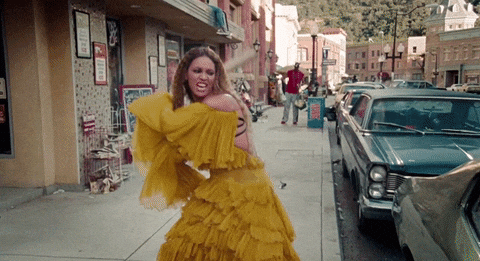 Photo credit: Beyonce, Lemonade