There's something seriously wholesome about good, old-fashioned outback hospitality and a full stomach.
Australia's hot, wide-open spaces are dotted with some brilliant watering holes, all filled with a rich history and some, well, some have bras suspended over the front bar. Needless to say, it's novelties like this that makes them so damn iconic.
Check out Australia's most iconic outback pubs.
Nindigully Pub
Nindigully, Queensland
The Gully may be Queensland's oldest pub but she's young at heart. Raking in a thumping crowd as big as its first few days of opening (despite the fact that the town of Nindigully actually only has around nine actual residents), this historic pub is located on the banks of the Moonie River and you bet your bottom's dollar she's kept her original facade.
She's got the thumbs up from the legendary Hugh Jackman and Nindigully Pub is also uber-famous for her kilogram T-bone, a tender slab flavoured to perfection. This iconic country pub is also the home of the big "Road Train" burger which is a mega burger fit to feed four people (or just the hungriest of road trippers). We suggest ordering one of these and lapping up the live music in the beer garden.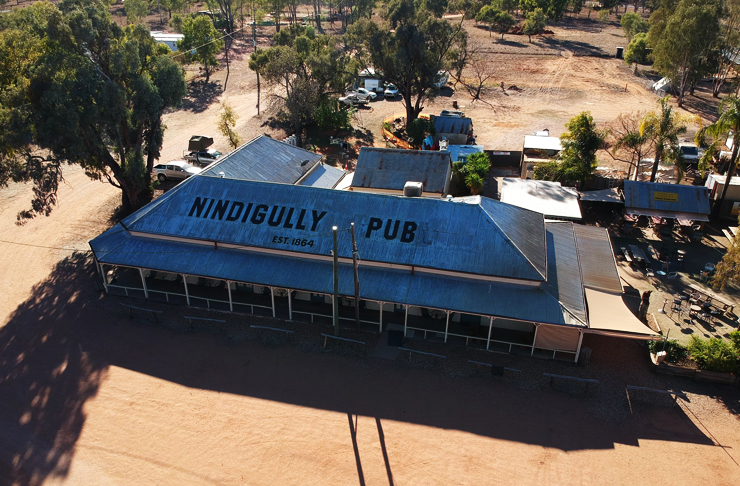 The Pink Roadhouse
Oodnadatta, South Australia
Picture this, you're driving in the middle of the outback, on your way to The Simpson Dessert. It's been several hours since the last petrol station, and you're on your third cycle of listening to Lou Bega's A Little Bit Of Mambo because yep, you guessed it, there is no reception. But then, far on the horizon, a mirage emerges. Welcome to The Pink Roadhouse and yes, it's exactly how it sounds — a pub, in the middle of the outback, painted entirely pink. And why pink? Well, why the hell not?
Over the decades, this institution has transformed itself from a pink general store into a blossoming general store slash car workshop slash post office slash caravan slash pub. In other words, there's more to explore than a cold roadside schooner.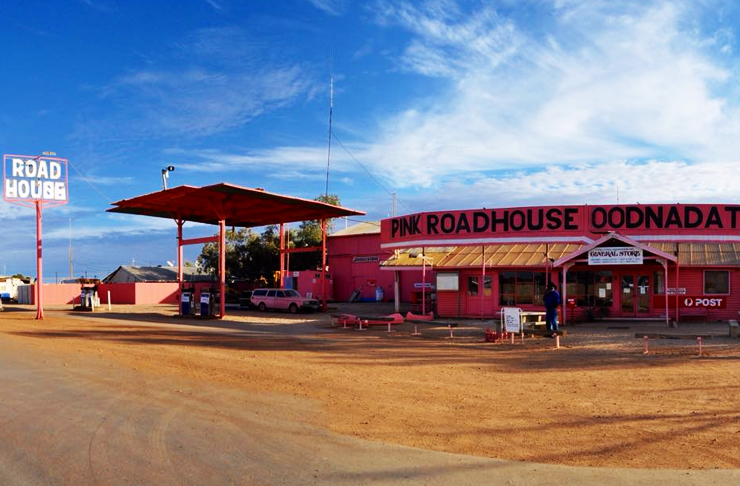 Daly Waters Pub
Daly Waters, Northern Territory
This 1930s pub has stood the test of time and still whips up one of the best schnitty feeds in Australia. Way back in the day, this pub witnessed a sling of hectic murders (this one's for you true crime fiends), shoot outs and cattle stampeding. Now, it's just home to an iconic Happy Hour, novelty bra hangings and the occasional odd ghost (her name is Sarah and don't worry, she's not dangerous), you know, the usual bar antics.
Here, it's all about the nostalgia and the pub basques in all its old-fashioned and dishevelled glory with much pride. As for the all the dangling bras hanging over the bar? It all started in the 80s when a coach driver bet his female passengers that they couldn't drink as much as him. Aside from the obvious lingerie line-up, it's all about true outback hospitality out here with wholesome cold beers and cocktails with paper umbrellas in them, if you fancy. To soak up the booze, we're thinking the crocodile slider would be a memory you can't say no to.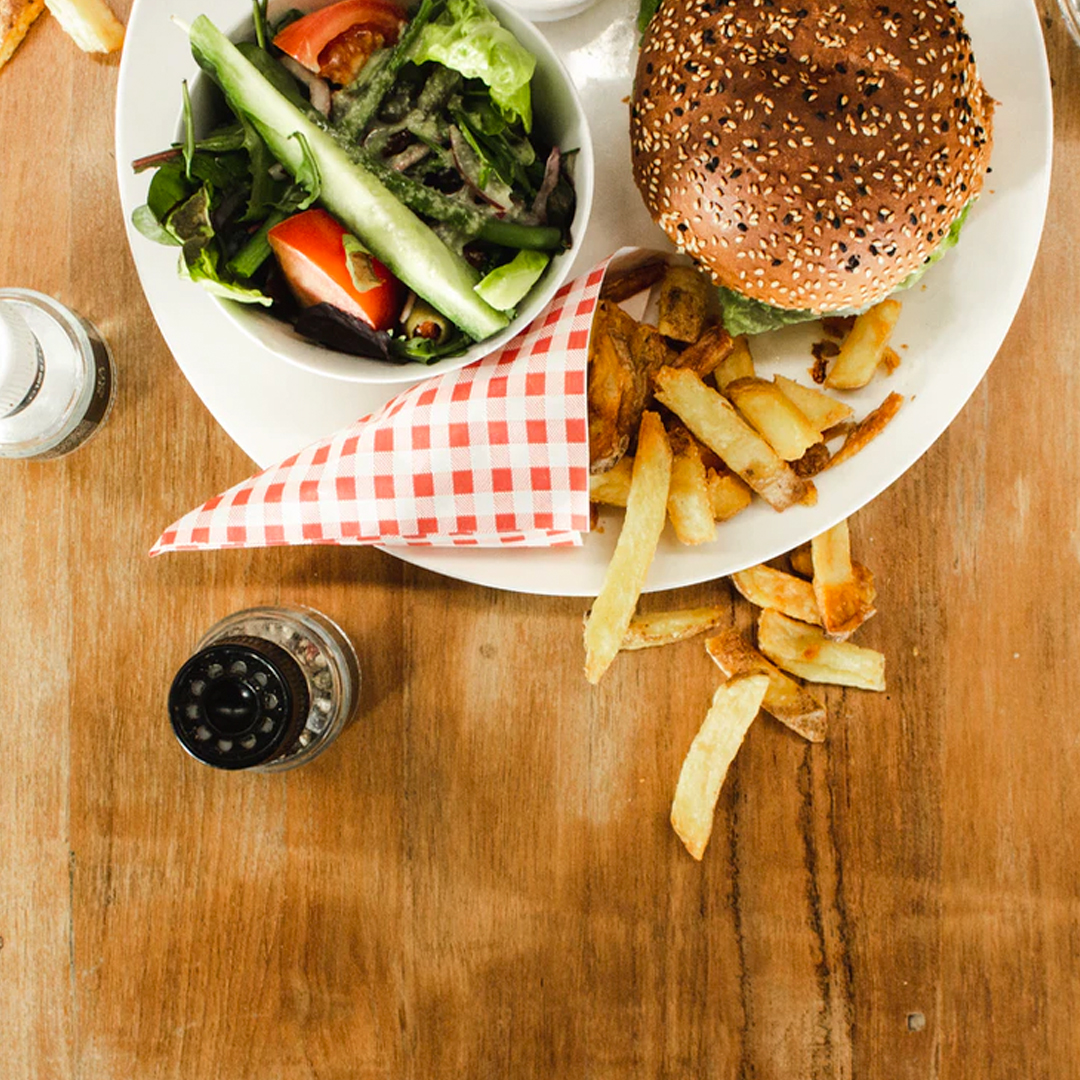 Blue Heeler Hotel
Kynuna, Queensland
We mean, we'd go anywhere that's named after a dog. If the Blue Heeler Hotel sounds semi-familiar, it's because this iconic outback in Queensland was where Aussie poet Banjo Patterson first performed the famous Waltzing Matilda (and for more fun facts, the brick fireplace was actually built by RM Williams). Located between Winton and McKinlay, this pub whips up all the staple pub grub you could want after a long day on the road and also boats a pretty epic merch shop which means you'll definitely be buying a set of coasters, a retro "Blue Heelers Hotel" cap and travel mug on your way out.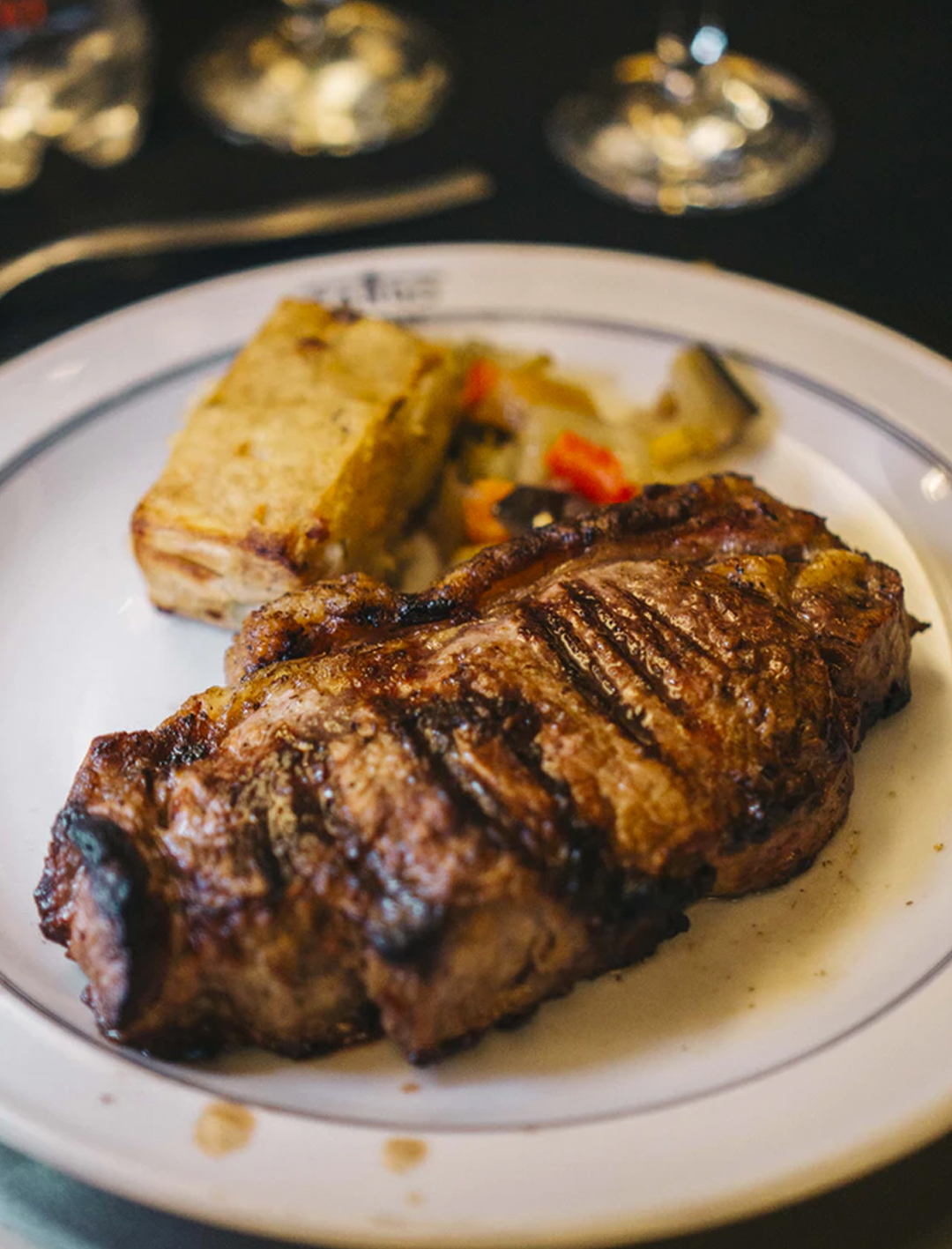 Grand Hotel Kookynie
Kookynie, Western Australia
This iconic outback pub is situated in the heart of an old gold rush ghost town. You'll only find about 13 actual residents in Kookynie but the widespread charm here is second to none. There's everything here from pool tables and a no-frills beer garden to tent and caravan sites if you're keen to stay a little longer. On the menu, it's good old fashioned steaks, chips and burgers which can all be enjoyed by fire and other great company. And if you stay for long enough, legendary owners Margaret and Kevin might even send you off with some homemade cake, pan brioche, dried grapes and banana slices.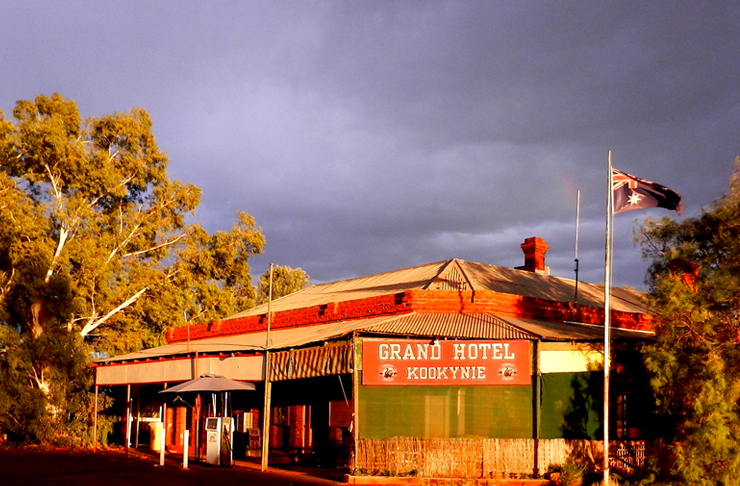 Packsaddle Roadhouse
PACKSADDLE, NSW
For the ultimate outback pub vibes, look no further than the trusty, rusty Packsaddle Roadhouse. He's been dubbed a "diamond in the dust" and lies almost 200km north of Broken Hill sporting a bar, dining room, a beer garden and even some on-site camping if you're keen. Decked out with corrugated iron, monster kegs, fairy lights, and hanging cowboy hats and boots, you'll feel like you're in the middle of a Clint Eastwood movie. No surprise, it's all about rump steak, T-bones, grilled feeds and schnitzels here, with a solid slew of tasty meat pies as well.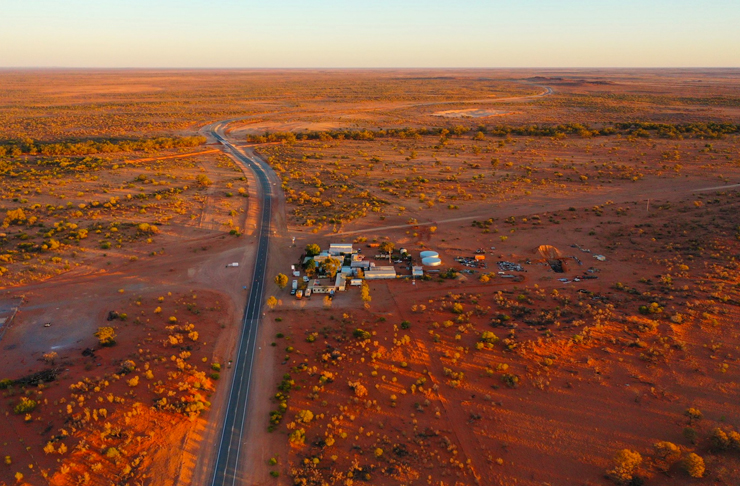 Silverton Hotel
SILVERTON, NSW
The Silverton Hotel is Australia's version of Hollywood. Marked by the pimped-up, black Volkswagen beetle parked out the front (a cheeky homage to Mad Max's V8 interceptor)—this bush watering hole will bring back big film memories for anyone who has seen Razorback, Wake In Fright, The Slim Dusty Movie, Mission Impossible II, The Adventures of Priscilla: Queen of the Desert and a whole heap more (movie buffs, you need to get here, stat). You'll be able to tab up a number of stomach-fillers here like chicken nuggets (a cruisey 60-cents each), chiko rolls, fish cocktails, Silverton's iconic hotdog and the oozing pie, chips and gravy combo.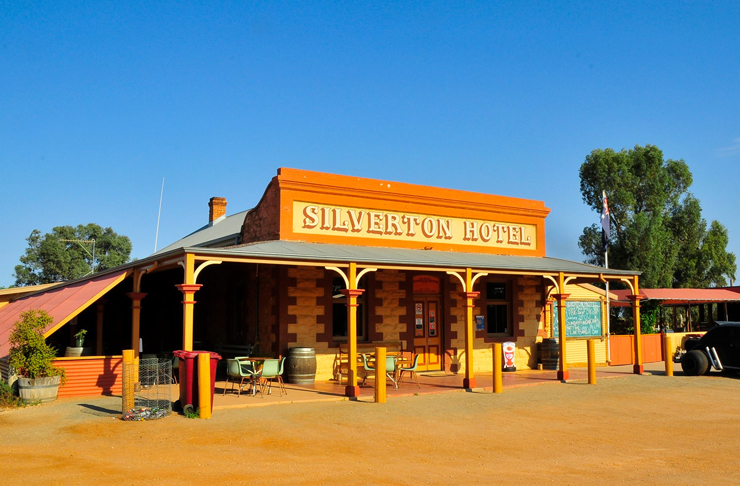 The Palace Hotel
BROKEN HILL, NSW
Before it became a holy site for sinking schooners, The Palace Hotel was actually a venue dedicated to all things coffee. This beautiful country pub (which you have no doubt already spotted in The Adventures of Priscilla: Queen of the Desert), is decked out in landscape murals, all of which include a body of water. Your heavy hitter feed here has to be the "Palace Burger", a glorious stack of marinated pulled pork beef brisket with jalapeno peppers, swiss cheese, caramelised onions, BBQ honey mustard sauce and tomato sauce.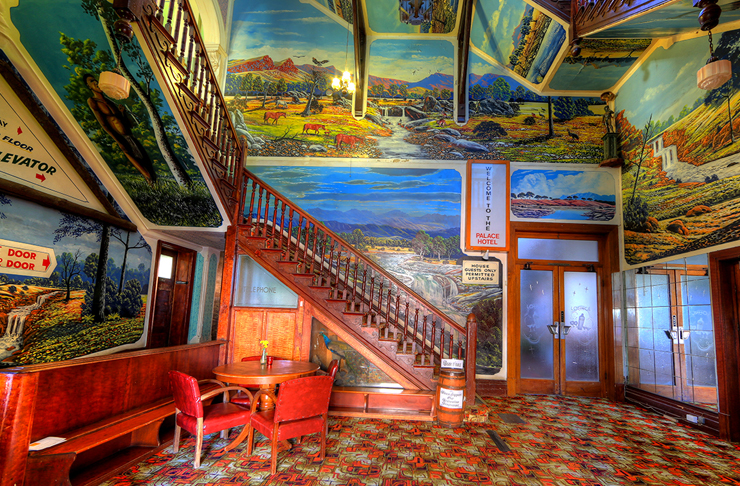 And while you're trawling around Australia, check out the best glamping sites.
Image credit: Packsaddle Roadhouse, Nindigully Pub, The Pink Roadhouse, Daly Waters Pub, Blue Heeler Hotel, Grand Hotel Kookynie, Packsaddle Roadhouse, Silverton Hotel,Palace Hotel