If you've ever found yourself in Bali during school holidays or hoiking your suitcase up 100-year-old staircases in Europe during a heatwave, you've probably learned that choosing where to travel is just as important as deciding when to go.
So, to save you time (and a few confusing Google searches), we've compiled a comprehensive list of where to travel to, and when, in 2020—taking into account price, weather, special events and how to avoid losing yourself among throngs of tourists.
Here's where to travel to every month of the year.
The Best Places To Travel In January
Colorado, USA
If you didn't skip away for a white Christmas in December, January is your last chance to catch the festive season as it should be (with chunky knitwear hiding the results of all that Christmas pud, not to mention real Christmas trees adorned with twinkly lights). Snow holidays are always pricey, but they make up for it in pretty, and one of the prettiest places has got to be Colorado. In January Gay Ski Week and X Games hit Aspen, but if you'd rather play it low key there are plenty of fireplaces to sip hot cocoa around and slopes to slide down. The main ski resorts to consider are Breckenridge, Vail, Aspen and Telluride.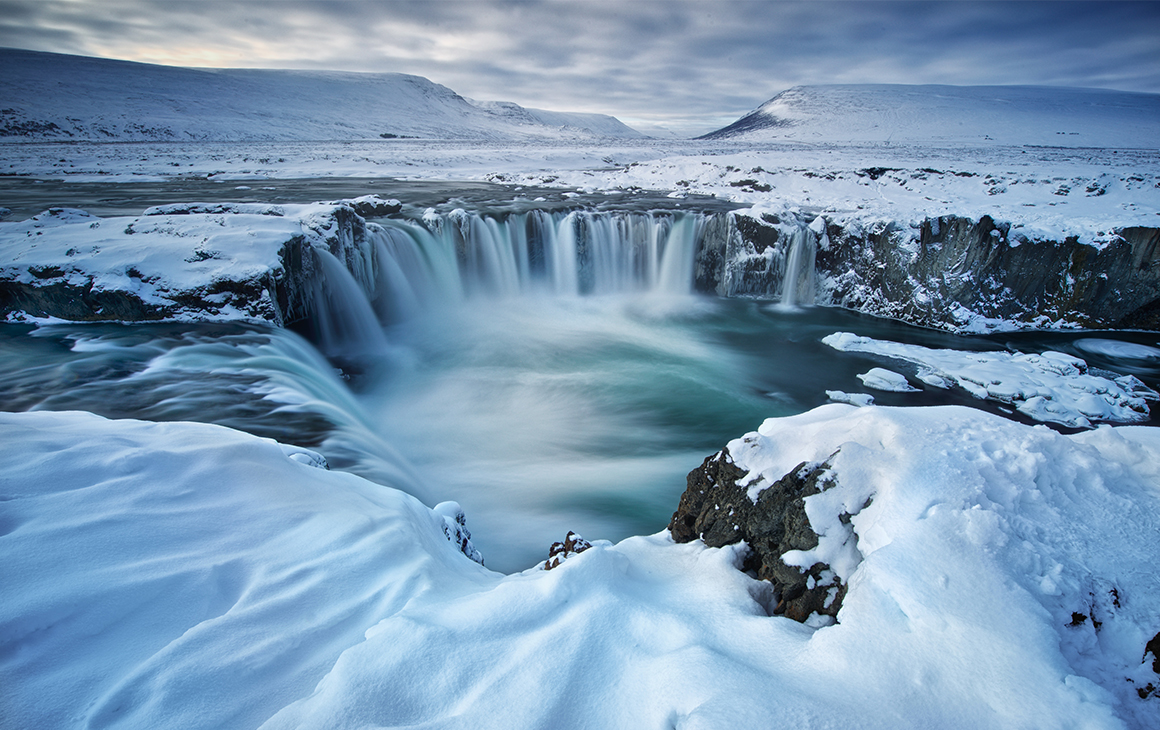 Iceland
If you can hack what feels like eternal darkness, a trip to Iceland to see the Northern Lights is a no brainer. Yes, January lives up to the island's name, it will be icy cold, but when you catch the bright neon green lights flashing through the sky it'll all be worth it. Never been before? Here's the ultimate guide to help with planning your Icelandic journey, complete with miniature fluffy horses. Keen to get off the beaten track? Here are three neighbourhoods to explore that aren't Reykjavik and a guide to traversing this beautiful country by 4WD. In extra good news, January tends to be on the quieter side for Iceland's tourism scene.
The Best Places To Travel In February
Singapore
Welcome in the year of the rat in Singapore this Februray. Chinese New Year is officially on 25 January, but the festivities kick on well into February. Expect plenty of colour, vivid nightlife and epic feasts as you pay homage to Chinese cultural traditions. Stay up late, sleep in and take afternoon naps when the rain rolls in. Here are some cool bars to check out while you're there.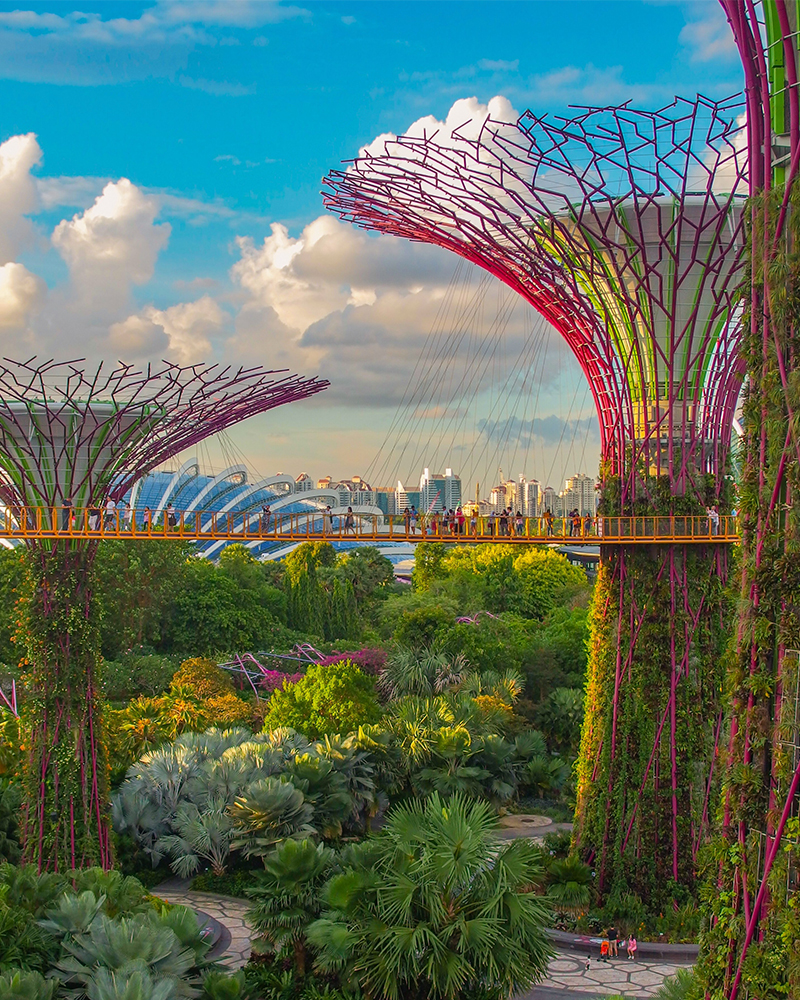 Perth, Australia
Without a doubt, the best time to visit Perth is at the start of the year when the annual Fringe World Festival gives good reason to get out and about on balmy summer nights. The third biggest Fringe festival in the world, it runs for a month from 17 January to 16 February and brings together the best in cabaret, circus and comedy, with over 150 venues spread out across the city. Here's what you can't miss, the best boutique hotels to rest your weary head and where to fuel up.
The Best Places To Travel In March
Seoul, South Korea
A city that never seems to sleep, spend a week in neon-soaked Seoul and you'll still be hungry for more. And that goes for the Korean street food just as much as the K-pop. Hop your way around Hongdae's karaoke and K-pop bars, learn what Gangnam style really is on a shopping spree at this underground mall, discover the city's many quirks, get a healthy dose of art, history and nature into you, and of course devour all of the bingsu, bulgogi and KFC (Korean fried chicken) your stomach can handle.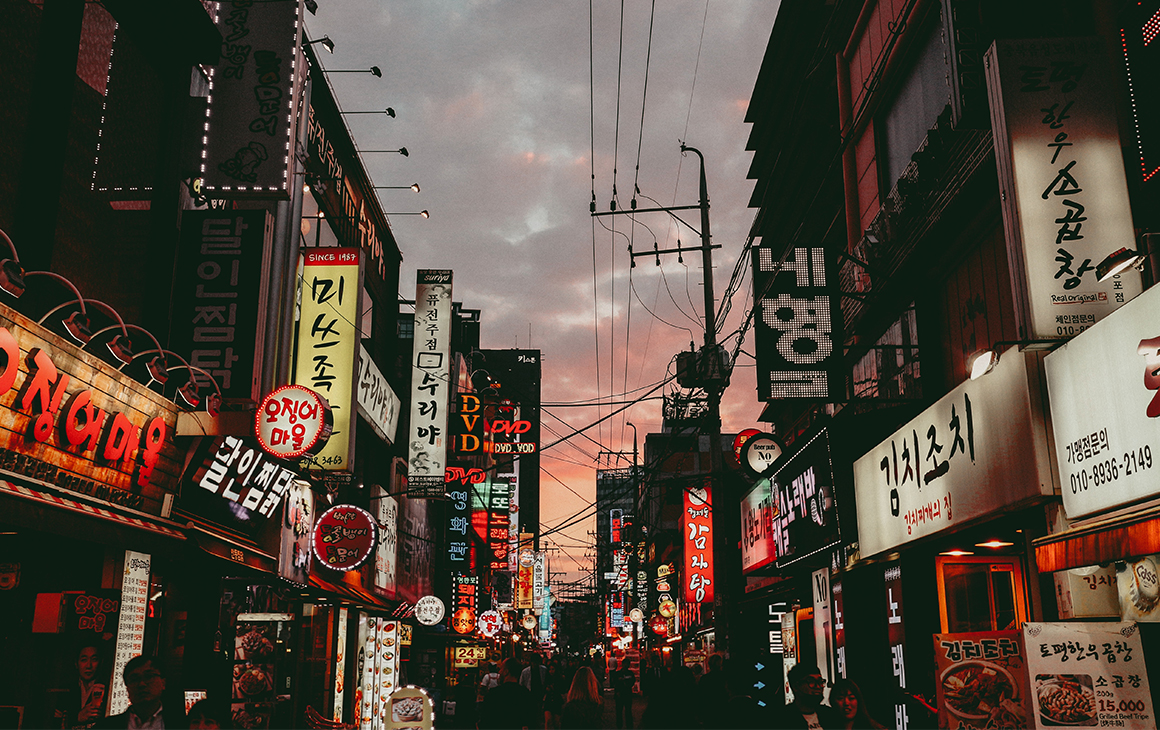 Bay Of Islands, New Zealand
While descriptive, the name "Bay Of Islands" does nothing to sum up the breathtaking beauty of New Zealand's own north island paradise. Made up of over 140 islands boasting sun-drenched beaches and bright blue bays, you can be as active or lazy as you want out here. Can't sit still? Go kayaking around the bays and dive down to scope out the beauty below, or check out Rainbow Falls and the Waitangi Treaty Grounds. Keen to kick back and relax? Find a secluded beach or a quiet seaside cafe and while away your days with a book. Whatever your speed, you can't miss the Kawiti Glowworm Cave.
The Best Places To Travel In April
Borneo
Ranking third in the world's largest islands, Borneo sits off the Malay Archipelago and is home to a diverse bunch of animals; from orangutans and pygmy elephants to crocodiles and proboscis monkeys (with those adorably strange bulbous noses). In fact, a new species is discovered here three times a month. It's important to remember to tread lightly when travelling to Borneo, and anywhere for that matter, so staying at an eco lodge-like Sukau Rainforest Lodge is a must.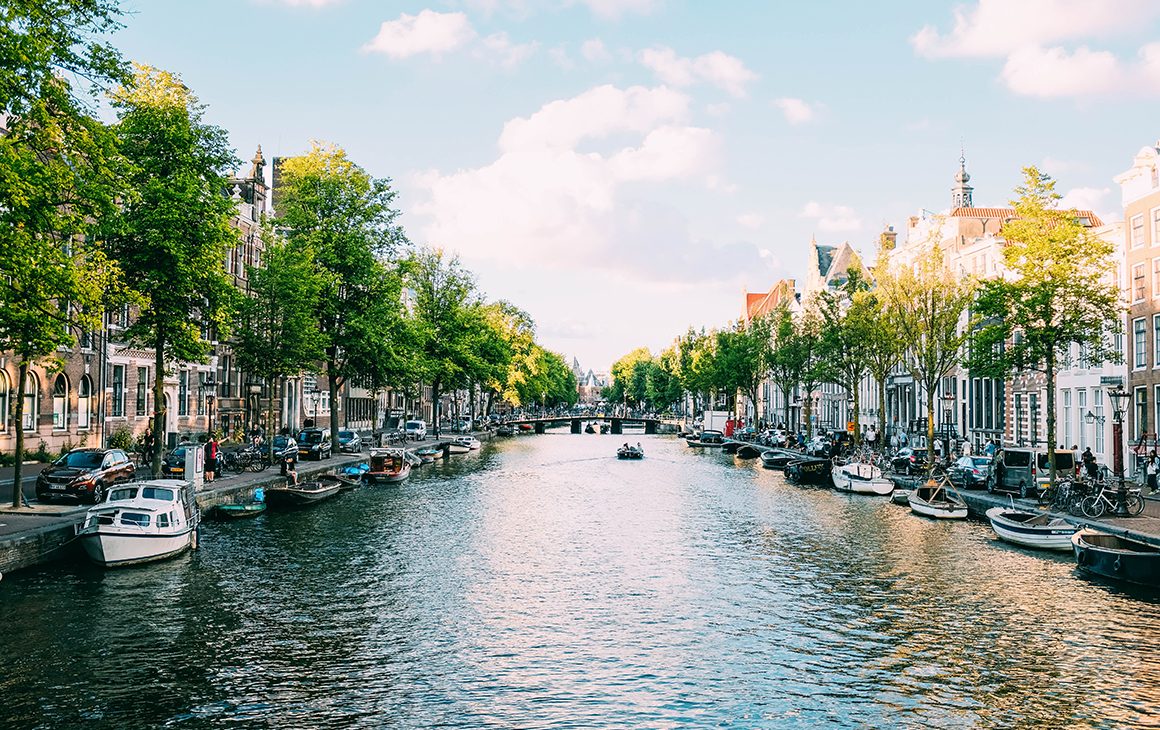 Netherlands
The Netherlands offers up plenty to see and do in a teeny tiny, easily traversable package. Of course, there are Amsterdam's beautiful canals, picture-perfect architecture, pancake houses and coffeeshops (*ahem* weed cafes *ahem*). But if you venture little more than an hour out of Amsterdam you'll reach gems like Rotterdam, The Hague and Utrecht. In April the tulips are in full bloom, so a visit to Keukenhof Gardens in Lisse is a must.
The Best Places To Travel In May
Costa Rica
Yes, May in Costa Rica is the start of the rainy season (or green season, as known by locals, due to its verdant vegetation), but putting up with a few puddles and afternoon rain showers is much better than swarms of tourists covering every inch of sand at the beach. Head to Santa Teresa for laid-back vibes, incredible sunsets, beach bars and surf. If you can't quite make it that far from San José make tracks for Jacó instead. Another laid-back beach town, it's the prime position to explore some of Costa Rica's stunning national parks. From ziplining and mountain biking to yoga and snorkelling, with the option to party every night of the week, Costa Rica is a must for any nature-loving, eco-conscious traveller.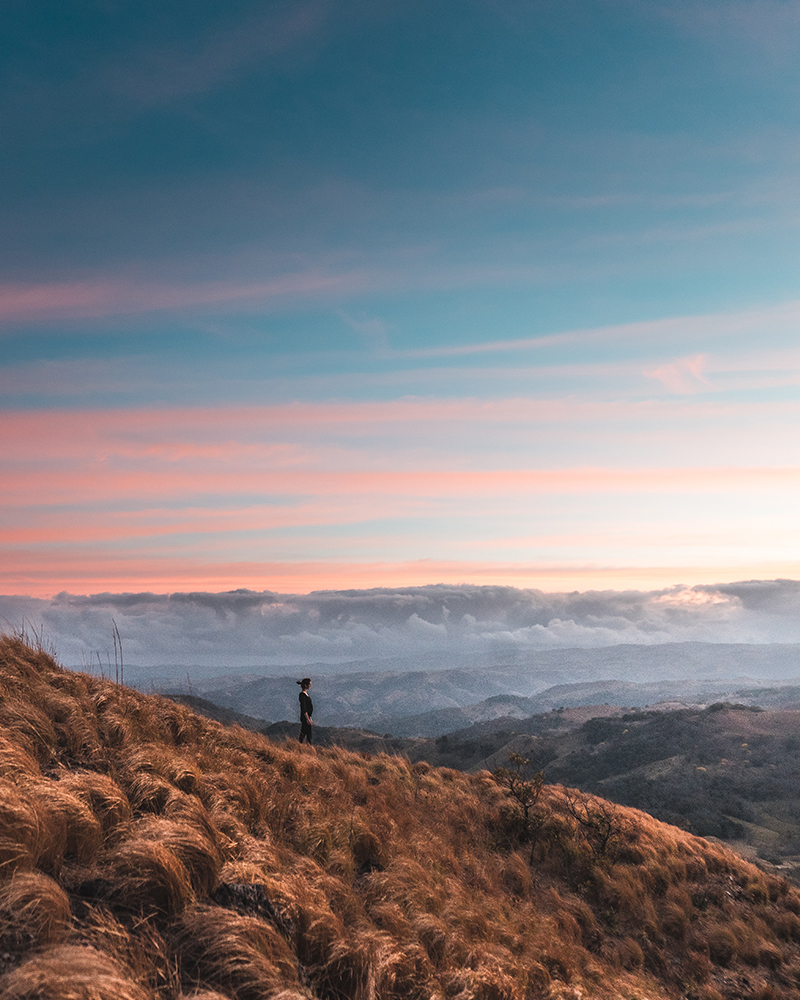 China
Spring is one of the better times to visit China, right before summer's high season and after the drizzly, cold days that winter brings. If you've never been before it can be quite overwhelming to know where to start; China is huge. Beijing is the country's capital and packed with history (it's also a good spot to explore the Great Wall of China from), while Shanghai is the country's biggest city with towering skyscrapers and lively shopping districts. Exploring the city is a must, but to miss the incredible natural wonders China presents would be a huge mistake. Google Tiger Leaping Gorge and you'll see what we mean. Hike the Longji rice terraces, travel by bamboo raft along the Li River, journey through the Silk Road, visit the Sichuan Giant Panda Sanctuaries, and try and squeeze in a thousand more things before you leave.
The Best Places To Travel In June
Tasmania, Australia
Yes, once again we're suggesting you travel to Tasmania this winter. Yes, Dark Mofo is that good. But winter is also a lovely time to visit the Apple Isle. Cosy up by the fire, sip hot sangria in your winter woollens, devour the many gourmet wanders the island dishes up and, if you're insane, go skinny dipping at Hobart's Winter Solstice Swim all in the name of a good cause. Reward yourself with a luxe escape at one of these lush lodgings.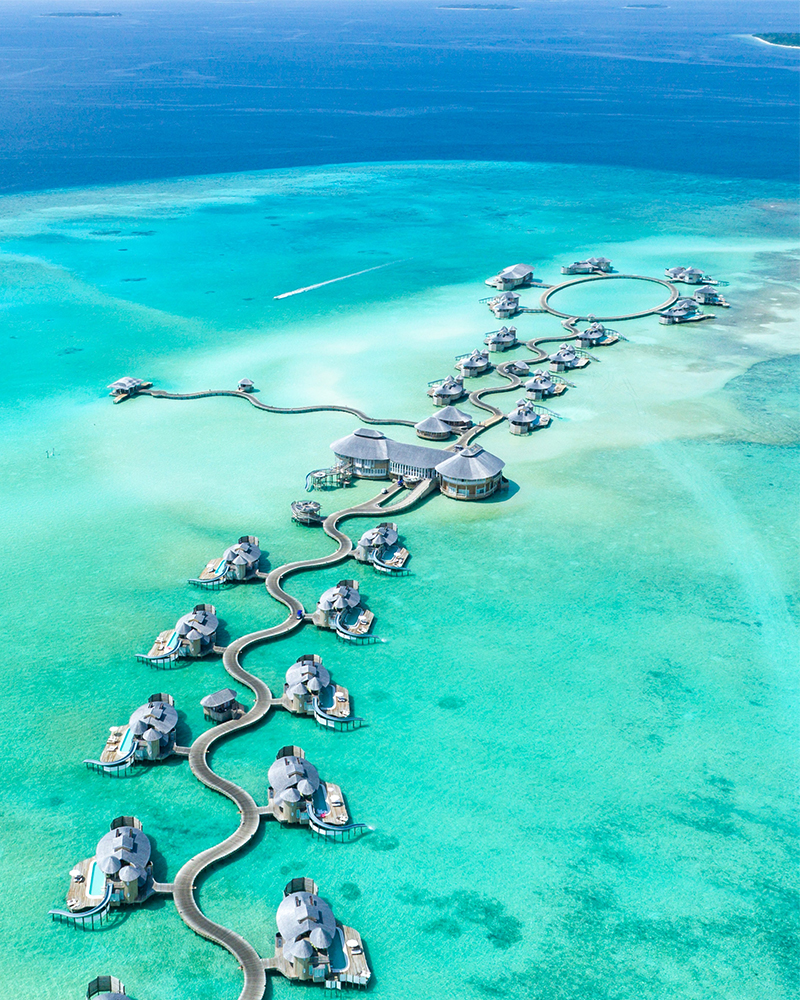 Maldives
Before you start clutching your wallets or crying at the state of your bank balance, June is one of the cheaper times to visit the Maldives. It's certainly not holiday on a shoestring, but if you've always wanted to visit this island paradise in the middle of the Arabian Sea and don't mind putting up with the chance of Monsoonal weather (rain is just an excuse to relax in our opinion) then June's your month.
The Best Places To Travel In July
Tokyo, Japan
And just like that, the Olympics have rolled around again, and this time Tokyo is the host. While we wouldn't normally tell you to travel to Japan in the peak of summer (it's incredibly humid and the noise from the cicadas will make your ears ring before bed), we'll make an exception on this occasion. Try and nab tickets to a few different events, the more random the easier, and then set out exploring the less-touristy side to this city on steroids. Once you've had enough of all the sport-fanatics you can set out exploring the many spoils this country of islands has to offer, like the Kanto region or Okayama, Shimane and Tottori prefectures.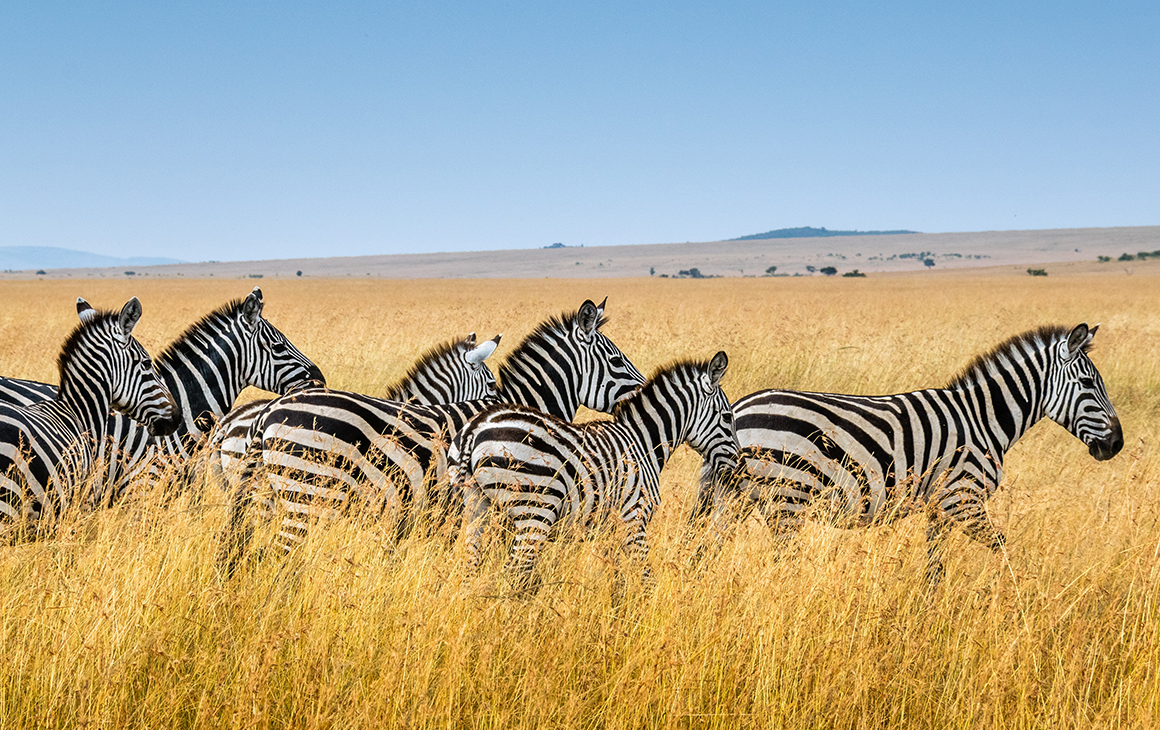 Kenya
If you don't have an African safari on your travel bucket list by now, are you even human? Who wouldn't want the chance to see the Big 5 up close (but from the safe distance of your safari vehicle)?. Bench Africa's Kenya Highlights tour will be one of the best experiences of your life. The eight-day tour comes in at just over $4000, but it's all inclusive and you get plenty of opportunities to spot lions, elephants, leopards, rhinos and buffalos in one of Africa's best game reserves, the Masai Mara.
The Best Places To Travel In August
Queenstown, New Zealand
Didn't make it to the snow in January? No bother, Queenstown offers up some killer powder in August, and it's a lot closer to home. With four ski parks to choose between and plenty of other adrenaline-filled activities to wrap your brain around, like jet boating and bungy jumping, it'll liven up your winter easily. When it's time to relax, there are onsens to soak in and plenty of delicious nosh to try. Here's where to stay and the best restaurants to hit when you're there.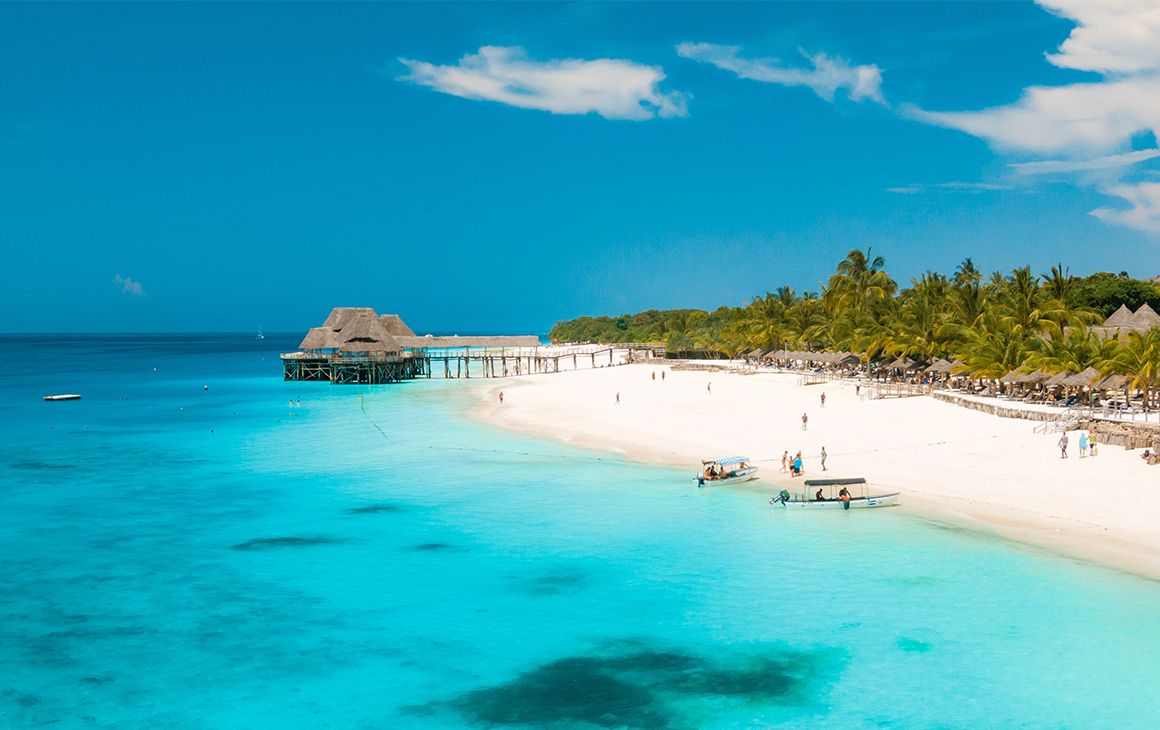 Zanzibar, Tanzania
If island vibes are calling you in the midst of winter, set your sites on Zanzibar. The daily average temperature is around 29 degrees and it's the dry season, so you're almost guaranteed no rain. As for things to do, relaxing at a resort-like Kilindi would be number one on our list. From there you can spot red colobus monkeys in the Jozani Forest, wind your way through Stone Town's cobbled World Heritage-listed streets and ignite your taste buds on a spice tour.
The Best Places To Travel In September
Greece
Avoid the throngs of travellers chasing a European summer and head to Greece when it's a little cooler, quieter and even more lovely in our opinion. Drink your way around Athens like a local, hop around these under the radar Greek islands, and don't be afraid to go it alone, we've got you covered with all the solo travelling tips you'll need here.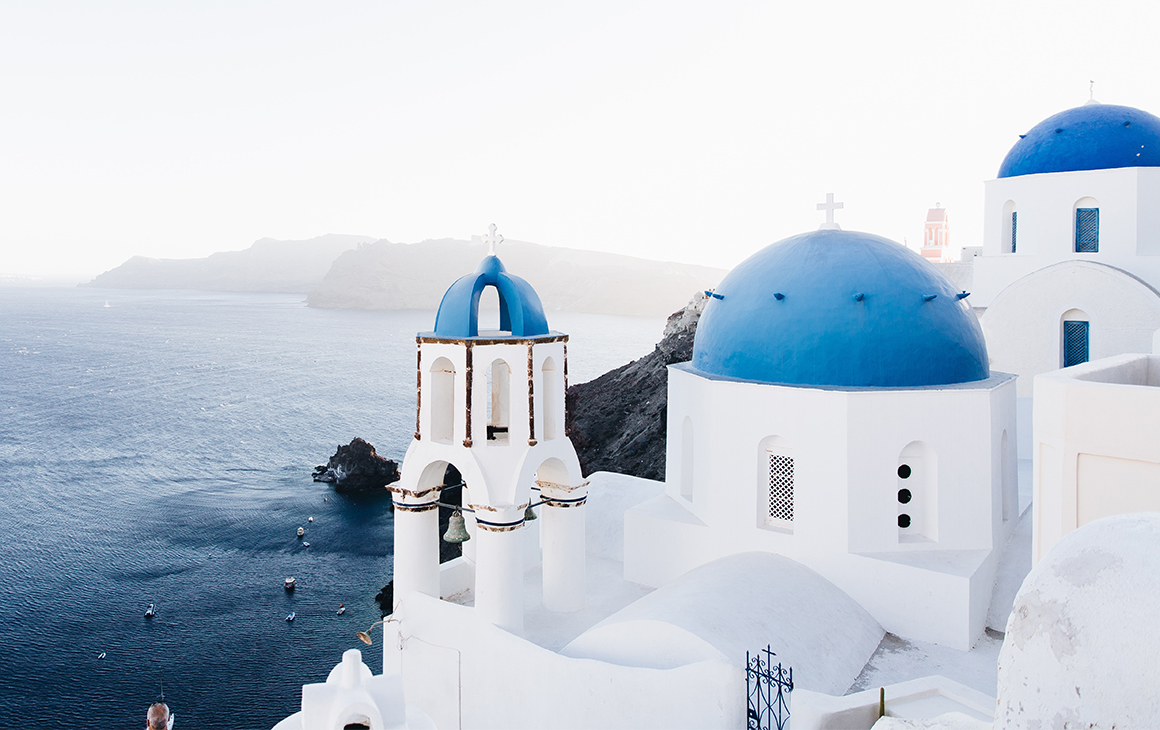 Morocco
Treat your eyes to a feast of colour in 2020 with a visit to Morocco. There are more things to do here than your annual leave accounts for, so don't stress yourself out attempting to do it all at once. For your first visit just make sure you conquer the souks, hammams, tagines, a visit to fez and a Saharan adventure. If you've got more time, check out Rabat and Marrakech.
The Best Places To Travel In October
New Orleans, USA
There's never a bad time to visit New Orleans, but if you like a happy (or scary) haunt or two, Halloween can't be beaten. Steel your nerves and lurk through the Mortuary Haunted Mansion, learn a little bit of voodoo magic, dress up for the Halloween parade and go on a ghost tour or two.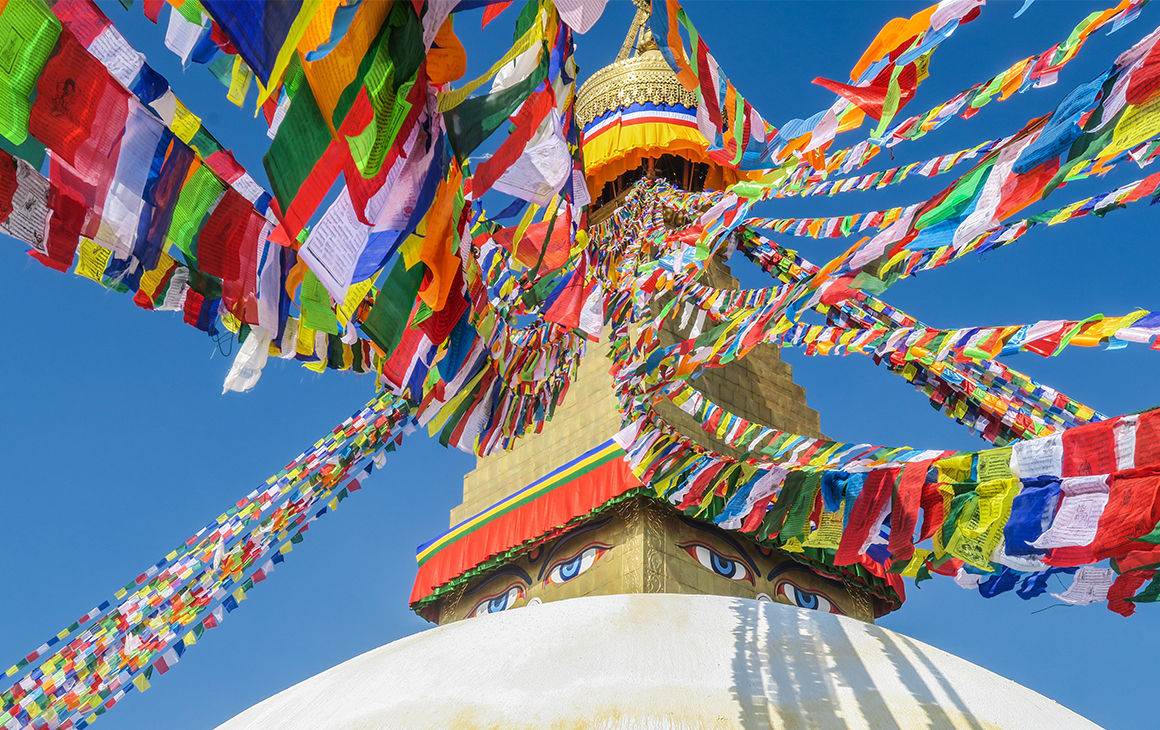 Nepal
Buckle up for a whole lot of natural beauty, Nepal is calling your name this October. Prepare to get your trek on, because this incredible country offers up some of the best. From the Annapurna Circuit to Everest Base Camp and everything in between. When you're all trekked out (or can't even be bothered to begin with) there's plenty to do in Kathmandu, and yes, that includes devouring juicy momos.
The Best Places To Travel In November
Croatia
As much as it's lovely to have a warm-weather getaway, it's particularly tiring to navigate the busy cobblestone streets of Croatia when you're sweating buckets, making November's daily average of around 15 degrees Celcius plenty appealing. If you're still not over Game of Thrones, or just like pretty old stuff, Dubrovnik is your home base. Go island hopping, walk the city's walls and go on a GoT tour, all the while loading up on delicious Croatian eats and drinks. Then keep the fun times going in Split and Makarska.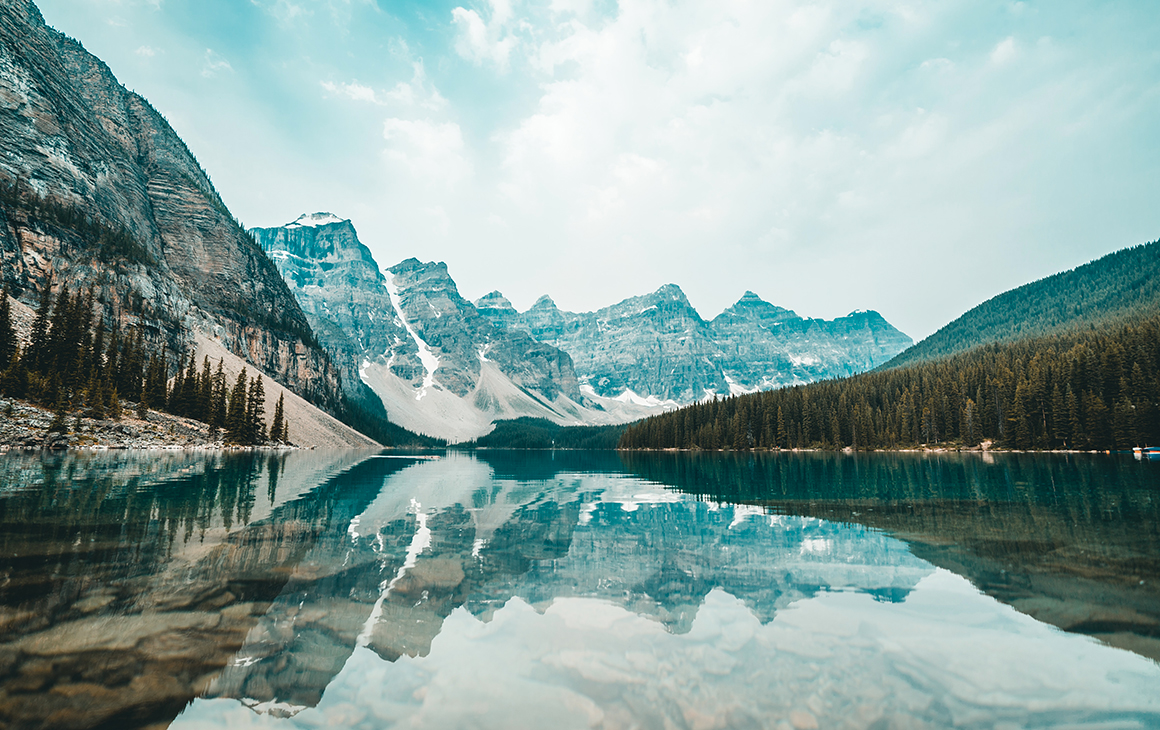 Canada
Catch the last of the fall leaves in Canada this November; which also happens to be the cheapest time to travel to this stunning part of the globe. With any visit to Canada, adventure is on the cards. Think plenty of hiking, surfing and climbing, with just enough hot springs to ease those aching muscles. Snap Instagram gold at Banff National Park and spot grizzlies (safely) in The Great Bear Rainforest. And then hit Vancouver to sink back into reality.
The Best Places To Travel In December
Lapland, Finland
Avert your eyes Grinches, we're about to get fully festive on you. Where better to head for a white Christmas than the home of Santa? Nestled into the frigid climes of the Arctic Circle, Santa Claus Village comes complete with real-life reindeer, snow-capped Christmas trees and the office of Santa Claus where you can go and snap a photo of you with the bearded man that'll rival the one your mum has on display from when you were five. Visit the Arctic SnowHotel, go on a Snowman safari, spot the Aurora Borealis, jump into hot pools and remember to rug up.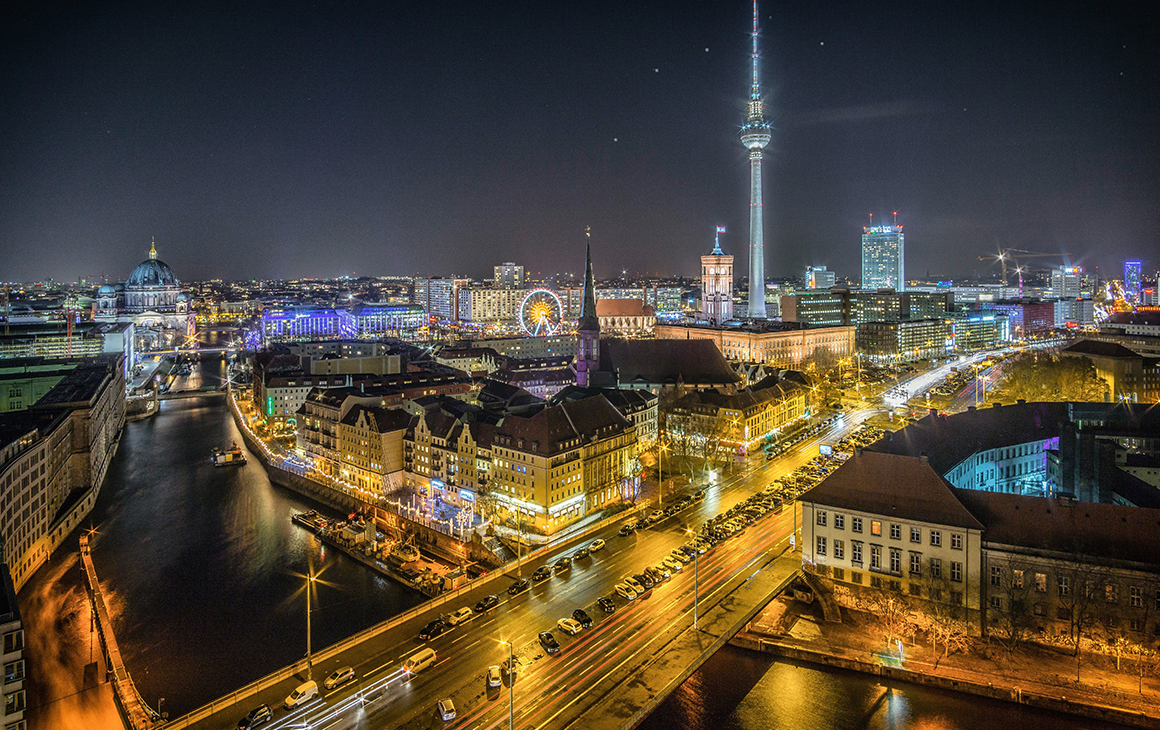 Berlin, Germany
Thought we were done with the Christmas cheer? Think again. Berlin is a magical place to get festive. Think Christmas markets at twilight, ice skating, mulled wine and warm pretzels. And of course there are loads of cool bars to warm your cockles in. Check out these lesser-known Berlin hoods and rub shoulders with the locals like the cool kid you are.
Need more travel inspo? Head here.
Image Credit: Trevor Cole, Coleen Rivas, Saveliy Bobov, Adrien Olichon, Miguel Bruna, Sutirta Budiman, Humphrey Muleba, Sebastian Pena Lambarri, Stefan Widua, Abllo Ameer