If there's one word we love, it's the "F word". We're talking about "focus" people. And focus is by no means an easy thing to do with notifications binging at you every so often, your phone ringing off the hook, an online sale that finishes at midnight (you did need new yoga gear) and a deadline by "COB". No, focus is the last thing your brain will do in a time like this.
To help you out, we've rounded up some of the absolute best apps that will improve the way you study or work every day. These guys look like timers that making even the biggest procrastinators — procrastinmakers, fun task managers that actually work and gamified to-do lists. And yes, all of these are available on iOS and Android.
Here are all the best productivity apps that will improve the way you work every day.
Done
If you're a no-fuss kind of human — Done is the super simple productivity app for you. This little guy allows you to track your progress on pretty much anything and cheers you on (yay!) with streaks and chains. You can set and track goals on a daily, weekly or monthly basis and you can also set a goal for multiple times a day if you're all about that accountability life. Maybe you want to wake up earlier, maybe you want to get up from your desk more often, maybe you really need to jump ship from the procrastination bandwagon — whatever it is, Done has your back.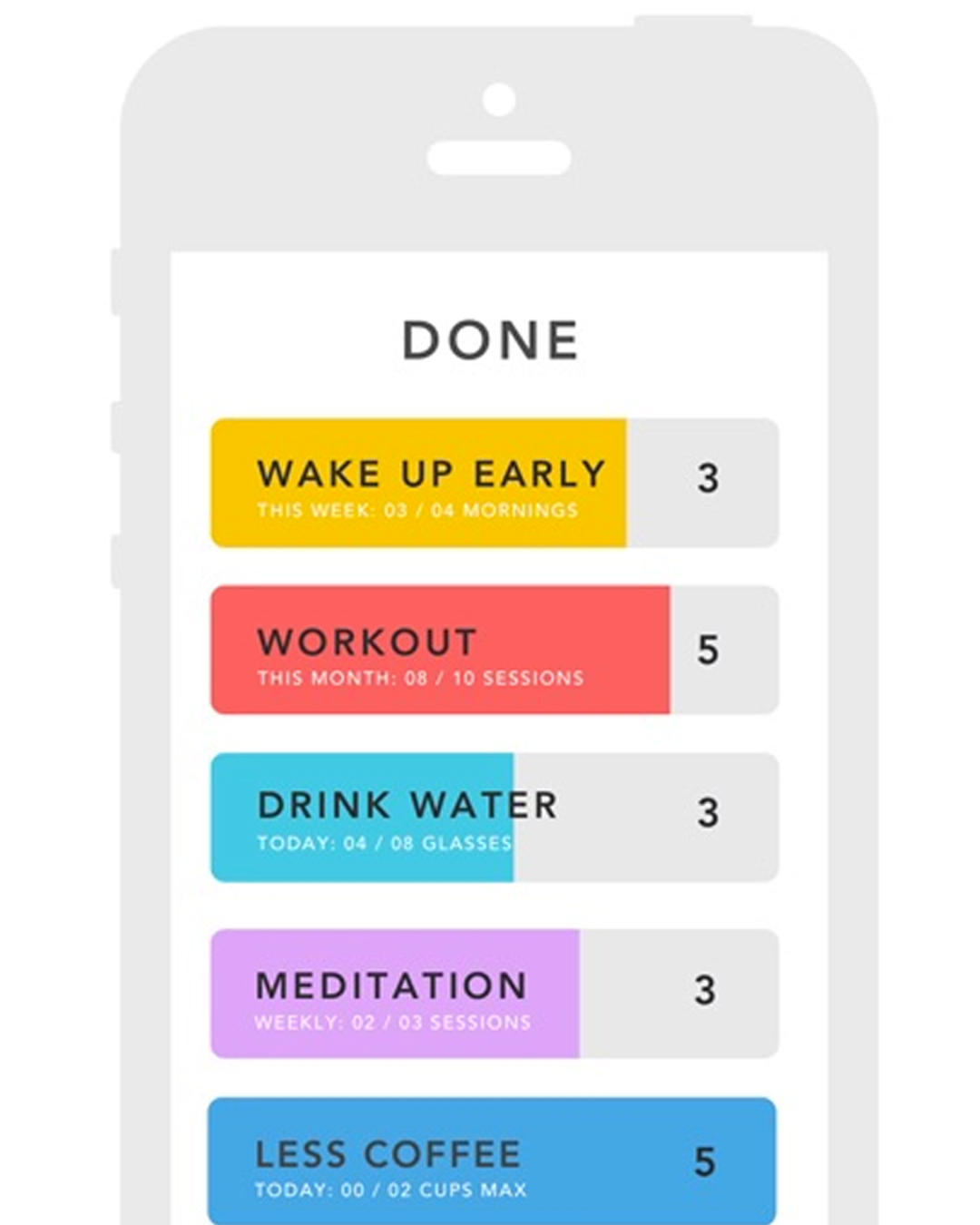 Flora
We'll be the first to admit, a full day's focus is a hard one to conquer but Flora makes it that little bit easier. This app is a gamified focus-timer, habit tracker and to-do list all in one so you're covered on all bases here. It basically helps you to put down your phone and be uber-productive through tree planting. When you want to focus on completing a goal (like finishing that big thing you've been putting off for weeks), you plant a little tree and the longer you keep away from your phone, the more it grows. What makes this one even better is that Flora has partnered with Trees.org which means actual trees are planted in Africa when you use the app.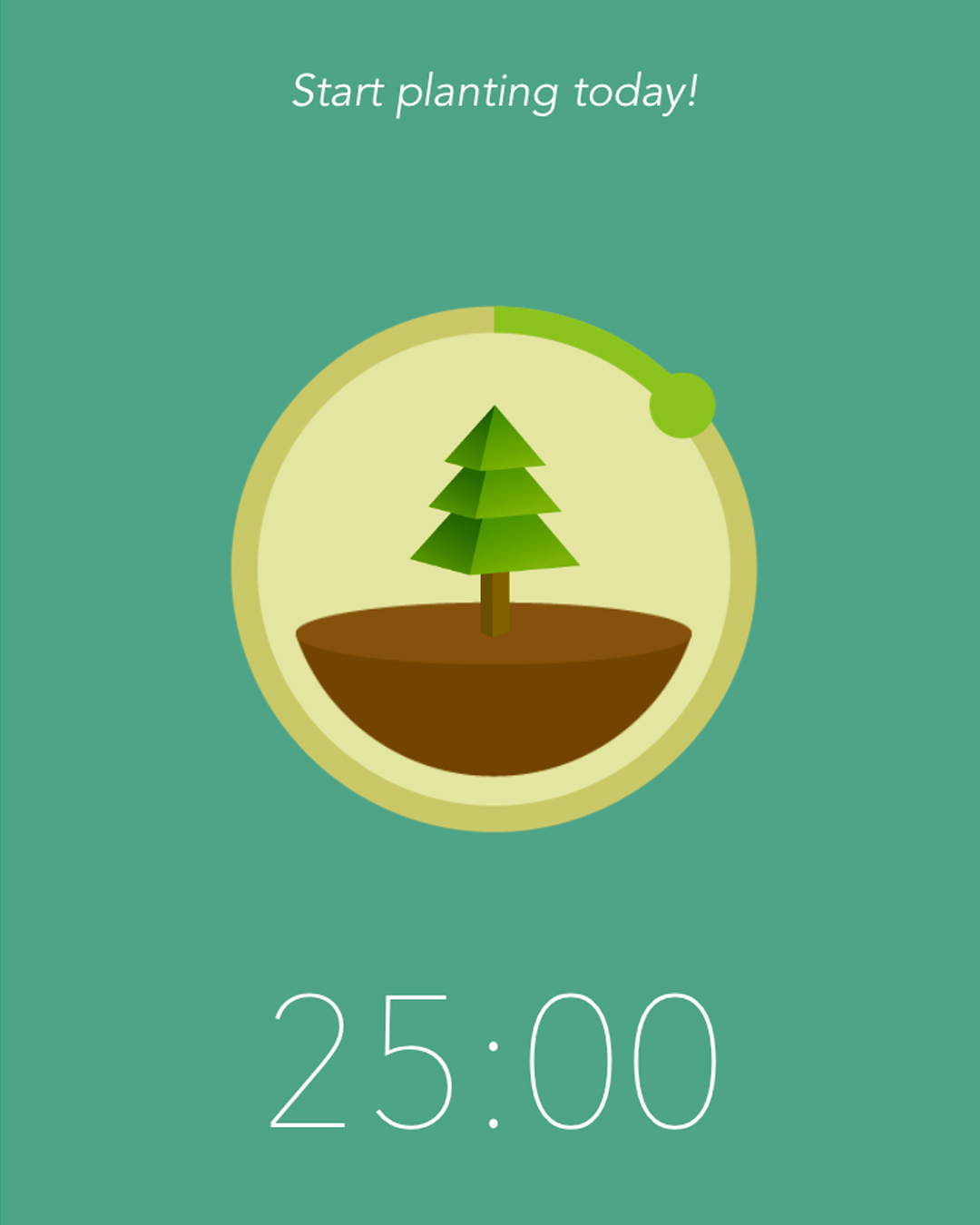 Flipd
Think of Flipd as that mate in your life who always gives you sound advice with no judgement, no pressure and a nice face to look at it. This app gently teaches you how to refocus your brain (we all need it) through a soothing design and user experience. On this dude, you'll find a focus timer which helps you stay productive throughout the day, a tracker to help you spend more time away from your phone and more time being mindful and insights into how you actually spend your time so you know exactly which habits you need to change. To really improve your work or study — there's even a wellness hub packed with calming music and sounds for focus, sleep meditation and more.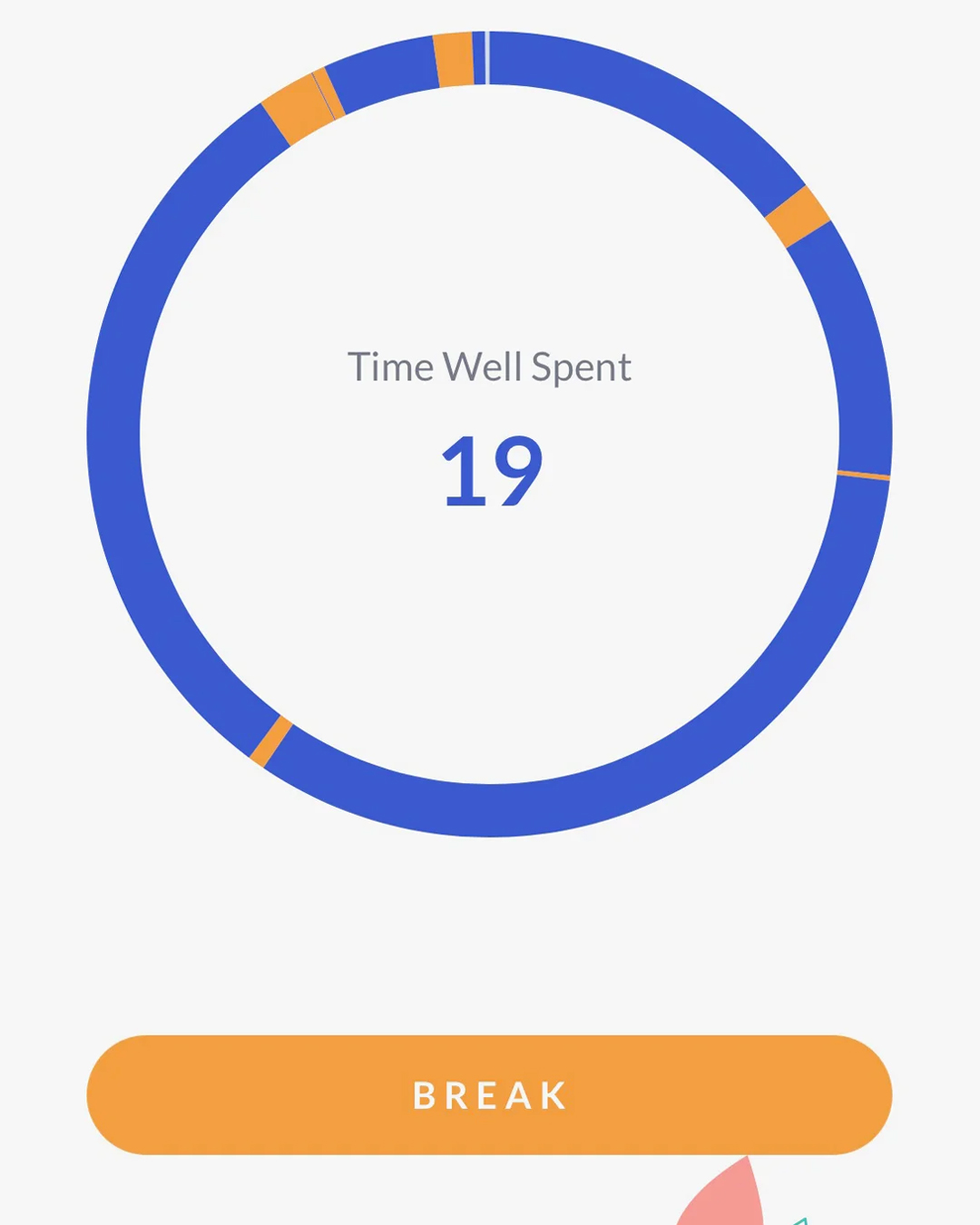 Habitica
If you head to the reviews of Habitica, a solid majority of humans say this app has changed their life, and we'd back that. This gamified productivity app is for all you stubborn procrastinators out there (us included) who have tried every method and every way to get their sh*t done but alas, have failed. Input your habits, daily goals and your to-do list, and then create a custom avatar which will level up and unlock features like armour, pets, skills and quests, every time you complete one of your own set tasks. You'll rack up gold which you can spend on in-game rewards including equipment or custom rewards like watching an episode of your favourite TV show. More fun than Sims? Absolutely.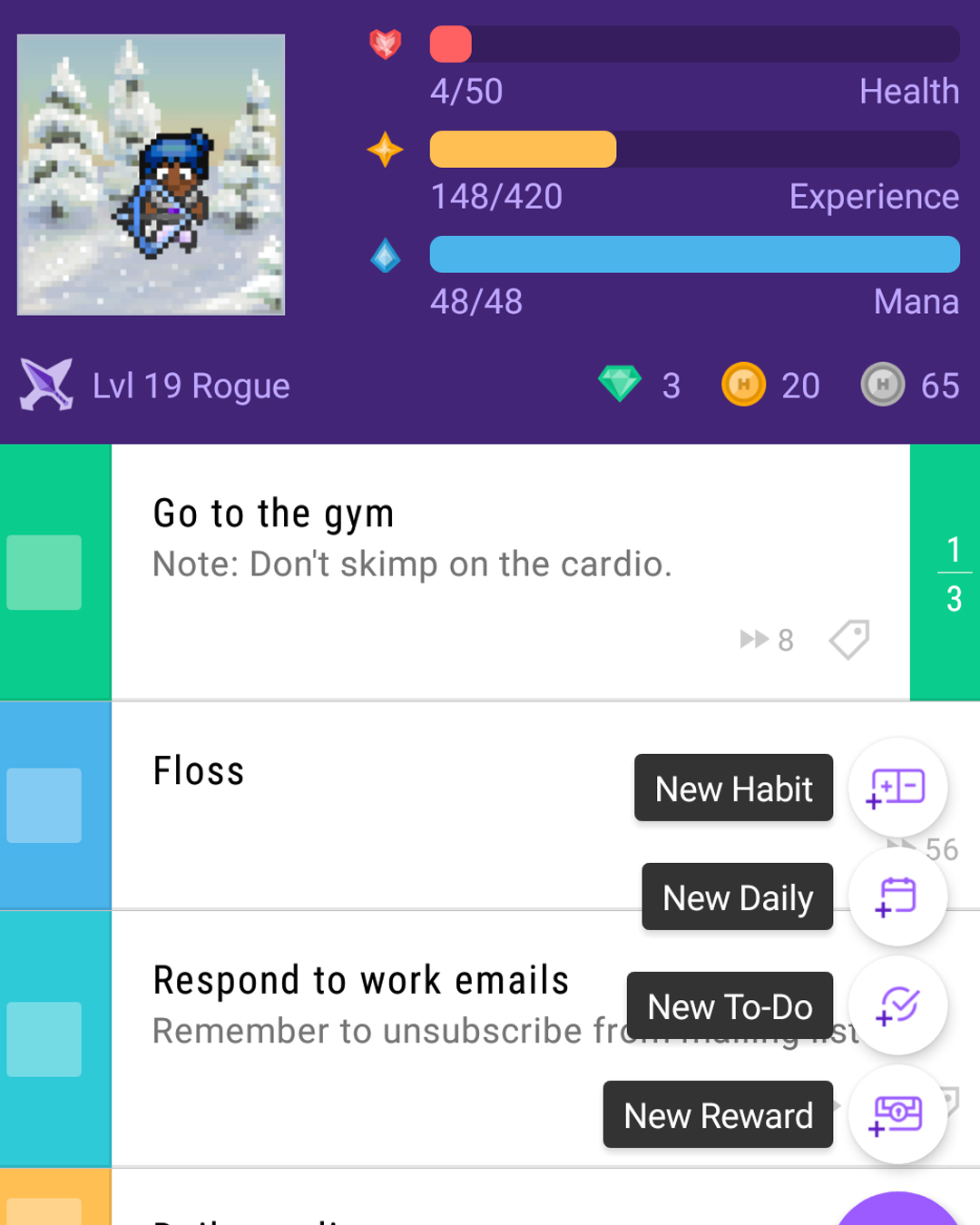 Plantie
Plantie is the sweetest time management app known to humankind so say goodbye to that treacherous self-timer you have and hello to cute animations and a tonne of focus. She's kind of like the Animal Crossing of all productivity apps with a crisp and colourful design, fruit harvesting at the helm of time challenges and an avid following of people who absolutely swear by her.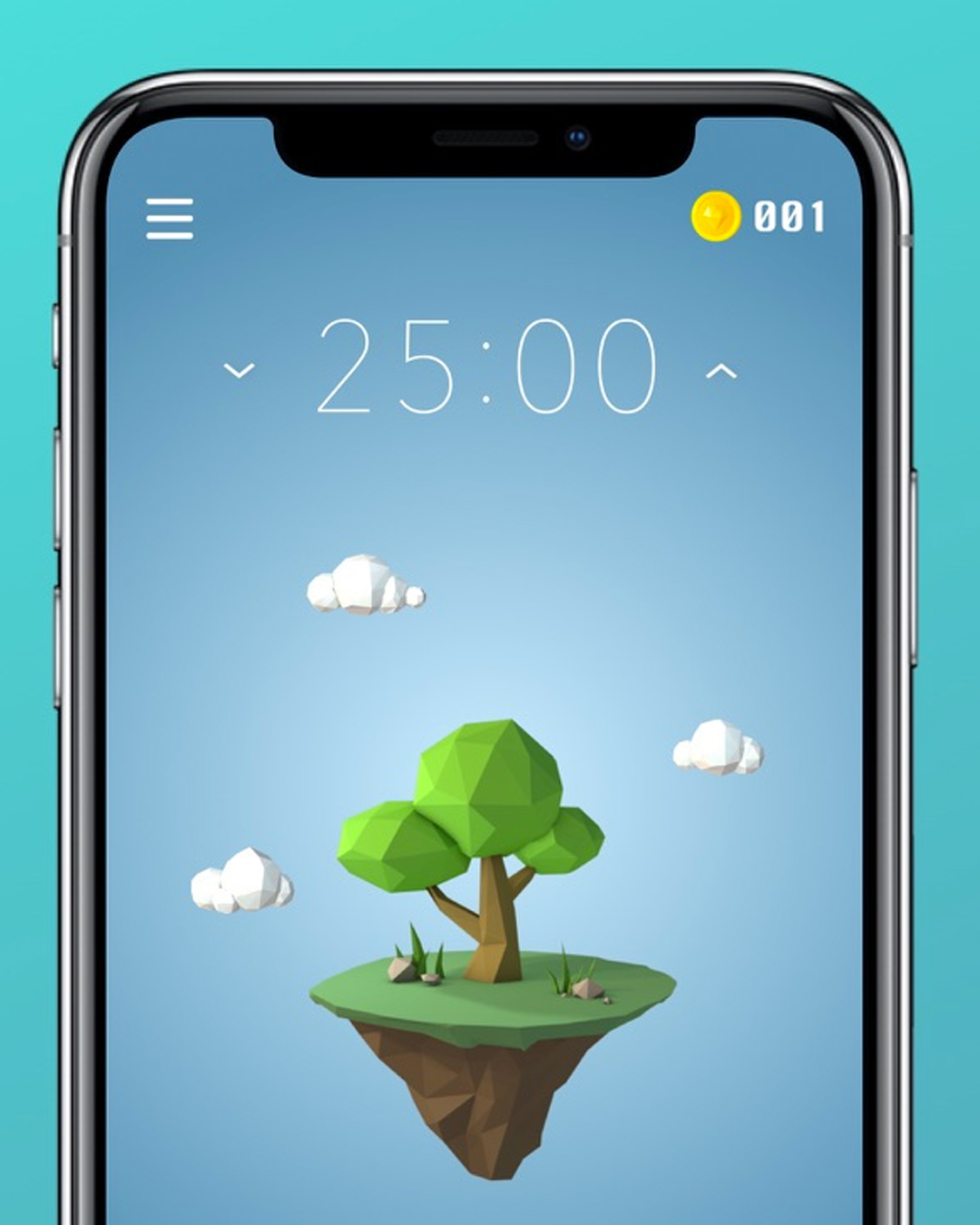 And here's how to seriously up your stationery game too.
Image credit: Bonnin Studio