It's that time of year—a time when making out with your significant other turns into chaste kisses on the cheek, as dry, chapped lips leave us feeling way too self-conscious to pucker up. Well, luckily for you and your flaky pout, we've found the dreamiest lip balm you can throw in your pocket right now, and it's sustainable to boot.
Australian brand Breeze Balm may have only been founded in 2016, but they create lush lip balms from a formula developed over 70 years ago. Founder Sammy Leo has perfected the secret family recipe for a balm created by her pharmacist grandfather, and given it a modern makeover with heavenly scents and bright sustainable packaging made from sugarcane and recycled packaging. The switch to eco-friendly packaging was recent, and when it launched, over 13,747 lip balms were sold in one day—so you know this baby is a must have.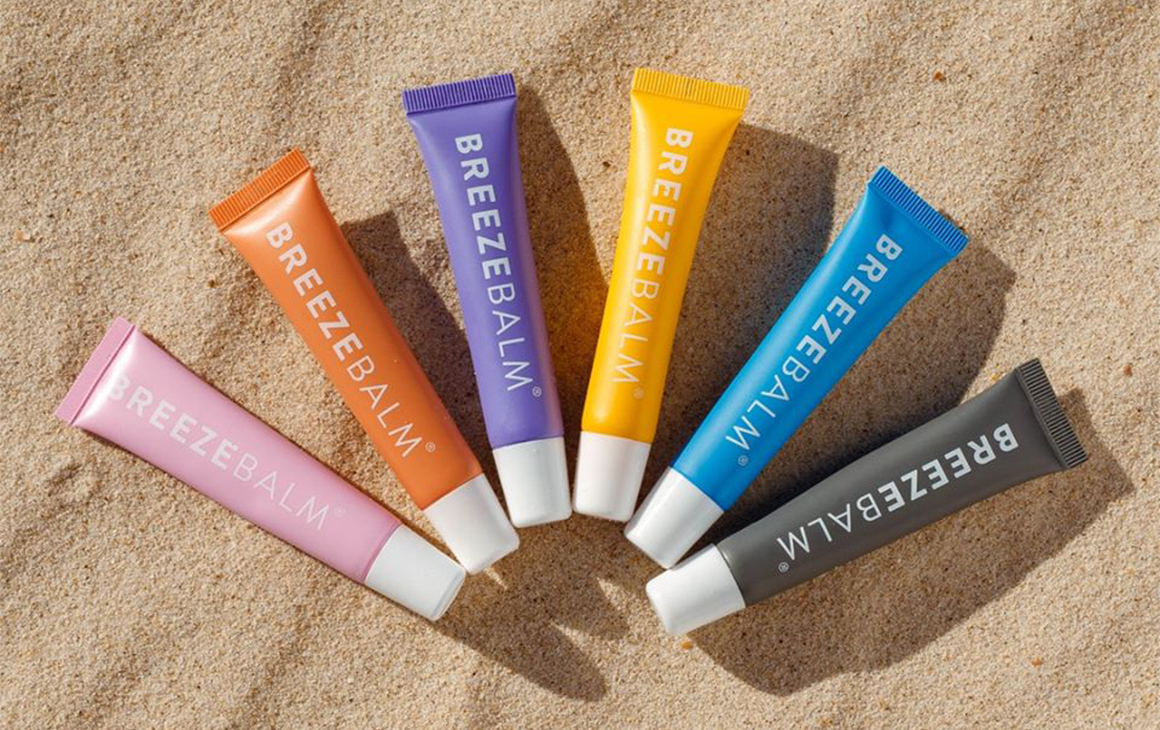 So what will you be swiping on your lips with a tube of Breeze Balm? A super nourishing and moisturizing blend of vitamin A rich pure lanolin and beeswax, that's what. Your pout will be left soft and smooth—and definitely kissable.
There's six cult scents to get your hands (and your lips) on—the original unscented Perfect Pout, tropical-inspired Pineapple Pash, vanilla cupcake-scented Hero, salted caramel-like Candy Kiss, coconutty Coconut Smooch and bubble gum sweet Grape Sorbet. You can buy them all online individually or, if you become addicted (and you will), as a complete collection—we'll take the whole collection, thanks.
As for those sustainability creds, along with having sustainable packaging, the balms are also made in a solar powered factory, just to up the feel good factor even more. Want to find out more, and save your lips with the help of Breeze Balm's soothing formula? Head to their website, which you'll find here.
While you're on a beauty spending spree, check out this sea cucumber serum that will make your skin glow like nothing else.
Image credit: Breeze Balm
Editor's note: Urban List editors independently select and write about stuff we love and think you'll like too. Urban List has affiliate partnerships, so we get revenue from your purchase.