There are hundreds of waterfalls dotted all over Australia. Some are over 60 storeys high, some are hidden, some lead you to natural infinity pools and some are only accessible by kayak. And all of these—are included in this list.
Read on to scope out the best waterfalls in Australia.
New South Wales
Wentworth Falls
Blue Mountains National Park
Head towards the Blue Mountains for your dose of one of the most scenic waterfalls in Oz. Yeah, this bad boy is boasting some serious Lord Of The Rings vibes and a vista that's nothing short of jaw-dropping. And hey, you'll have a tonne of fun on the walking track too—it's steep but you'll be skipping and jumping over rocks like a kid. Wentworth is definitely one of the most pretty falls with Jamison Creek dropping almost 300-metres over the upper and lower falls.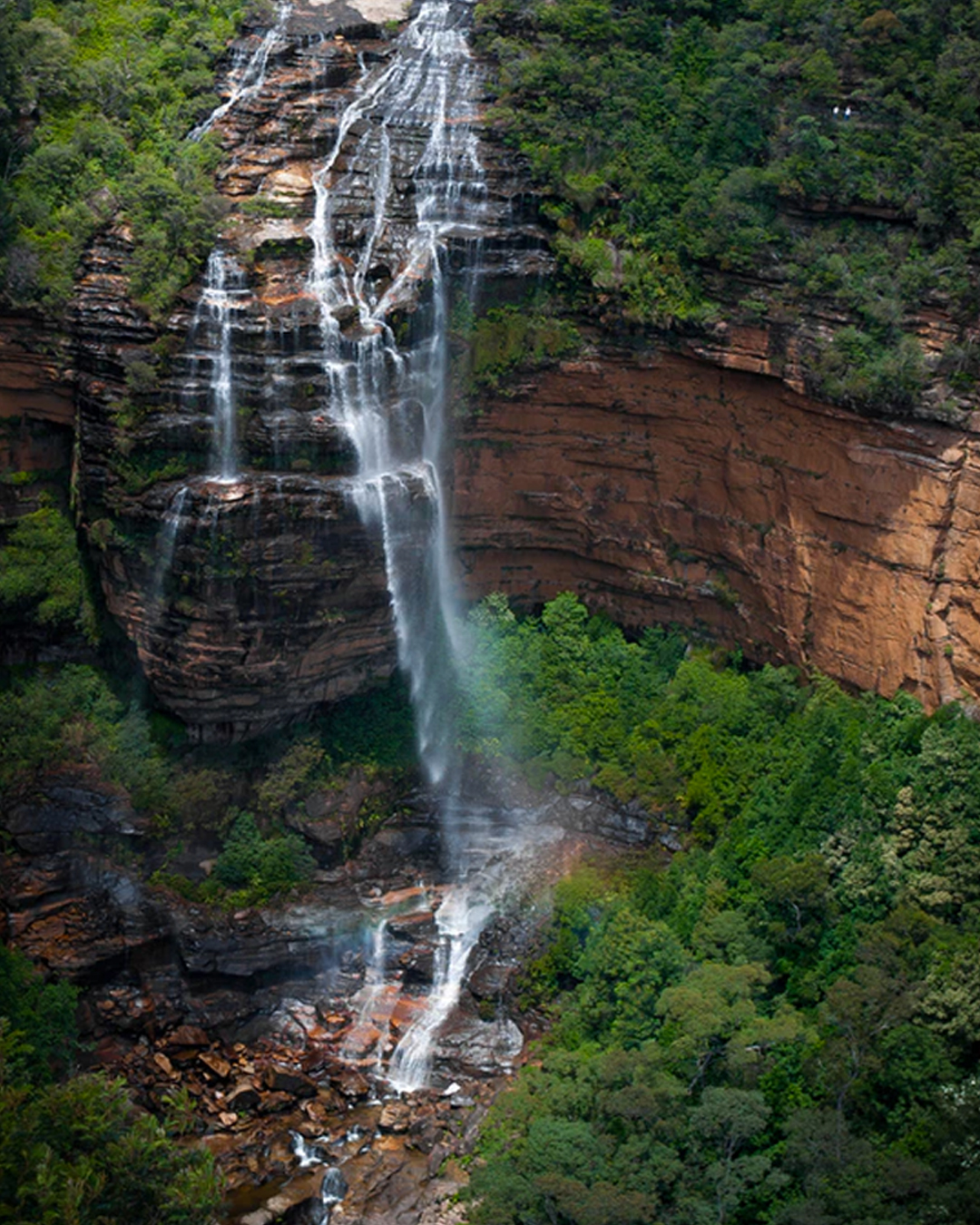 Killen Falls
Titenbar
Before you ask, yes you can absolutely swim in this gigantic swimming hole. Located between Byron and Ballina, this gem has a 10-metre waterfall at one end and secret cave you can totally sneak into and watch the falls without getting wet (in other words, bring your GoPro) at the other. You'll have to take a short, hilly walk to get here but once you get to this landing there's a heap of flat areas to set up for the day and you absolutely should.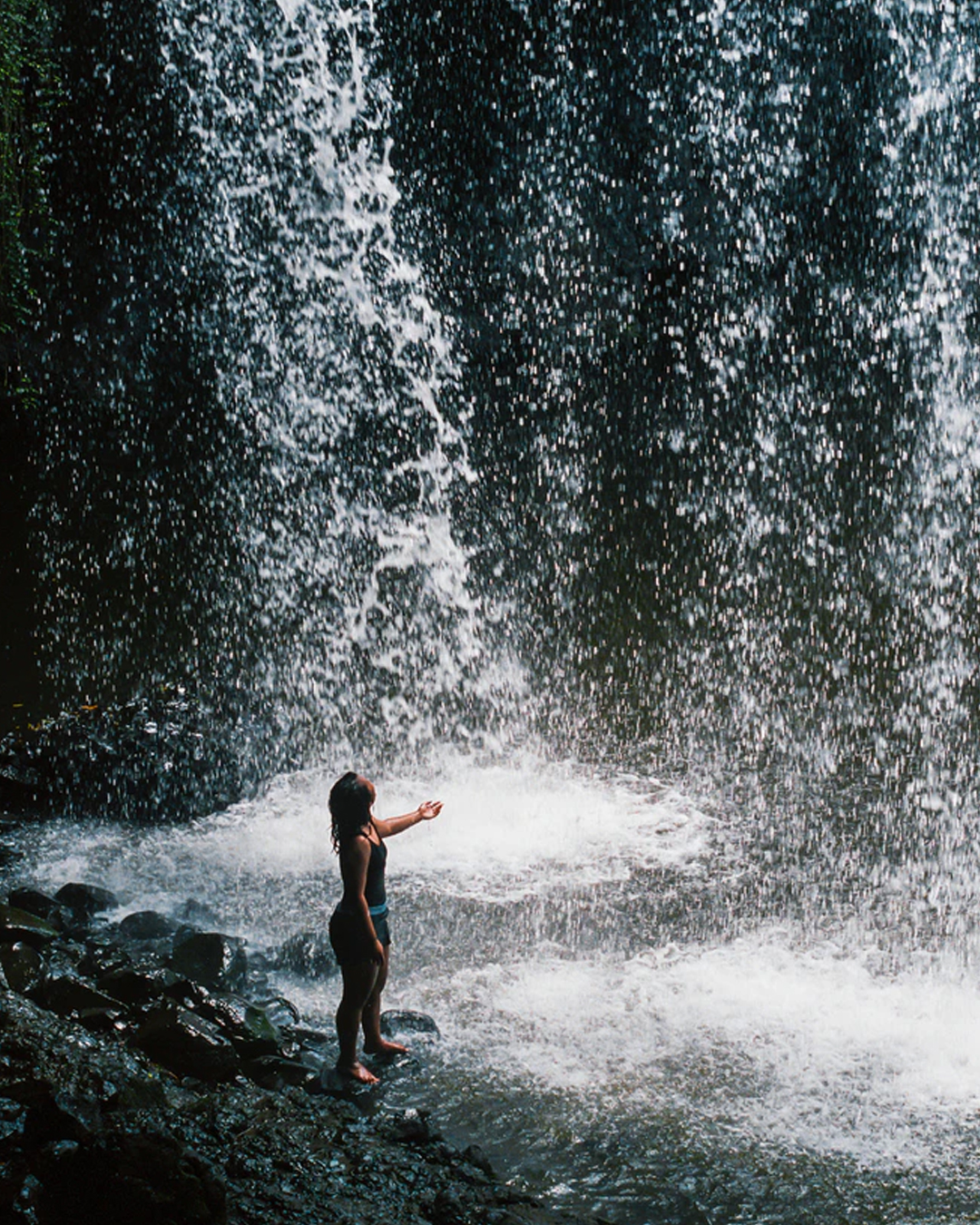 South Australia
Waterfall Gully
Cleland Conservation Park
Waterfall Gully is the largest of seven waterfalls inside Cleland Conservation Park and marks the start of the hike through the Mount Lofty Ranges. It's enclosed by dense native vegetation and stringybark forest which really puts all other waterfalls to shame.
Victoria
Erskine Falls
Great Otway National Park
While you're on the Great Ocean Road, Erskine Falls is an epic detour. You'll find this beautiful waterfall about 15-minutes from Lorne, with easy access to parking and a secluded track through rainforest. Inside the Otway Ranges, Erskine Falls has a drop of about 30-metres and you'll find a big stairway towards it (all descending) with about 230 stone steps.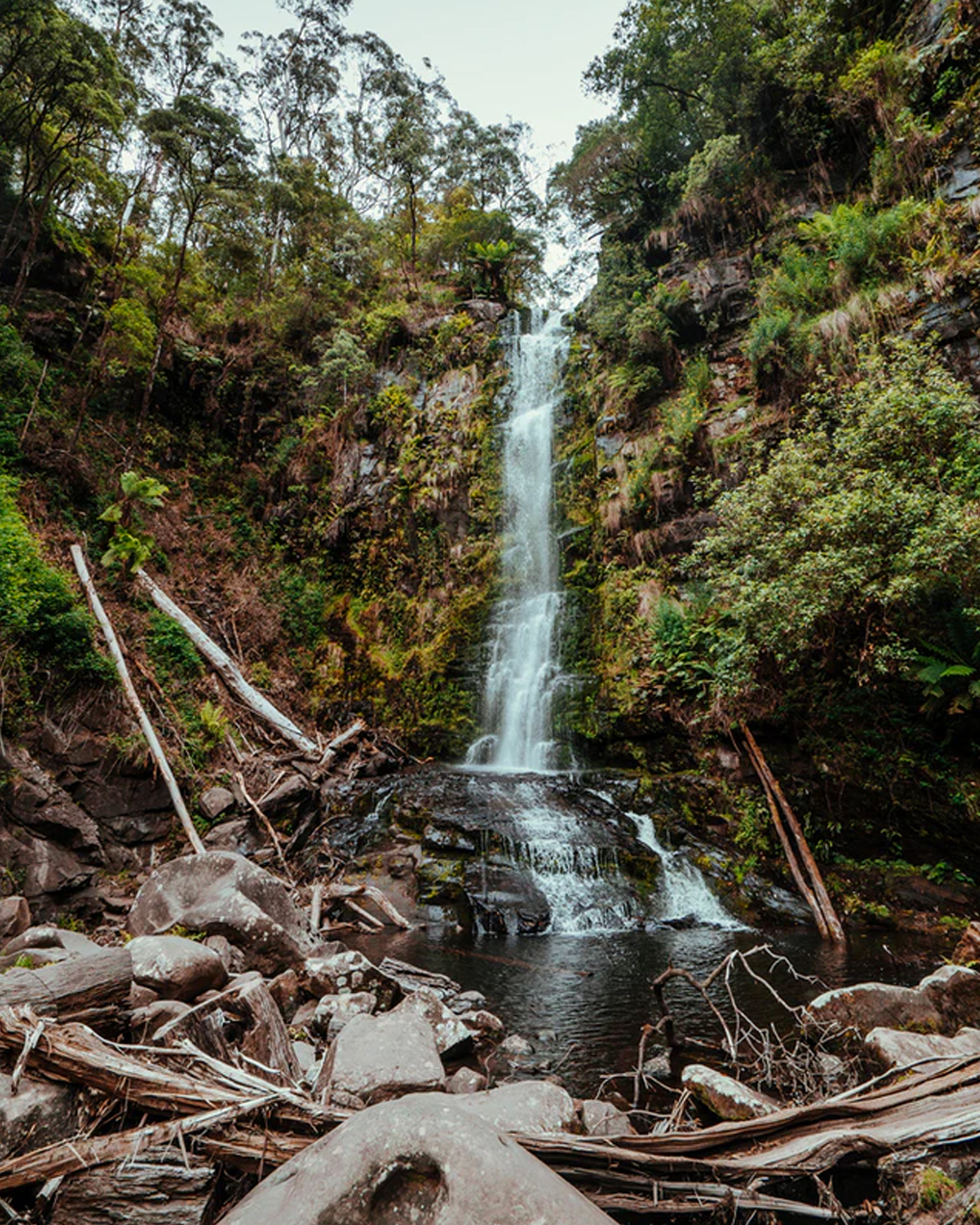 Mackenzie Falls
Grampians National Park
Mackenzie Falls is one of the most iconic waterfalls inside Victoria's famous Grampians National Park (home to all the incredible outdoor adventures). It's one of the largest in the state and flows year-round, with water cascading into a deep and picturesque plunge pool. To catch site of the falls, there's an easy path from the car park to a viewing platform (which is can be accessed by anyone using a wheelchair). If you're keen for more, you can also trek it all the way down to the base of Mackenzie which will take you about 30-minutes one way.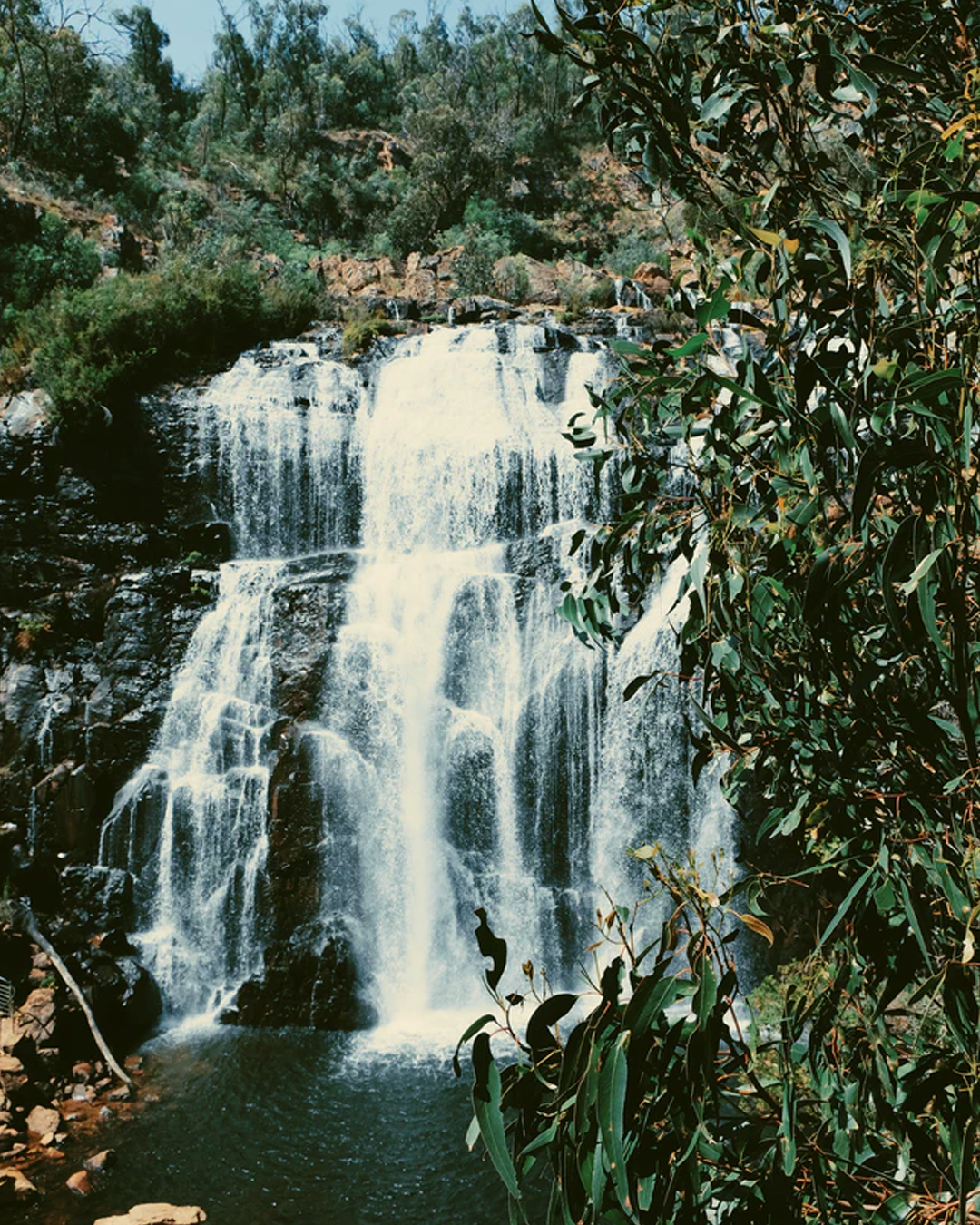 Queensland
Barron Falls
Barron Gorge National Park
Barron Gorge National Park is known for its rugged mountain range and tropical rainforest. When the wet months hit (November through to April), you'll want to make sure Barron Falls is on your "chasing waterfalls" radar. When Barron Falls is in full swing, you can expect intense rapids to pour down the Atherton Tablelands and trust us, it's like nothing you've ever seen before. On the viewing front, you've actually got a view options including via the Kennedy Highway, the Kuranda Scenic Railway (which stops right in front of the falls for a couple of minutes) and even the local Skyrail.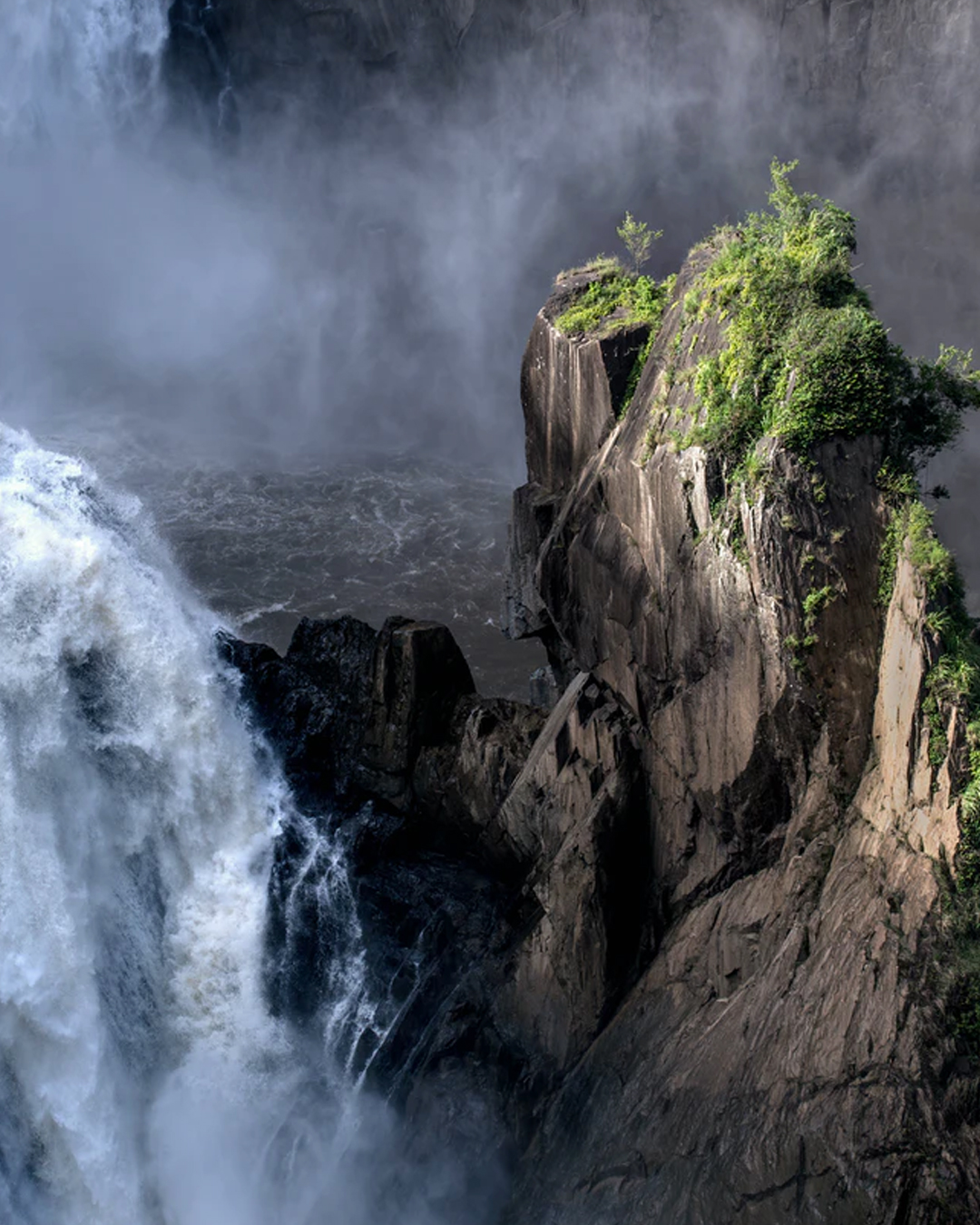 Purling Brook Falls
Springbrook National Park
If it's all about lapping up the misty views, Purling Brook Falls is your absolute jam. You're in for some serious magic here because this waterfall is surrounded by all the ancient forest. There's a circuit walk to conquer which will lead you through a eucalypt forest, gorges, a suspension bridge and a number of picnic areas plus, this one also has a resident rainbow which fades in and out on the regular.
Mena Creek Falls
Paronella Park
The Heritage-Listed Paronella Park is a mystical place to visit and it should absolutely be on your travel bucket list of places to go. Paronella Park was the brainchild of José Paronella who built a castle here back in the 1930s and it's located right on Mena Creek, next to Mena Creek Falls. The falls descend over seven million-year-old basalt rock and you can access the top of the cascades from a suspension bridge that spans the waterfall.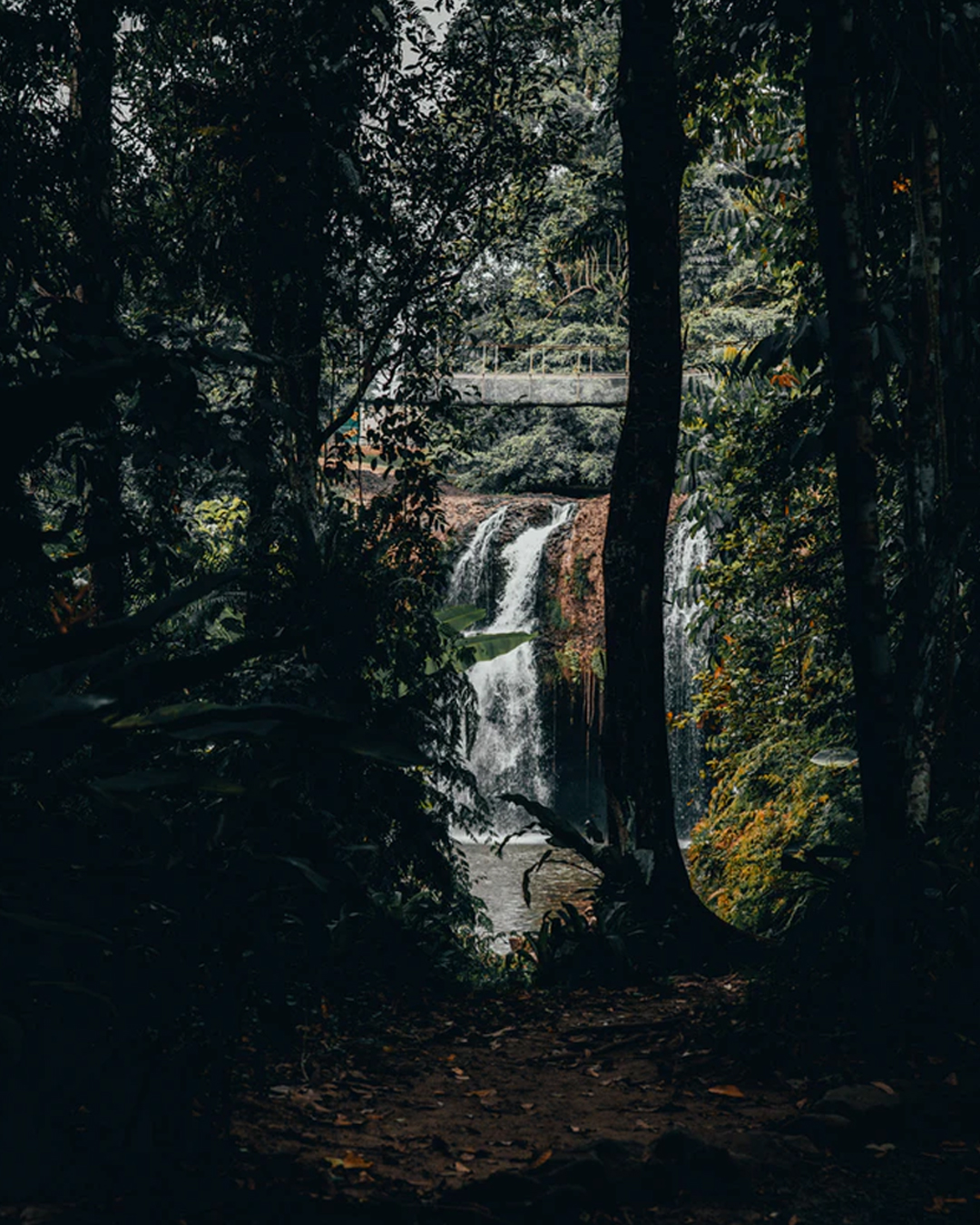 Australian Capital Territory
Gibraltar Falls
Namadgi National Park
You'll find Gibraltar Falls inside Namadgi National Park on the Woods Reserve. These falls drop a solid 50-metres and has a short (about 20-minutes) but slippery walk circulating it, we recommend staying on top of any changing conditions in the park. There's a number of bushwalks in the area which makes Gibraltar Falls the perfect pitstop for some glorious scenes to take in and a snack.
Western Australia
Fortescue Falls
Karijini National Park
You can expect year-long waterfalls at this one making it Karijini National Park's only permanent waterfall. It also serves up a side of ancient gorges, runners, smaller waterways (which look like something out of this world) and bushwalking trails. The hike into Fortescue will take you about an hour and you'll be rewarded with a spring-fed pool at the bottom of the falls to cool off in.
Horizontal Falls
Buccaneer Archipelago
If you truly want to have your breath taken away then steer your attention towards Western Australia's incredible Horizontal Falls (and yes, it's exactly how it sounds). Described by David Attenborough as "one of the greatest wonders of the natural world", this waterfall is the result of fast-moving tidal currents trying to push their way between a natural gorge, forcing the water into a rapid and essentially causing sideway waterfalls. It's even more beautiful because this beauty is housed inside Talbot Bay, an absolute mecca of turquoise water.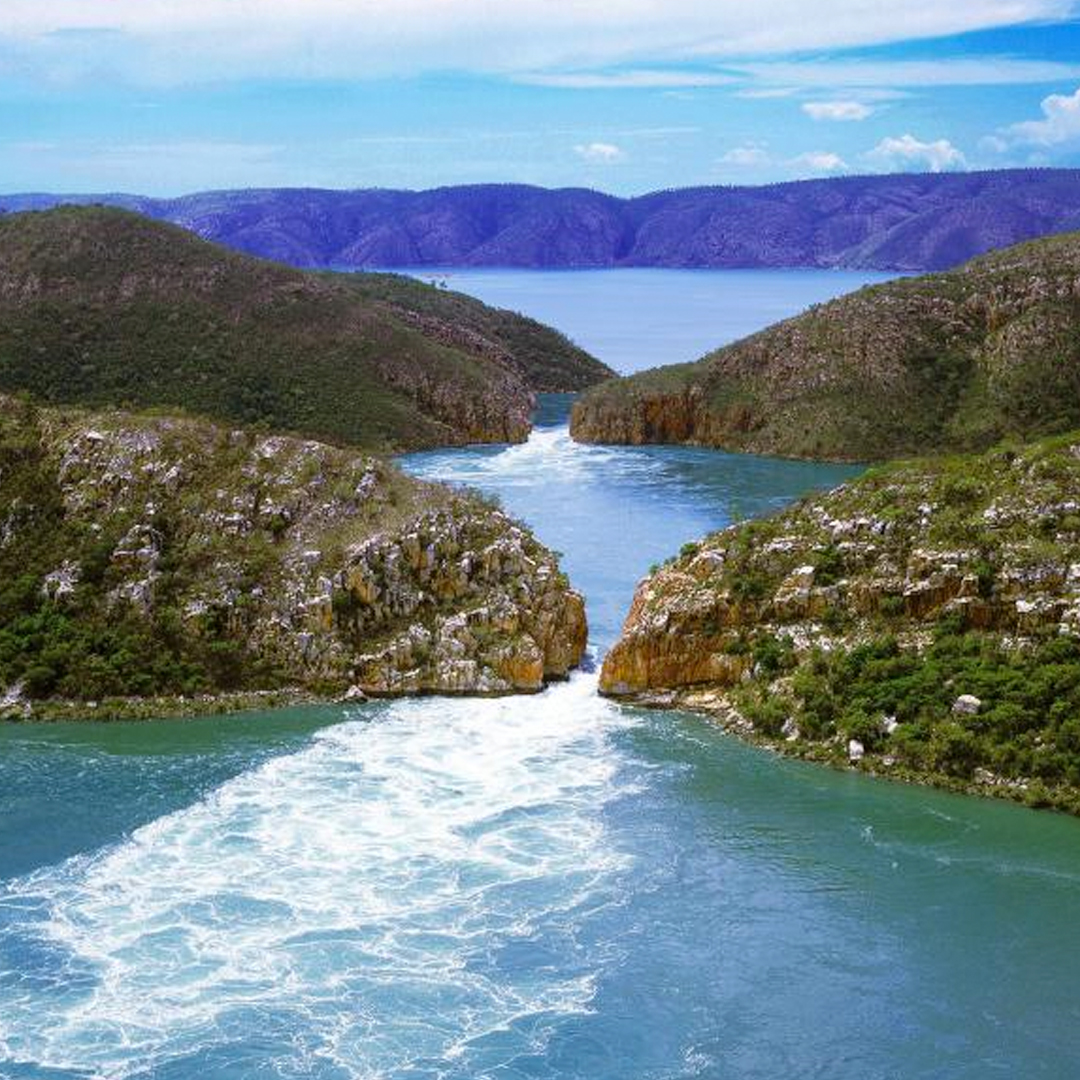 Tasmania
Lovers Falls
Pieman River State Reserve
Lovers Falls is one of the most secluded waterfalls in Australia which means—you'll probably be the first of your mates ever to hit this one up. Cascading about 40-metres, Lovers Falls is only accessible by kayak or canoe. This waterfall is completely encased by lush forest so you'll have to start your route here from Corinna (on the northern side of Pieman River) and paddle downstream for about five kilometres where you'll eventually reach a wooden boardwalk and a pathway to Lovers Fall.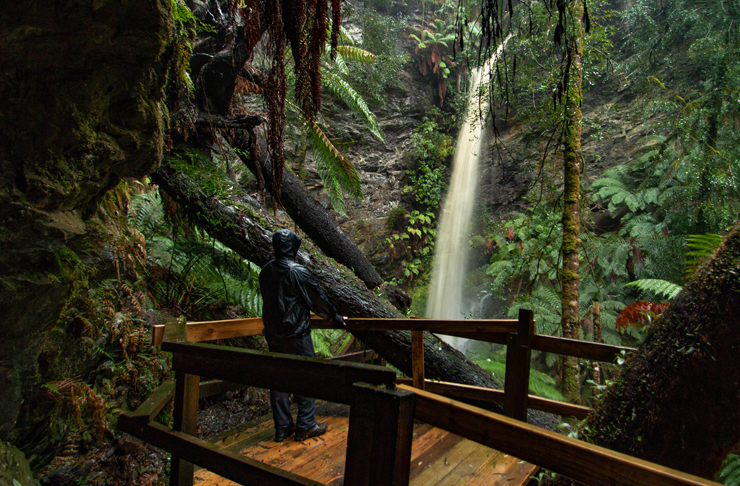 Northern Territory
Gunlom Falls
Kakadu National Park
Say it with us—natural infinity pool. That's exactly what you'll get at Gunlom Falls inside the Northern Territory's famed Kakadu National Park. The best thing about these extravagant falls is that they're actually not that difficult to access, you'll just have to make your way through a short escarpment (featuring panoramic views of the southern hill) and then another 100-metres will lead you to a group of crystal clear rock pools and of course, the stunning Gunlom Falls.
Florence Falls
Litchfield National Park
If you've never been to or heard of the Northern Territory's Litchfield National Park—it's basically known as the closest thing you'll ever get to a natural water park. It's packed with the misty beauty of Wangi Falls, the three-tiered pools of Buley Rockhole, the park's resident waterfall loop walk Tolmer Falls and, our personal favourite, Florence Falls. Access to this one is super easy (it's about a three-minute walk from the car park) and there's an enormous viewing platform above the falls for some next-level views. You can then descend below towards the plunge pool, go for a swim, have a snack and snap up some pretty neat photos.
Plus, here are the best road trips to take around Australia.
Image credit: Sebastian Haas, Hamish Weir, Tommy Pequinot, Jay Wennington, Ben McGuinness, Yianni K,WA Parks, Waterfalls Of Tasmania