There's nothing better than a good waterfall with the thundering flow of water and dramatic rock faces in a truly jaw-dropping setting. Whether you want to admire one from afar, swim below one or climb down one, there's sure to be a waterfall for you not too far away.
While it's a hard list to narrow down, we've found 10 of the best waterfalls in the world, from the world-famous to the lesser-known gems for you to explore.
Cascadas De Agua Azul
Mexico
If you've had enough of admiring waterfalls from afar, head to Agua Azul in Chiapas, Mexico and go for a swim. Agua Azul means blue water and bright blue it is, all thanks to the high mineral content in the water. It's actually a series of small waterfalls and while it's too dangerous to dive on in around some of the rapids, you just need to go for a short walk towards the top to find plenty of calmer pools which are perfect for swimming. The fact there are so many pools also means you'll usually be able to get one all to yourself which is pure bliss. Just remember these falls are best enjoyed between November and May.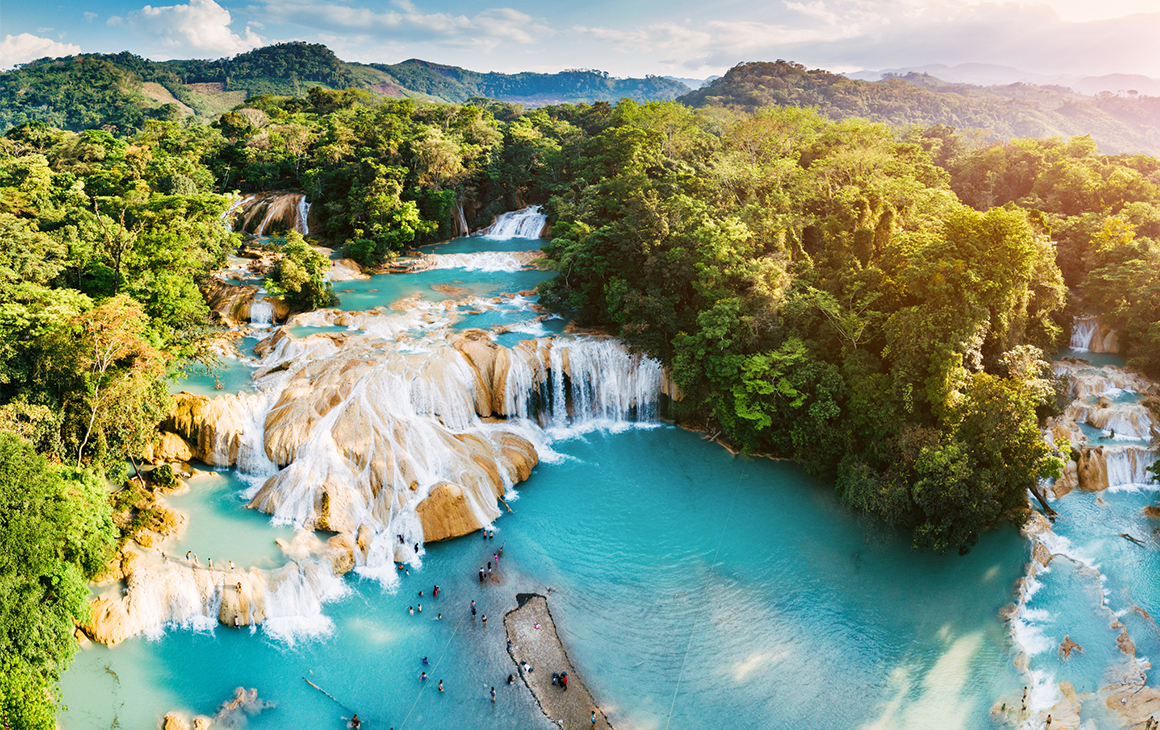 Kravice Waterfall
Bosnia & Herzegovina
It might only be 28m high but swimming under the Kravice Waterfall in Herzegovina is one of the better ways you'll ever spend an afternoon. Just a short trip from Mostar, the falls span 120m across and while the water is a bit chilly, it's the perfect way to cool down when you're visiting Mostar, Europe's hottest city. If you don't want to swim, you can also rent a rowboat, sunbathe or just have a nice frosty drink at one of the restaurants.
Victoria Falls
Zimbabwe
At 108m tall and 1.7km wide, Victoria Falls are not the tallest or the widest falls in the world, but its combined height and width makes it the world's largest and it's pretty extraordinary. The name used by local tribes in the past to describe the falls means 'the smoke that thunders' which makes sense when you realise that it can be heard from 40km away and seen from a distance of 50km. It's no wonder they've been named as one of the seven natural wonders of the world and a UNESCO World Heritage site. If you're into waterfalls, move Victoria Falls right to the top of your hitlist.
Kuang Si
Laos
A three-tiered waterfall with a 60m drop and turquoise blue waters is enough to get us excited, but the fact you can also swim at Kuang Si Falls in Laos really ups the wow-factor. Take the 20 minute hike right up to the waterfall to see it in all its glory before going back down for a dip in one of the pools (just remember to take note of the signs as some pools are off-limits). Oh and did we mention there's also a bear sanctuary run by Free the Bears which is home to about 20 Asiatic Black Bears?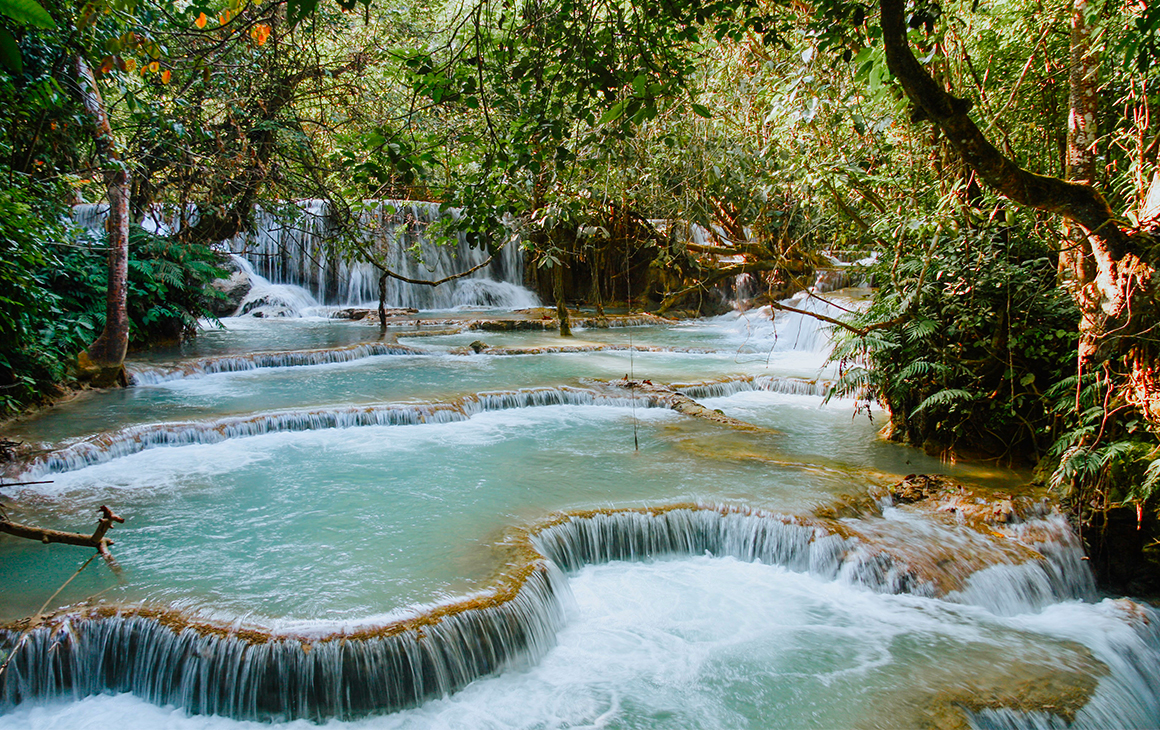 Reverse Waterfall
India
In Naneghat, a few hours drive from Mumbai, a reverse waterfall exists. Honestly, we couldn't make this stuff up. While it looks like it is flowing from top to bottom, it's actually crazy strong winds pushing the water back up the mountain. You've got to see it to believe it so if you're visiting Mumbai, carve out a couple of days in your itinerary to get to Naneghat for a hike.
Iguazu Falls
Argentina and Brazil
Made up of 275 smaller waterfalls, Iguazu Falls, one of the seven wonders of the new world, spans 2.7km which is pretty mind-boggling if you stop to think about it. The majority of the falls are technically in Argentina, but that means some of the best views come from Brazil side of the Iguazu River. The really big drawcard of going from Argentina is the ability to jump on a boat tour and see the falls from below which will likely be the highlight of your trip. Whichever country you see them from, expect to have your mind blown.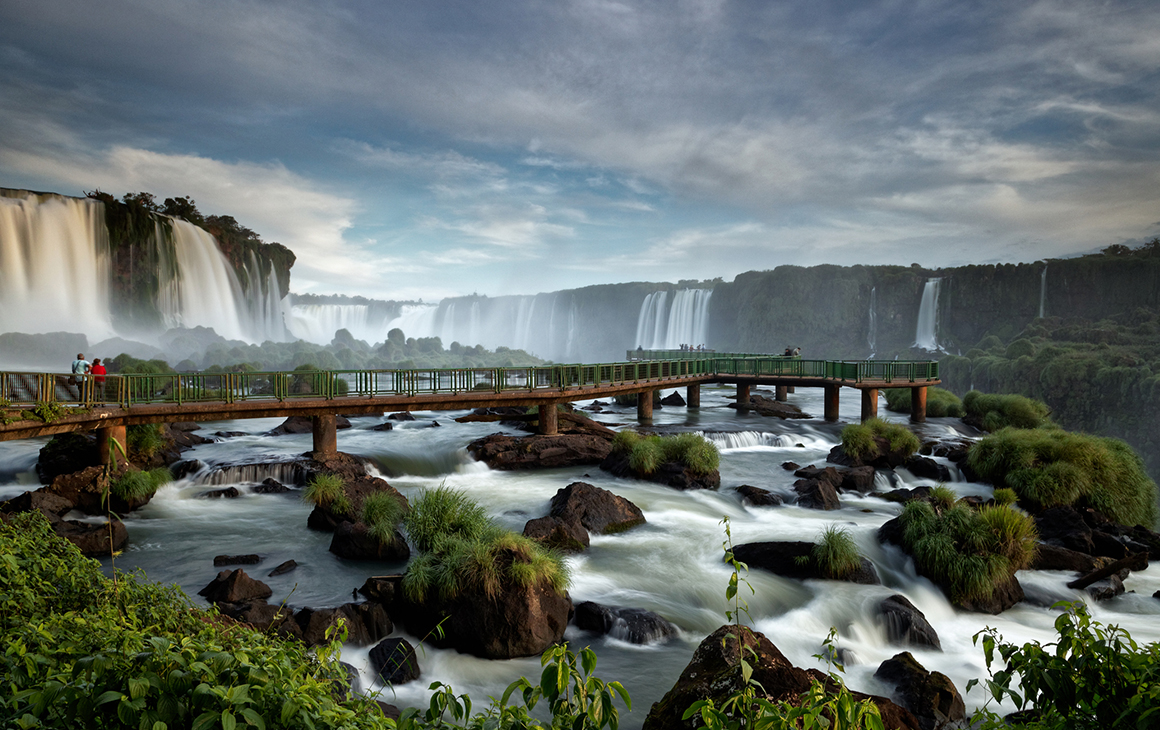 Angel Falls
Venezuela
Venezuela might not be high on your travel bucket list right now, but you can't deny Angel Falls (Salto Angel) deserves a spot on any list about waterfalls. At 979m they are the tallest falls in the world so it's not surprising that they're a sight to behold. They also happen to be deep inside an equatorial rainforest filled with smaller waterfalls, lakes and rivers so finding your way to the falls is all part of the adventure.
Waimoku Falls
Hawaii
Waimoku Falls is your reward at the end of the already incredible hike along the Pipiwai Trail which is above the Seven Sacred Pools on the Road to Hana in Maui. The hike passes through a bamboo forest and a couple of other dramatic waterfalls, so the fact that this one will still take your breath away at the end is saying something. It's 120m high making it the tallest waterfall on Maui. Combine that with the sheer rock face and incredibly lush greenery and you've got yourself a pretty epic waterfall.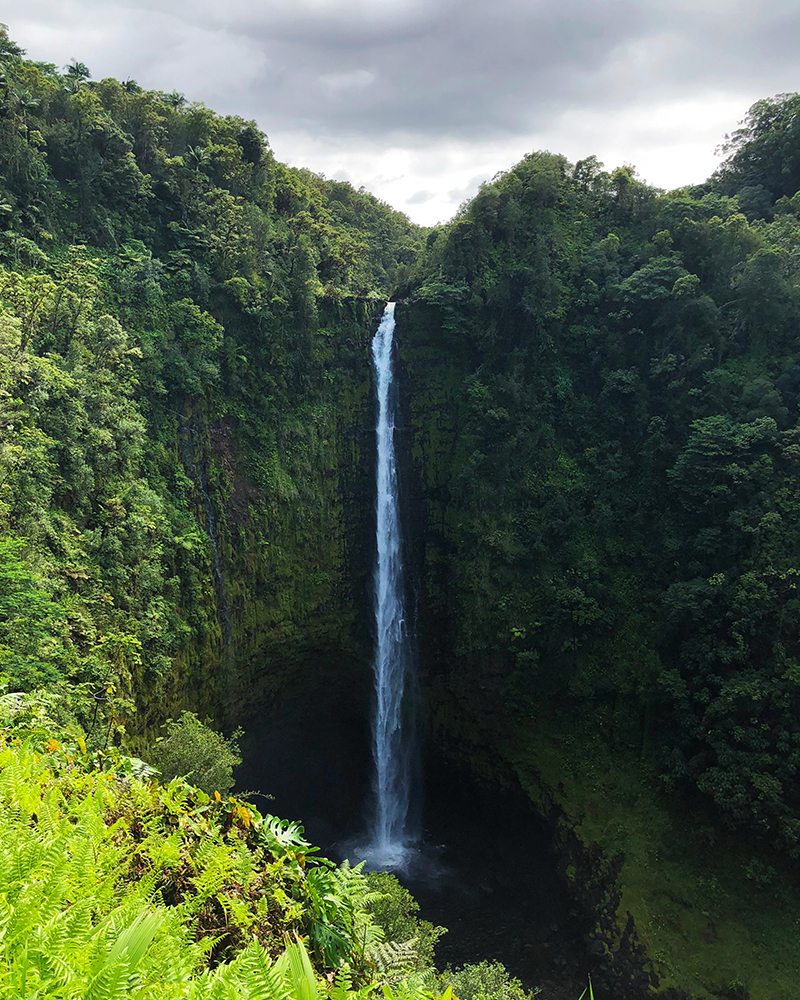 Plitvice
Croatia
Last but certainly not least, Plitvice Lakes National Park and its network of waterfalls are a sight for sore eyes. The UNESCO World Heritage site is said to be Croatia's most popular tourist attraction, so don't go expecting serenity and silence, but if you're in Croatia you really shouldn't miss the series of waterfalls connecting the 16 lakes in this massive national park. The lakes account for just 8km of the 300sqkm park, so make the most of your trip and keep an eye out for wildlife like bears, wolves, eagles and owls.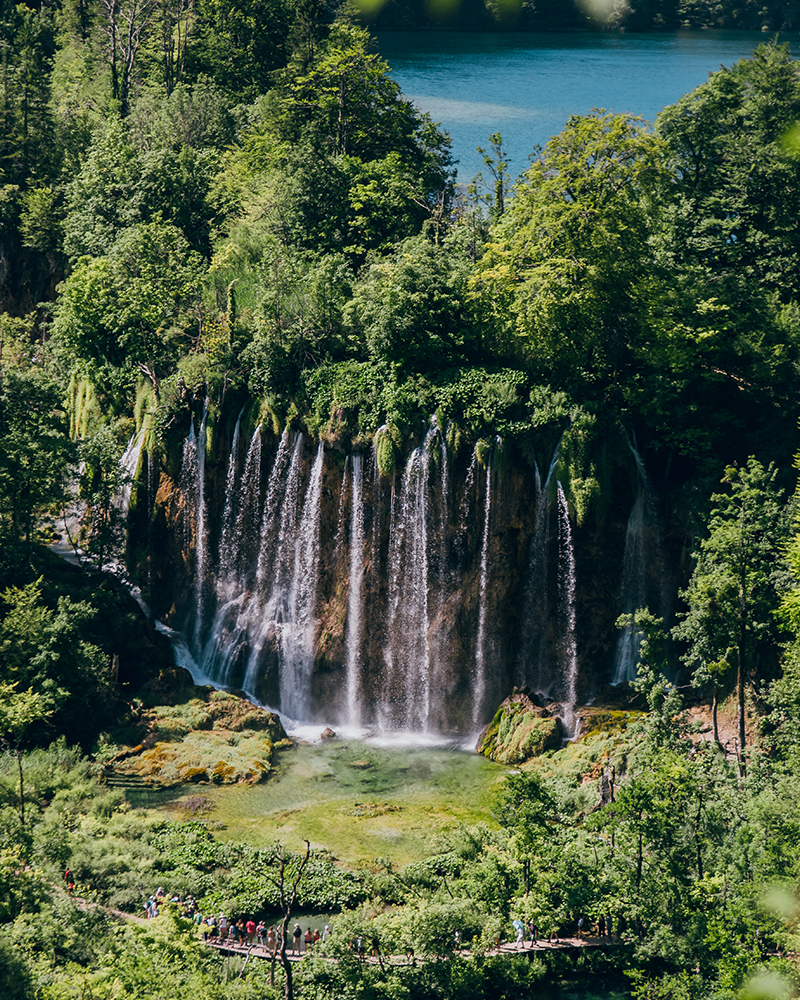 Seven Waterfall Walk
El Salvador
While individually these waterfalls might not be as impressive as the bigger falls on this list, collectively they make for an amazing up-close-and-personal waterfall adventure that you'll never forget. Starting in the town of Juayua you'll set off on foot and walk through a few farms before getting to the first waterfall. Over the course of about five hours, you'll see waterfalls from above and below, repel down one and finish up having lunch and swimming below the last one, Chorros de la Calera.
Once you've explored these amazing waterfalls, it's time to pull on your trainers and hit up the best long distance walking holidays around the world.
Image Credit: Thimo van Leeuwen, Roberto Reposo, Christine Wehrmeier, Jordan Radešič, Mark Meredith, Ferrantraite, Federica Gentile