Summer holidays have barely come to a halt and already you're hunched over your nine-to-five desk pondering whether they were long enough.
It's time to book one last getaway to catch the final rays of 30+ degree sun before we hit the three-month, sofa-ridden hibernation known as winter.
Don't panic, we've got your back with 10 weekend getaways around South East Queensland you need to book right now—so get your overnighter packed with your slip-slop-slap essentials, pronto.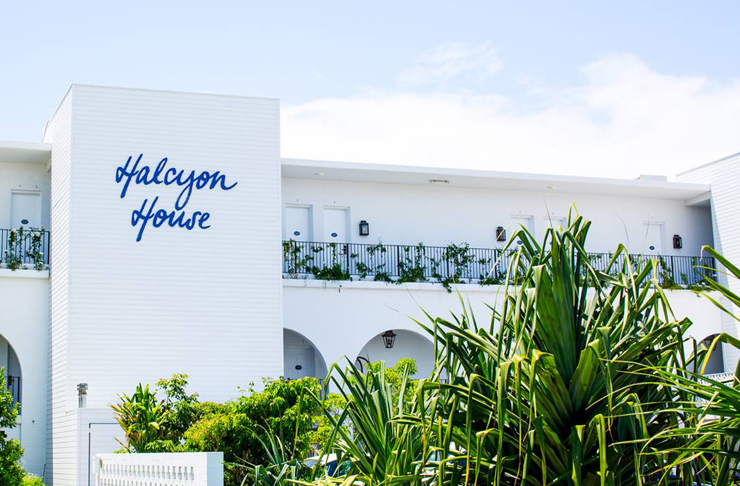 Halcyon House | Cabarita, NSW
Perched on a perfect stretch of Cabarita beachfront, Halcyon House is a place that needs no introduction. Send New Year nerves soaring as you lap up a life of Anna Spiro-decadence throughout the many rooms, suites, Paper Daisy restaurant and palm-bordered pool. Halcyon House provides coastal vibes you won't find anywhere else, so indulge with a spritzer by the pool, cycle towards the Caba Headland, or book yourself a massage at Halcyon Spa to really boost that New Year frame of mind.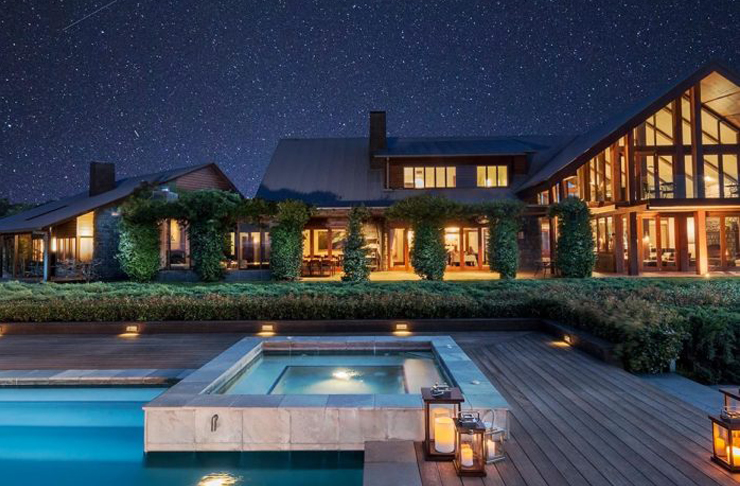 Spicers Peak Lodge | Maryvale, QLD
Jaws will drop as you enter the majestic 12km driveway of Spicers Peak Lodge. Located 1100 metres above sea-level in South East Queensland, Spicers Peak offers the height of luxury via its all-inclusive holiday styling. Melt into a treatment at Spa Anise, dine at award-winning restaurant, The Peak, explore the surrounds with a gourmet picnic hamper in hand, or alternate between the pool and tennis court for some localised fun.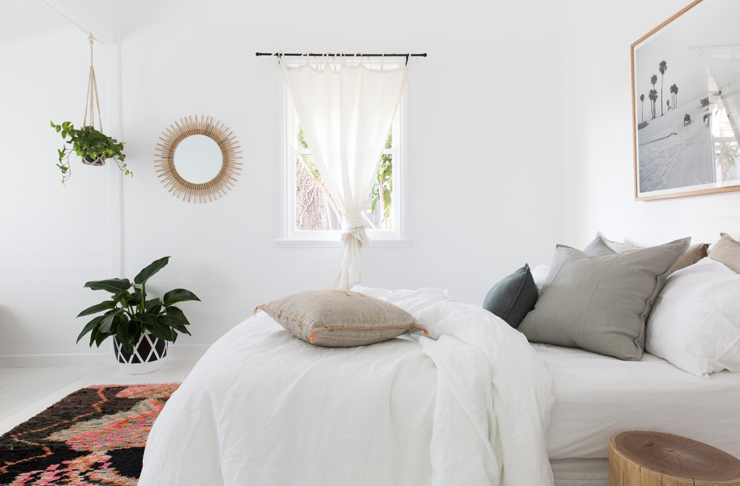 The Collective Retreat | Bangalow, NSW
Dig out your linen threads and swing into The Collective Retreat for a flicker of hinterland-living, courtesy of the Collective Hub team including Lisa Messenger. With equal strokes of design genius and generosity, Lisa has enabled sharing rights to her happy place in Bangalow, NSW, and we are pumped. The fresh-faced, boho-styled space is the exact dream you'll be chasing to read, relax, slow down and reset for the year ahead. And, while we're at it, a coffee stop at Woods Bangalow is the perfect complement to your stay.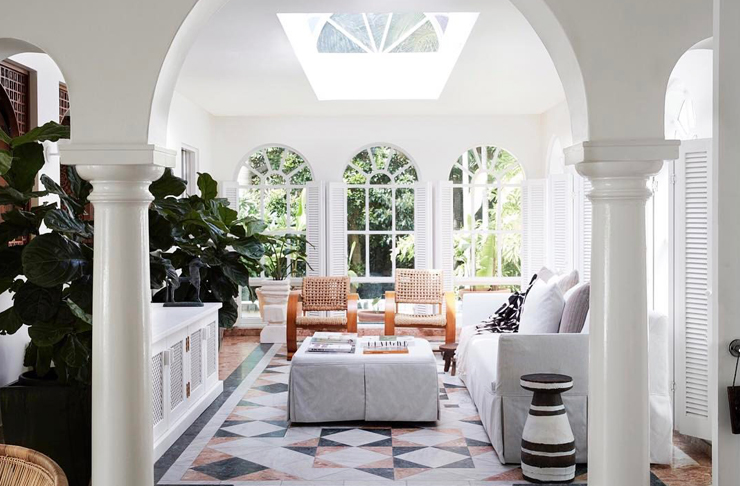 Raes on Wategos | Byron Bay, NSW
Strip back the final few layers of summer with an escape to idyllic beachfront haunt, Raes on Wategos, where every inch of space induces coastal bliss. Possibly on loan from Heaven, there are seven spacious villas, individual in layout yet equal in their charm of natural hues, abundant light, one-off pieces and textured rugs. Expect hours of beach wandering, daydreaming, pool-lazing and seaside dining. The best plan here, is to have no plan at all.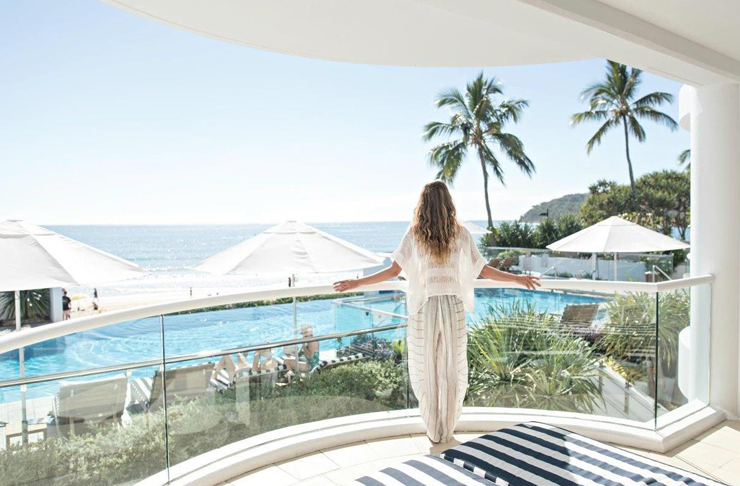 Tingirana | Noosa, QLD
Sandwiched between Hastings Street and Noosa Main Beach, Tingirana is a clear 11/10 when it comes to weekend getaway locations. You'll be punching above your weight when you engage in a weekend fling with Tingirana's Hampton-styled suites and beachfront pool. The only thing to break your hold will be the smorgasbord of cafes, restaurants and bars upon your doorstep. And, obviously there's always time for a morning hike through Noosa National Park to Hell's Gate.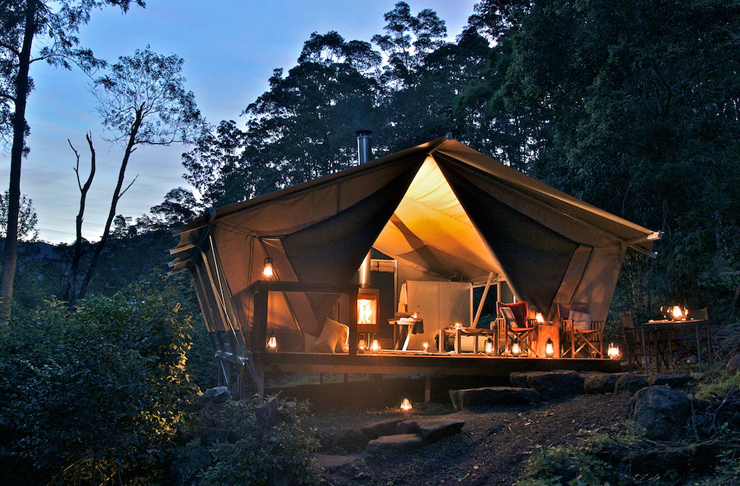 Nightfall Camp | Lamington National Park, QLD
When nature calls and luxury negotiation isn't an option, Nightfall Camp provides 100 per cent satisfaction with its canvas-walled, vintage bath and fire-place filled safari tents. Offering a secluded chunk of Lamington National Park, ironically known as the 'Lost World', you'll lose control of your senses as you rise to the sound of chirping birds and doze off to the tranquil sounds of nearby Christmas Creek.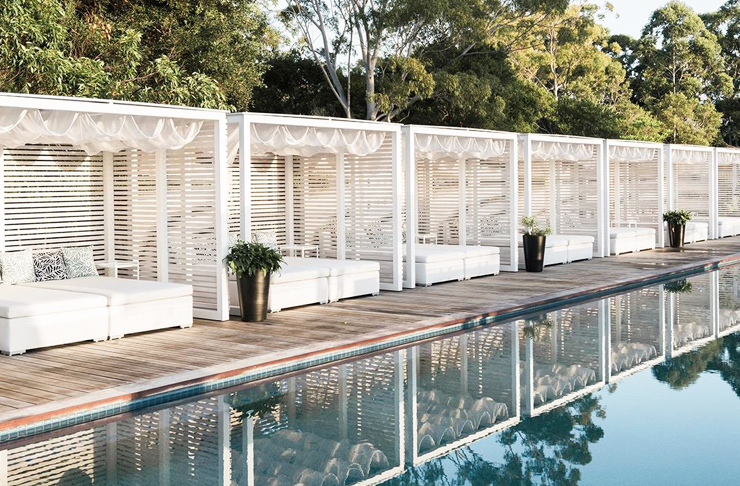 Elements of Byron | Byron Bay, NSW
If you're the type of person who loves checking in with a 'no intention of leaving' mantra, Elements of Byron is going be your best bet. Elements is a fixture of Byron's northshore scene that has everything you need, including a private stretch of Belongil Beach, tennis court, day spa, onsite restaurant, firepit, lagoon-styled pool and a Mexican-themed adults-only pool for those seeking refuge from the miniature beings. There'll be no signs of boredom here.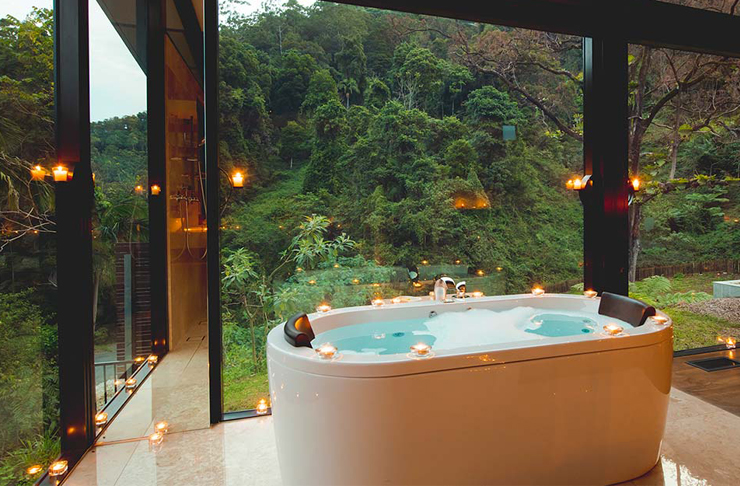 Crystal Creek Rainforest Retreat | Murwillumbah, NSW
Slow down the game of life with a getaway to the rainforest retreat of Crystal Creek. The 13 architecturally-crafted bungalows dish up tonnes of wow-factor with their open-plan design, private decks, plunge pools, indoor fireplaces and sweeping views across Lamington National Park. You may not want to leave your suite but if cabin fever strikes, you can't go wrong with a leisurely stroll through nearby Springbrook National Park where 400-year old trees and waterfalls are a regular sight.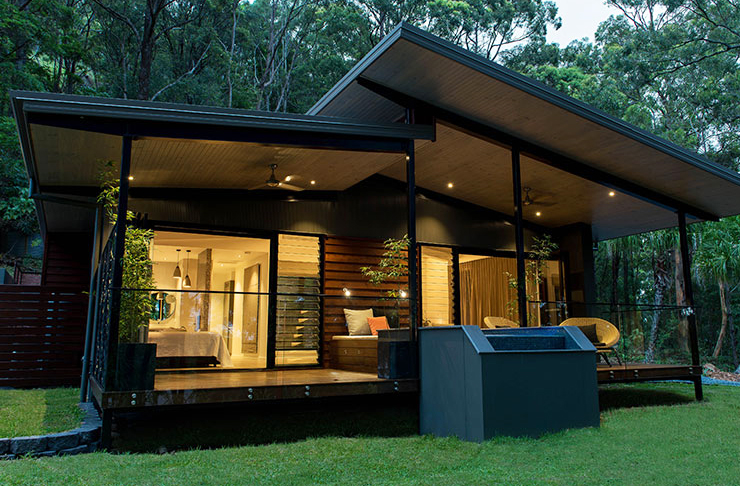 Gwinganna Lifestyle Retreat | Tallebudgera Valley, QLD
If you want to step into the year on a healthy foot, we've discovered your perfect match in Tallebudgera Valley's Gwinganna Lifestyle Retreat. The idea here is simple; it's a wellness haven maintained by the boundaries that certain substances aren't to be consumed during your stay. If you're okay with that, you'll be rewarded with a personalised getaway that nourishes your mind, body and soul. Repeat after us… 'Ohmmm'.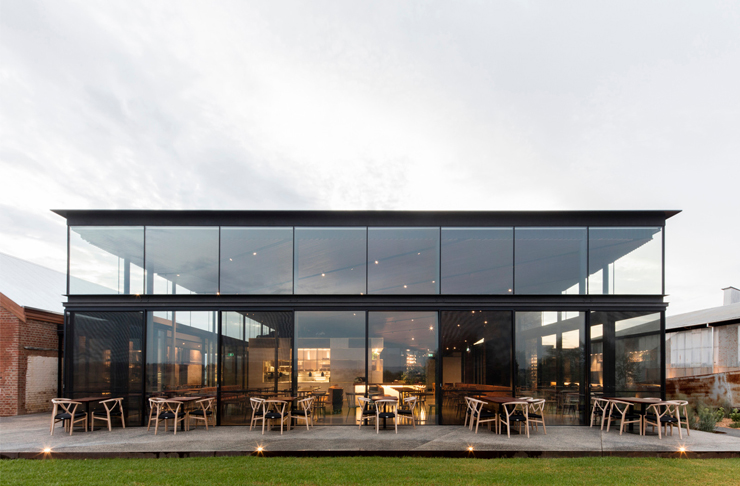 Goonoo Goonoo Station | Tamworth, NSW
It may be an ambitious stretch for a weekend getaway but given the number of public holidays floating around, it'd be irresponsible not to mention Goonoo Goonoo Station, a beautifully restored 19th century sheep station south of Tamworth. The property features seven uniquely designed cottages, a state-of-the-art restaurant and a private homestead with heated pool, tennis court and firepit for those starry nights.
If you prefer to keep things simple, pitch the tent at the best camping spots on the Sunshine Coast.
Image credits: Halycon House, Spicers Peak Lodge, The Collective Retreat, Raes On Wategoes, Tingirana, Nightfall Camp, Elements Of Byron, Crystal Creek Rainforest Retreat, Gwinganna Lifestyle Retreat, Goonoo Goonoo Station