New Zealand is renowned worldwide for its picturesque natural beauty, and the Otago wine region does more than its fair share in maintaining the reputation of this stunning part of the world. The unique climate and mountainous terrain are perfect for producing aromatic Pinot Noir, Chardonnay and Sauvignon Blanc, and the region attracts both tourists and wine aficionados seasonally from around the globe.
Whether you're after a long relaxing lunch or cellar door experience, you'll find it all in this picture-perfect location of the South Island.
Here's eight of our favourite vineyards and wineries to visit in Central Otago.
Black Ridge Vineyard
The boutique Black Ridge Vineyard is famous for being the world's southernmost vineyard and winery, and was also one of the first vineyards to be established in the Central Otago region, having broken ground in 1981. The growers here specialise in Pinot Noir, Riesling, Chardonnay and Cabernet Sauvignon, to name but a few, with almost 25,000 vines covering a unique rocky landscape. Pay a visit to the tasting room on Monday to Friday between 11am and 5pm, or over the weekend between 12pm and 5pm.
Wooing Tree Vineyard
Taking its name from a beloved landmark; a tree where local couples historically headed to 'woo' their lovers (and remains today a popular location for marriage proposals), The Wooing Tree is a family-owned and run vineyard specialising in Pinot Noir—made with passion. Open daily, the cellar door boasts tastings and sales, along with gourmet platters and cheeses to enjoy as you soak in the panoramic views.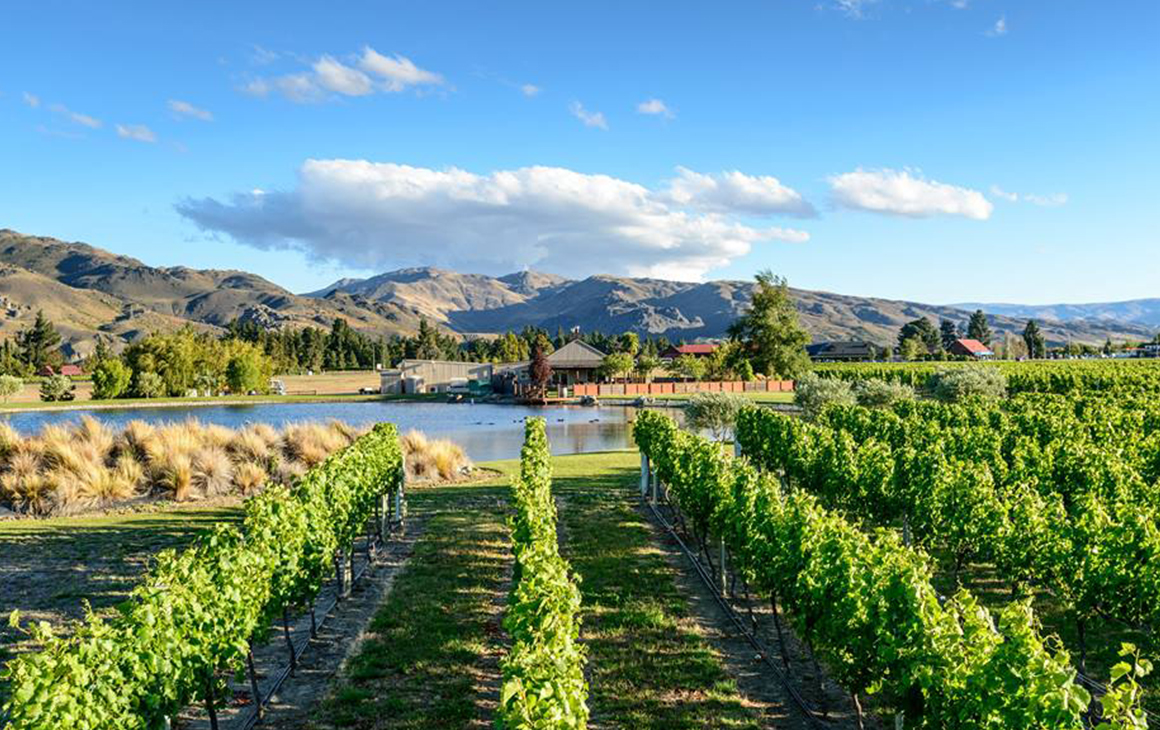 Mt Difficulty Winery
Located within easy reach of Queenstown and Wanaka, Mt Difficulty Winery is a beautiful place to stop, take a breath, and just enjoy the scenery—over a glass or two of wine, naturally. The cellar door offers interactive wine tastings, and the relaxed restaurant serves lunch between 12pm to 4pm daily. With roaring fireplaces and a sunny terrace, this is a winery to be enjoyed year-round.
Aurum Wines
Family owned and operated, Aurum Wines is a boutique winery producing organic Pinot Noir, Chardonnay, Pinot Gris and Riesling, as well as fragrant extra virgin olive oil from the olive grove surrounding the vineyard. Located on the main road to Wanaka and the west coast, Aurum Wines is open for tastings between 10am and 5pm daily.
The Cloudy Bay Shed
Opened in July 2018, the Cloudy Bay tasting room—known as the Cloudy Bay Shed—is a far cry from the average rural shed, with floor to ceiling glass windows overlooking postcard-worthy views. Located in the heart of Cromwell, the cellar door caters for everything from wine tastings, wines by the glass, a select food menu, private group tastings and vineyard tours, and is open Tuesday to Saturday year-round.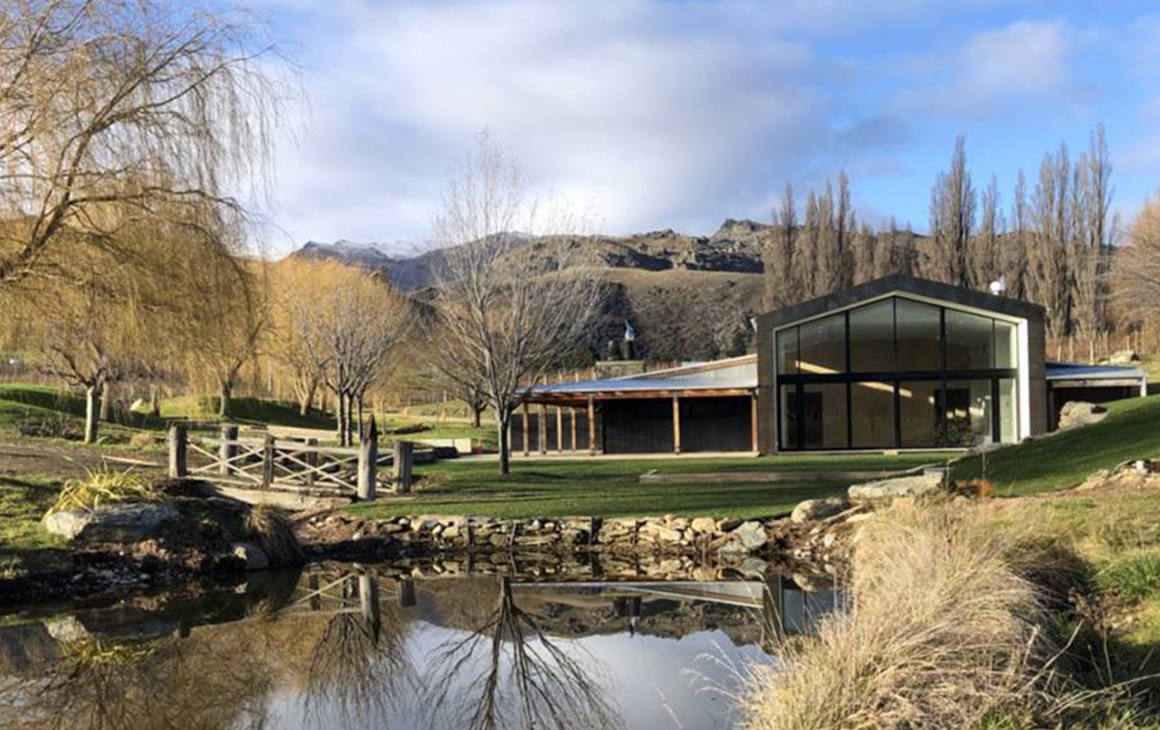 Bald Hills and Stoneridge Estate Cellar Door
When two of Otago's finest wineries team up, you know you're in for a real treat. And that's exactly what Bald Hills and Stoneridge Estate have done, inviting visitors to enjoy their award-winning wines in the peaceful surrounds of Lake Hayes, near Queenstown. Open seven days a week from 11.30am to 6pm, the cellar door tasting room provides delicious share platters and nibbles to accompany their selection of wines by the glass, along with a selection of bottles for purchase.
Rippon
Benefiting from a unique microclimate, the Rippon vineyards produce both young and mature wines, and are most well-known for their Pinot Noir varieties. Offering informal tastings focused around current vintages, the family farm is a wonderful place to learn about their history, the land, and local community. Groups of up to six are free to visit the cellar door between 11am and 5pm daily, while groups of seven or more will need a reservation.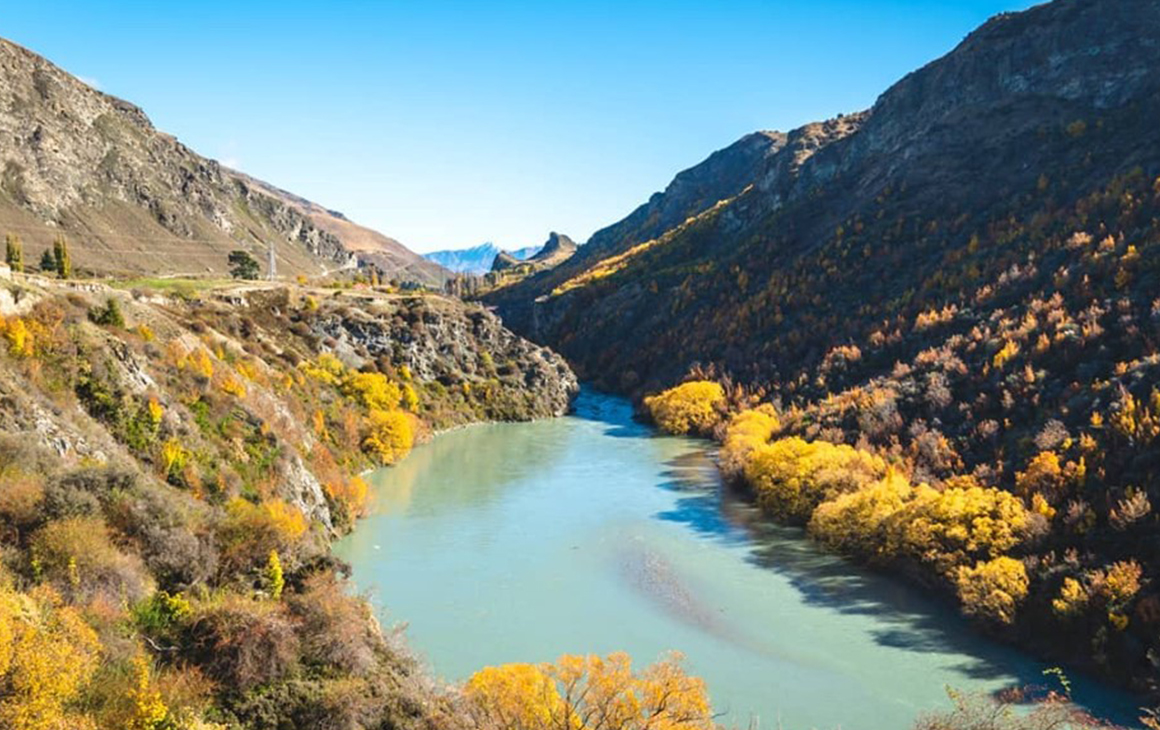 Gibbston Valley Wines
As one of the region's founding wineries, Gibbston Valley Wines focus on providing a robust experience for guests, offering winery tours with transport options, a stunning restaurant, and cellar door tastings. Between 12pm to 3pm daily you'll be treated to delicious food experience in the restaurant, exploring fresh local produce from the surrounds paired with award-winning wines. The cellar door, open between 10am and 5pm daily, offers a more casual dining experience with gourmet meat and cheese platters to accompany your tasting.
While you're in the area, we've sussed out the best things to do in Queenstown.
Image credit: Gibbston Valley Wines, Mt Difficulty Winery, Wooing Tree Vineyard, The Cloudy Bay Shed