In a time before streaming every movie and TV show was at our fingertips, the old Blockbuster was a blue and yellow haven of escapism.
There were physical aisles you'd have to march up and down, not a task to be taken lightly, to find the ultimate Friday night movie rental (and when you scored a seven-day rental, you knew you were winning). There was popcorn in-store, and membership cards for the biggest movie buffs among us, not to mention the orange Nickelodeon VHS tapes were a sign of happier times to come.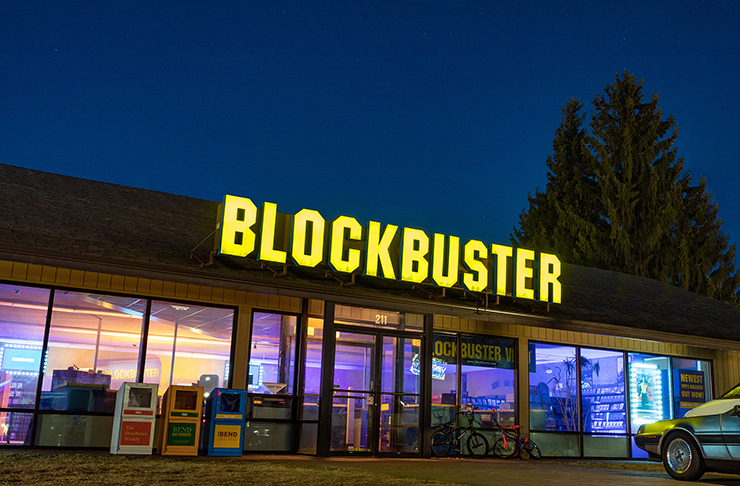 And though it's felt like the magic of the iconic Blockbuster wouldn't return, let us draw your attention to the world's last standing beacon of magic. In a major throwback, the very last Blockbuster store has just been listed on Airbnb and while you might not be able to find the likes of Mary Kate and Ashley's ever-iconic New York Minute, Passport To Paris or Switching Goals on the shelves, the 90s sleepover vibes will be more real than ever.
The last Blockbuster store is hosting an end of summer sleepover to thank the surrounding community for all their support over the last few months during COVID-19. There are three separate bookings that can be made, which all take place over three separate nights on 18,19 and 20 September this year. The store will be decked out with a pull-out couch (just like the old times), bean bags and pillows for you to sink into and you can choose from new releases or your favourite 90s movies to screen on the night (movie marathons can also be organised).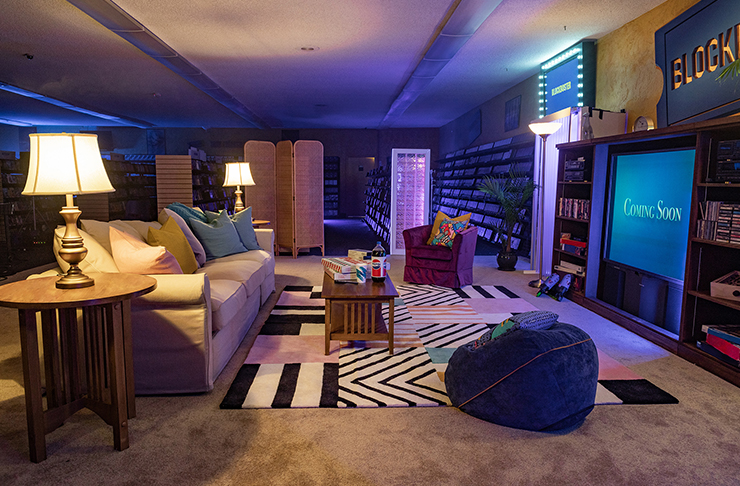 You can also crack into a two-litre bottle of Pepsi before hammering down hard on video games, charting your future in a game of MASH, help yourself to packets upon packets of NERDS, popcorn and pizza too. And, to really pay homage to sleepovers of a bygone era, should you decide to play a spot of "Bloody Mary" in the staff bathroom — there may or may not be a resident ghost around to haunt you.
Unfortunately, since the world's last Blockbuster store is located in Bend, Oregon, reservations can only be made by Deschutes County residents.
For now, here are all the major movies that defined the last decade.
Image credit: Airbnb